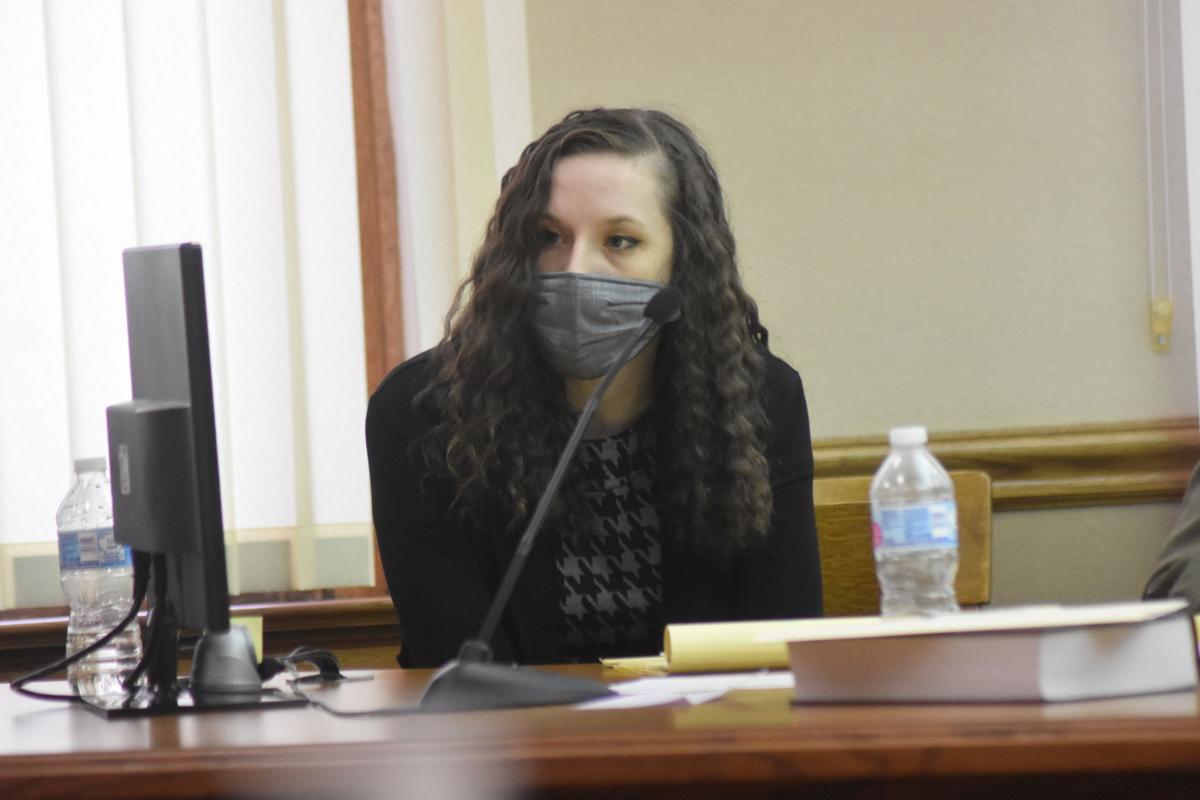 LEXINGTON — Testimony in the Bailey Boswell murder trial Wednesday described a bizarre, "sugar daddy" lifestyle that Boswell and her boyfriend, Aubrey Trail, had created in a basement apartment in a small Nebraska farm town.
It was a lifestyle, according to one woman's testimony, that included frequent talk of torture and killing someone, three-way sex sessions, and an offer to become a "witch" by "breathing the last breath" of someone before they died.
Ashley Hills told jurors that she believed what Trail and Boswell were telling her back in the summer of 2017, and considered Trail "a very sane, fine man" back then. But now, she said, she knew his talk of being a "vampire" and being able to fly were all a lie.
"I think he was a psychopath," Hills said Wednesday.
"Someone who used people?" asked Boswell's lead defense attorney, Todd Lancaster.
"Someone who used you? Someone who used Bailey Boswell?"
"Yes," said the woman, who was 20 years old when she joined the "coven" run by Trail and Boswell for about 3½ months.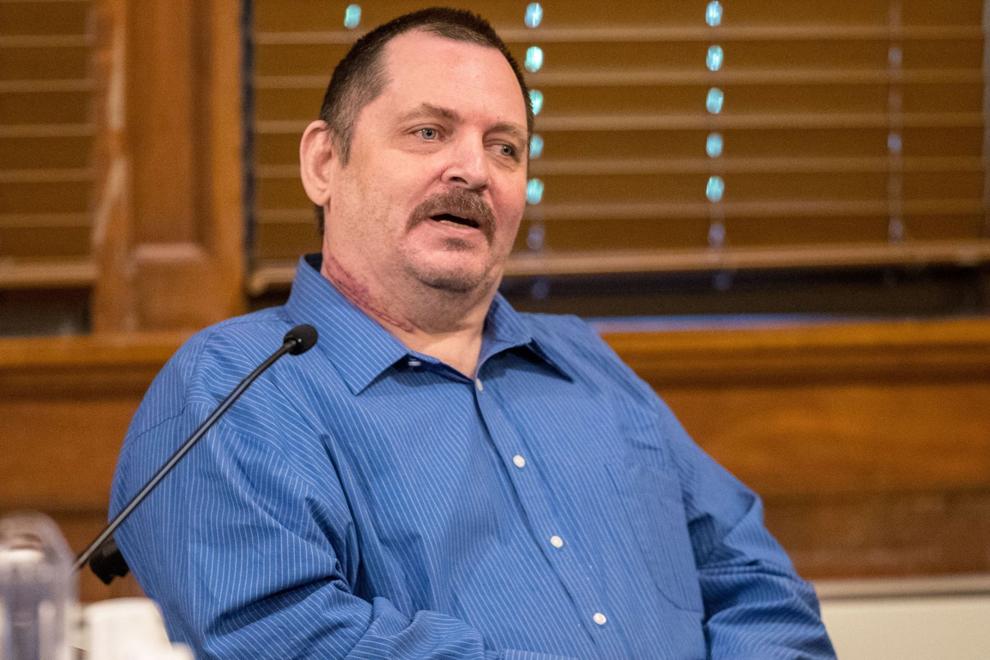 The idea that Trail, a 53-year-old ex-convict from Tennessee, was the "domineering" leader of the couple fit into the narrative of the much younger Boswell's defense in the murder and dismemberment of Lincoln store clerk Sydney Loofe — that Trail, who has already been found guilty of first-degree murder, was calling the shots.
At one point in her testimony Wednesday, Hills said that Boswell, now 26, had told her she'd been whipped by Trail. Hills also said she'd been spanked, choked and slapped by Trail as punishment for not adhering to the strict rules of being taken care of by the sugar daddy.
But lead prosecutor Sandra Allen, of the Nebraska Attorney General's Office, pushed back on that narrative. She asked Hills who was the "domineering one" at the time she decided to leave behind the world of antique thefts, witchcraft talk and rough sex.
"Bailey," Hills answered.
She explained that she decided to leave the pair after Boswell told her she was taking over as the leader, and that Hills was facing 20 to 30 lashes for failing to address her as "mistress" or "ma'am" in public.
The testimony, during the ninth day of Boswell's trial, made some jurors squirm in their seats. One glanced at Boswell, seated at the defense table behind a black face mask, as Hills talked about sex toys and traveling to Beatrice to scope out a woman as her "first kill."
Boswell mostly stared at Hills during her testimony. But during a break in the proceedings, Boswell appeared to scan the faces of the jurors.
Boswell, a former high school athlete from Leon, Iowa, is standing trial on charges of first-degree murder, conspiracy to commit murder and improper disposal of human remains in the slaying and dismemberment of Loofe, a 24-year-old clerk at a Lincoln Menards store who met Boswell over the dating app Tinder.
Trail is scheduled to find out in December if he'll be sentenced to death or to life in prison. Boswell also would face the possibility of the death penalty if found guilty of first-degree murder. She could become the first female sent to death row in Nebraska.
The trial, which was moved from Wilber because of publicity about the case, is expected to wrap up on Tuesday.
On Wednesday, Hills testified that she met someone named "Jenna" via Tinder in July 2017, several weeks before Loofe met Boswell via the same app.
Hills said that it wasn't Boswell but Trail who picked her up in Lincoln for her first date. She also testified later that Trail often handled the initial Tinder and text messages with women Boswell met via the app. Later, Trail would hand the phone to Boswell when it came time to actually speak to the women on the phone.
During Hills' first date, she was driven to the basement apartment in Wilber, a farm town outside of Lincoln, shared by Trail and Boswell. Hills said she already knew that Boswell had a "sugar daddy," and was told she could also if she agreed to certain rules.
Hills was given $200 after that date, and was told it was her weekly allowance. She was also told the rules for joining their group: She could have no contact with any other men; she must call Trail "Daddy" and check in with him every three hours; and she must seek permission from him for any requests. She was also told she would have to be nude at all times in the apartment, but she said that rule was never enforced on her.
In exchange, Hills said she had to come to the Wilber apartment at least twice a week. She said Trail paid her rent and car payment, gave her gifts and took her and another woman on an all-expenses-paid trip to Branson, Missouri. She also testified she was paid $50 a phone call to impersonate "Tina Hill" in conversations with someone Trail was attempting to dupe into purchasing an antique coin (Trail and Boswell were convicted in federal court in 2018 for defrauding a Kansas couple out of $400,000 in a rare coin scam).
Hills said she liked being "taken care of," and was OK with the sugar daddy rules and sexual liaisons with Boswell and Trail.
"Any time I asked for anything, I wasn't told 'no,''' Hills said.
But she later testified about talk by Boswell and Trail of finding someone for her to murder so she could become the "13th witch" of the coven.
Hills said that once the trio drove to a Beatrice Walmart to scope out a woman there who had been chosen for her "first kill." There was also talk about killing another woman who had joined the group, Ana Golyakova, because she had been disobedient.
The killings never happened, Hills said. But eventually, after suffering a panic attack at a Lincoln TJ Maxx store, she said she decided to leave the group, unsure if she wanted to kill anyone or steal antiques, which she said Boswell and Trail had asked her to begin helping them accomplish.
During cross-examination, Hills acknowledged that back in 2017, she believed that Trail was a vampire who could read minds. She also said she feared for her life after being told if she left the group, she would be killed.
Her testimony fit the prosecution's theory of the case — that Boswell and Trail had conspired, for several months, to lure young women via social media for the purpose of torture and murder.
But Lancaster, a state defender with the Nebraska Commission on Public Advocacy, asked Hills if, before meeting Boswell and Trail, she'd read a book by Stephen King called "Doctor Sleep," which discusses "gaining powers" by breathing a person's last breath.
"You know that was fiction that Mr. King was writing about? Not real?" he asked.
"Correct," she responded.
---
Photos: The trial of Bailey Boswell in the slaying of Sydney Loofe
Photos: The trial of Bailey Boswell in the slaying of Sydney Loofe
Boswell listens to opening statements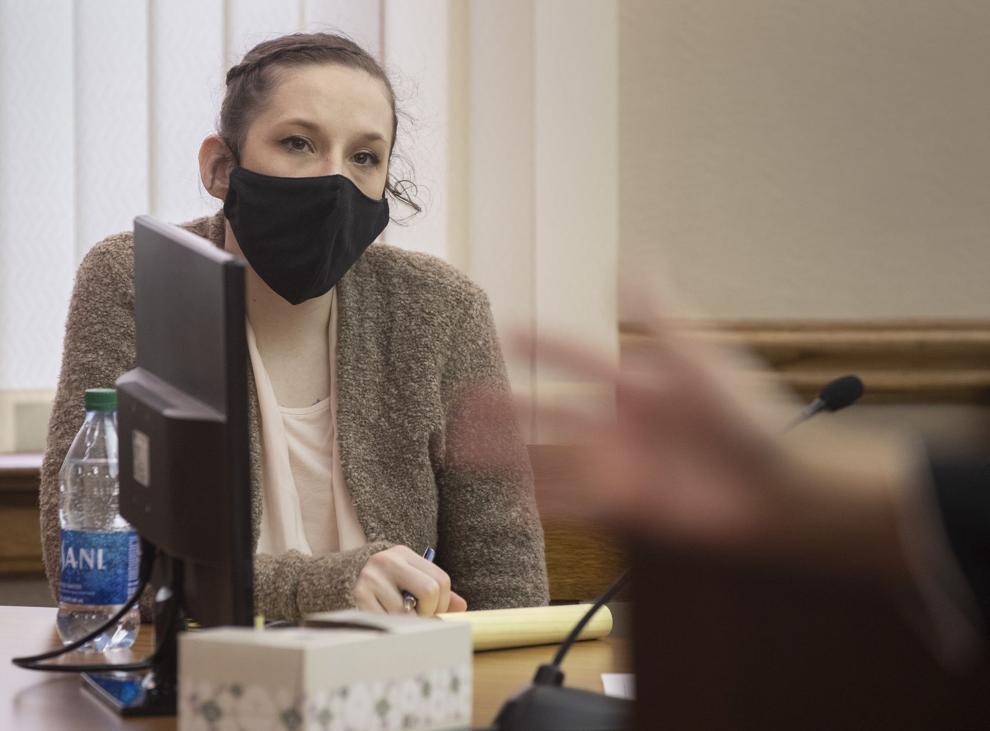 Judge gives jury instructions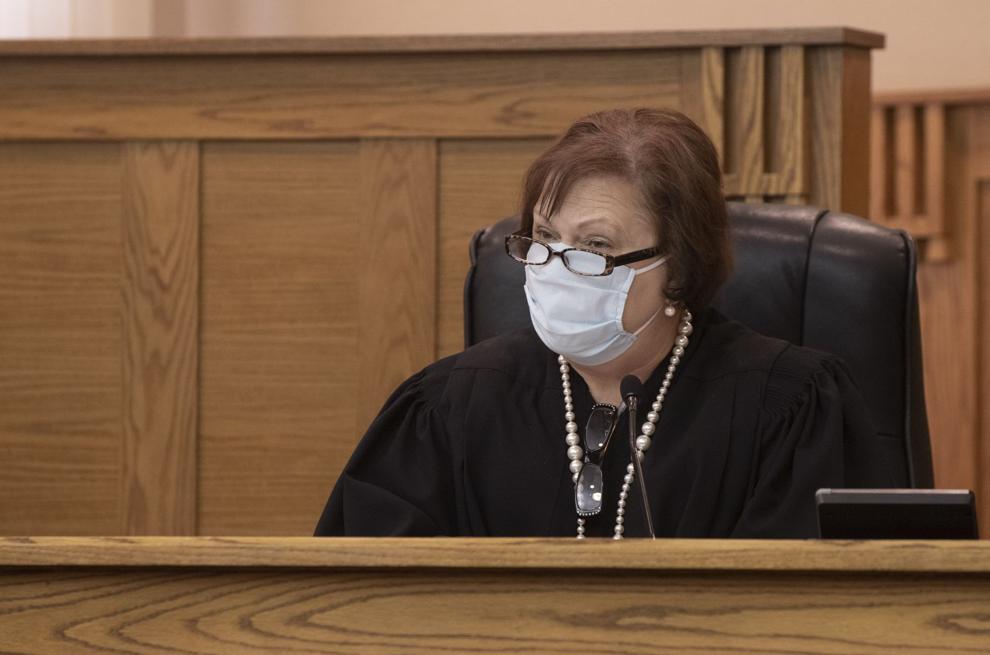 Prosecutor delivers opening statement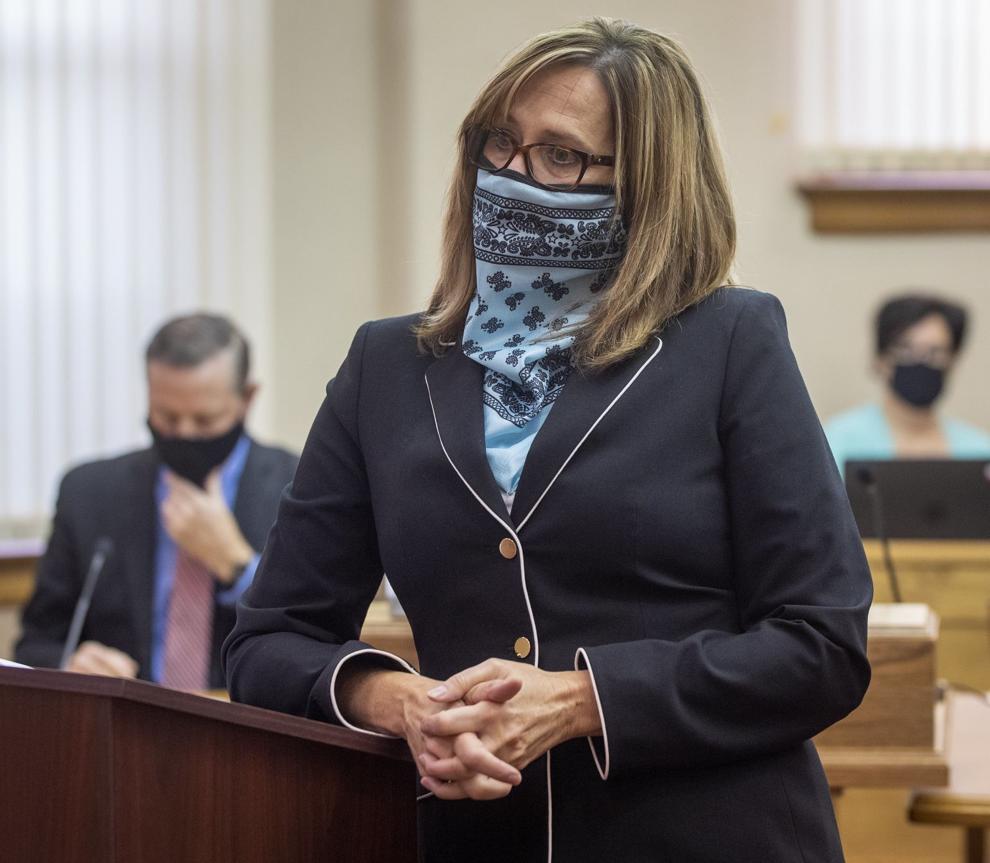 Defense delivers opening statement
Counsel listen to prosecution's opening statement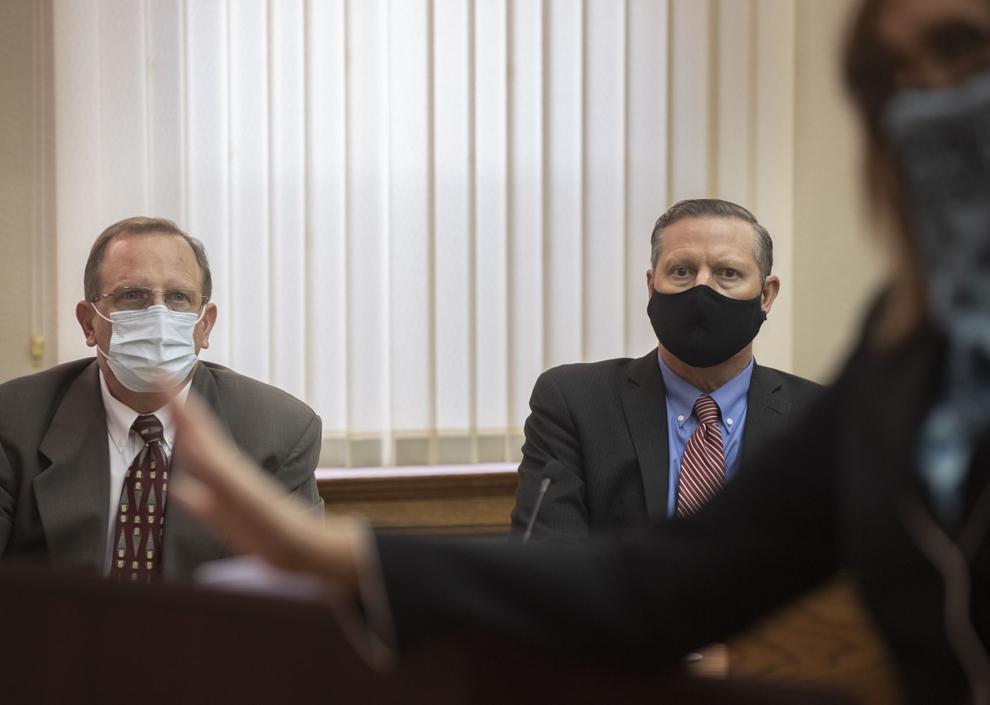 Boswell, counsel listen to prosecution's opening statement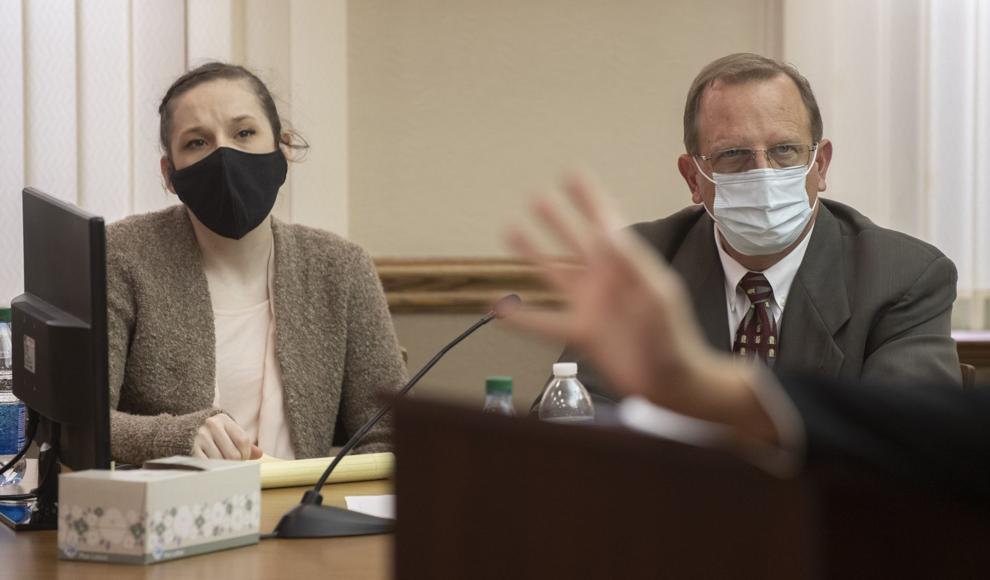 FBI agent, prosecutor talk during opening statements
Boswell listens to judge tell jury about charges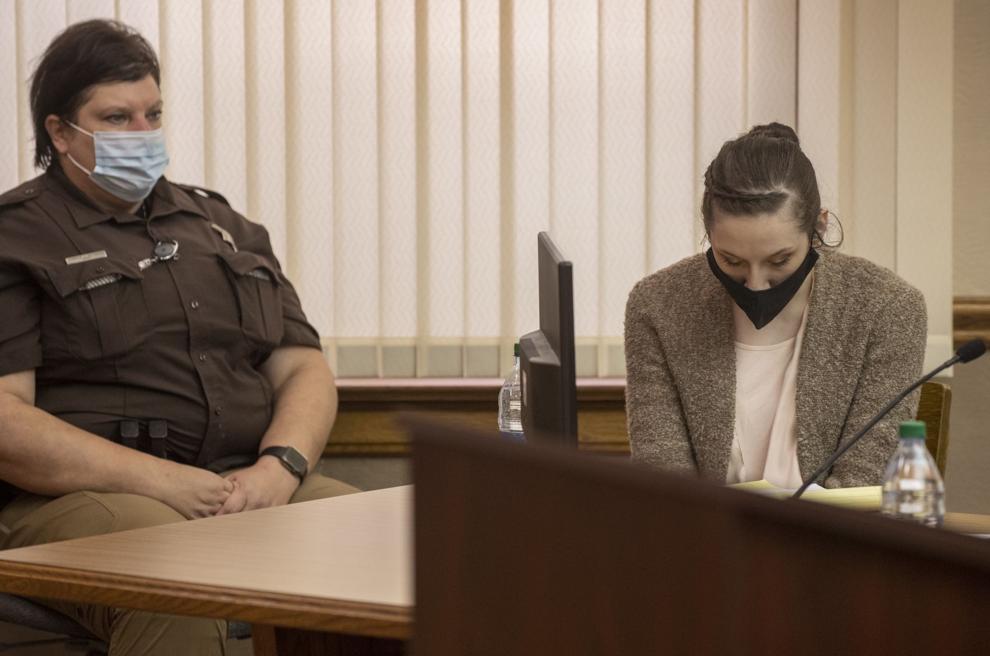 Boswell listens to prosecution's opening statement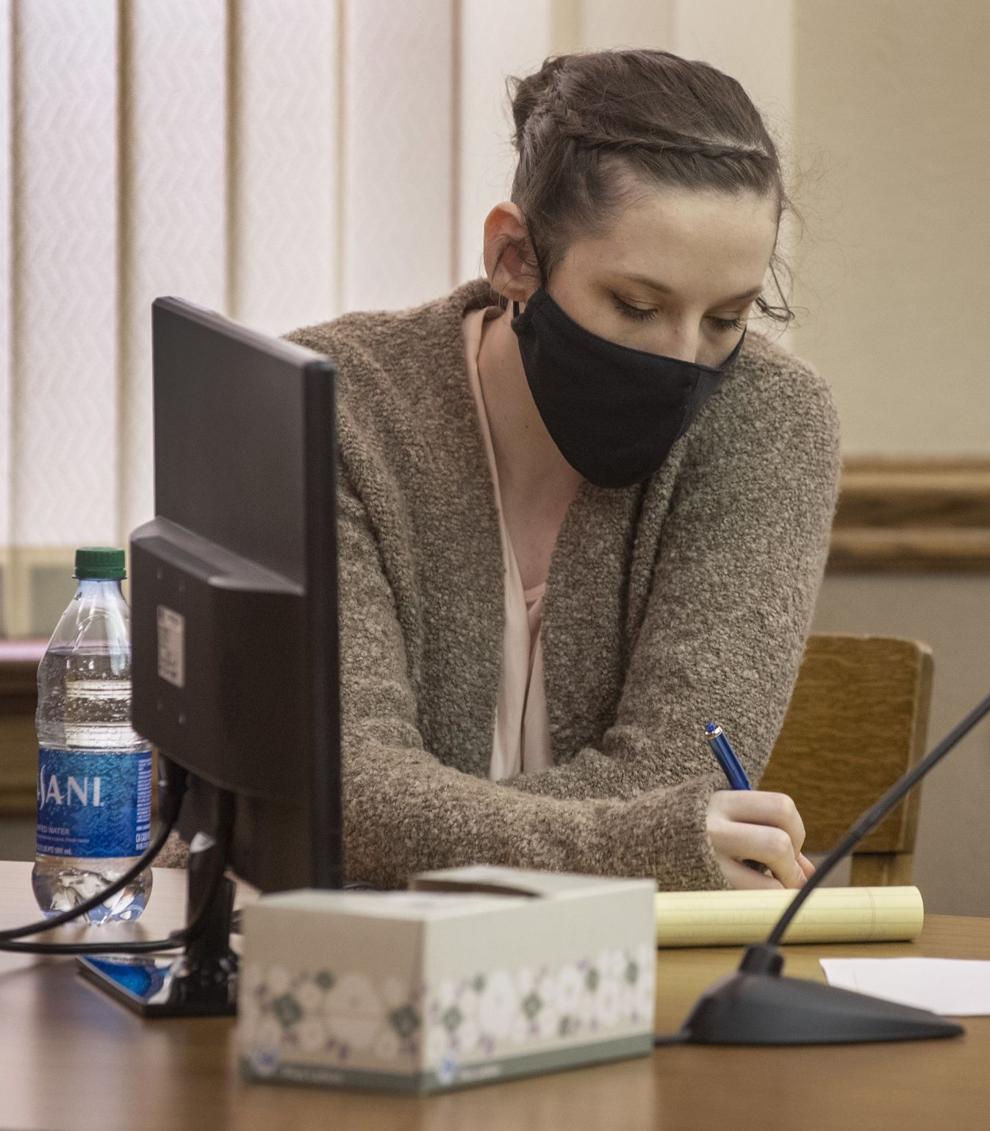 FBI agent, prosecutor listen as judge gives jury instructions
The apartment Boswell, Aubrey Trail rented in Wilber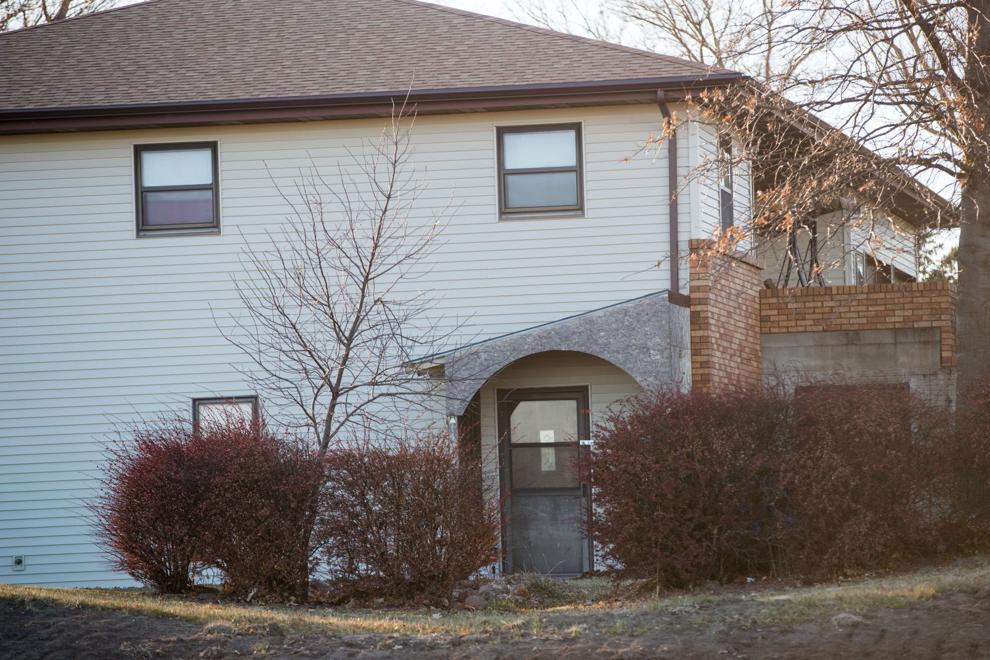 Former landlord testifies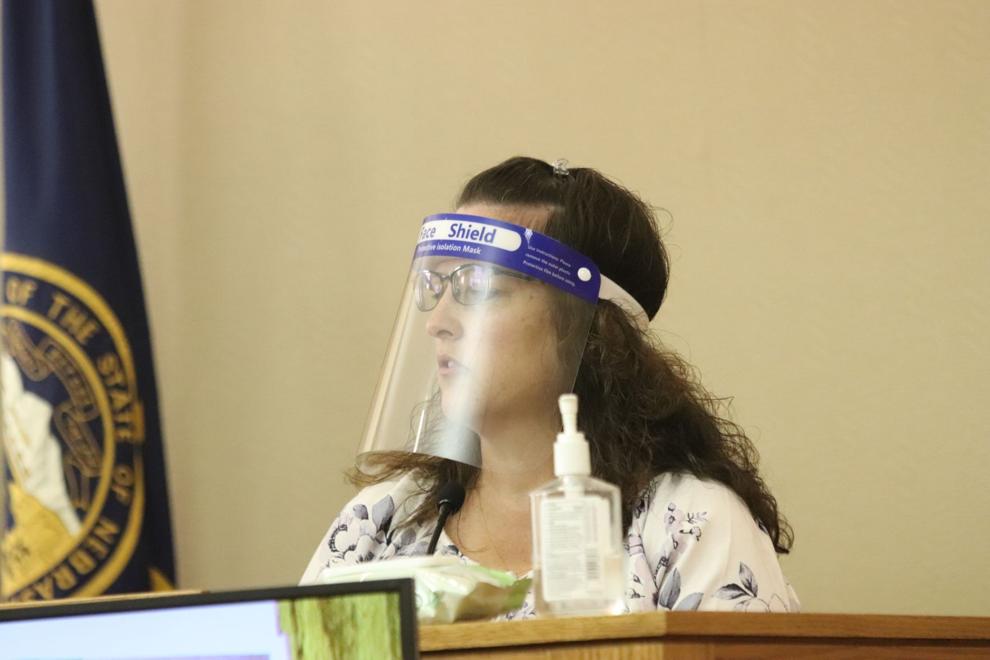 Former landlord testifies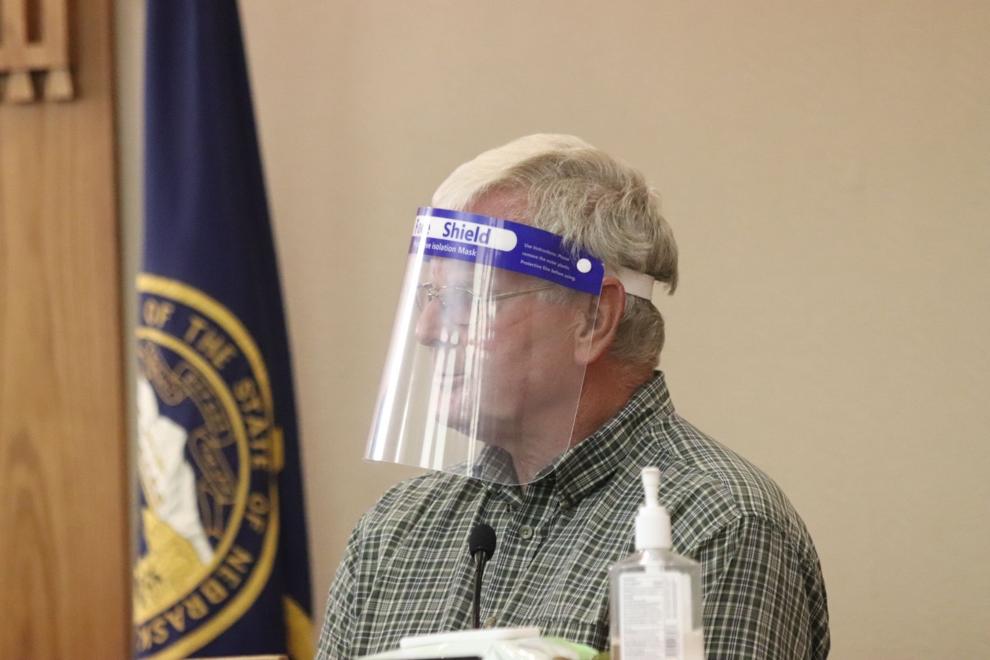 Bleach bottles entered into evidence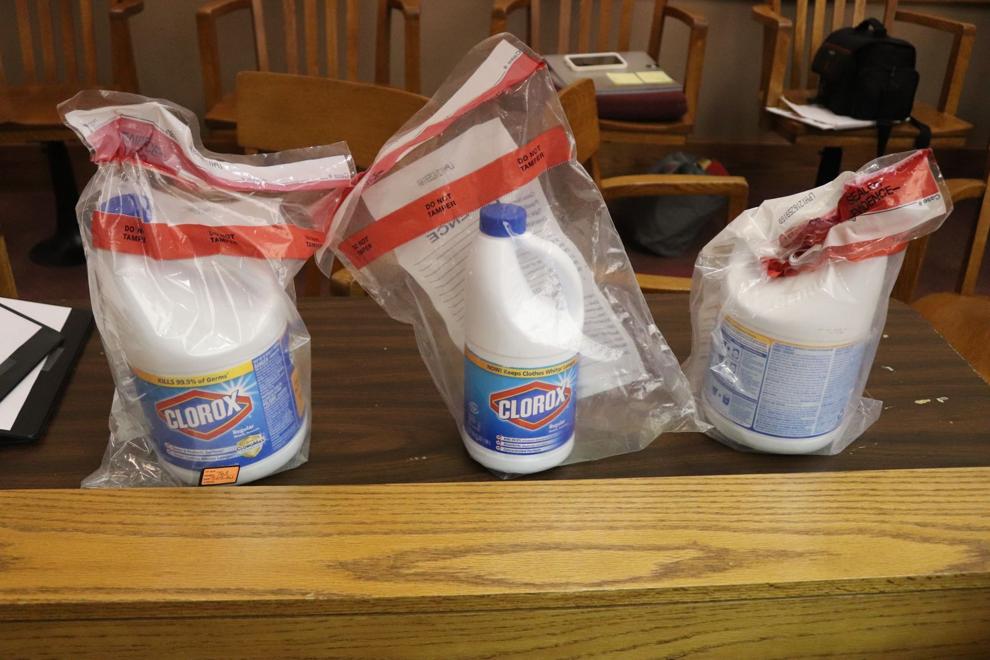 Photo of Boswell living room entered into evidence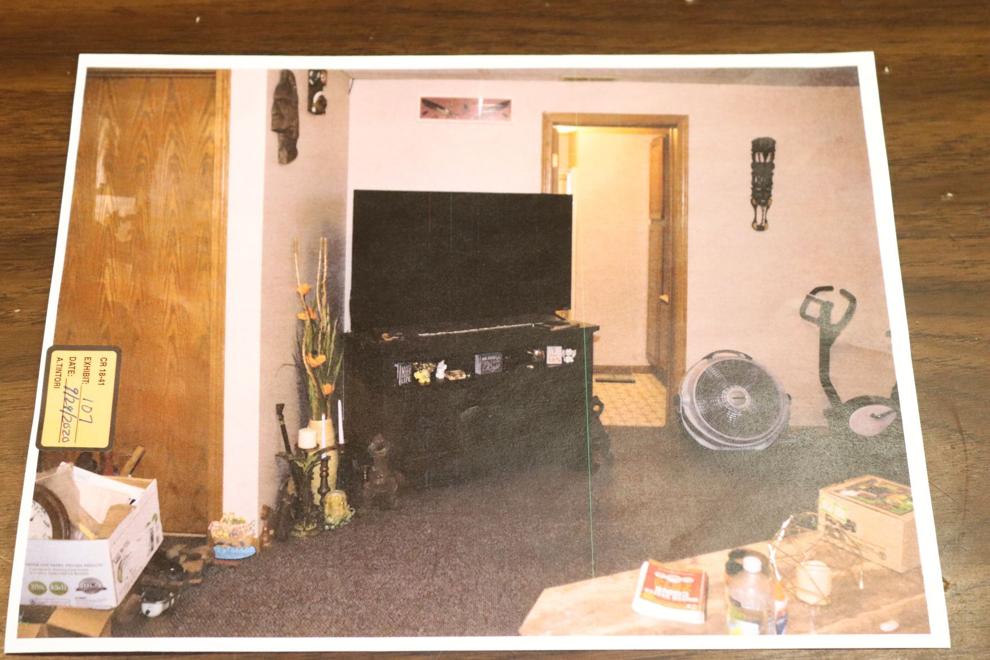 Photo of Boswell living room entered into evidence
Photo of Boswell, Trail entered into evidence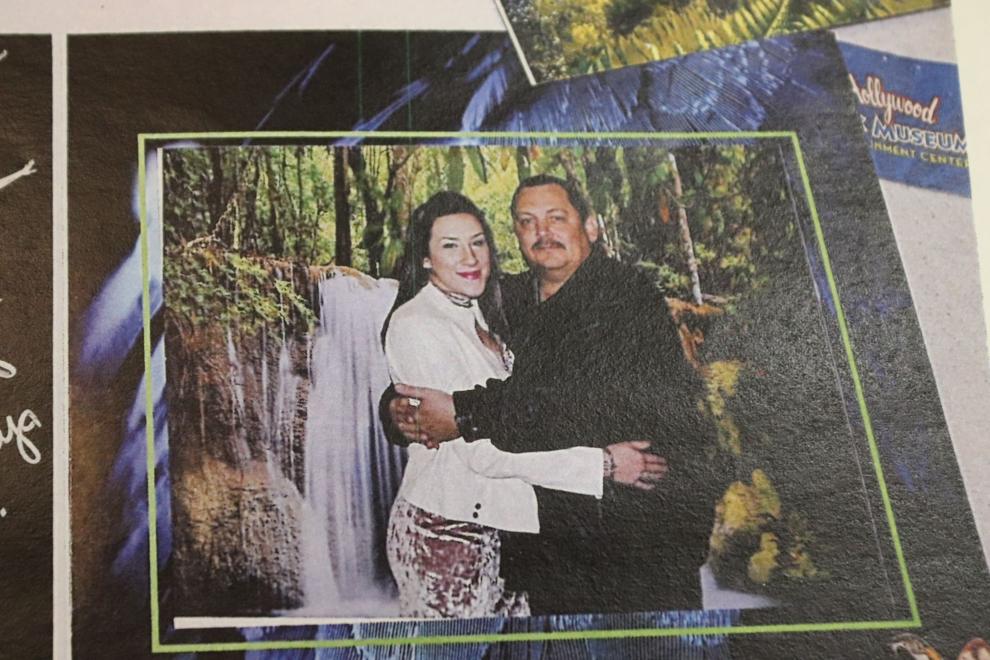 Boswell wipes away tears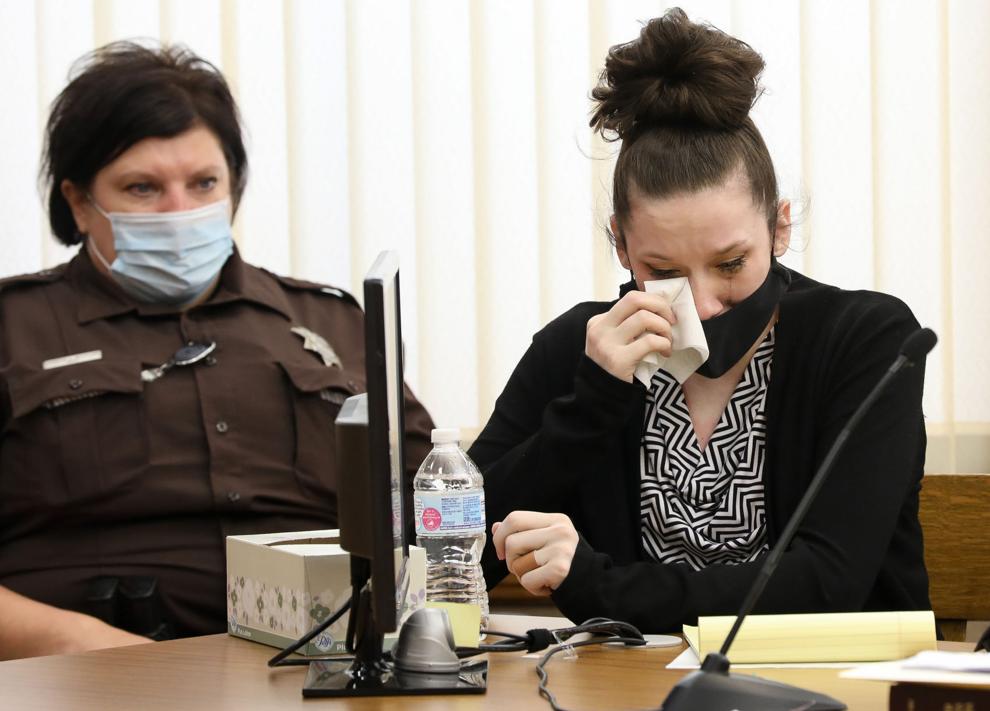 FBI agent testifies
Sydney Loofe displays tattoo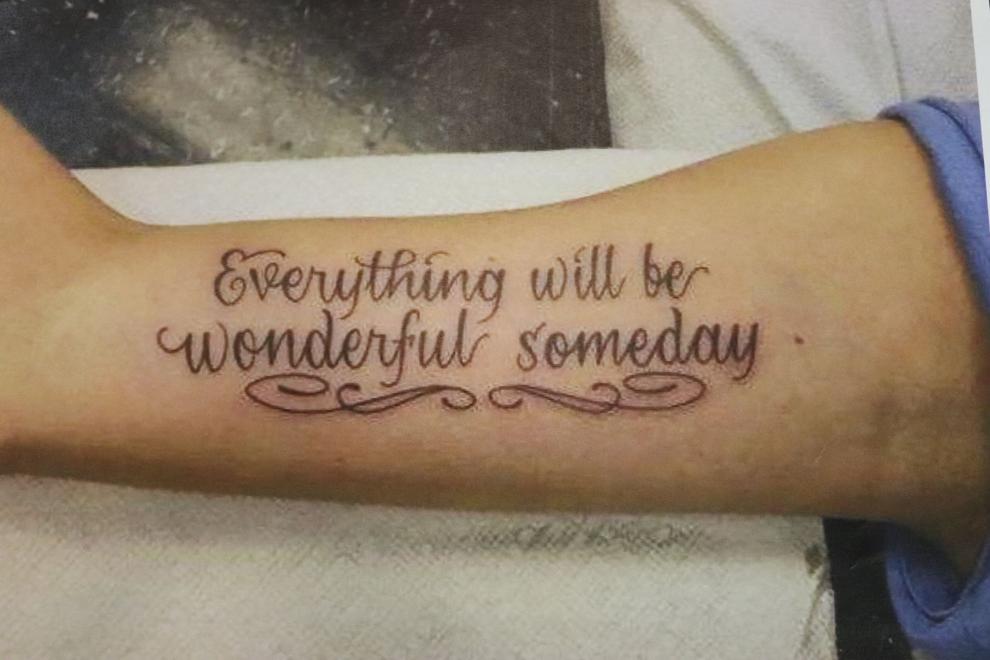 Boswell listens during trial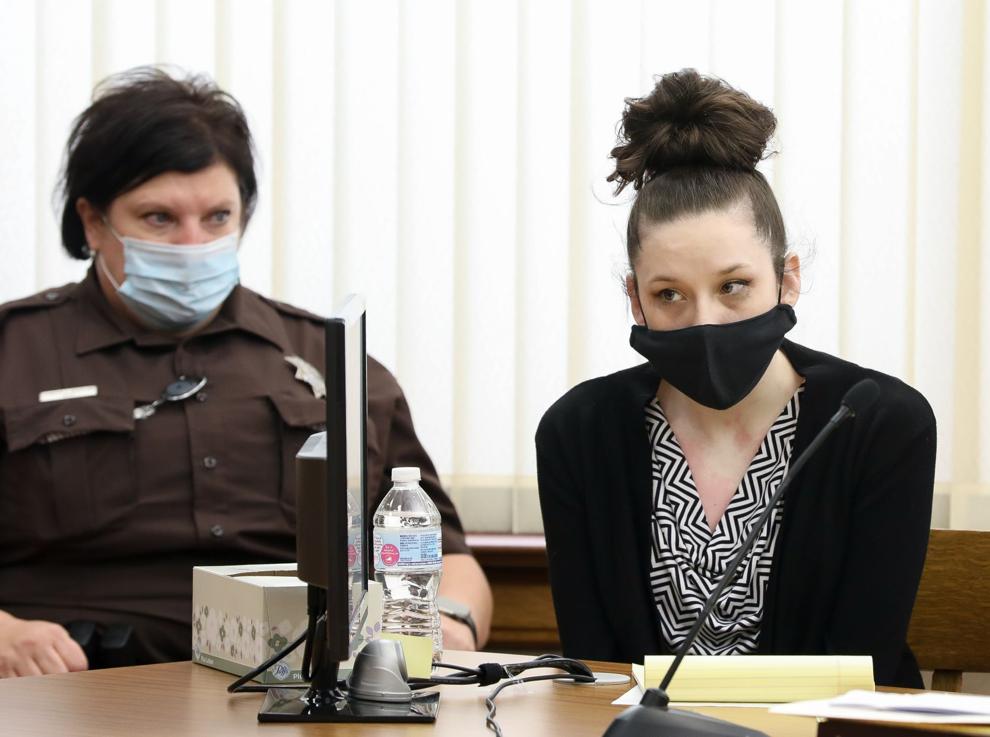 Nebraska State Patrol lieutenant testifies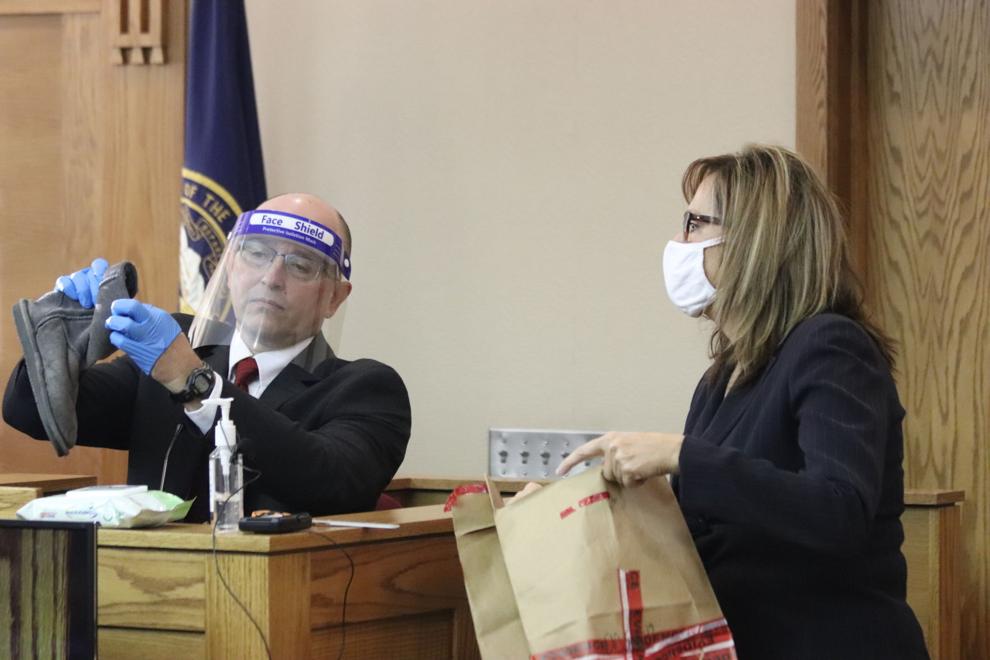 Forensic DNA analyst testifies
Boswell listens to testimony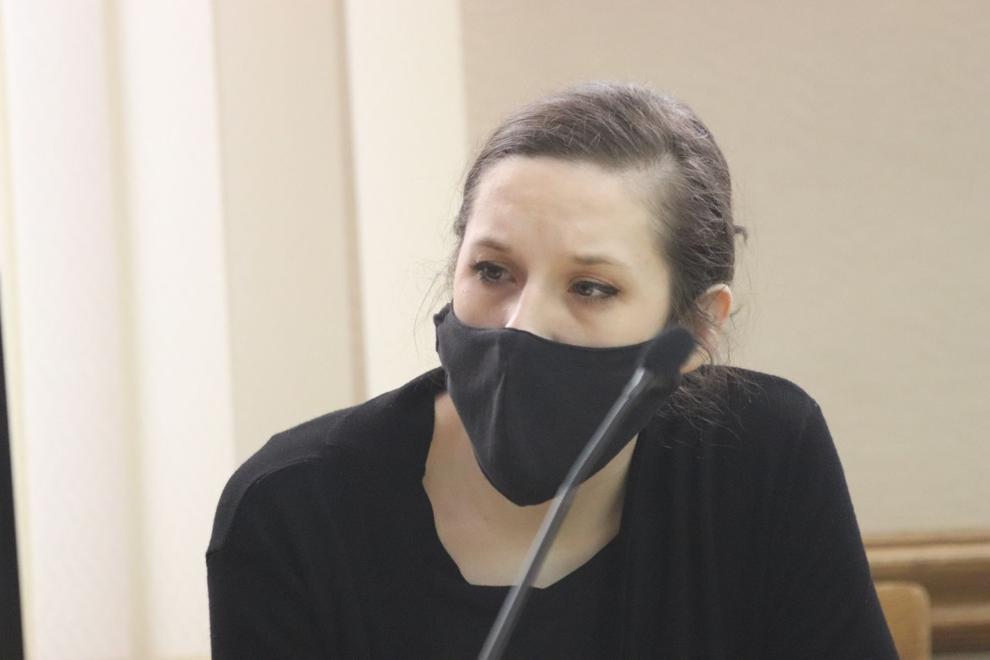 Lincoln police investigator testifies
Home Depot employee testifies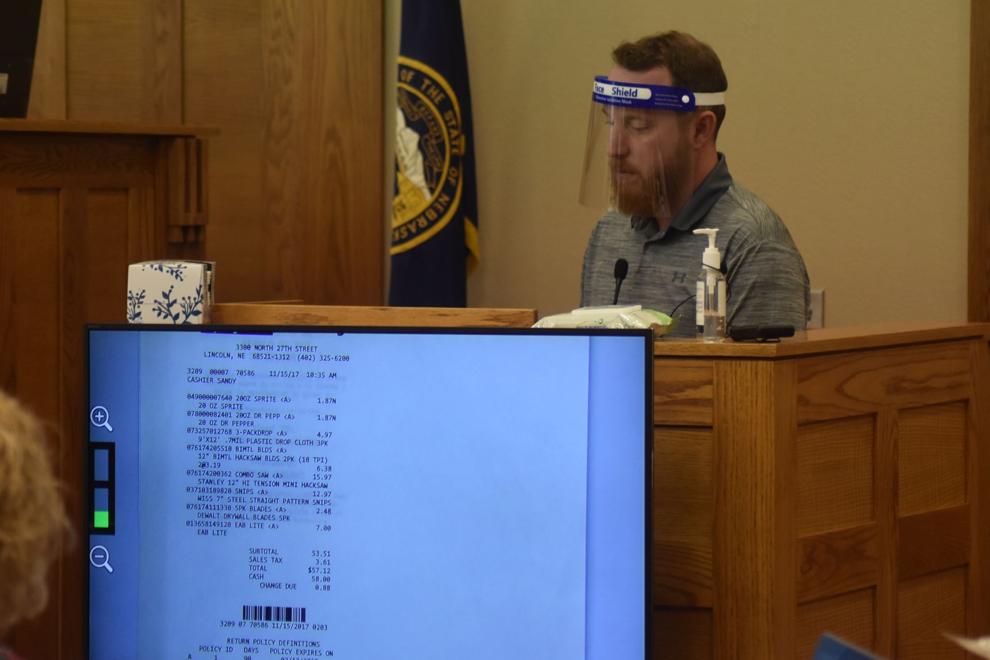 Boswell listens in court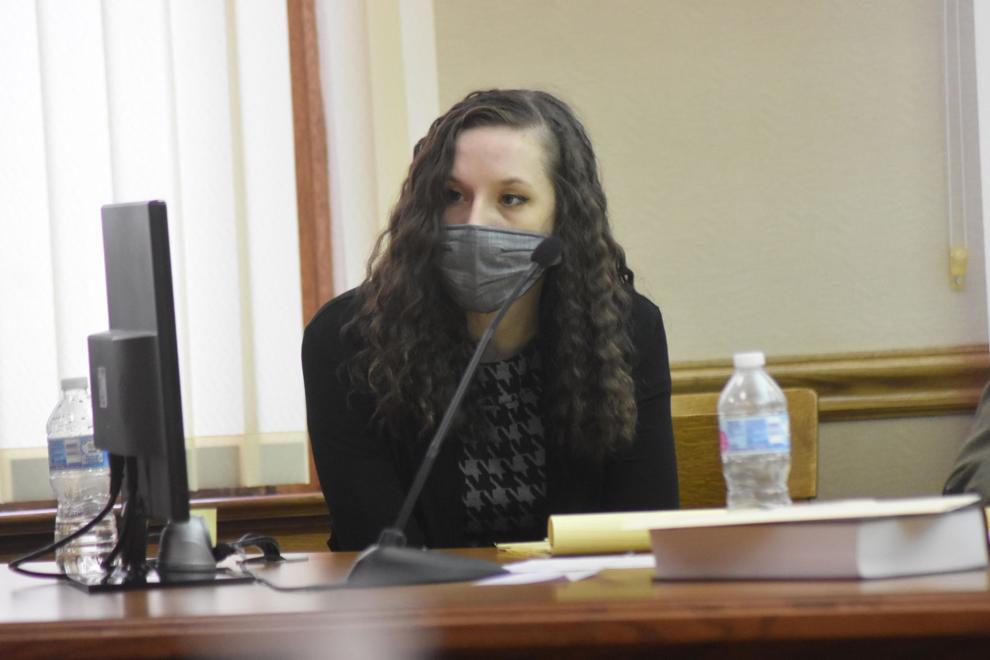 Hacksaw purchased by Lincoln police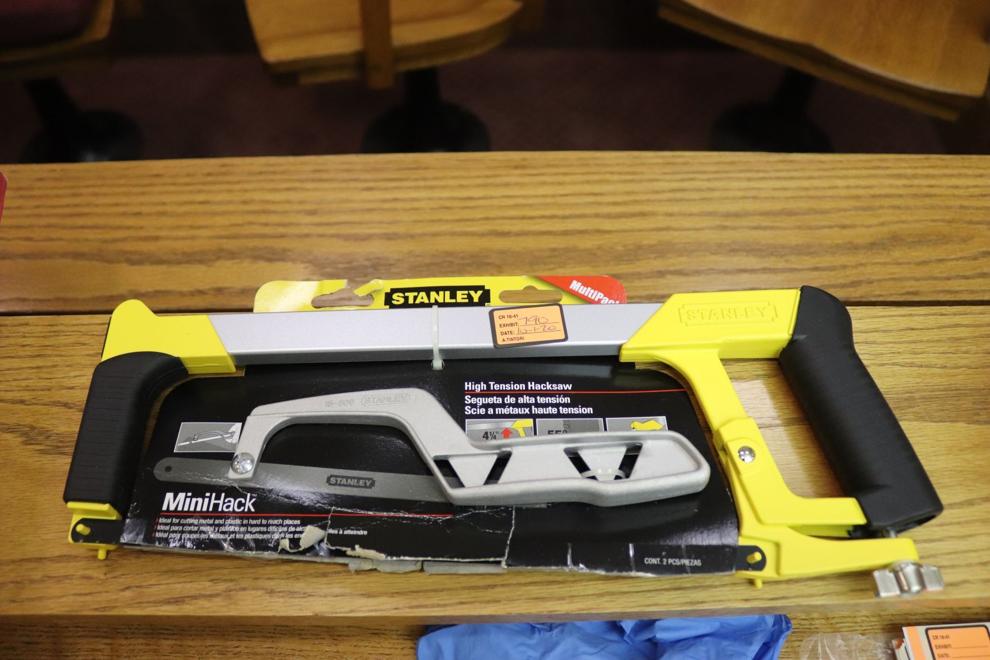 Aubrey Trail watching Sydney Loofe at Menards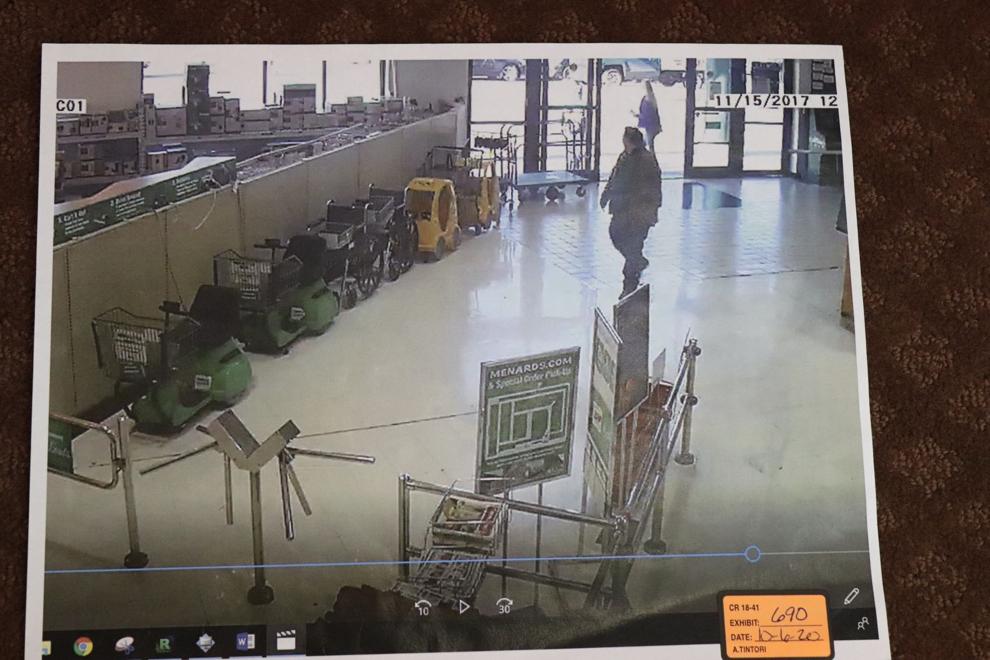 Witness says she now thinks Trail is a 'psychopath'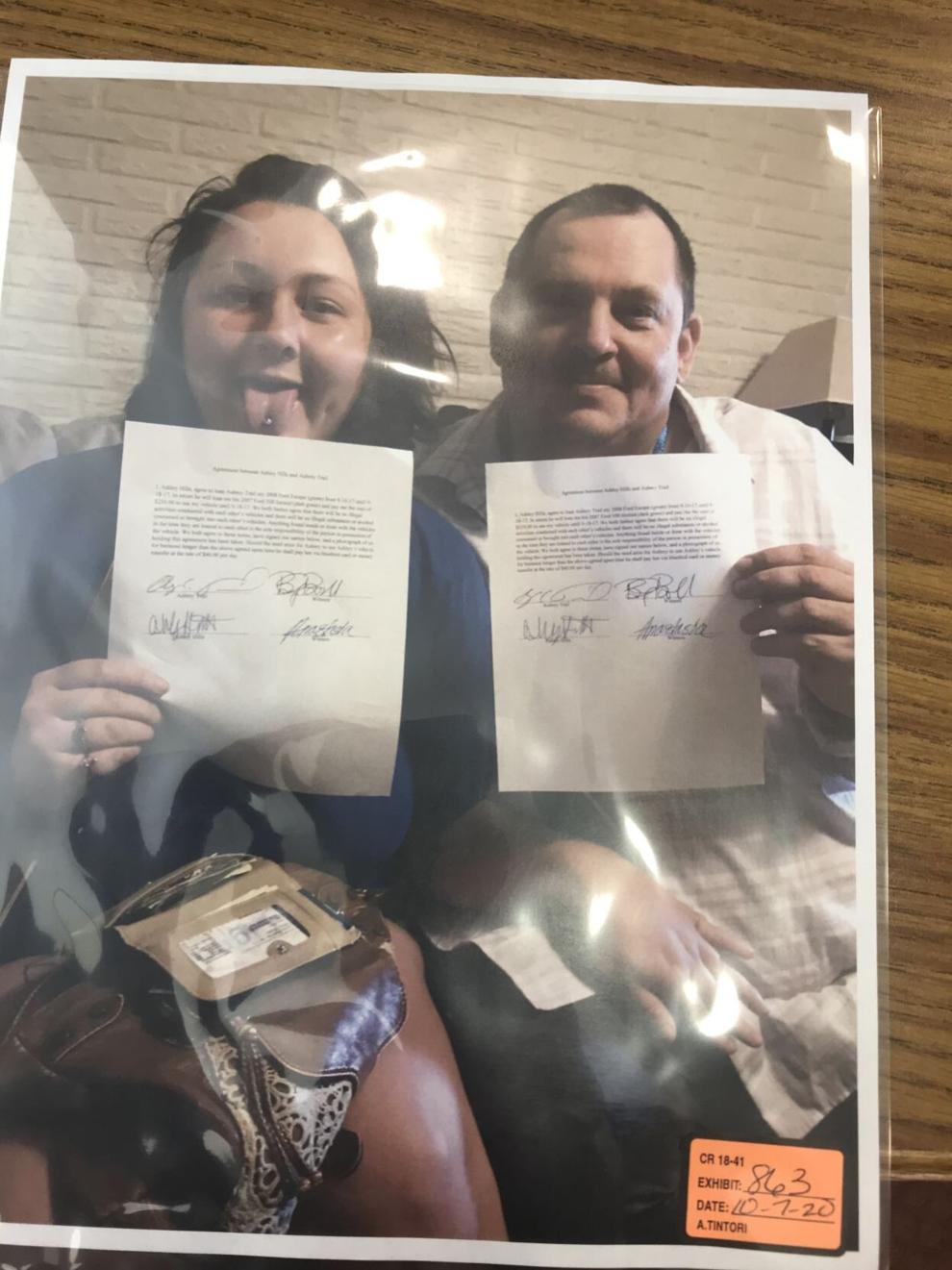 Witness describes relationship with Boswell, Trail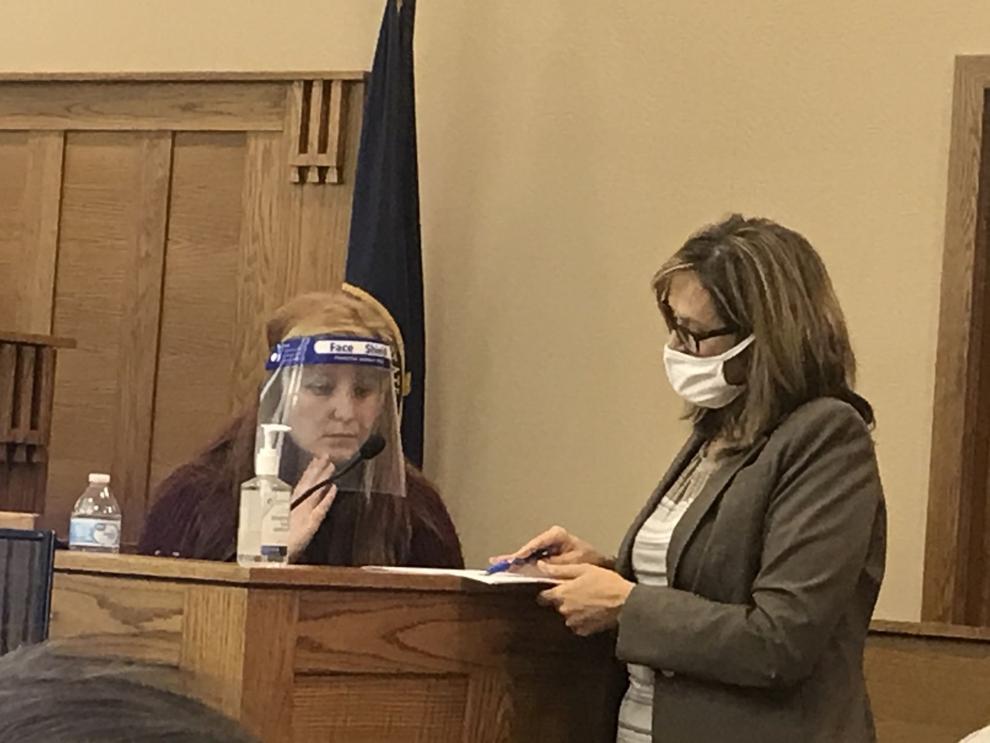 Boswell, witness check into motel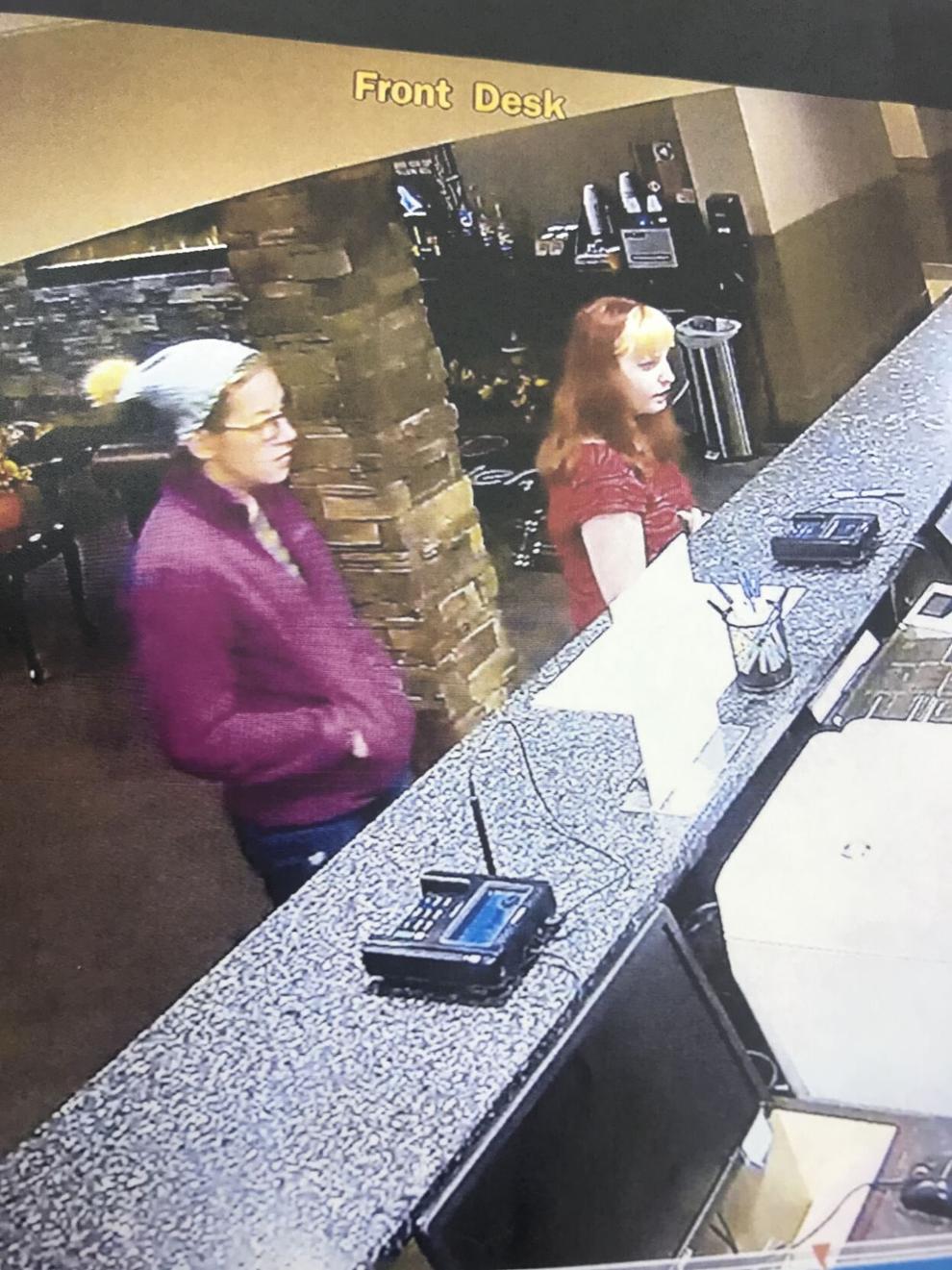 Witness describes talk of making, selling video of person being killed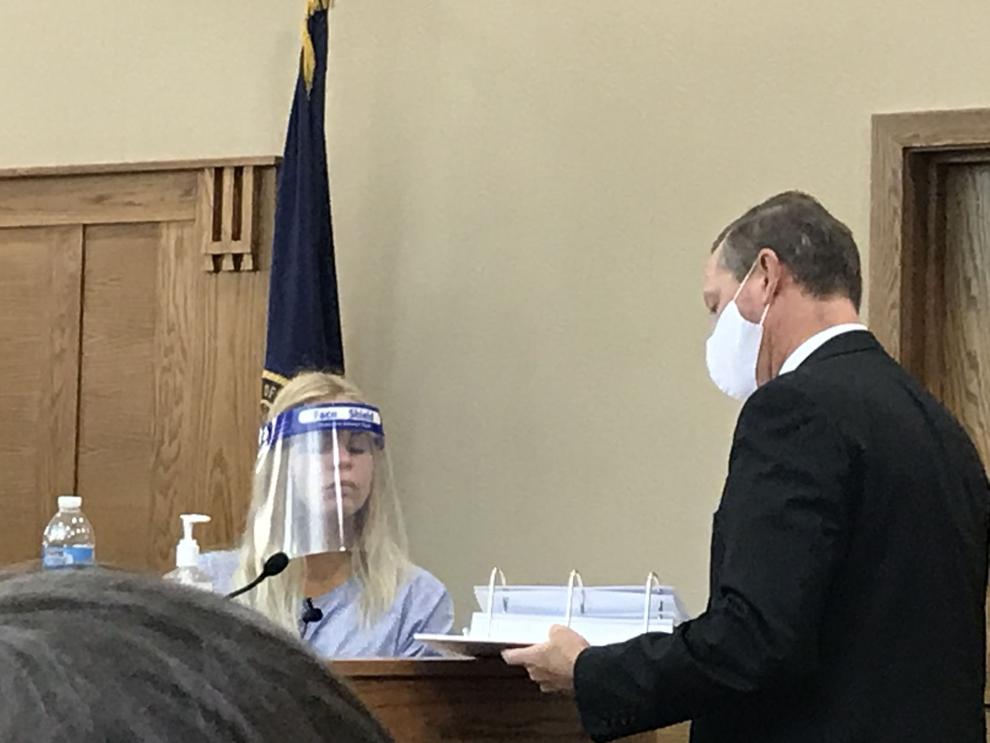 Boswell averts eyes as jurors see autopsy photos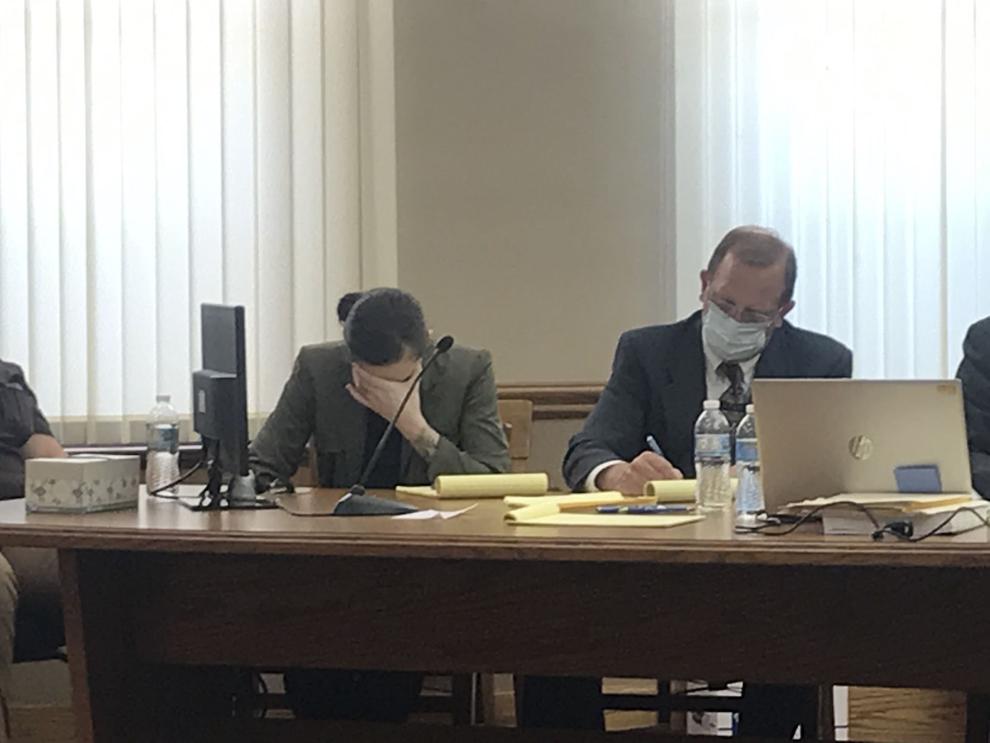 Forensic pathologist testifies about Loofe autopsy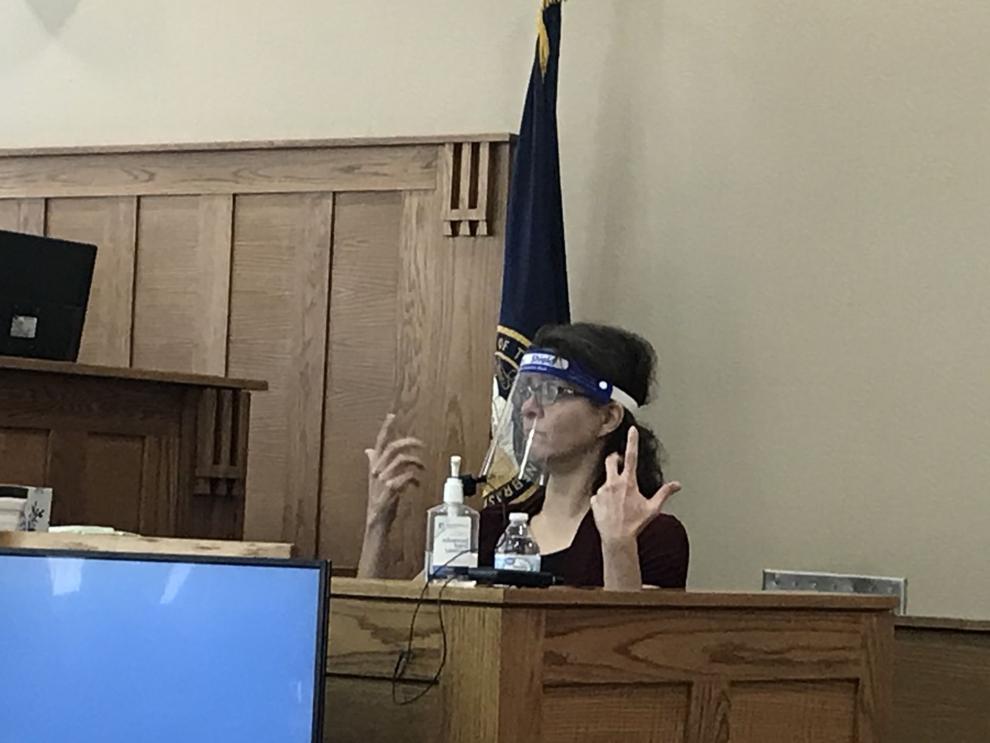 Judge reviews the verdicts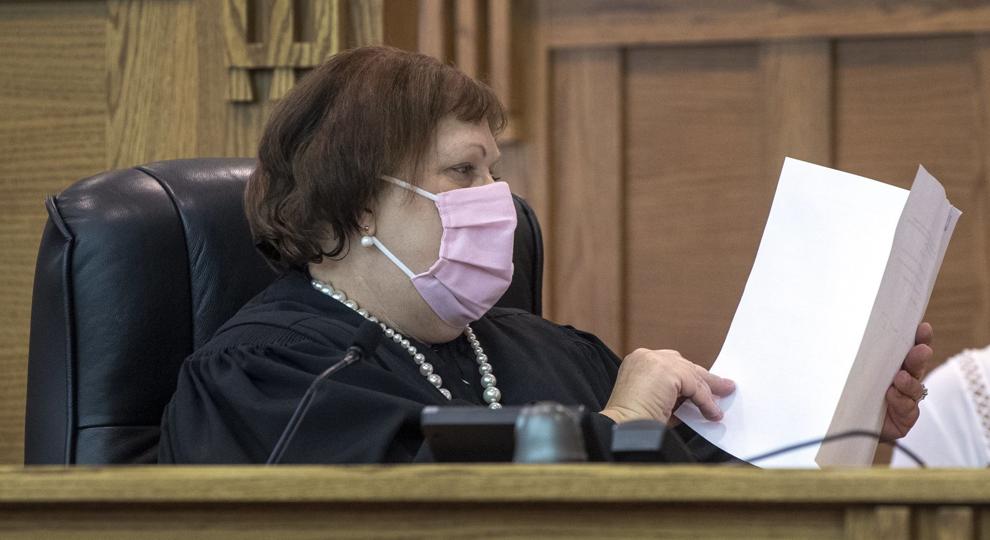 Boswell reacts to guilty verdicts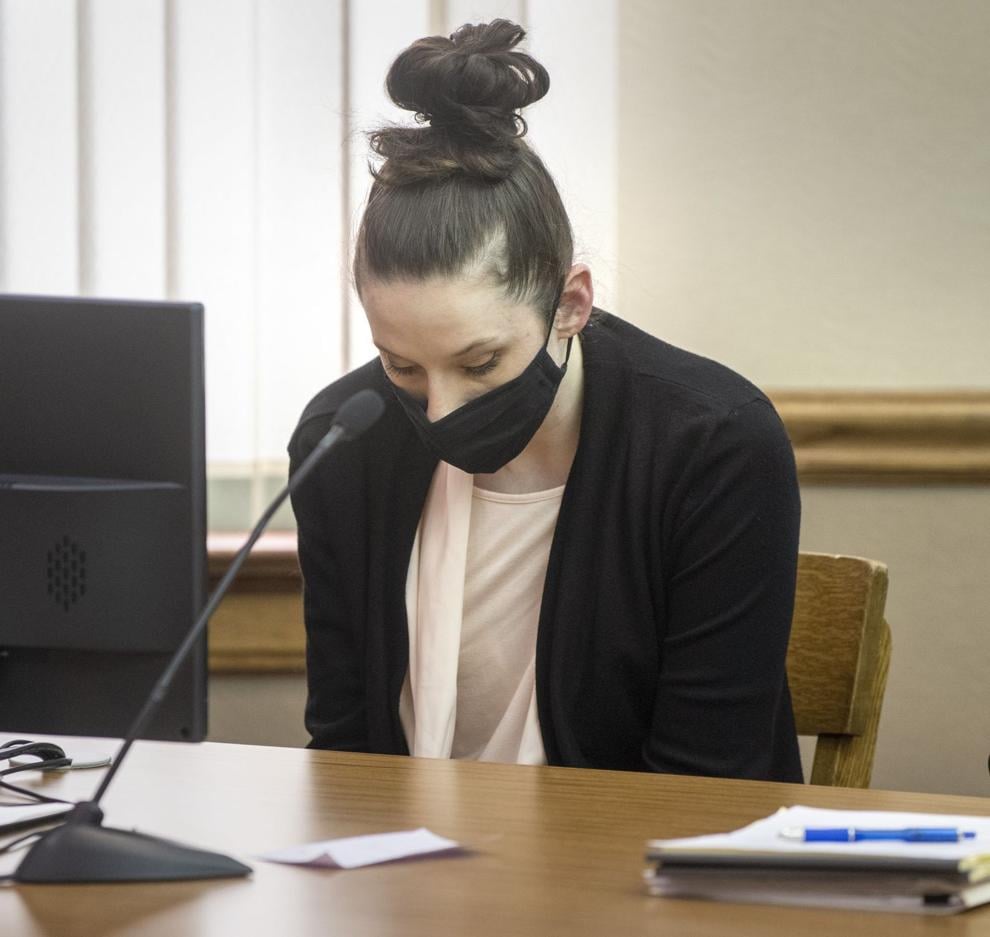 Boswell and one of her attorneys react to verdicts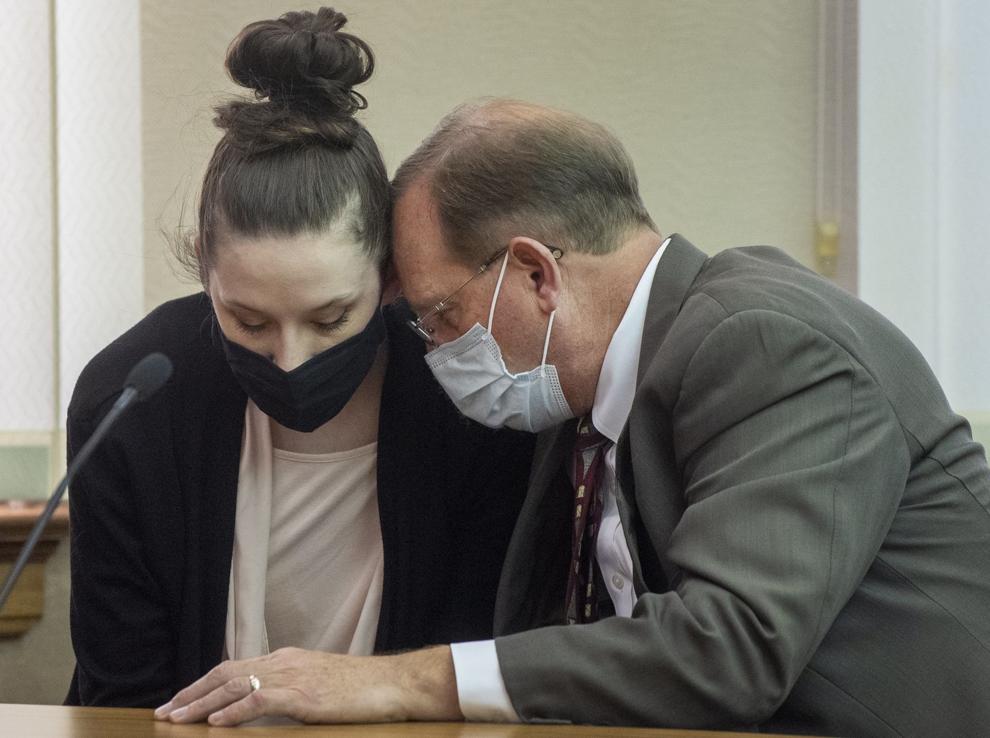 Defense offers a motion after the verdict