The obituary ran Nov. 18 in the Hastings Tribune.
"The grim reality of the Nebraska Cornhuskers finishing yet another season with a losing record proved to be too much to bear for Milton Andrew Munson, who decided he'd seen enough of this world during the team's recent bye week," read the obituary written by his sons. "The Huskers may not have sent him into the afterlife with a victory but at least they didn't lose. And sometimes that's the best you can hope for."
The obituary, which recounted the life of the Nebraska native, Vietnam-era Air Force veteran, pharmacist, husband, father and Husker fan, noted Wednesday's memorial service and burial in Hastings, then read: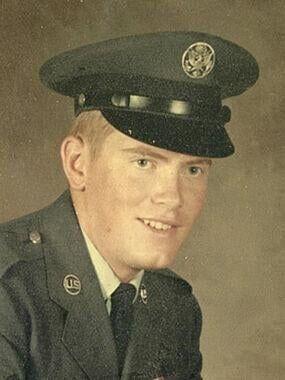 "In lieu of flowers, please place an irresponsibly large wager on Nebraska beating Iowa."
The wit and sincerity of the obituary — Munson battled bipolar disorder and addiction — and that call to action caught fire on social media. And there's money coming in on Milt (and his Huskers) this week.
Josh Peterson, co-host of "Unsportsmanlike Conduct," the afternoon sports talk show on Omaha's KOZN-AM, and Jack Mitchell of KLIN-AM in Lincoln, put together a plan.
"Josh and I sort of hatched this (Monday) afternoon as this little thing," Mitchell said. "We thought we should just centralize it all and make one large bet on his behalf and remember Milt. I'd throw in some money, Josh would throw some in and we'd maybe come up with a few hundred."
By Tuesday morning, that "few hundred" had grown to nearly $5,000, thanks to listeners and those who found out about the plan on Twitter.
"I mentioned it (Monday) on the air," Peterson said. "We talked about it for four or five minutes and said, 'Here's my Venmo if you want to donate.' It's blown up."
Munson's son, Todd, got in touch with Peterson, endorsed the plan and was on the show Tuesday to talk about his father and what will be done with the money.
Peterson transferred the Venmo money to a GoFundMe account (gofundme.com/f/formilt) Tuesday afternoon, from which the family will determine what is donated to Big Brothers/Big Sisters — and what goes down on the Huskers, 1½-point underdogs to the Hawkeyes on Friday.
Troy Munson, a neurosurgeon living in Des Moines, said the brothers talked an hour or so about what to put in the obituary. Ultimately Todd, a writer who lives in Los Angeles, put it together.
The brothers had a complicated relationship with their father, Todd said, but when they had a conversation, it almost always involved the Huskers.
"During periods where he was able to keep his illness under control, he greatly enjoyed weekend visits with his sons — taking them to their first Husker games, catching trophy-sized bluegill at secret fishing spots, teaching them how to play the ponies at Fonner Park, exploring the Nebraska countryside in search of bars that would allow children, or spending a quiet evening at home discussing the finer points of Dirty Harry films over a Sax's Pizza," the obituary read.
Milt's love for the Huskers, and gambling, had to be part of his story, Troy Munson said.
Quarterback Adrian Martinez is out for Friday's Nebraska-Iowa game, but Todd Munson wrote on Twitter that the Huskers will be getting some help from other places.
"If the ghost of my old man can't will the Huskers to victory on Friday, then they truly are a lost cause."