Flying high above Nebraska in his private plane, John Sidle was uniquely qualified to identify "something big and white'' on the large lake below him.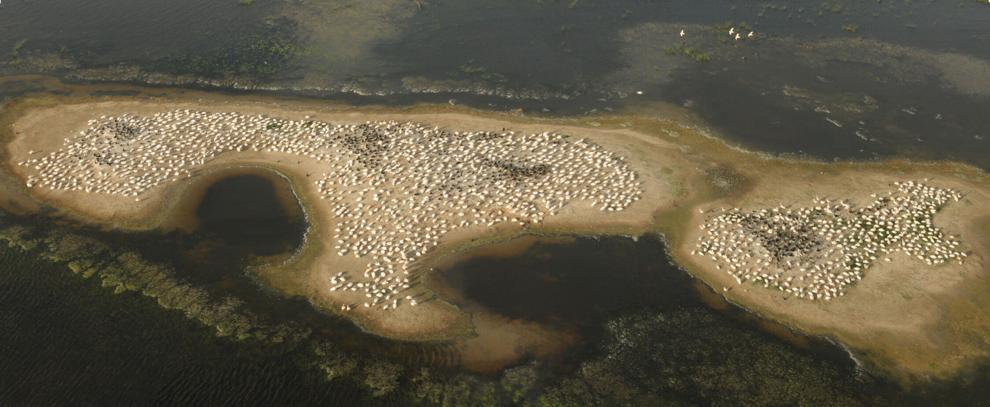 A longtime veteran of aerial surveys for the U.S. Fish and Wildlife Service and the U.S. Forest Service, Sidle realized that what he was looking at was a colony of American white pelicans nesting on an island in Garden County's Wolf Lake.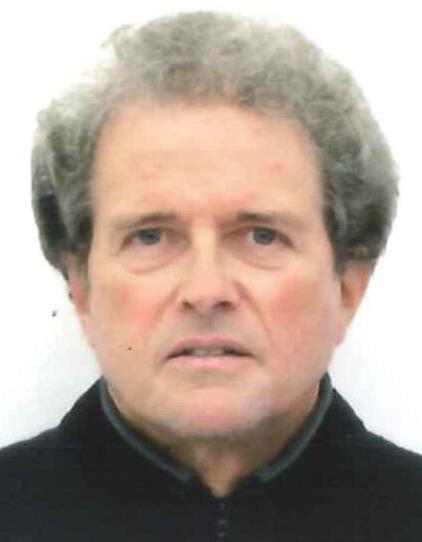 "I used to work at a pelican colony where there were 6,000 nests up in North Dakota," he said. "So imagine my surprise when I saw this."
With its 1,250 nests, Sidle said, the island population is the first major white pelican nesting colony in Nebraska. He also spotted 280 double-crested cormorants nesting in the area.
The big white birds, with a wingspan of up to 10 feet, are no stranger to the state. They fly through as they migrate from Texas and Mexico to the Dakotas and south-central Canada.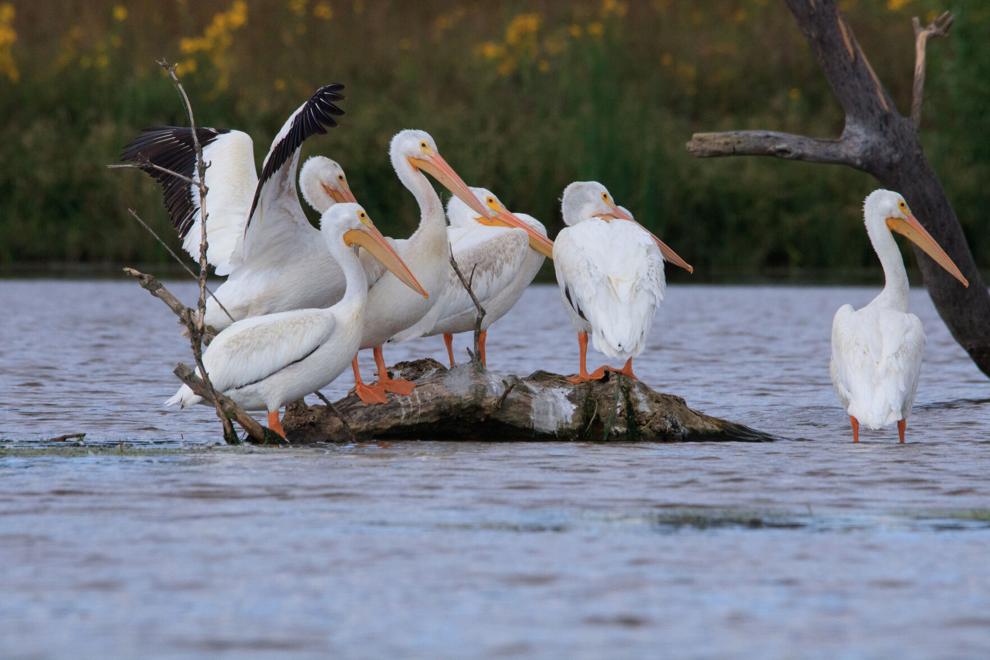 They can be seen in the Omaha area, too. Local birder and photographer Karen Kader recently saw about 300 flying over Lake Wanahoo near Wahoo, and spotted others at Omaha's Cunningham Lake.
Some stay in Nebraska for the summer, but they don't successfully breed here.
"The birds need an island in a large lake with a good separation from land," Sidle said.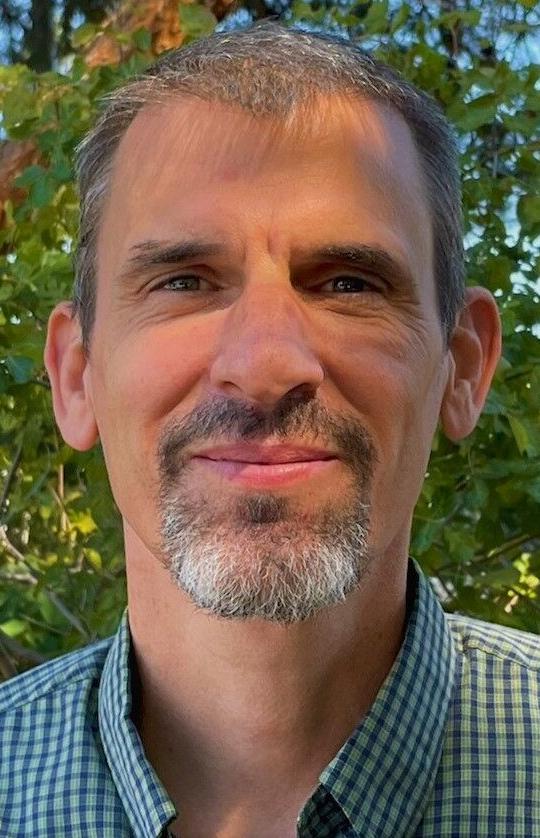 Joel Jorgensen, the nongame bird program manager for Nebraska Game and Parks, said it's not just a cool find. It's an example of how extreme weather events affect bird populations. In this case, a significant amount of moisture in the Sandhills over the past few years led to the creation of the island and the nesting area a few miles north of Crescent Lake National Wildlife Refuge.
Sidle said that from looking at satellite imagery, the water level in the area has increased dramatically over the past few years.
But there are negative occurrences for birds, too. An extreme cold snap in February that stretched down into Texas caused a stark decline in the bluebird population this season.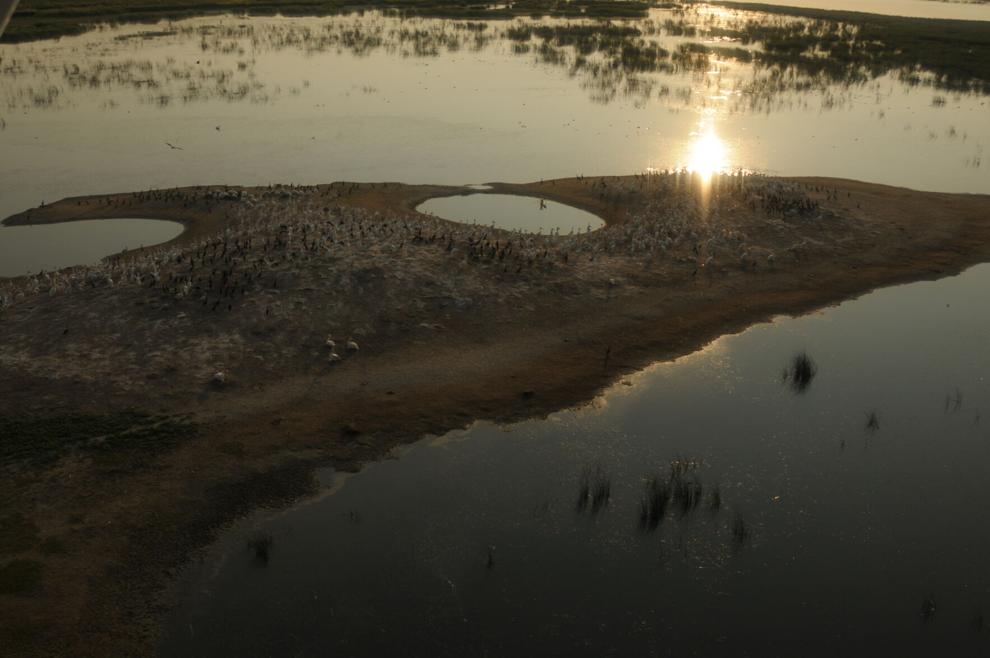 "It really caught my attention and was pretty interesting to me," Jorgensen said after hearing the news from Sidle. "These birds found and capitalized on this opportunity. It's not something that is going to last long term. This year was dry. That island is probably going to go away."
Because the nesting colony is on private property, neither Sidle nor Jorgensen has been able to visit. Sidle reached out to AgReserves, the Utah corporation that operates a cattle ranch on the land, about a visit but did not get a response.
Austin Anderson, general manager of the Rex Ranch, which is operated by AgReserves, said in an email to The World-Herald:
"Being sustainable producers is foundational to how we manage the ranch. We seek to preserve and enhance natural resources, including respecting wildlife habitat," he said. "We're glad to see that our sustainable approach has led to American white pelicans returning to summer nesting grounds in western Nebraska."
Sidle, who lives in Chadron, has instead flown over the area 13 times in his single-engine Cessna 172 since first spotting the birds May 29.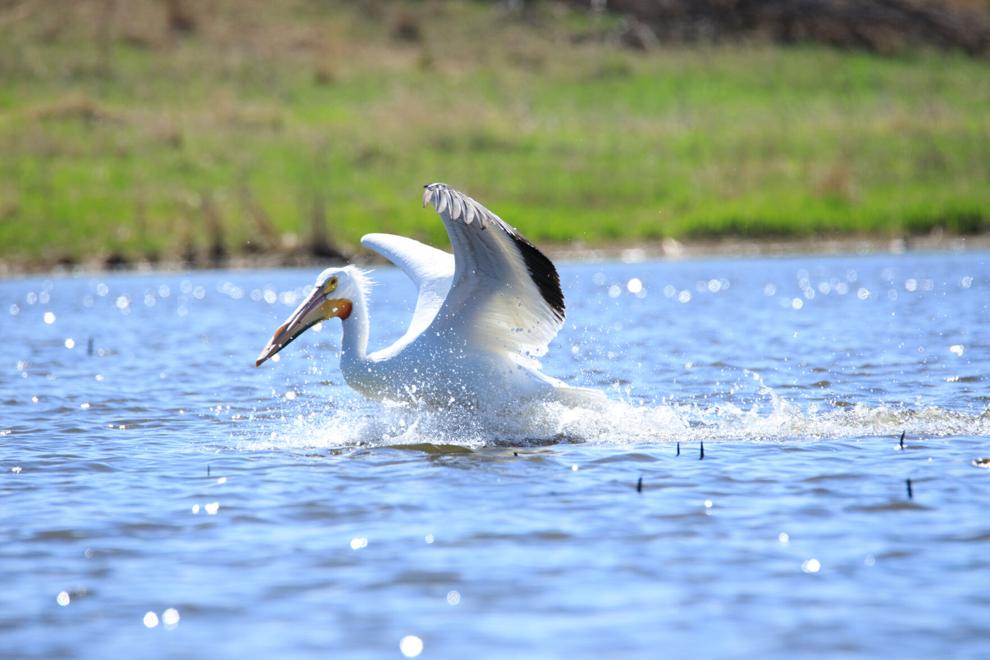 He has divided the photos he has taken into segments and was able to count the number of nests in each section. Many of the young birds are flying.
"I think there are well over 160,000 white pelicans breeding in North America. It's good news for wildlife when you consider the declines in so many of the birds in our country, especially our songbirds," he said. "Here is a bird that is hanging on and increasing in numbers. In a typical year, about 50 colonies in North America are active."
The closest colony to Nebraska had been at the Lacreek National Wildlife Refuge in South Dakota, just north of Merriman. Although they have had about 1,000 nesting pairs in past years, they have none this summer.
After feasting all summer on salamanders and fish such as bullheads, chub, carp and minnows, the Nebraska pelicans will be heading south in the next month. Sidle plans to write about his find in either the Nebraska Bird Review or the journal Great Plains Research.
"I just wish I could have visited the site on the ground," he says, "and checked the leg bands to see where the birds were from."
---