But what about meatpacking plants?
"Where are our priorities?" said Gladys Godinez, a community organizer for the Center for Rural Affairs and a member of the group Solidarity with Packing Plant Workers. "We tout that we're 'The Beef State.' We talk about pride and how much we love our essential workers, but yet we're not protecting them to the capacity we can with the technology we have."
Some companies chose to mass-test the workforce of entire plants after dozens or even hundreds of positive cases emerged. But testing every worker once only tells you one thing: whether someone has the coronavirus on that particular day.
To try to get ahead of potential outbreaks, plant operators like Tyson Foods and JBS USA say they are rolling out surveillance testing programs that test a portion of plant workers on a weekly or biweekly basis.
Tyson's three-pronged strategy tests not only workers with symptoms and their close contacts, but also a random sampling of other staff to see if there are any hidden or asymptomatic infections in the plant, officials said. When Tyson mass-tested all 1,400 workers at its Madison, Nebraska, plant this spring, 212 workers tested positive, and 35% of those had no symptoms.
An algorithm determines who's tested and how often. A larger sample size may be chosen if coronavirus cases are rising in the surrounding community. Occupational health nurses who have more direct contact with sick employees may be tested more frequently than office workers, for example, but if few nurses test positive over a period of time, the algorithm might recalibrate and select more workers in another department.
"This is about getting in front of potential outbreaks," said Dr. Daniel Castillo, the chief medical officer of Matrix Medical Network, the third-party health care company contracted by Tyson. "If we are continuously pulsing communities and then taking note of epidemiological data, local data around rising cases or falling cases, percent positivity of tests performed, both in the community as well as those in the facility itself, we then adapt the testing protocol so that we understand the risk earlier, before an outbreak."
In Nebraska and western Iowa, expanded testing is happening at Tyson plants in Council Bluffs and Madison and at JBS plants in Omaha and Council Bluffs, according to company representatives. Surveillance testing will be launched soon at Tyson plants in Lexington and Dakota City and the JBS plant in Grand Island, the site of one of the earliest meatpacking plant outbreaks in Nebraska.
"We are currently conducting surveillance testing in more than half of our U.S. facilities, prioritized based on community prevalence of COVID," said JBS spokeswoman Nikki Richardson. "All U.S. locations will have surveillance testing by mid-October. We test a representative sample of the population, determined in partnership with medical experts, at each participating plant every other week. All … test results are provided within 48 hours and frequently within 24 hours."
Eric Reeder, president of United Food & Commercial Workers Local 293, which represents food workers in Nebraska, said he's heard that expanded testing is also occurring at Smithfield Foods and Omaha Steaks facilities.
"Most all the plants are doing mandatory testing in some form, either random or going through the whole plant," he said. "The bigger plants do random testing; the smaller plants might test everyone."
Some workers have grumbled about being forced to be tested regularly, and Reeder said the union and plant managers are still hashing out what to do if someone refuses a test.
The World-Herald asked several other meat or food companies to provide more details on their testing policies and protocols. Cargill; Omaha Steaks, which runs a distribution center in Sarpy County; Greater Omaha Packing Co.; and Quality Pork International, Inc. either did not respond or did not provide in-depth information about their testing programs.
"We are committed to working closely with local health authorities and third-party medical providers to identify the best safety and testing protocols for the Cargill employees and the community," Cargill spokesman Daniel Sullivan said.
Cargill operates plants in Nebraska City and Schuyler. "We have run several sitewide testing programs in partnership with local health departments and continue to explore all options available to us. We also continue to waive all COVID-19 testing copays for employees," Cargill said.
A Smithfield spokeswoman said the company provides free, on-demand and on-site COVID-19 testing to workers at its 40-plus facilities. Workers can be tested as often as they want, even if they don't have symptoms, she said, or Smithfield will cover the cost if they want to be tested by their own health care provider.
Testing is mandatory for certain employee groups, including all new hires, those showing symptoms, workers who have been in close contact with a co-worker who tested positive and employees at a closed facility when it reopens.
Plant operators, health officials and workers' advocates agreed that coronavirus cases in Nebraska meatpacking plants have dropped significantly, though they have not disappeared.
That's likely due to a number of factors, including enhanced safety measures, more widespread use of masks and the fact that a number of workers in many plants have already contracted the virus and have some form of immunity. There is still concern about the possibility of increased cases during the fall and winter, and some rural areas where meatpacking plants are located are already seeing cases spike.
"We're going to run into flu season, so how do you weed out the people that have flu versus COVID?" Reeder said.
A Tyson spokesman said less than 0.5% of the company's 120,000 U.S. workers have active cases of the coronavirus — which works out to less than 600 cases — but did not provide specific numbers.
The Nebraska Department of Health and Human Services said that by mid-September, 5,267 of the state's meatpacking workers had tested positive for the virus since the start of the pandemic, and 22 had died. Weekly cases among meatpackers peaked at 1,335 during the last week of April, then dropped to 13 cases per week in mid-July before creeping back up to 54 cases in one week in late August.
Asked about rapid testing, JBS and Tyson officials said that for now, they are sticking with the gold-standard test — PCR, or polymerase chain reaction. The PCR test takes more time and laboratory equipment to process but is considered the most reliable and sensitive way to detect the coronavirus.
Antigen tests, commonly used in doctor's offices for influenza, detect proteins known as antigens that have been collected on nasal swabs or in saliva. The tests are cheaper, and results are faster.
The University of Nebraska plans to conduct rapid-response, point-of-care antigen testing, such as what is used in professional sports, on Husker athletes. More than 100 players, staff and coaches will be tested on a near-daily basis.
The federal government has sent antigen testing machines to nursing homes so they can quickly test staff and residents. OPS is partnering with the University of Nebraska Medical Center and the state's TestNebraska system to regularly test teachers, bus drivers and other staff using what will likely be a combination of PCR and rapid antigen tests.
Rapid tests, which can supply results in minutes or hours, are an alluring prospect, said Castillo and Scott Brooks, a senior vice president at Tyson who has led the company's coronavirus response. Most Tyson workers receive their PCR test results in 2 to 3 days, though sometimes it takes longer.
Some scientists have called for rapid, more frequent testing to screen workers, students and others. The aim, they say, is to catch people who are contagious, including some who haven't yet developed symptoms or never will have them. Some have even promoted tests, which aren't yet available, that would be cheap and simple enough to use at home.
But there are still questions about how reliable rapid tests are, Brooks and Castillo said.
"We're open to using antigen testing," Castillo said. "We want to make sure they're approved by the FDA (the Food and Drug Administration). We do want to understand the behavioral impacts … of a less-accurate test — we want to understand questions for deploying it broadly, what's the right frequency of testing given the potential false negatives and maybe potential false positives that come into play."
"We want to make sure when we're putting a program in place that we can stand behind it on an accuracy standpoint because we know the results do impact people's lives," Castillo continued. "We're going to be thoughtful about it and let the science really guide us."
Cost and availability is a factor, too.
Expanded testing is a "significant expense" for Tyson, Brooks said, pointing to the company's third-quarter earnings report, where it reported spending $340 million on coronavirus-related expenses, including testing, personal protective equipment, worker bonuses and hiring more medical staff.
Meatpacking plants often employ hundreds, even thousands of workers, said Dr. James Lawler, a director of the Global Center for Health Security at UNMC. Some nursing homes with smaller numbers of staff and residents are running into problems procuring the cartridges needed to run those tests.
Antigen tests seem to work best with frequent testing, perhaps multiple times a week, Lawler said, to make sure the less-sensitive tests aren't missing positive cases during the early days of an infection. PCR tests are often used to confirm a positive antigen test result. That could translate to thousands of tests per week for a facility like Tyson's Dakota City beef plant, which employs more than 4,000 people.
That's not to say it's an impossible task. Some colleges and universities are testing thousands of students and faculty each week.
"This can be done," Lawler said. "We would just have to make the investment."
There are other ways to improve testing for high-risk environments like meatpacking plants, nursing homes and prisons, Lawler said, such as building out labs so more PCR tests can be processed and testing community wastewater for traces of the coronavirus to help spot emerging outbreaks.
And testing alone isn't the answer — it must be part of a layered strategy that also involves personal protective equipment and other infection control measures.
Godinez lives in Lexington, home to a Tyson plant. She said that testing should be made widely available to workers and their families and that results and other information must be translated into the multiple languages spoken by meatpackers.
She shared a testimonial written by the son of one meatpacking worker:
"Our essential workers like my mom and uncles are putting their lives on the line to put food on our tables every day," he wrote. "They deserve rapid COVID-19 testing as they continue to feed our nation during this pandemic and critical economic situation. We love Husker football, but we love our families more."
World-Herald staff writer Julie Anderson contributed to this report.
Our best staff images of September 2020


Pence arrives
Football Sunset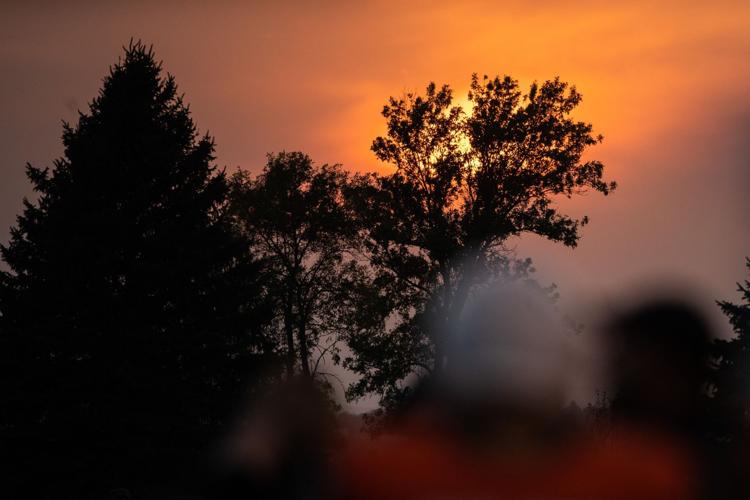 Jump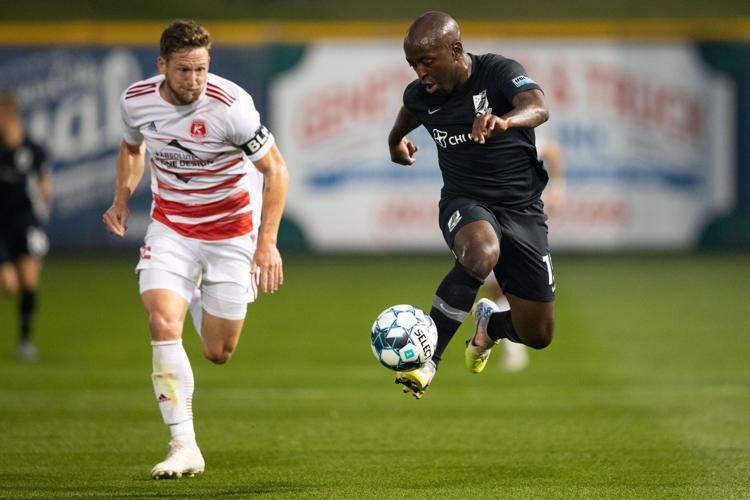 Meal Time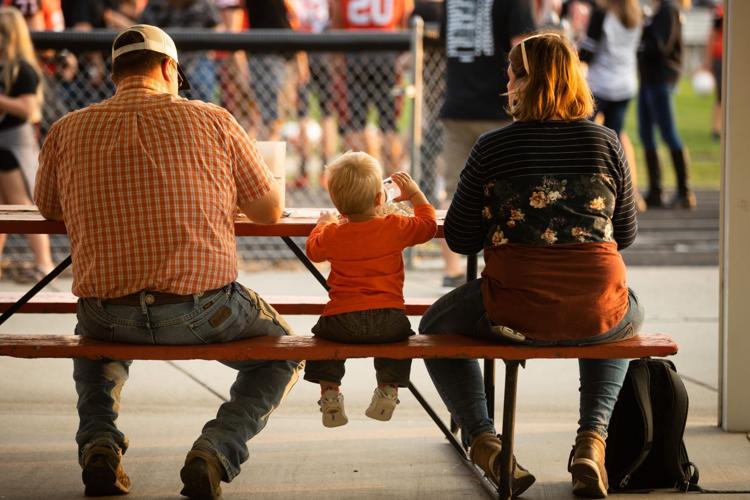 Campaign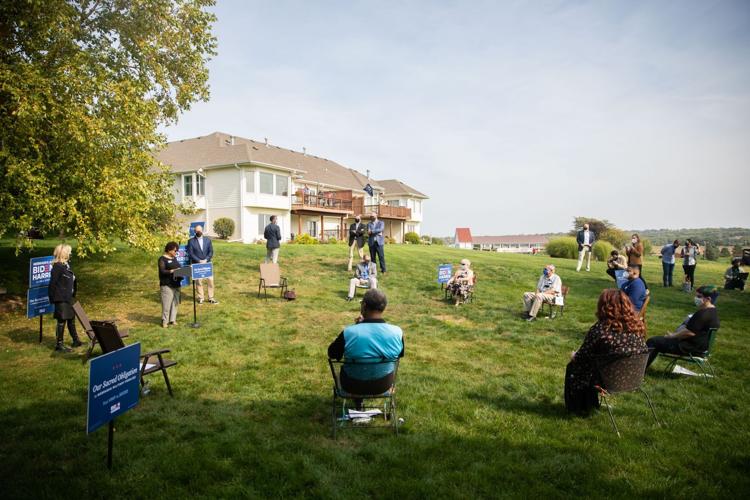 Spider Web
Union Omaha New England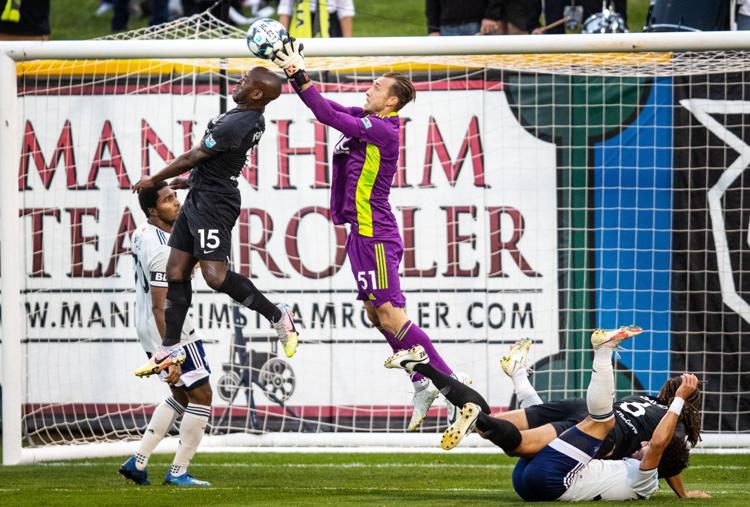 Monarch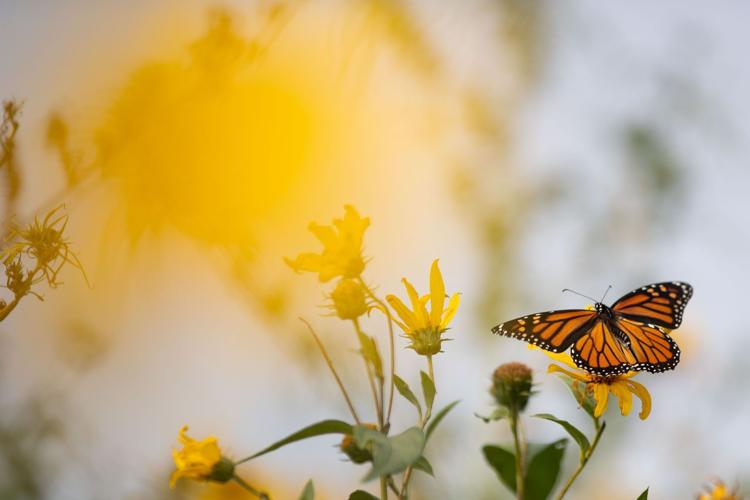 Library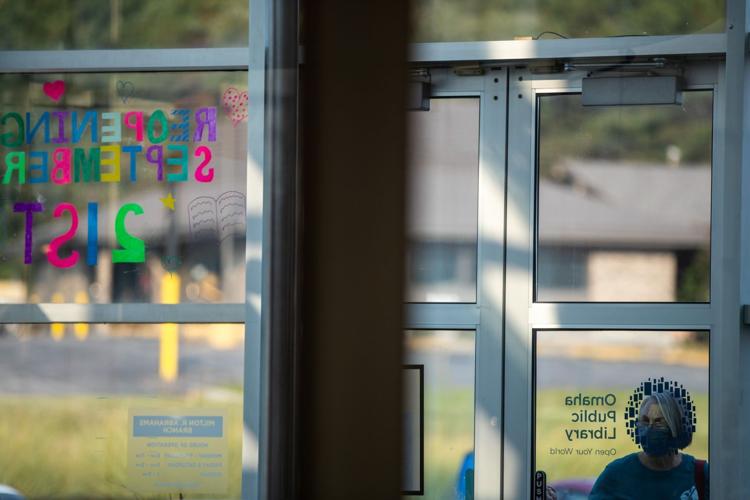 Millard South Bellevue West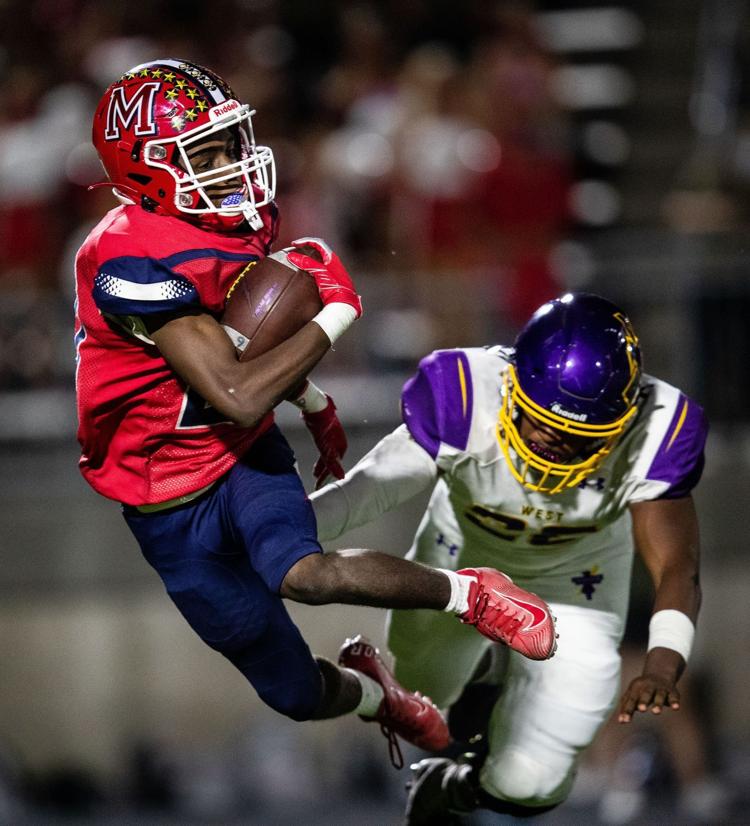 Twirl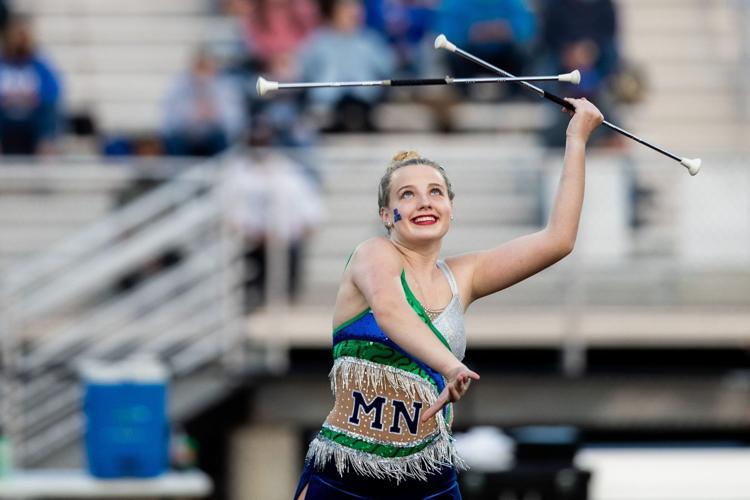 Balance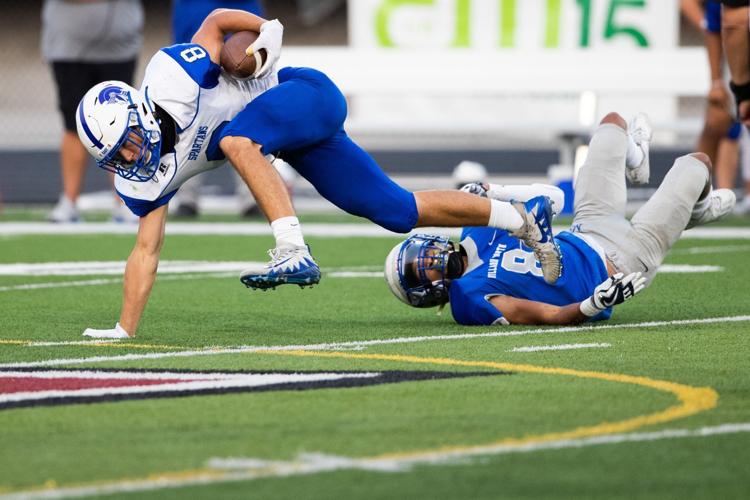 Grand Jury
Grand jury reaction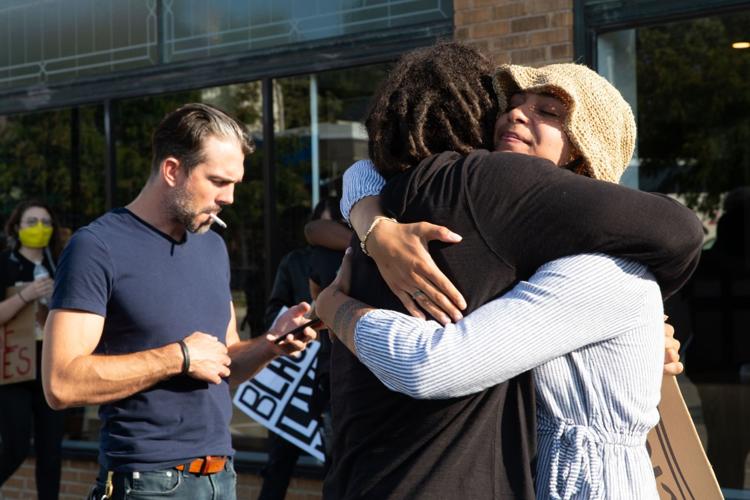 Focus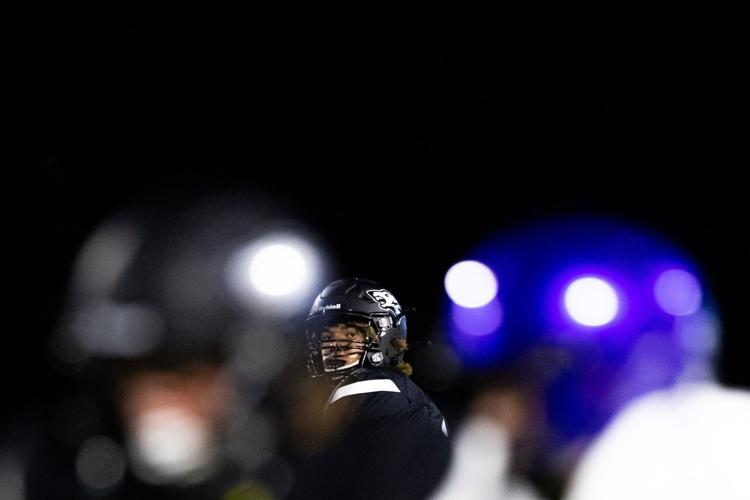 Sept. 11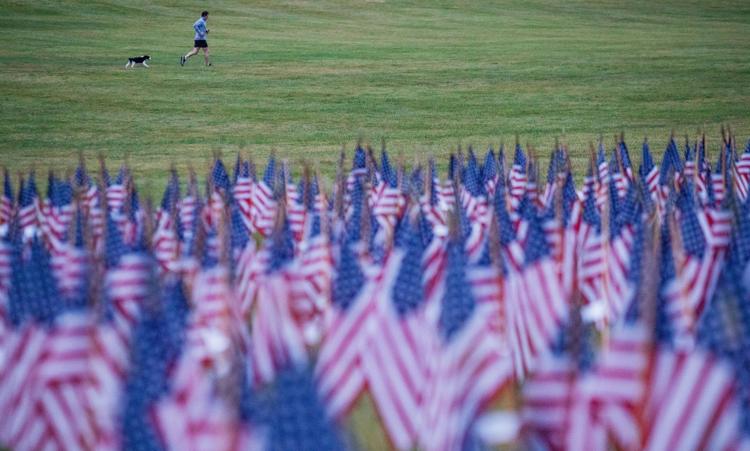 Sept 11 Taps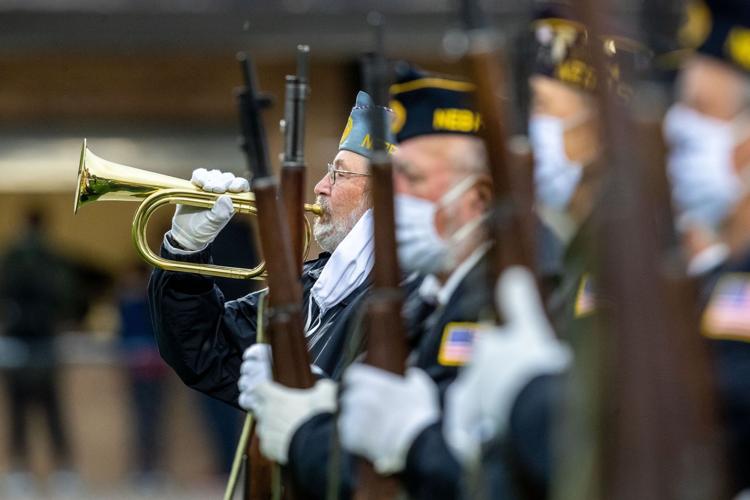 Elkhorn-Waverly high school football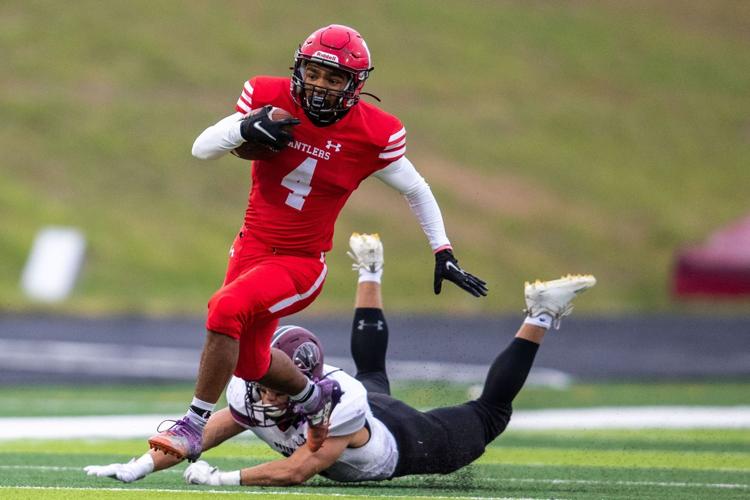 Flu Shots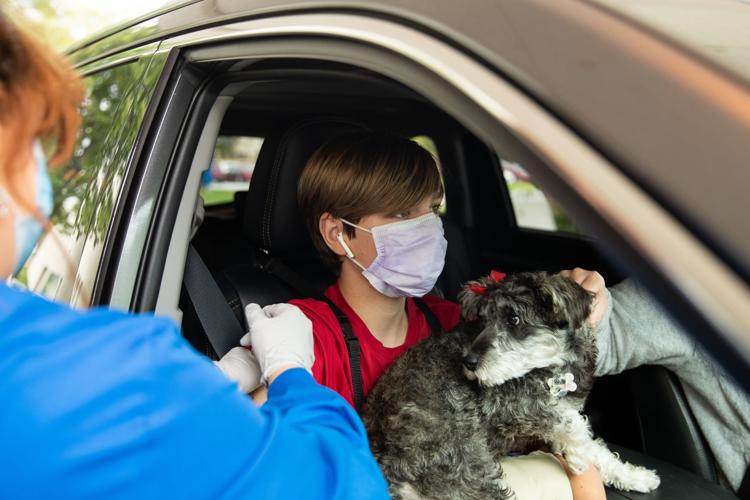 September Images 1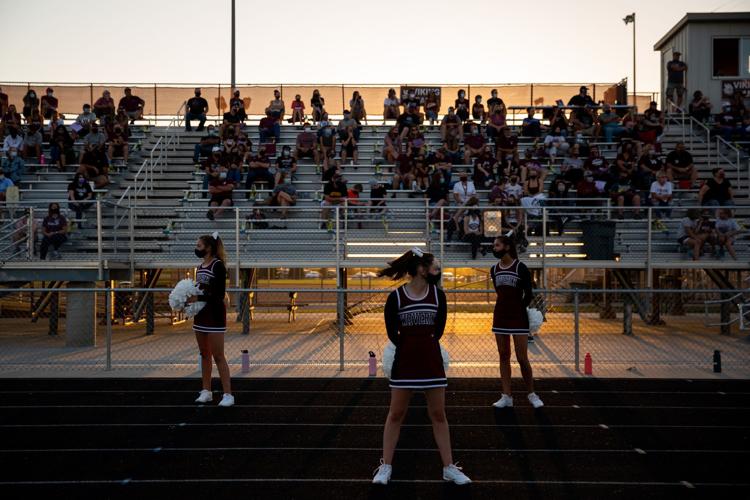 September Images 2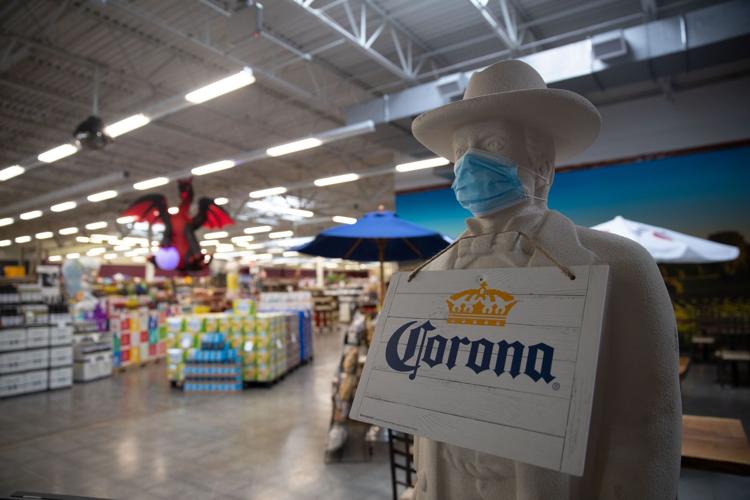 September Images 3
September Images 4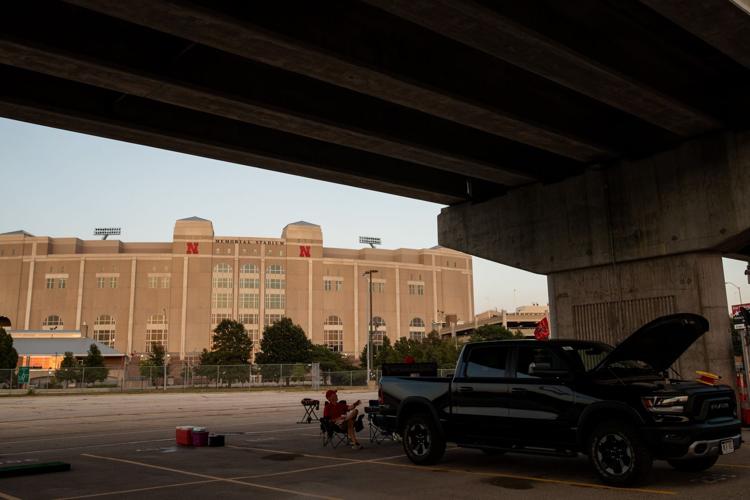 September Images 5
September Images 6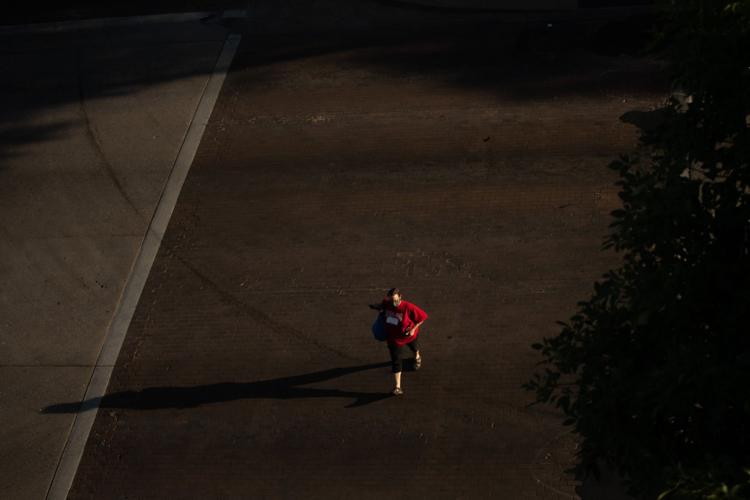 September Images 7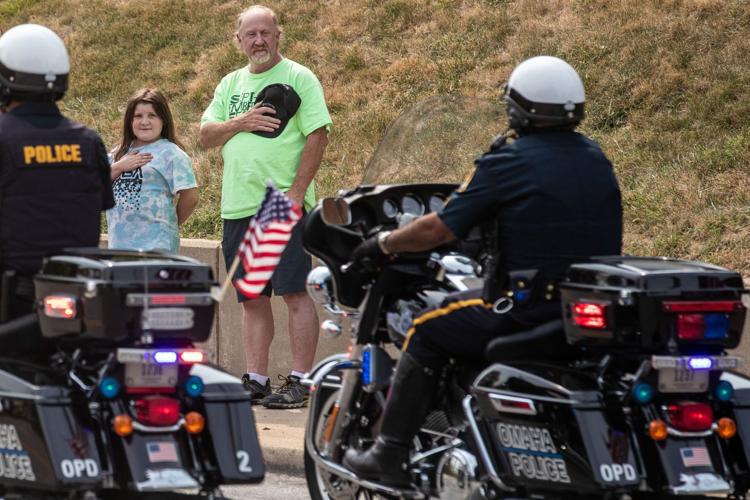 September Images 8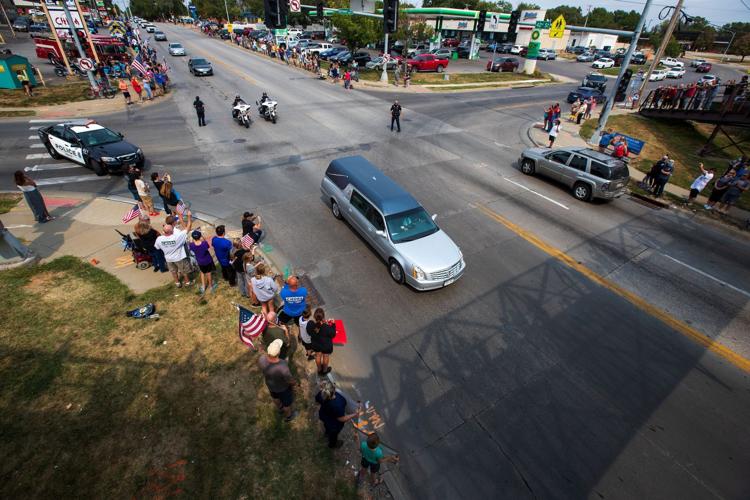 September Images 9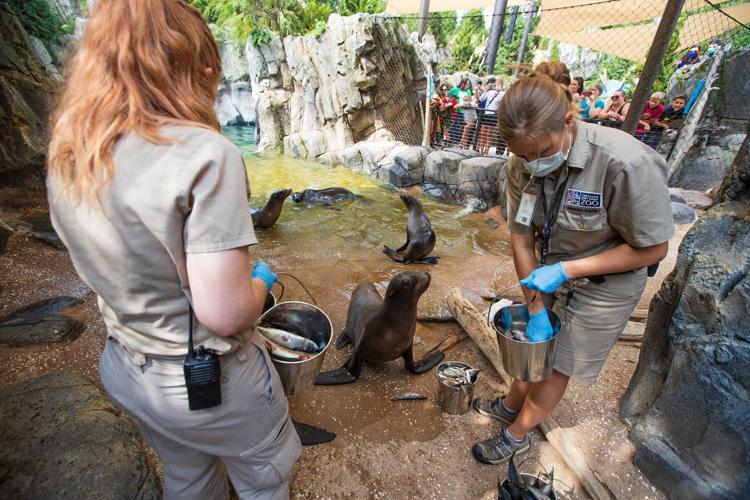 September Images 10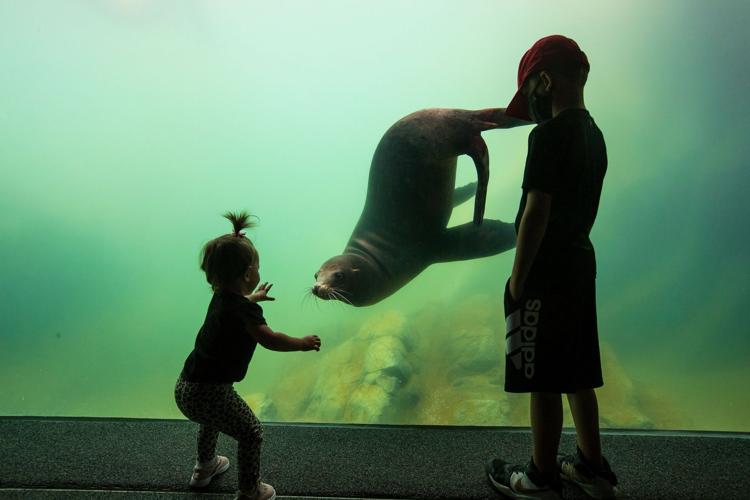 September Images 11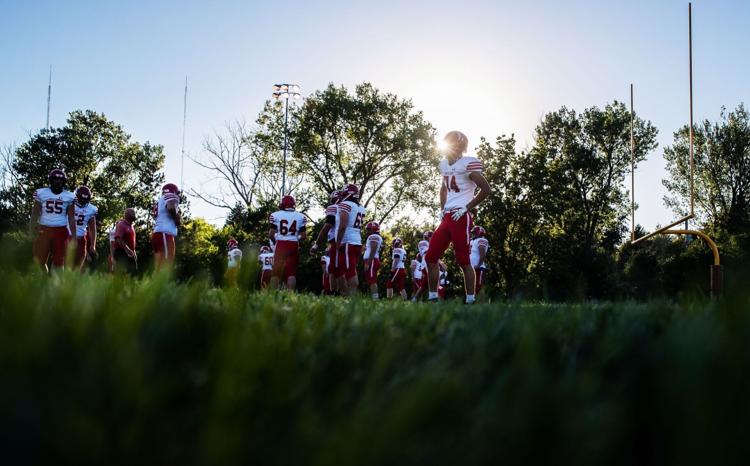 September Images 12
September Images 13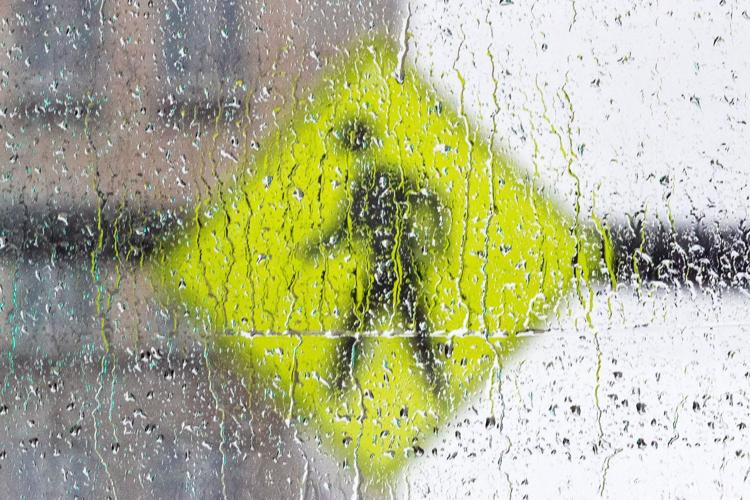 September Images 14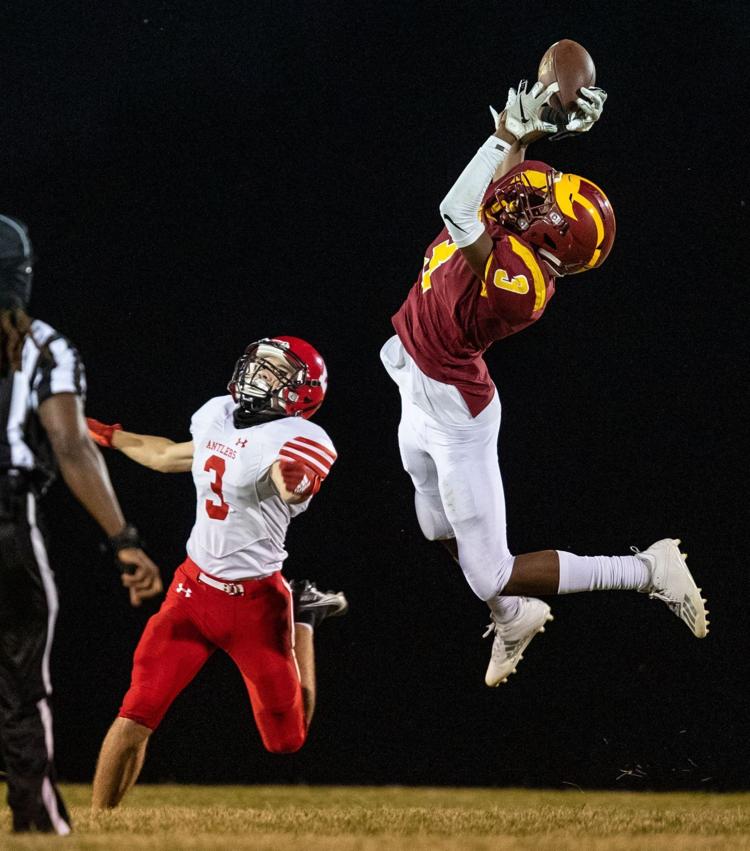 September Images 15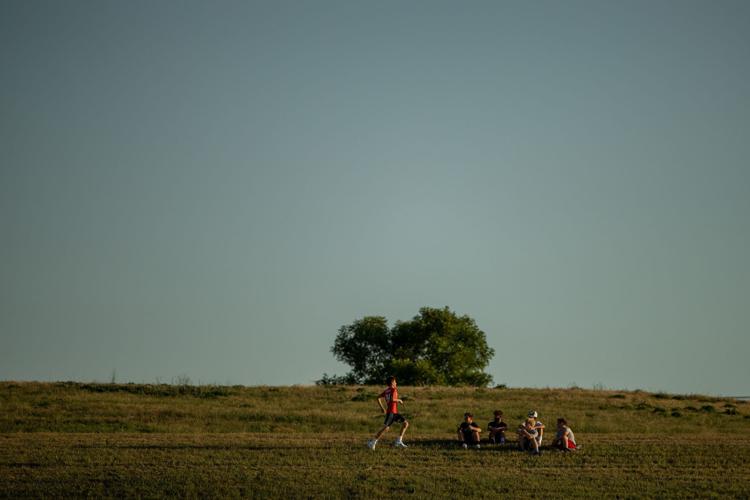 September Images 16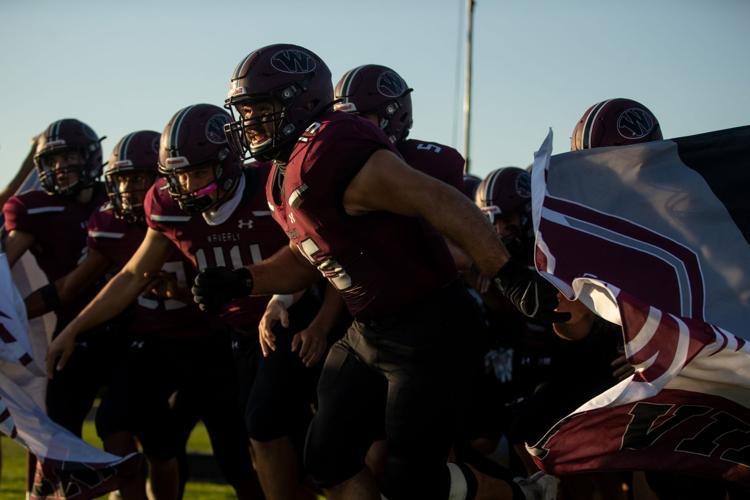 September Images 17