Nebraska's three Republican congressmen voted Friday against President Joe Biden's expansive social and environmental package, dubbed the "Build Back Better" plan.
The House approved the legislation by a near party-line 220-213 vote, sending the measure to the Senate, where it's almost certain to undergo changes. The package drew sharp criticism from the members of the all-Republican congressional delegation.
In remarks made on the floor, Rep. Adrian Smith said, "It seems the majority has seen everything Americans are angry about, and they are doubling down instead of addressing those problems."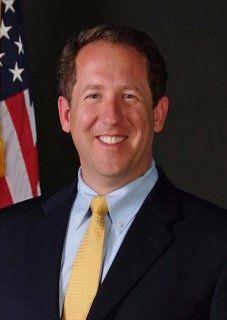 Smith, along with Reps. Jeff Fortenberry and Don Bacon, cited issues with immigration, supply chain and worker shortages, and IRS surveillance.
Wrapped into the bill are far-reaching changes in taxation, health care, energy, climate change, family services, education and housing.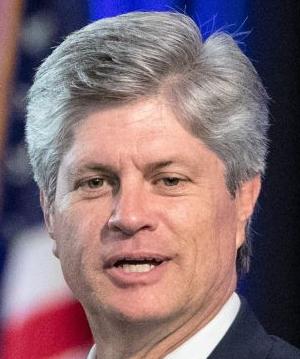 In a statement, Fortenberry said that "Americans are about to have a new form of governance, concentrated in D.C."
Bacon also opposed the measure, saying in his floor remarks: "Our nation does not desire to be a giant welfare state with 'cradle to grave' government oversight controlling our lives."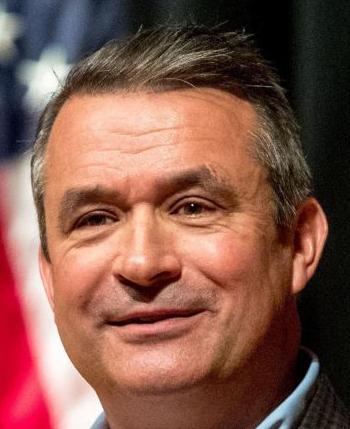 The measure now will move to the Senate, where cost-cutting demands by Sen. Joe Manchin, D-W.Va., and that chamber's strict rules seem certain to force significant changes. That will prompt fresh disputes between party centrists and progressives that will likely take weeks to resolve.
Sen. Ben Sasse, R-Neb., weighed in on the bill with a statement on Friday. His statement included complaints about climate change studies and electric bicycles.
"This is what happens when Bernie Sanders turns Willie Nelson's letter to Santa into legislation. This 2,000-page bill is chock-full of hippie crap and senators know it," Sasse's statement said.
The 2,100-page bill's initiatives include bolstering child care assistance, creating free preschool, curbing seniors' prescription drug costs and increasing efforts to slow climate change. Also included are tax credits to spur clean energy development, bolstered child care assistance and extended tax breaks for millions of families with children, lower-earning workers and people buying private health insurance.
Most of it would be paid for by tax increases on the wealthy, big corporations and companies doing business abroad.
The measure would provide $109 billion to create free preschool for 3- and 4-year-olds. There are large sums for home health care for seniors, new Medicare coverage for hearing and a new requirement for four weeks of paid family leave. The family leave program, however, was expected to be removed in the Senate, where it has been opposed by Manchin.
There is also language to let the government issue work permits to millions of immigrants that would let them stay in the U.S. temporarily, and to save $297 billion by letting the government curb prescription drug costs. The fate of both those provisions is uncertain in the Senate, where the chamber's nonpartisan parliamentarian enforces rules that limit provisions allowed in budget bills.
In one major but expected difference with the White House, the Congressional Budget Office estimated that the bill's $80 billion to increase IRS tax enforcement would let it collect $207 billion in new revenue over the coming decade. That meant net savings of $127 billion, well below the White House's more optimistic $400 billion estimate.
In a scorekeeping quirk, the CBO officially estimated that the overall legislation would drive up federal deficits by $367 billion over the coming decade. Agency guidelines require it to ignore IRS savings when measuring a bill's deficit impact, but it acknowledged that the IRS savings would lessen the deficit increase to $160 billion.
The bill shows Democrats' desire to achieve their goals while controlling the White House and Congress, a dominance that could end after next year's midterm elections.
Biden hailed the vote as "another giant step forward" for the country.
Nebraska House members' uniform opposition to the "Build Back Better" plan was in contrast to their votes earlier this month on a $1 trillion infrastructure package.
The congressional delegation was split in both chambers. In the House, Bacon voted in favor, while Fortenberry and Smith voted against it.
When the Senate approved the bill, Sen. Deb Fischer voted in favor, while Sasse voted against it.
This report includes material from the Associated Press.
---