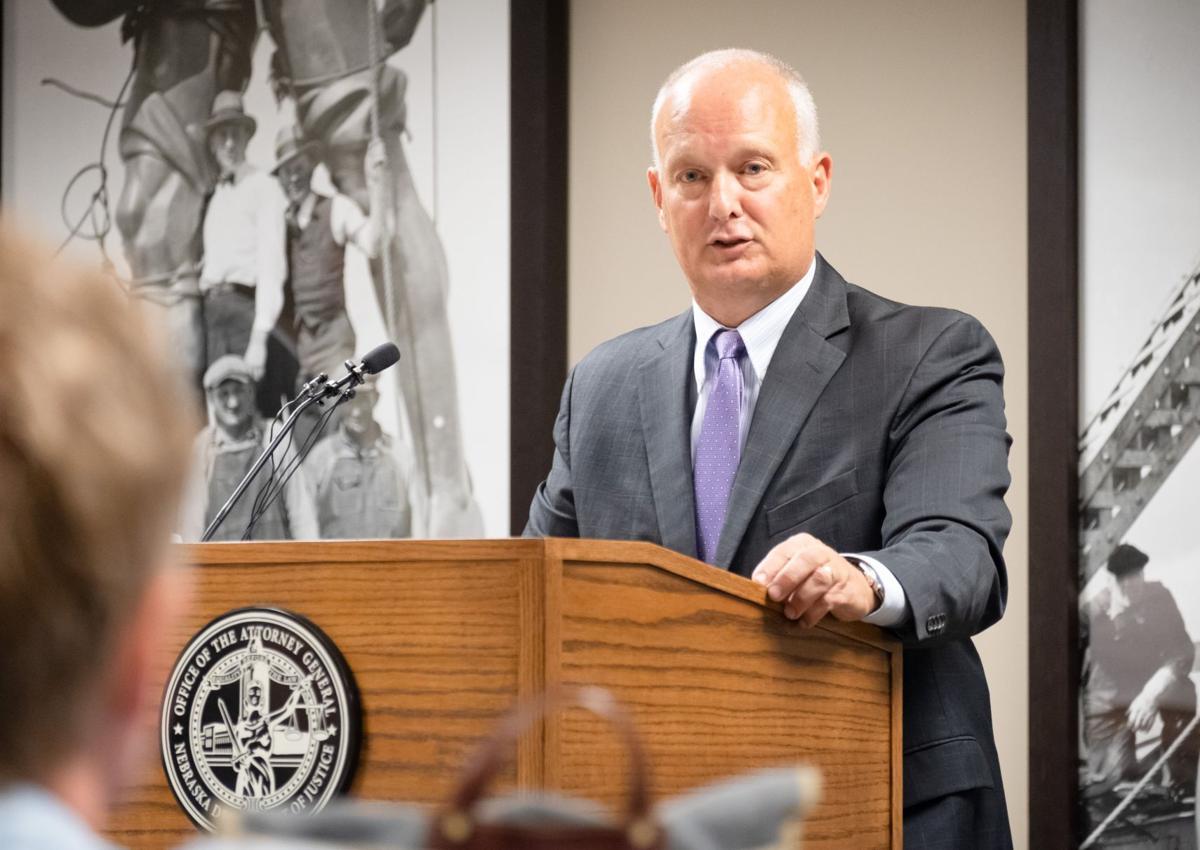 Three Nebraska attorneys on Monday questioned whether the state's attorney general has the authority to order the Big Ten to give him extensive documentation on how it decided to postpone the fall football season.
Peterson asked Warren and the Big Ten to turn over to him a wide range of documentation on the unpopular football decision, which has led to widespread criticism of the conference and a lawsuit filed against it by some Husker football players.
But Jeff Kirkpatrick, former city attorney for Lincoln, said the Big Ten "seemed to me to be an odd nonprofit for the attorney general of Nebraska to pick on all of a sudden. ... from the standpoint of not having jurisdiction."
Illinois, where the Big Ten is based, would be in a better position to pursue the matter, Kirkpatrick said. He said he agreed with Peterson that "transparency's a good thing," but "whether or not he has a legal right (to the information), I don't know if he does."
Kirkpatrick said Peterson "certainly has a right to ask" for that information. "I was puzzled by it just because I don't see what jurisdiction he has."
Peterson declined to talk about the matter, and the Big Ten didn't return a phone call.
Nebraska law on nonprofits says a "foreign corporation," or out-of-state nonprofit, should obtain a certificate of authority from the secretary of state. Bob Evnen, Nebraska's secretary of state, said Monday that he has no record of the Big Ten ever having registered in Nebraska.
The state law says not having registered can lead to a fine of $500 a day and $10,000 a year. But attorneys not involved in the matter said that provision generally wouldn't require the entity to turn over extensive documentation, minutes, opinions, reports and statements on how it reached the decision to postpone the football season.
"I think a fair question would be, if registration as a foreign corporation is concerning, why now if this has been an ongoing issue?" said David Weber, a Creighton University law professor. Weber also wondered if the same is being demanded of the NCAA or other sports conferences with Nebraska schools competing in them.
The University of Nebraska-Lincoln moved out of the Big 12 and into the Big Ten about 10 years ago.
Even if the Big Ten has violated state law by not registering in the state, Weber said, that could result in a fine but would not require the conference to give up documents on internal decision-making.
State law also notes that an out-of-state corporation may do various things in the state without a certificate of authority. Those include settling legal disputes, holding meetings, maintaining bank accounts and numerous other activities.
Jonathan Grob, a tax and corporate attorney in Omaha, said the attorney general's position in requesting documents is legitimate with regard to Nebraska nonprofits and the public interest. But attempting to apply that to an out-of-state corporation, given the breadth of the request, "makes the success uncertain from a legal perspective," Grob said.
Grob said he has seen similar letters in regard to financial improprieties of nonprofits, such as stealing from an organization or spending money inappropriately.
But the Big Ten hasn't been accused of that, he said. He said he would expect the Big Ten to fight back on the jurisdiction issue and on whether the broad request is appropriate.
If the Big Ten is registered as an Illinois-based nonprofit, he said, "I would not be surprised if the Big Ten opposes the ability of the attorney general to do this."
---
Nebraska's first road game against every Big Ten team

Get Election 2020 & Politics updates in your inbox!
Keep up on the latest in national and local politics as Election 2020 comes into focus.