Supporters of an effort that would require Nebraska voters to show photo ID at the polls say it's necessary to ensure elections here "stay free and fair."
Opponents frame it as an unnecessary requirement that would serve as a barrier to the ballot box, especially for people already at the margins of access.
Underlying opponents' argument is that there doesn't seem to be a single documented case of the presumed problem voter ID laws aim to address — Nebraska voters trying to impersonate other voters.
When The World-Herald asked a sponsor of the initiative, an opponent, a historian, a longtime state elections official, and two political scientists at state universities, none of them knew of an example of a Nebraska voter convicted of impersonating another voter.
Nor did they contend that voter fraud of any sort is widespread in Nebraska or the U.S., generally.
"The thing I can say about widespread voter fraud is: Both proponents and opponents of voter ID laws have looked really hard for evidence of widespread voter fraud, and neither side has found it," said University of Nebraska-Lincoln political scientist Kevin Smith.
That's not to say nothing illegal ever happens.
The one example most people point to occurred in 2017, when court records and news reports show that two Dawson County men were accused of voting twice and pleaded no contest. Neal Erickson, who was elections director in Nebraska for two decades and is now legal counsel for the Legislature's Judiciary Committee, recalled a case where someone voted in Kansas then came to Nebraska and voted here, too, and a couple when a man signed a ballot for his wife.
But, in his 20 years, he doesn't recall a case of false impersonation and there was never an indication of any systemic fraud operations.
David Bristow, historian, author and editor of Nebraska History Magazine, offered a few examples of election shenanigans from the state's history. But he, too, wasn't aware of any voter impersonation fraud cases or any major voter fraud in the last century.
"If there was something that big, where an election outcome was in doubt, I'm pretty sure I would've heard about it," he said.
University of Nebraska at Omaha political scientist Gregory Petrow thinks fraud is so rare for a couple reasons: Most people aren't very engaged or invested in politics in the first place. It also risks stiff penalties to cast one vote that isn't at all likely to determine the outcome.
There's a "very, very high penalty if you get caught," he said, "and there's really no benefit."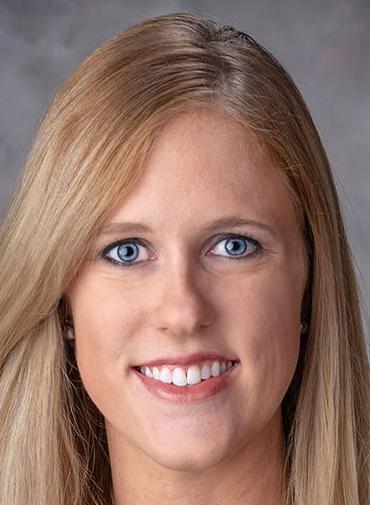 Typically, an argument to pass legislation points to a struggle that would be alleviated, John Cartier with Civic Nebraska said last week. Civic Nebraska is one of the organizations opposed to the initiative. In this case, he said, "there's nothing on hand."
But Sen. Julie Slama of Sterling, one of the voter ID initiative's sponsors, said she doesn't think the lack of evidence is relevant to the effort, framing it as a prevention strategy.
"We are blessed to have great secretaries of state in Nebraska … to ensure that our elections are secure," Slama said. "However, voter ID is a reasonable measure that has been implemented successfully in about three dozen states."
Nebraska Secretary of State Bob Evnen supports requiring photo ID to cast a ballot — the issue was key to his successful statewide election bid in 2018. He uses an analogy of bank vaults: Robberies are rare, but all banks have vaults.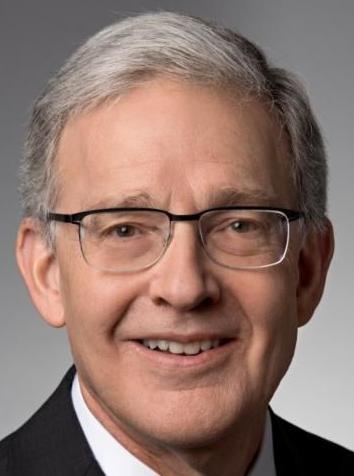 "I think people understand that we live in a real world, and there's a potential for it to exist," Evnen said. "So, when we take steps to reduce the likelihood of this occurrence, it increases confidence."
About 98% of Nebraskans who are eligible to register to vote have a state-issued photo ID, he said, citing a rough estimate from a few years ago. Evnen's office could not provide the percentage by ZIP code. With the petition drive that's underway, he plans to update and refine the estimate.
If that estimate were current, about 25,000 eligible voters wouldn't have IDs, and it's not likely all of them would register. Evnen said he considers that a manageable number of people that the state could address in a cost-effective way.
He said the logistics of implementing voter ID in Nebraska would require studying individuals' "roadblocks" to getting IDs and addressing those issues. If it's cost, he said, he'd support providing a photo ID for voting purposes at no charge.
"I don't think that it would be a drastic change in the administration of elections, I think that it would be an incremental change that would be easily managed and would help deter and minimize election fraud through this avenue," he said.
Citizens for Voter ID started gathering signatures for its petition earlier this month.
If they collect enough signatures and voters approve it in 2022, the proposed constitutional amendment would require qualified voters to present "valid photographic identification" before casting a ballot. The State Legislature would need to sort out the details of its implementation.
State policies vary. According to the national group, half of the 36 asked for a photo ID as of July. Of states that ask for a photo ID, several allow at least some voters without their IDs to still cast ballots — for example, by signing affidavits. In other states, those voters have to take steps after Election Day.
Officials and advocates for and against voter ID requirements largely tend to fall along party lines, with Republicans for and Democrats against — though polls have found a majority of Americans support voter ID.
The partisan divide mirrors a recent wave of voting laws. A recent NPR analysis found that states have moved in opposite directions this year, mostly along party lines, with Republican-led states passing laws that tighten access to voting and Democratic states passing laws to ease it.
Studying voter ID laws' effects, though, is a "moving target," Petrow said, with state policies differing and rolling out in more places over time.
On the whole, studies so far have been inconclusive, he said. Most fail to find that voter ID affects turnout or turnout of subgroups such as racial minorities, he said, but some do. A few studies that looked at the impact on fraud didn't find an effect there, either — maybe because there's so little to find in the first place, he said.
Smith, who chairs UNL's political science department, comes to a similar conclusion: Research on laws that have passed constitutional muster doesn't consistently say voter ID laws suppress turnout or that they benefit one party over another, in terms of election outcomes.
However, Smith said it's worth seriously debating whether it has an impact at the individual level, by preventing citizens who have a right to cast a ballot from doing so. It's also relevant which individuals are most impacted. People who are less likely to have a government-issued ID tend to be those on the low socioeconomic end of the spectrum, he said, disproportionately minorities and the elderly.
"Anecdotally, we know these laws can make it harder for at least some people to vote," Smith said.
---