Two prosecutors, a child support judge and a public defender are in the running to become Douglas County's next two district judges, after a judicial nominating commission this week forwarded their names to Nebraska Gov. Pete Ricketts.
It was who didn't make the cut that had courthouse regulars murmuring: The nominating commission of four attorneys and four laypeople did not forward the names of State Sen. Justin Wayne, an attorney since 2005, and current Douglas County Court Judge Grant Forsberg, who was seeking a promotion to district court.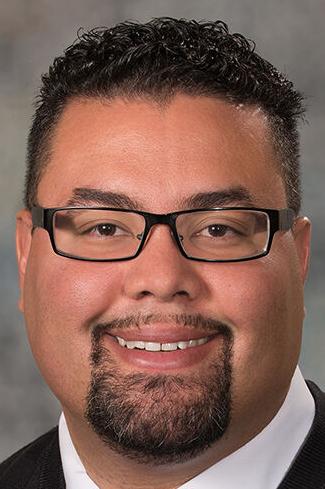 Such a snub isn't necessarily unusual for attorneys like Wayne, who acknowledged earlier this month that it can be difficult for an attorney to get a judicial appointment on his first try. But it is unusual for Forsberg, a judge who has at least twice made the same cut. Appointed to the bench in 2019, Forsberg has been advanced by the commission and interviewed with Ricketts multiple times.
That he and Wayne didn't get out of committee this time had attorneys scratching their heads.
Some, even past members of nominating commissions, have contended that anyone who is qualified should be forwarded to the governor for consideration. Both Wayne and Forsberg meet requirements, laid out in state law, to become a judge.
But on the other side, national judicial appointment experts have bristled at past selection processes in Nebraska — such as the time in 2002 that a nominating commission forwarded 18 names to then-Gov. Mike Johanns for one judgeship.
Nebraska's judicial rolls include judges who were rejected by the commission at least once. Douglas County District Judge James Gleason, who recently retired, applied seven times before getting a judgeship in 2002. The time before he was named a judge, he didn't get out of committee.
Clouding the nomination process is the invocation that nominating commission members not reveal their discussions of the candidates, nor their votes.
"It's like jury deliberations — you don't really know why they forward some and not others," said one Omaha attorney, who didn't want to be named because they have applied for judgeships before and might again.
Before the commission's private vote, each candidate goes through a public interview process, which is presided over by a Nebraska Supreme Court judge. Members of the public can speak on behalf of, or against, candidates. Commission members review qualifications, and can ask questions about each attorney's: knowledge of the law, experience in the legal system, intellect, capacity for fairness, probity (integrity in making decisions), temperament and industry (work ethic and efficiency).
Such an interview process of the six candidates took place this week — and those gathered said it was relatively uneventful.
A commission member, a police officer, asked Forsberg about his decision in the Yale Park apartments case. Forsberg found landlord Kay Anderson guilty of just four of 89 counts over squalid living conditions at the complex, which primarily housed immigrants from Myanmar, Burma and Thailand. Forsberg said he couldn't comment because Anderson is appealing; a judicial code of conduct prohibits judges from talking about active cases.
Forsberg not only has interviewed with Ricketts for judgeships before; he and the governor are reportedly friends.
Wayne made news because he was believed to be the first sitting state senator to apply for a judgeship. That move concerned some political observers: If Ricketts appointed Wayne to the bench, the Republican governor could then appoint Wayne's replacement to represent north-central Omaha in the Legislature.
At the time of his application, Wayne, a Democrat, said that he has dreamed of becoming a judge and that potential political fallout shouldn't play a part in the process.
Wayne, who was elected to a second term in the Legislature in 2020, has said he wouldn't rule out applying for future judgeships. Reached Friday, he said: "I thank the committee for the process, and I look forward to continuing to serve the community in the Legislature."
Other observers were surprised that only four names were forwarded for the two positions, noting that the commission typically forwards at least three people to be interviewed for each judicial opening.
Seven attorneys applied for the two openings, which were caused by the retirements of Judges Thomas Otepka and Greg Schatz. One of the seven applicants, Omaha attorney Tony Liakos, 41, unexpectedly died last weekend.
The four who will interview with Ricketts are longtime Douglas County prosecutors Katie Benson and Molly Keane; Assistant Douglas County Public Defender Korey Taylor and former Public Defender LeAnne Srb, who now serves as a judge, or referee, in child support cases.
---