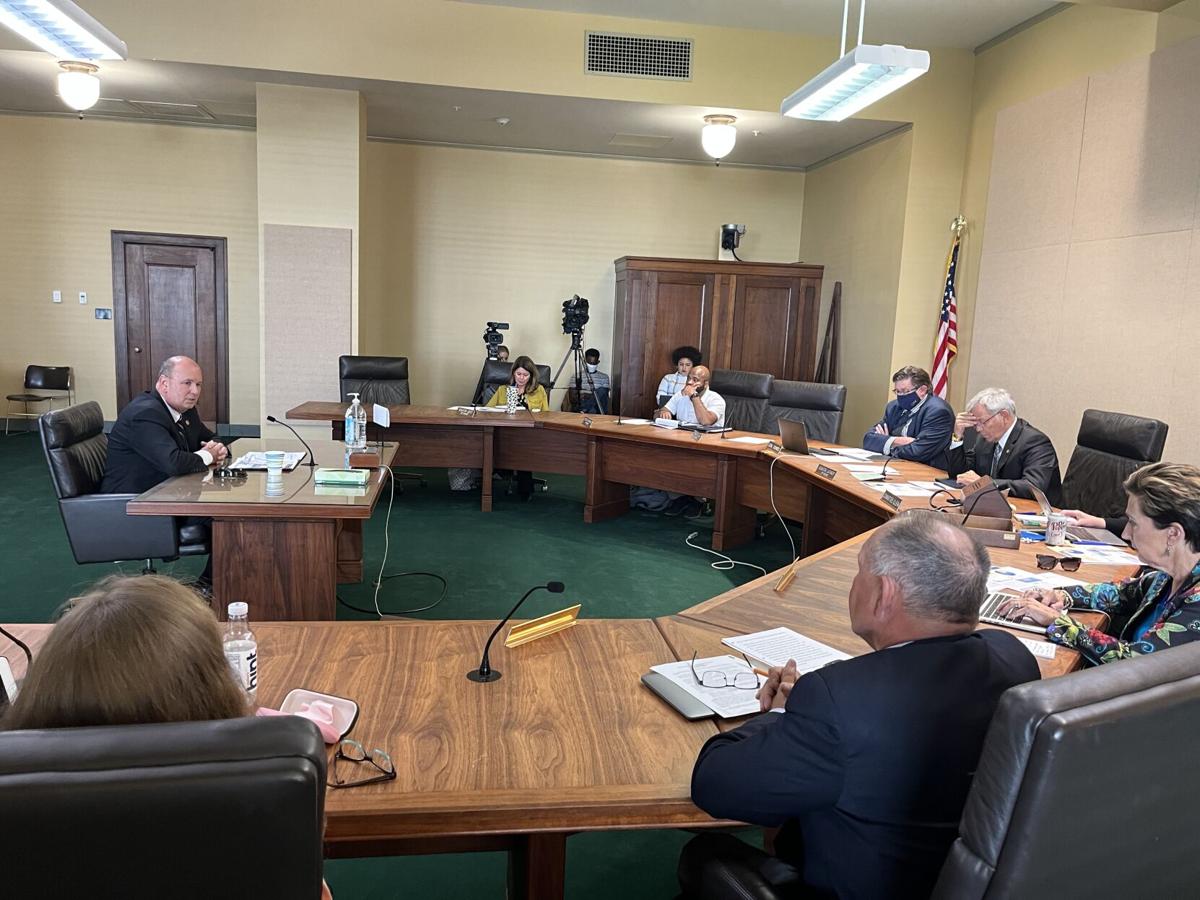 Nebraska's top Corrections official on Wednesday spoke publicly about the worsening staffing shortage at state prisons for the first time since workers detailed its harrowing impacts on daily operations, safety and inmates' well-being last month.
Scott Frakes, director of the Nebraska Department of Correctional Services, acknowledged the crisis, highlighted progress in union negotiations and answered a litany of questions from lawmakers on the Legislature's Judiciary Committee.
Despite challenges, "I'm confident both short- and long-term solutions will be identified and will put NDCS on a sustainable path forward," he said.
Sen. Anna Wishart of Lincoln proposed the study that led to Wednesday's hearing. She's on the Appropriations Committee, and said her goal was to understand what it will cost to adequately staff existing facilities. That's needed, she believes, before considering additional facilities.
A project already underway will add a 384-bed high-security unit and 32-bed mental health unit at the combined Lincoln facility and is expected to be complete in June 2022, according to Corrections spokesperson Laura Strimple.
If the staffing crisis does not improve enough by next summer, Corrections will close existing living units and shift to the new space at the combined Lincoln facility, Frakes said.
Staffing has been a problem since before his tenure, Frakes said, but has been especially difficult for the past few months.
He pointed to the same labor shortage faced in other industries. The state's Inspector General for the corrections system previously said the economy has had an impact, but that the stage was set for the current crisis because of a lack of sufficient action over several years.
High turnover and a decrease in applicants have led to more than 625 staff vacancies, Frakes said. There are about 430 vacancies in protective services — security and custody staff — out of 1,300 total positions, according to Frakes. So about a third of those positions are unfilled.
The three largest prison complexes in the state are under staffing emergencies, prompting moves to two 12-hour shifts a day from three eight-hour shifts so that security posts can be filled with fewer employees. The Tecumseh prison and penitentiary in Lincoln have been under emergencies — originally pitched as temporary — for about two years. Staffing emergencies for the combined Lincoln Correctional Center and Diagnostic and Evaluation Center were announced this summer.
More recently, the situation has escalated at the combined Lincoln facility and Tecumseh prison. In September, NDCS announced that the Lincoln facility would shift to consolidating activities to four 12-hour days — Monday through Thursday. Friday through Sunday, inmates are rarely out of their cells with no programming or visitation.
"We are operating now in a situation where the safety of those individuals who are incarcerated and the individuals who work there is less than it should be — there is more of a risk to safety for all of those individuals," said State Sen. Wendy DeBoer of Bennington, after talking through the details of the crisis' impact on an already vulnerable inmate population.
Frakes called that a "fair statement."
There's no single solution, Frakes said. Along with compensation, he mentioned recruitment and advertising efforts.
Last week, the state reached a tentative agreement slated to provide significant pay increases to some corrections employees. The tentative deal is with the Nebraska Association of Public Employees, which represents about 600 non-custody corrections employees, such as nurses and food service workers. That represents "progress on one important piece of the puzzle," Frakes said.
Negotiations are continuing with the Fraternal Order of Police Lodge 88, which represents state corrections security staff. The union is reviewing an offer that includes a 25% to 35% increase in compensation for represented protective services staff, he said.
However, union President Mike Chipman said that offer includes stipulations it can't accept, such as tying the increase to retention rates.
Sen. Patty Pansing Brooks of Lincoln on Wednesday raised a concern she has voiced previously: That the administration intends to let the prisons fail so private entities run them instead. Frakes said he does not support the operation of prisons as private entities.
"I have no interest whatsoever and won't support and won't be a part of having prisons run by private entities," he said.
Sen. Steve Lathrop of Omaha, who chairs the Judiciary Committee, cited an email from former State Ombudsman Marshall Lux, who suggested that the prison staffing crisis will likely worsen — in part, he said the issue is rooted in job environment, working conditions and job-applicants' expectations rather than simply pay, though he believes the staff do deserve more money.
Lux also advised that it would be "irresponsible for policy-makers to make a commitment to spend a quarter of a billion taxpayer dollars to build the Department a new maximum security prison that it cannot staff."
Lathrop echoed some of Lux's written input during the hearing.
"Even when we raise the pay, I'm not sure we're gonna solve the problem," Lathrop said. "And if we don't solve the problem, we won't have the staff to staff more facilities or more beds. And that's the thing that has me very concerned as we're going into the next session."
---
Nebraska's 10 state prisons from least to most crowded
10. Nebraska Correctional Youth Facility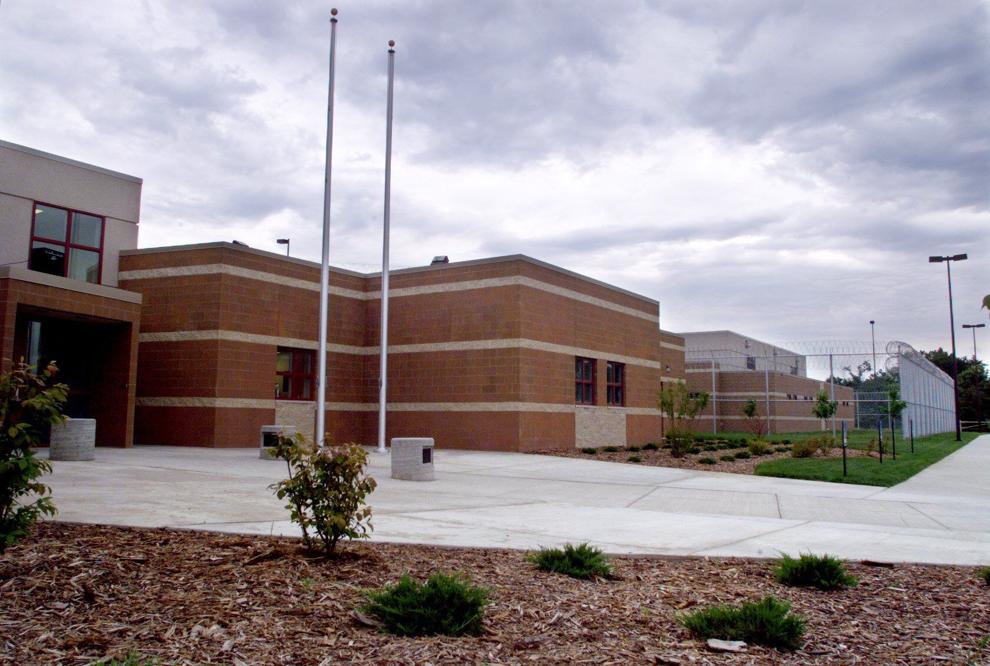 9. Nebraska Correctional Center for Women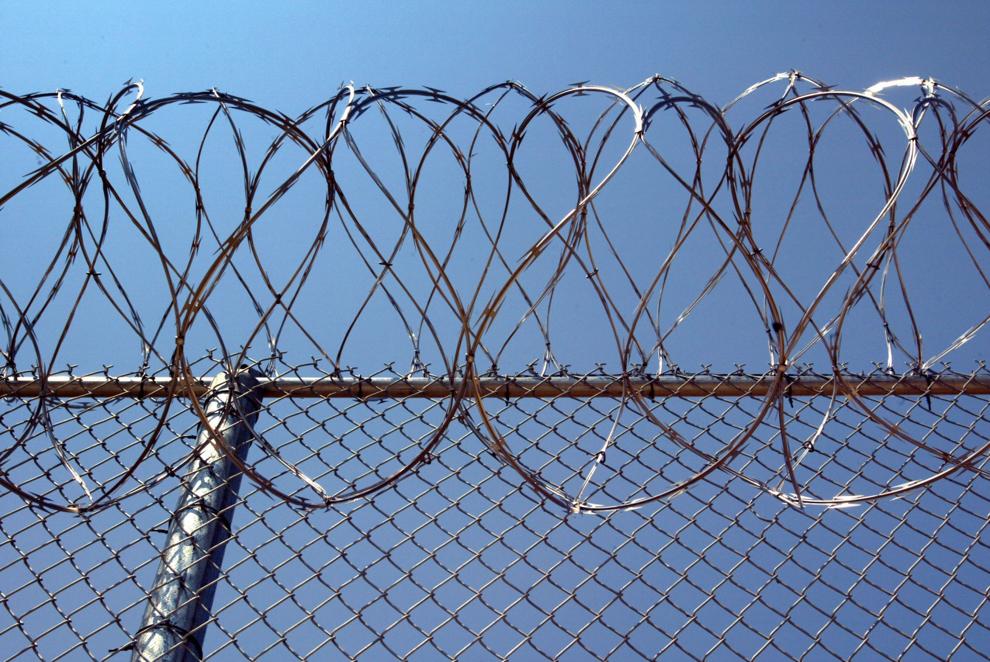 8. Tecumseh State Correctional Institution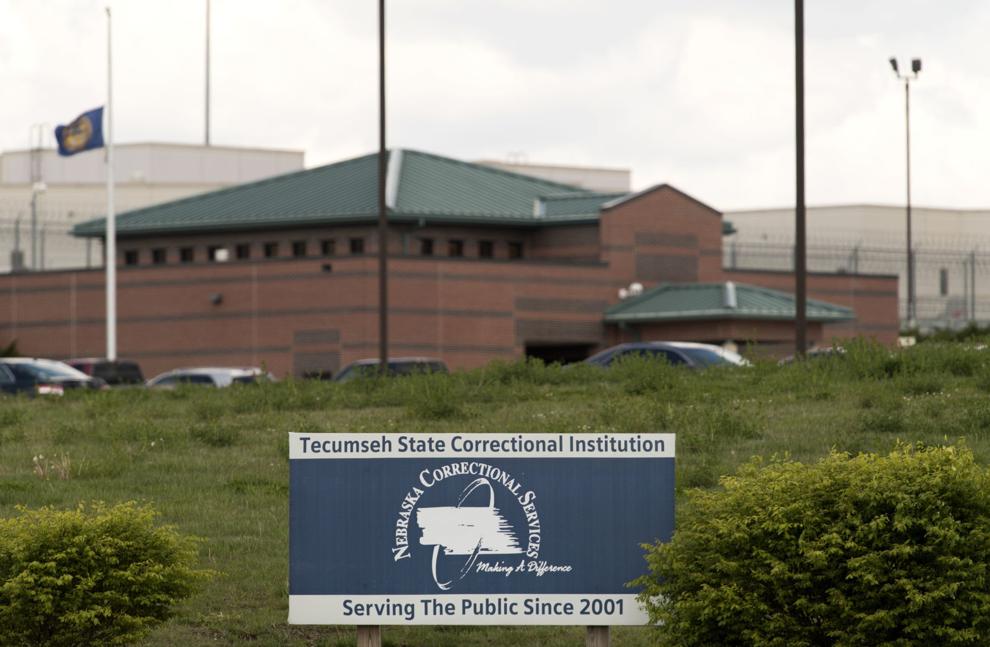 7. Community Corrections Center-Lincoln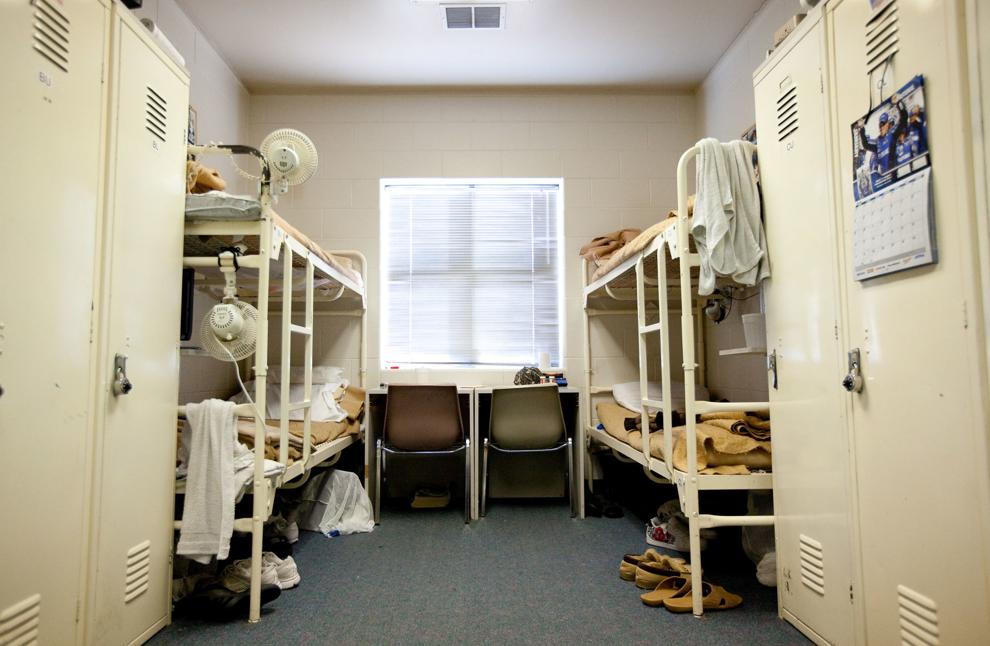 6. Nebraska State Penitentiary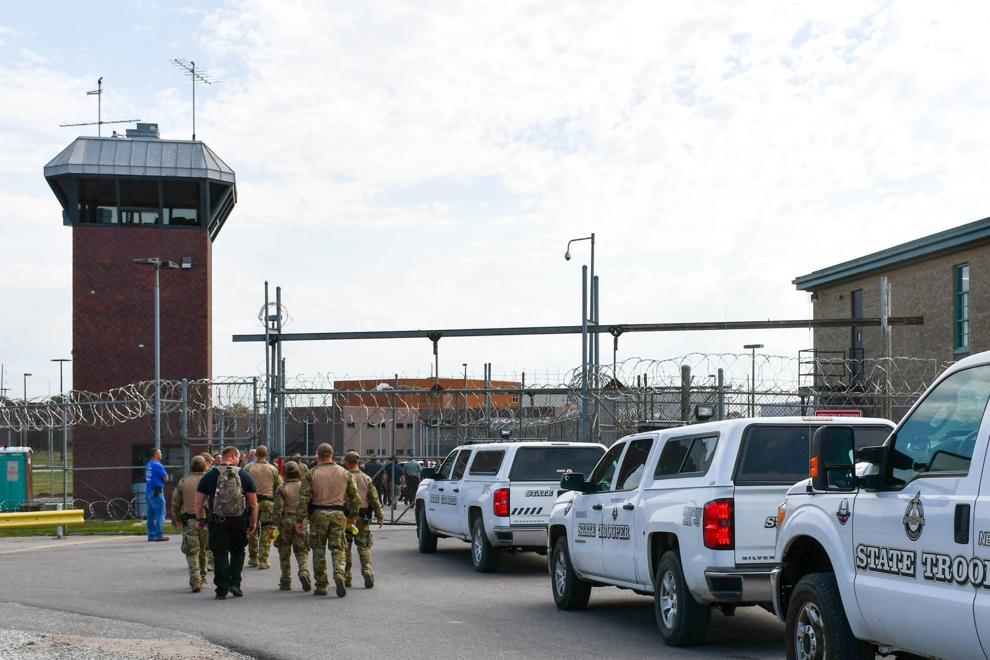 5. Lincoln Correctional Center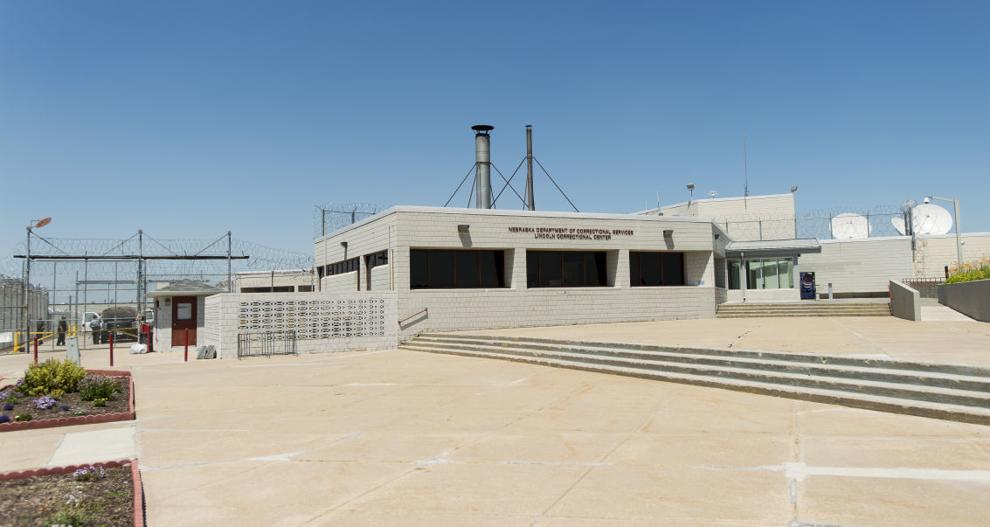 4. Work Ethic Camp
3. Community Corrections Center-Omaha
2. Omaha Correctional Center
1. Diagnostic and Evaluation Center