LINCOLN — A panel of state legislators was given several options Thursday to reduce what was described as an "outdated" and overburdensome tax, the state's inheritance tax.
Nebraska is one of only six states that still levies a tax on inherited property and financial assets, a tax first levied in 1901. State Sen. Robert Clements of Elmwood said that recent large increases in property values, especially on farmland, have created an unfair windfall of revenue for the state's counties, which collect the inheritance tax.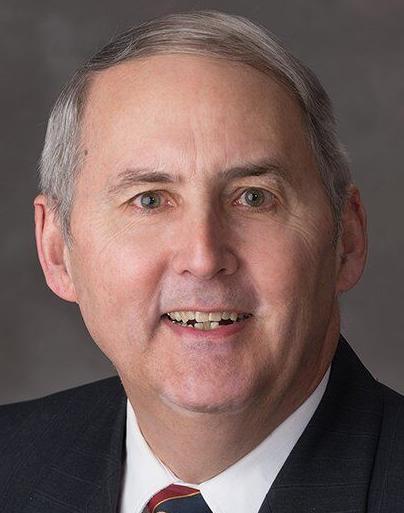 His Legislative Bill 310 would not eliminate the tax — something former Gov. Dave Heineman sought unsuccessfully eight years ago — but would reduce the tax rates and increase exempted amounts. Clements said the bill would gradually reduce the inheritance tax to about half its current level, making Nebraska more attractive taxwise.
"We're an outlier," Clements said.
As in the past, a parade of county officials came to oppose any change in the inheritance tax. They said that counties use it to reduce property taxes, finance special projects or respond to emergencies likes floods. If it was reduced, they said, counties' only option would be to increase property taxes, which is the top target for complaints, not the inheritance tax.
"I've found county board members to be as conservative as anybody, and they don't want to raise taxes," said Larry Dix, the former executive director of the Nebraska Association of County Officials.
Some county officials also said that with proper estate planning, the inheritance tax can be avoided entirely.
While the inheritance tax paid varies widely each year, it has averaged about $65 million statewide in recent years, including about $12.7 million a year in Douglas County and about $5 million a year in Lancaster County.
Right now, siblings of the deceased pay a 1% tax, with the first $40,000 in inheritance exempted from taxation. Nieces and nephews who inherit pay a higher rate, 13%, and get only a $15,000 exemption, while nonrelatives pay an 18% tax and get a $10,000 exemption. Under LB 310, the rates would be lowered, by 2024, to .5% for siblings, who would get a $160,000 exemption. The rate for nonrelatives would fall to 9%, and they would get a $45,000 exemption.
Members of the Legislature's Revenue Committee asked several questions about whether current tax rates were too high and the exemption amount too low.
"They're kind of in a time warp," said State Sen. Lou Ann Linehan, who chairs the committee, about the exemption amounts.
There were also suggestions that inheritance taxes be paid through a county treasurer, rather than the county courts, as is done now, to avoid legal expenses for grieving families. The Omaha-based Platte Institute, which said that Clements' bill would help "modernize" state taxes, also suggested exempting the tax altogether if a minor child was the beneficiary.
Former State Sen. Lavon Heidemann, a farmer and now a member of the Pawnee County Board, said his family didn't mind paying the inheritance tax because they had realized a substantial gift of new land. He added that last year, the Legislature successfully passed a property tax relief bill and that LB 310 would reduce that relief.
"Don't go backwards," Heidemann said.
---
Meet the Nebraska state senators