LINCOLN — A Republican-crafted plan for revamping Nebraska's congressional districts has come under attack from an unexpected quarter.
Former Nebraska Gov. Dave Heineman tweeted his opposition Thursday to the plan offered up by State Sen. Lou Ann Linehan of Elkhorn, the Republican who chairs the Legislature's Redistricting Committee.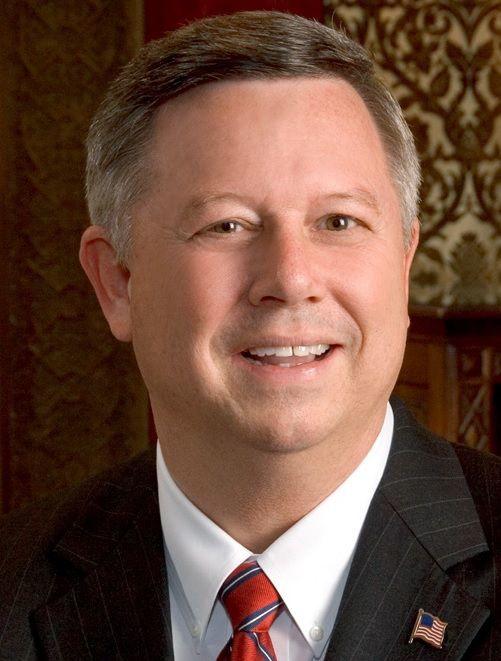 He took issue with the plan because it would move Saunders County from its historic home in the 1st Congressional District and make it part of the Omaha-dominated 2nd District.
"Saunders County doesn't belong in #NE02," he said. "I grew up in Wahoo, and Saunders Co. residents want to stay in #NE01."
Heineman also called for the three announced GOP gubernatorial candidates — University of Nebraska Regent Jim Pillen, Falls City agribusinessman Charles Herbster and Sen. Brett Lindstrom of Omaha — to oppose the plan as well.
Heineman, who served 10 years as governor before Gov. Pete Ricketts, is considering a run for his former office. Ricketts is term limited and cannot seek reelection.
Lindstrom said he's not going to support the proposal as is, or anything at this point. He said the special legislative session on redistricting hasn't even started, and he knows there will be negotiations and more iterations of the map. He said that, if Heineman asks a week or two from now, he'll have a different response.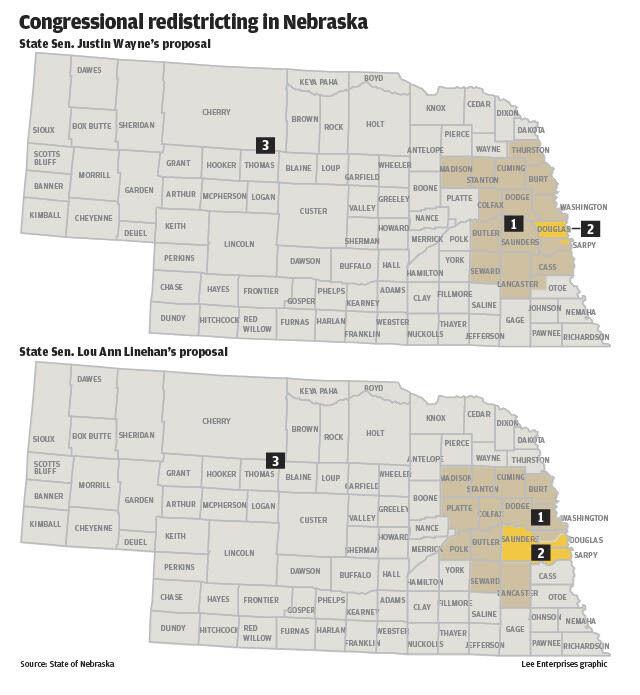 "I just know how the process is going to go," Lindstrom said. "So, for me to comment on something I know is going to change in the near future — I'll just take it one day at a time."
The Linehan plan would slice off the northwest corner of Douglas County and move it out of the 2nd District and into the 1st District. It would put all of Sarpy County into the 2nd District, rather than just part of the county as it is now, and would add Saunders County to the 2nd District.
Linehan commented that, like a lot of Nebraskans, the former governor may not have had a chance to digest the whole plan and understand the reasons for the proposed moves.
"We have to make some changes," she said.
Critics appeared as soon as the plan was unveiled. But most were Democratic Party activists, who said it was an attempt to break up the "blue dot" that gave an Electoral College vote to Democrat Joe Biden in the 2020 presidential election and to Democrat Barack Obama in 2008.
World-Herald Staff Writer Sara Gentzler contributed to this report.
---