In this strange pandemic year when his opponent even came down with COVID-19, one thing didn't change for Rep. Jeff Fortenberry: He was elected to another term in Congress.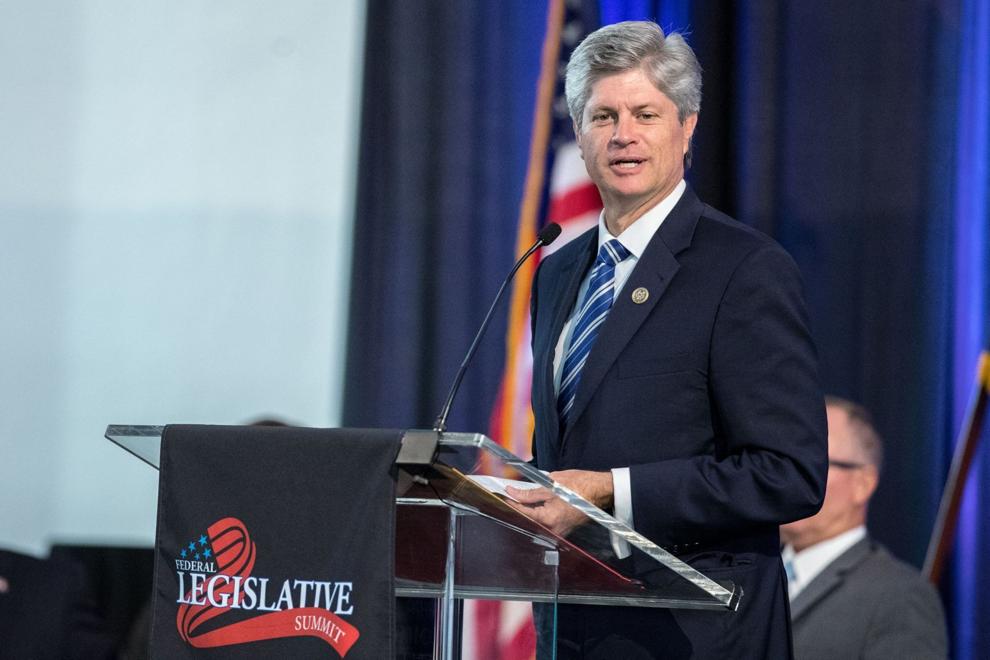 Fortenberry, a Republican first elected in 2004, will continue to represent Nebraska's 1st Congressional District in the U.S. House of Representatives. He defeated Democrat Kate Bolz, a state senator from Lincoln who proved the toughest challenger Fortenberry has faced in more than a decade.
History was not on Bolz's side, as no Democrat has carried the 1st District since 1964 — more than half a century ago. But Bolz, a social worker twice elected to the Legislature, ran an active campaign based on controlling the coronavirus and preserving affordable health care.
The race turned out closer during the night than many had expected, as many results were late coming in. Bolz didn't concede defeat until just before midnight.
But by Wednesday morning, Fortenberry's final margin of victory exceeded 20 percentage points, about the same as his 2018 race against a less formidable challenger.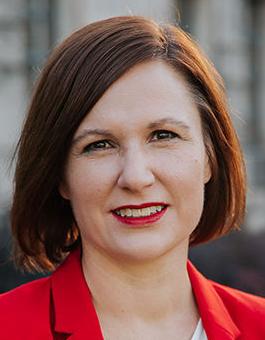 "It's a very strong win, particularly in a divided national environment and against a very capable opponent who ran a strong and spirited race," Fortenberry said.
Bolz had to finish the campaign virtually after she contracted COVID-19 in the final week of the race. She also addressed her supporters virtually late Tuesday, telling them in an online video that she was proud of "the incredible campaign" they'd run. She said it was worth it to fight for the well-being of Nebraskans during the pandemic.
Over his time in office, Fortenberry had faced largely token opposition from a series of underfunded Democratic challengers.
While Bolz was outspent nearly two-to-one by Fortenberry, she raised more than $1 million. That was more than Fortenberry's six previous opponents combined.
She criticized Fortenberry for his past votes to repeal the Affordable Care Act. She also criticized Republicans in Congress for blocking additional coronavirus relief now that many initial relief programs have run their course.
Fortenberry appeared to know he was facing a potentially tough challenge in his bid for a ninth term. He aggressively targeted Bolz in his ads, including for missing votes in the Legislature.
On the stump, Fortenberry emphasized the success of the federal coronavirus relief package and its benefits to the state. He also stressed the seniority he has built up in the House and his ability as a member of the appropriations committee to look out for Nebraska budget priorities.
In the end, he said, the district trusted him to continue to do the job.
"In a pandemic, leadership and experience matter," he said.
The 1st District includes much of eastern Nebraska other than Douglas County and western Sarpy County, with Lincoln as its largest population base.
Bolz narrowly carried both candidates' home county of Lancaster. But Fortenberry bested her in Sarpy County and also ran strongly in the more rural counties of the district, running up big margins.
Also on Tuesday, Republican Adrian Smith of Gering cruised to an easy victory in Nebraska's reliably red 3rd Congressional District, made up of the western two-thirds of the state. In his race for an eighth term, he faced token opposition from Mark Elworth Jr., who does not even live in the district.
---
Nebraska on Election Day 2020