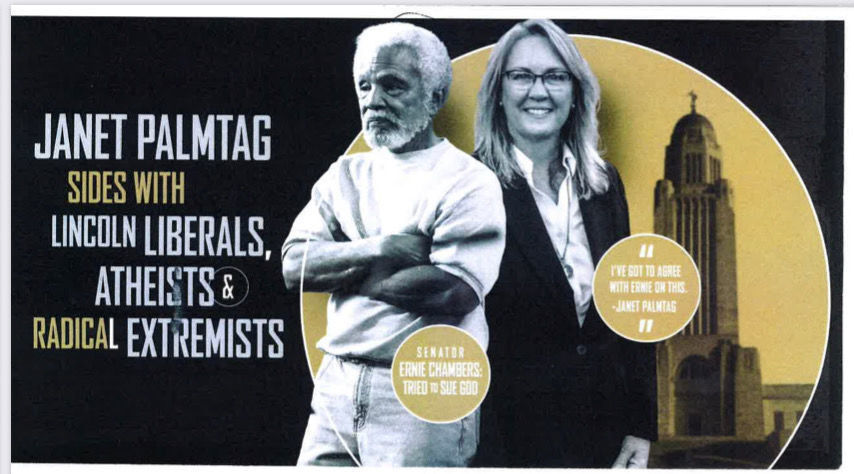 LINCOLN — A legislative race in southeast Nebraska has sparked perhaps the most contentious campaign in the state, between incumbent State Sen. Julie Slama of Peru and challenger Janet Palmtag of Nebraska City.
The race has divided the state Republican Party, with Gov. Pete Ricketts, who appointed Slama to the post 21 months ago, backing his appointee along with former Gov. Kay Orr and the state GOP.
In Palmtag's corner is former Gov. Dave Heineman, U.S. Rep. Jeff Fortenberry, three former state senators, and Chuck Herbster, a Falls City businessman and prominent Republican.
While it's not unusual for Ricketts to put his money and influence behind one candidate in a race pitting two Republicans, the level of acrimony in the race has taken some observers by surprise.
John Hibbing, a political science professor at the University of Nebraska-Lincoln, said that Republicans ought to be able to pick who they want without what he called "grossly misleading" attacks on Palmtag.
"The race is disappointingly and ridiculously nasty," Hibbing said.
Palmtag, a 58-year-old owner of a real estate firm, has a lot of votes to make up. She drew about 4,300 fewer votes than Slama, a 24-year-old who is working to complete law school, in a three-way primary race.
But Palmtag believes she has now gathered some momentum after spending weeks rebutting the allegations contained in a controversial mailer sent out during the primary by the Nebraska Republican Party. The mailer pictured Palmtag alongside State Sen. Ernie Chambers of Omaha and charged that she "sides with Lincoln liberals, atheists and radical extremists."
Palmtag called the mailer "untruthful" and "horrible," and said she is a devoted Catholic, a supporter of gun rights and an opponent of abortion. She said that she was linked with Chambers only because she agreed with him in criticizing a 30% raise given to State Corrections Director Scott Frakes. Palmtag said the raise, to $250,000 a year, was undeserved given the problems within the state prison system.
"We have been working very hard to set the record straight," Palmtag said in an interview.
She said she should be elected because, unlike Slama, she's run a business, knows how to create jobs and has life experiences that someone fresh out of college doesn't.
"Sen. Palmtag will be representing the people of the district, and be an independent voice for those people in the district," she said. "I will not let partisan politics drive my vote."
Slama refused a request for an interview about her race but provided an email that stated that since being appointed in January 2019, she had "gotten the job done for District 1 by successfully fighting for property tax relief, defending Second Amendment rights, and coordinating disaster recovery efforts for the region."
The senator declined to comment when asked about the mailer, saying in an email that she was "not going to help you advertise for my opponent" and would only comment on "relevant issues."
The controversial primary mailer that targeted Palmtag was sent by the Nebraska Republican Party, which had endorsed Slama. The mailer prompted harsh and divisive debate several times during the resumed session of the State Legislature this summer, though Ricketts defended it as appropriate because he felt that Palmtag was not a true conservative.
The battles continue in the race. Just recently, Palmtag accused Slama of missing some important votes in the Legislature, a charge that Slama labeled a "distortion" and a "lie" in a press release.
In the Legislature, Slama listed her support for the property tax relief bill and legislation banning a method of abortion as her greatest accomplishments, along with her advocacy of flood relief funds for her district, which was devastated by Missouri River flooding in 2019.
She lists her current occupation as paralegal and part-time law student, although she is not enrolled in law school this fall.
Marc Pearce, the assistant dean of the Nebraska College of Law, said Slama was granted permission by the faculty for an extra year to complete a two-semester property law class that she began in fall 2018. The senator switched from a full-time to a part-time law student after being appointed to the Legislature.
Pearce said he can recall only one other time when a law student was granted more than a year to finish an incomplete class but said it was not a special permission for the senator. Slama, who remains a student in good standing, said she plans to complete the property class in spring 2021.
On the issues, both candidates said they don't think this year's property tax relief bill went far enough in resolving that long-lingering issue in the state, and both have gone out of their way, in Facebook posts and press releases, to indicate their support for gun rights. Palmtag, though, said there needs to be a review of whether visitors to the State Capitol should be permitted to openly carry firearms, as happened this spring. Slama, meanwhile, didn't directly answer the question but said she supported Second Amendment rights.
Palmtag said the state doesn't have a choice but to build a new prison to address overcrowding, while Slama said the issue needs more study.
On casino gambling, Palmtag said Nebraska is losing valuable revenue to other states, while Slama did not answer a question seeking her opinion.
Concerning medical marijuana, Palmtag said she's heard many constituents say it is beneficial but she would leave it to voters to decide whether it should be legalized; Slama, meanwhile, did not respond to a question about that issue but in 2019 voted against advancing a bill to allow medical cannabis.
Janet Palmtag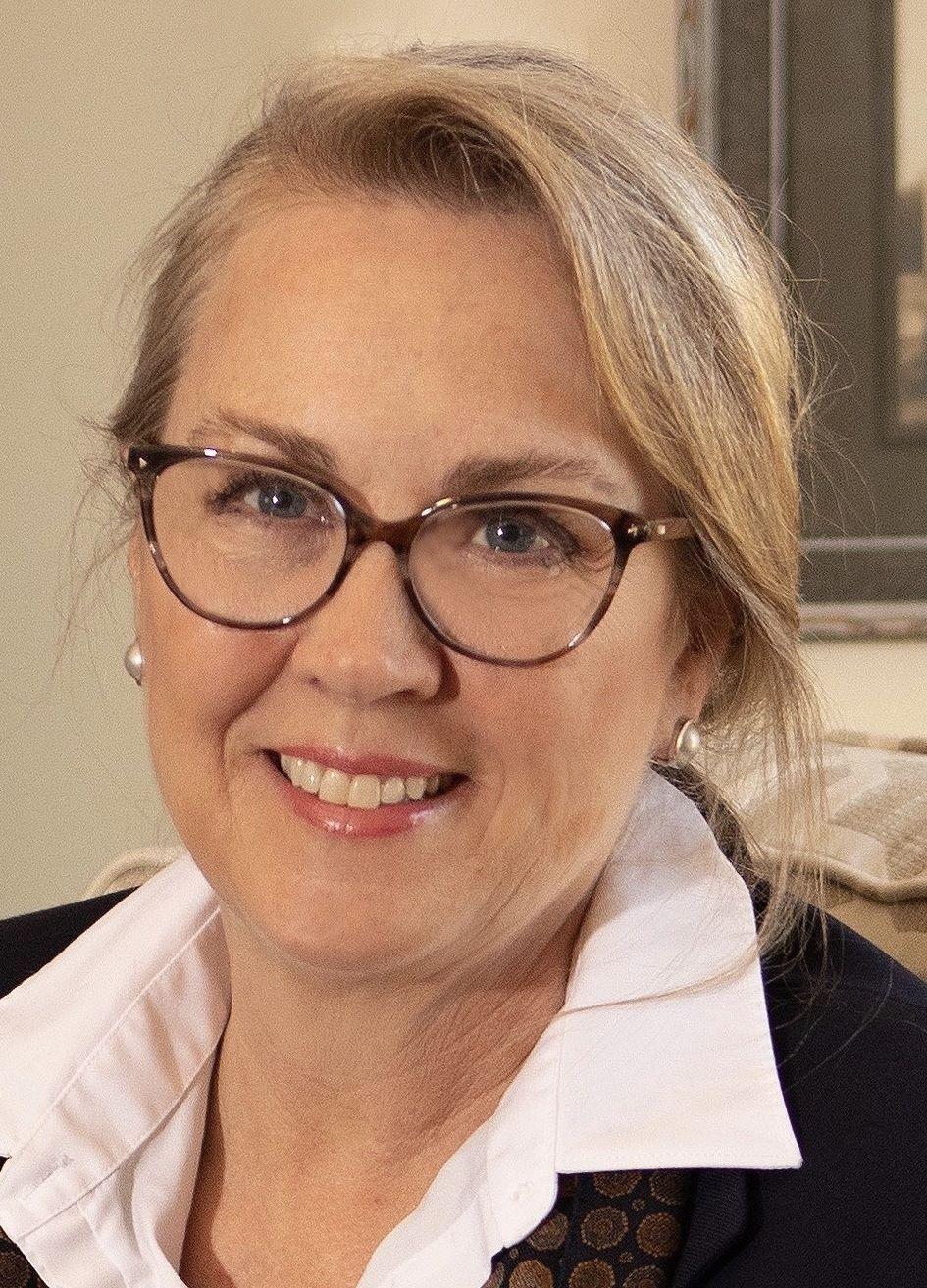 Occupation: Owner, real estate company
Public offices held: Former board member, Nebraska Economic Development Commission; Nebraska Equal Opportunity Commission; University of Nebraska President's Advisory Council; Nebraska City Airport Authority
Education: Graduate, Nebraska City Lourdes Catholic High School; bachelor's degree in business administration from the University of Nebraska-Lincoln
Family: Married, three grown sons
What is your top priority? Operating a successful real estate business for years has given me valuable experience in dealing with property taxes that fund our local governments and are the most stable and simplest taxes to forecast. But they disproportionately impact the very backbone of Nebraska — our farmers, ranchers, and families. Low interest rates, use of 1031 tax exchanges for ag, and extremely low housing inventories can cause increases in market values used to assess property that in turn, increase our property taxes. The LB 1107 income tax credit doesn't even begin to solve our property tax problem. My No. 1 priority is lowering property taxes.
Julie Slama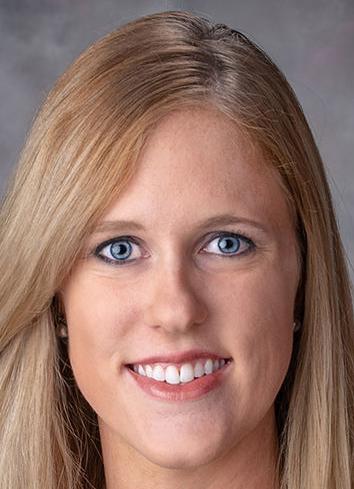 Occupation: Paralegal and law school student
Public offices held: State senator, District 1, 2019 to present
Education: Graduate, Auburn High School; bachelor's degree in political science, Yale University
What is your top priority? My top priority while serving District 1 is to continue supporting policies to grow southeast Nebraska, including property tax relief, rural broadband expansion, and economic development policies to help our region recover from the devastating economic impact of COVID-19 and the floods of 2019. LB 1107 was a great step in the right direction for providing property tax relief, but we need to prioritize structural property tax relief during debate on tax code reform in the 2021 session.