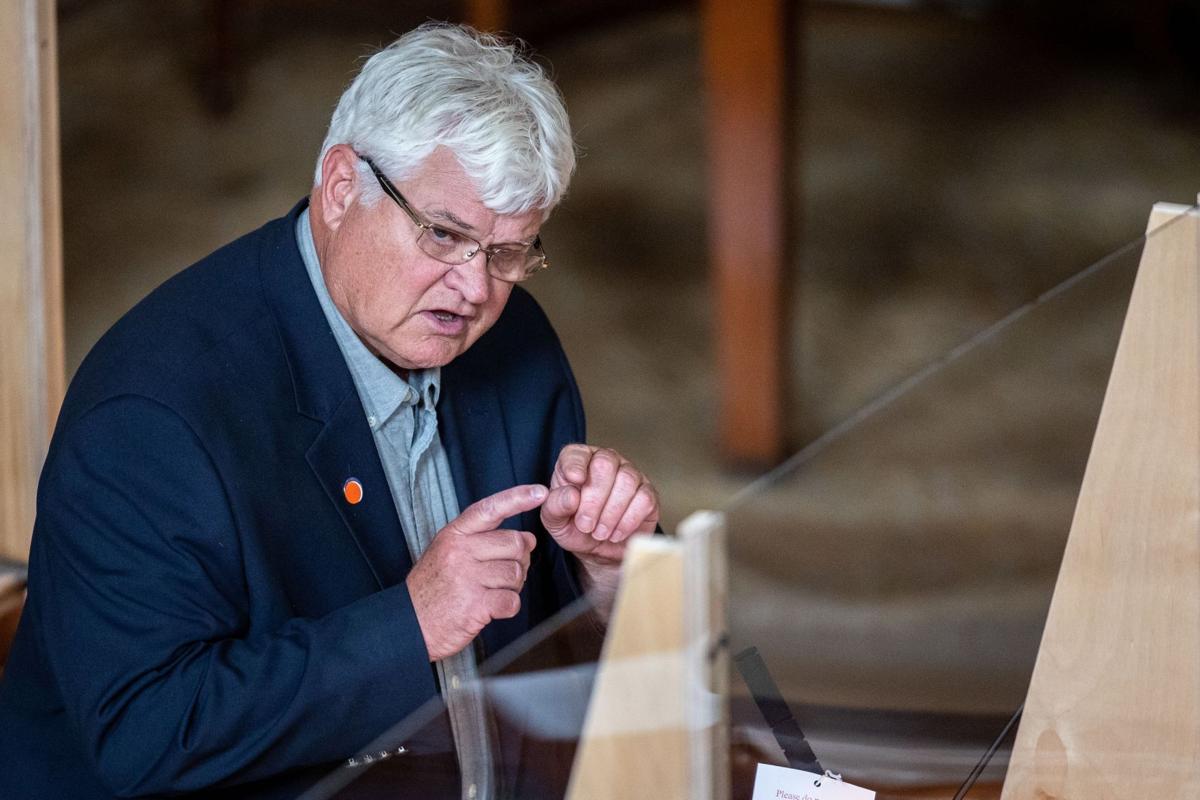 State Sen. Mike Groene of North Platte acknowledged in an email to his colleagues Monday that he has COVID-19.
"As you know, I finally got my wish and contracted the COVID-19 virus," he wrote in the email. "As I suspected it would happen."
In an interview, Groene said that he wanted it over with and that he wanted herd immunity.
The American Medical Association says the country needs about 200 million infected and immunized citizens before the chain of infection can be broken. At this time, there have been more than 10 million confirmed cases in the U.S. and there is no approved vaccine.
With cases surging in Nebraska, Gov. Pete Ricketts on Monday announced new health directives to help slow the spread of the virus.
Groene is one of the state senators who does not wear a mask, at least not during the summer session or at numerous hearings he's attended.
He said he thinks he picked up the virus while attending a Youth Rehabilitation and Treatment Center legislative oversight committee hearing Oct. 23, where contact tracers said he could have been exposed, or an Education Committee hearing Oct. 27.
A Department of Health and Human Services contact tracer told him that the last day he would "possibly" need to quarantine would be Tuesday.
So he said he could have attend this week's legislative meeting but is opting not to.
Groene said his symptoms were "no more than a minor flu" that lasted 10 days. He had night sweats and an afternoon fever of about 100 degrees for three days. The blessing, he said, is that he was able to catch up on needed sleep and is now invigorated as he prepares for the legislative session, which begins in January.
That wasn't the case for Sen. Mike Moser of Columbus, who contracted the virus in May and spent five weeks hospitalized with impaired lungs. Still, Groene said he knows a lot of people who are continuing to go about their lives and who don't live in fear.
"I had it, I got over it and everything's fine," he said. "I have no unique story. This happens 99.9% of the time."
The federal Centers for Disease Control and Prevention estimates that about 81% of cases are mild and that even mild cases can have long-term effects.
Groene's disappointment is that it took four days to get his test results back.