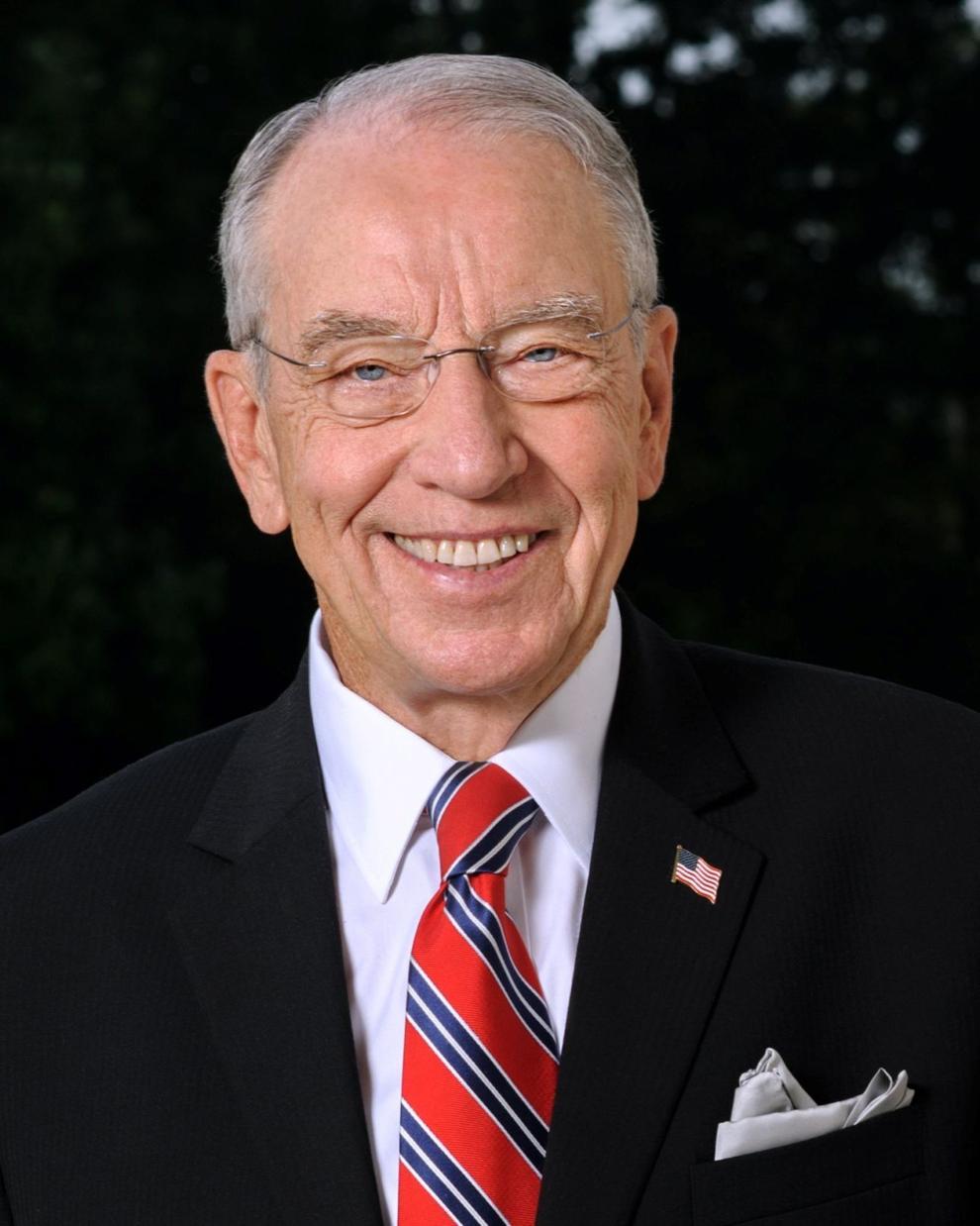 WASHINGTON — Sen. Chuck Grassley has tested positive for the coronavirus.
The 87-year-old Iowa Republican announced his results Tuesday afternoon. It was not immediately clear how he contracted the virus, which has been raging across Iowa and Nebraska.
"This morning, I learned that I had been exposed to the coronavirus," Grassley said in a statement. "I received a COVID-19 test and immediately began to quarantine. While I still feel fine, the test came back positive for the coronavirus."
Grassley said he will work virtually while continuing to follow his doctors' orders and official health guidelines.
"I'll be keeping up on my work for the people of Iowa from home," Grassley said. "I appreciate everyone's well wishes and prayers, and look forward to resuming my normal schedule when I can."
Grassley cast a vote Monday night, a procedural one regarding a judicial nomination. That was his 8,927th consecutive vote — a streak that goes back a record-setting 27 years.
But his quarantine Tuesday put an end to the streak, requiring his first absence for a roll call vote on the Senate floor since 1993. His last absence came when he accompanied then-President Bill Clinton on a visit to flood-ravaged Iowa.
The record for the longest time without missing a vote was previously held by the late Sen. William Proxmire, D-Wis. Grassley broke that record in January 2016.
"I'm disappointed I wasn't able to vote today in the Senate, but the health of others is more important than any record," Grassley said in a statement Tuesday before receiving his test results. "My voting streak reflects how seriously I take my commitment to represent Iowans. Choosing not to potentially expose others to this deadly virus is obviously the right and responsible thing to do."
Grassley's absence might have contributed to Senate Republicans' failure Tuesday to advance Judy Shelton's nomination to the Federal Reserve Board of Governors.
The vote against advancing the nomination was 50-47. Three Senate Republicans joined Democrats in voting against the nomination, although one of them was Majority Leader Mitch McConnell, R-Ky., who will typically cast a no vote in such situations as a procedural maneuver that allows him to bring the matter up for reconsideration later.
Grassley and two other Senate Republicans were absent, including Sen. Rick Scott of Florida, who also was in quarantine after a potential coronavirus exposure. It's not clear whether Shelton's nomination will be able to advance now.
As the most senior Senate Republican, Grassley holds the title of Senate president pro tem, placing him third in the line of presidential succession.
Sen. Roy Blunt, R-Mo., told reporters that Grassley had attended a recent leadership meeting, but it wasn't clear if other senators at that gathering would be quarantining as a result.
Blunt said he was about 12 feet away from Grassley in that meeting and that the Iowa senator has been taking all precautions to protect himself and his colleagues.
Sens. Deb Fischer and Ben Sasse, both Nebraska Republicans, had their own COVID-19 scares after attending an event at the White House that featured a number of people who later tested positive for the virus. Both tested negative.
Grassley did not attend that event.
---
Our best staff images from November 2020