Sen. Machaela Cavanaugh of Omaha said she was taken off-guard, but not surprised, this week when she learned a room for pregnant and nursing mothers at the Nebraska Capitol was being used as an office.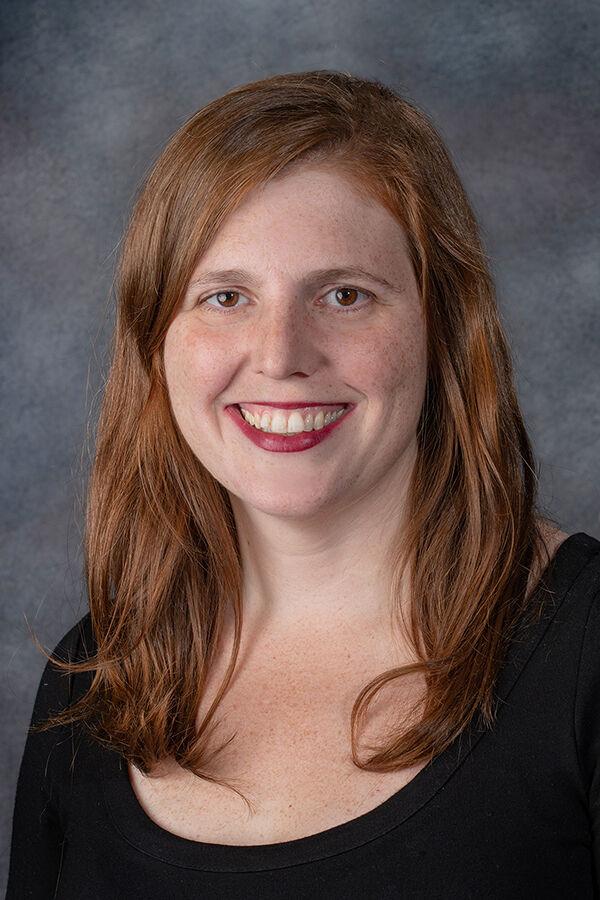 Cavanaugh had previously fought for the creation of the room and secured private funding to renovate it.
"I feel like it's been a disrespectful process from the beginning," she told The World-Herald on Wednesday.
Sen. Dan Hughes of Venango, who made the decision, said it was strictly practical: The room isn't used often, he said, and an ongoing, decade-long Capitol renovation project requires flexibility and shuffling of offices. The move is temporary, he said, and in the meantime there is an alternative.
His reasoning has done little to quell concerns voiced by Cavanaugh and others frustrated by the decision.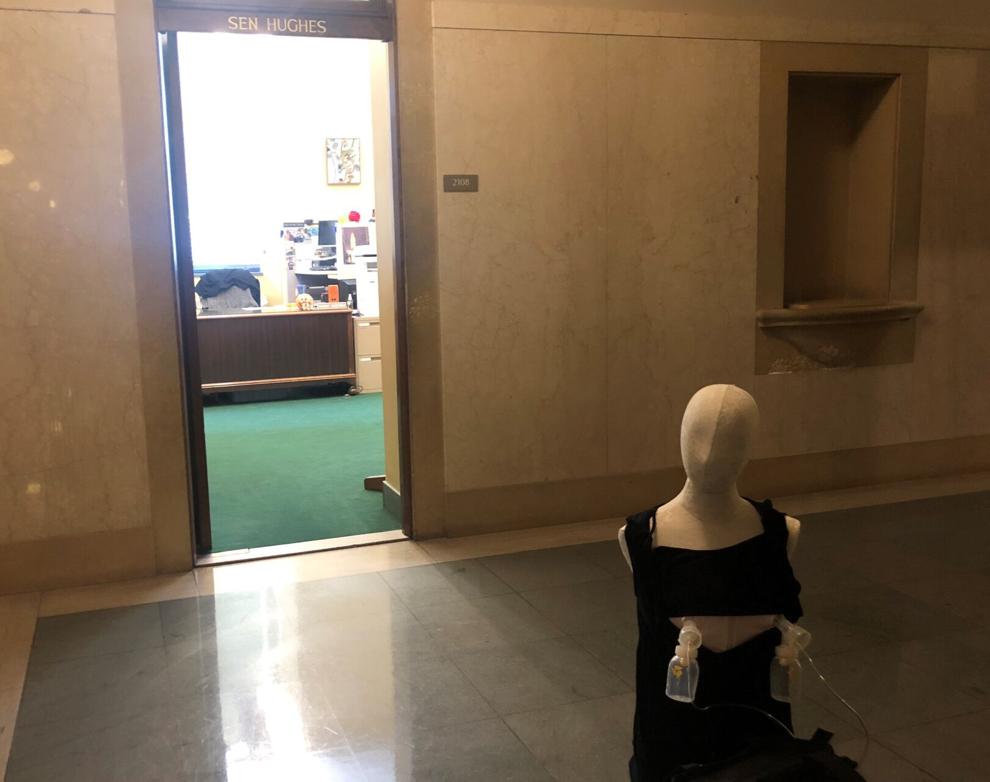 Cavanaugh, who represents District 6 in west-central Omaha, spoke about the issue during floor debate on Wednesday. State lawmakers are currently in Lincoln for a special session on redistricting.
"It is devastating, disappointing, disheartening," Cavanaugh said during debate. "Pro-life state, my butt. If we can't support the working mothers in this building — man — it's like talking out of both sides of your mouth, people."
Sen. Megan Hunt of Omaha also alleged hypocrisy and urged the Legislature to restore the room.
"This is what misogyny is: It's institutional, systemic decision-making on the part of people to exclude women, to exclude people who have these experiences," Hunt said.
When she came to orientation at the Capitol in 2018, Cavanaugh said, she brought her infant son because he didn't take formula and she hadn't been pumping. In January 2019, she became the first woman to breastfeed on the floor of the Legislature. At the time, the only space to express milk in the Capitol was in the corner of a public restroom with a privacy wall, a chair and an outlet.
That year, Cavanaugh introduced a bill, co-sponsored by almost all the women in the Legislature at the time, to create a dedicated space within the Capitol. The bill stalled in the Government, Military and Veterans Affairs Committee.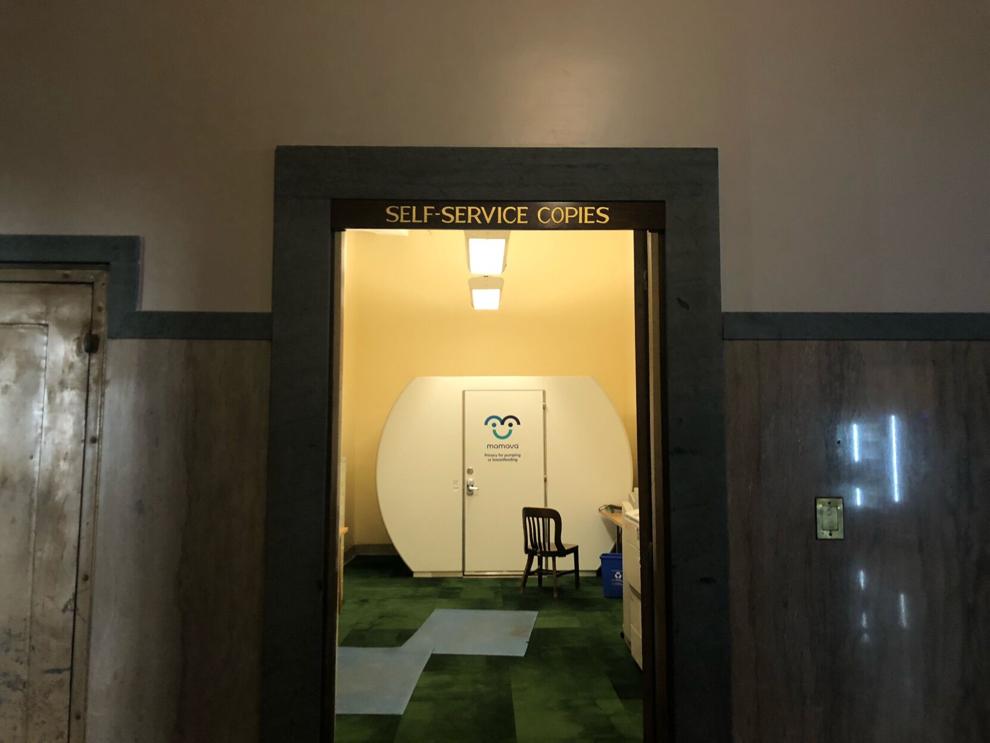 The state installed a "pod" for nursing mothers, nestled in a room with photocopiers on the Capitol's first floor. Cavanaugh said that wouldn't cut it: There is no water source, for one. That requires mothers to use a public restroom's sink, which Cavanaugh said is not hygienic, to clean pump parts.
After meeting with a group of legislators and a representative from the Capitol Commission — all were men, she pointed out — a space was identified. The Legislature didn't offer funding to renovate it, though. So, Cavanaugh secured the money required from a private donor.
The finished space featured four different types of chairs, Cavanaugh said, to accommodate a variety of needs. A sink was installed, and there was a microwave to heat milk and a refrigerator to store it.
The total expense for the office, Hughes said, was $37,000. As of Tuesday, he said, there was an outstanding balance of $7,676.
Cavanaugh said that she wasn't aware of that balance, and that if she sent an invoice to the donor it would be quickly resolved.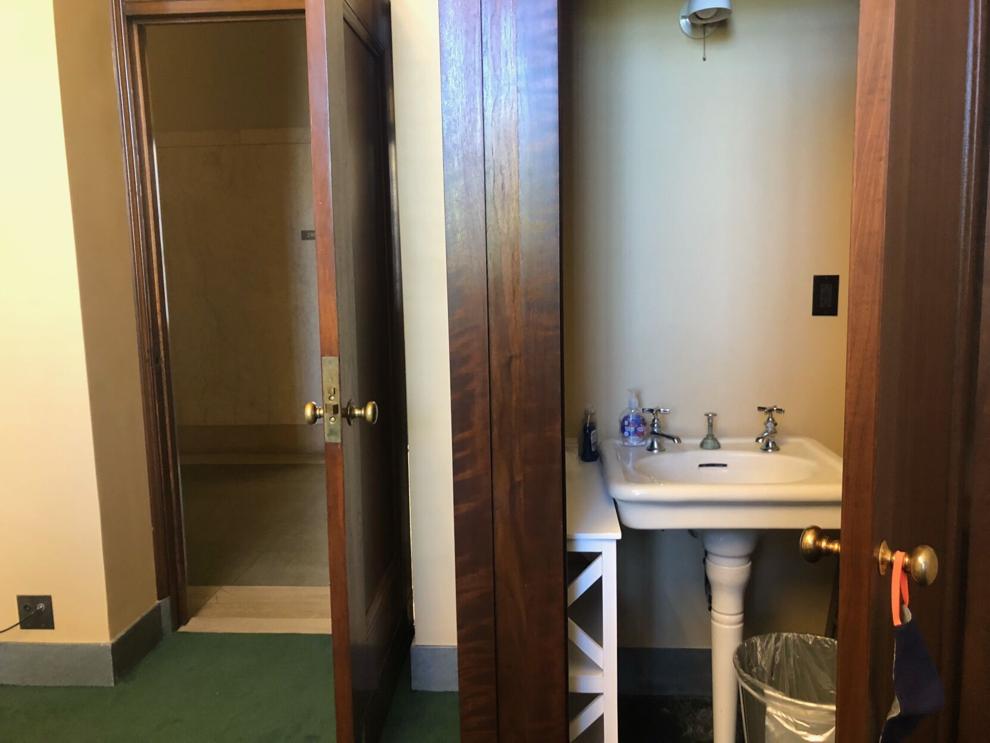 Separately, a decade-long, five-phase HVAC renovation project started in 2016. It requires a portion of the Capitol to close roughly every 18 months to two years. Moving from one phase to the next requires shuffling offices.
The project moved into its third phase over the summer, closing the northwest quadrant of the building. Hughes, who leads the Executive Board of the Legislative Council, said this particular phase affects the Legislature to the greatest extent. The Executive Board supervises legislative services and employees.
"The space that the Legislature is allocated in this building — we're scrambling, hard, to find a spot for everybody," Hughes said.
He decided to move Larry Bare, who was chief-of-staff for two former governors and now works for the Executive Board, into the mother's room.
Hughes estimated that the space had been used about 40 hours in the last two years.
"I'm OK with the mother's room, I don't have a problem with it at all," Hughes said. "But, it's logistics and making sure that the employees of the Legislature can do their job."
Bare said he's been moved multiple times and just goes where he's told.
"I understand her frustration, but it was not my decision to make, so I really can't say anything more on it," Bare said.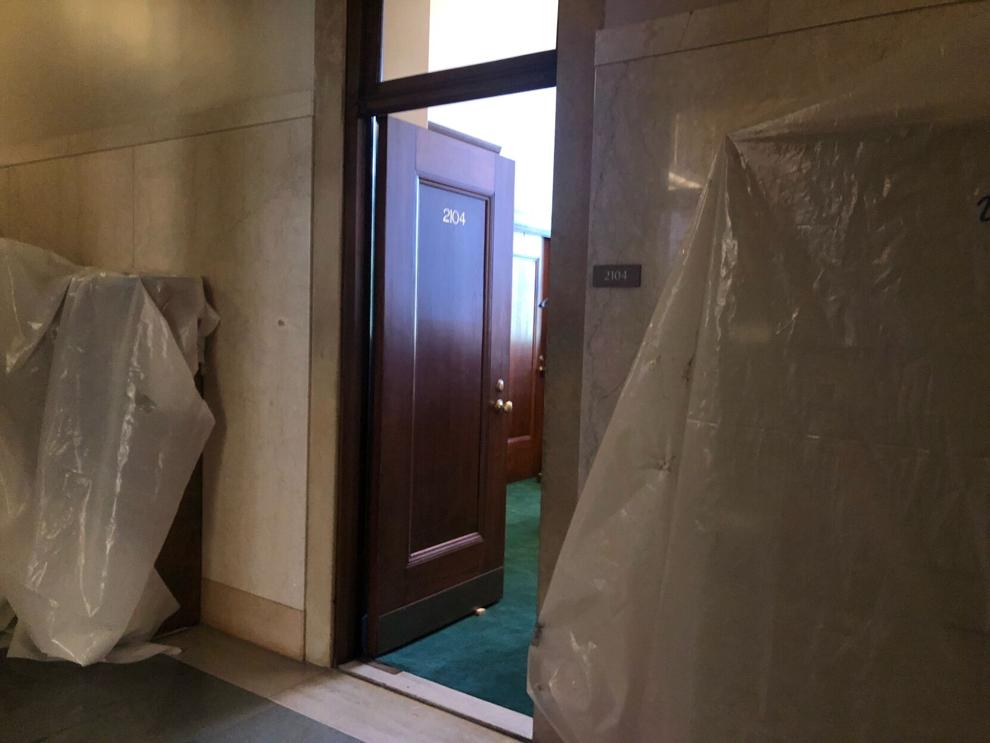 Hughes said he reached out to Cavanaugh over the summer about the decision. He texted Cavanaugh and asked her to "talk about something," requesting a convenient time for a phone call.
Cavanaugh was on vacation at the time. She asked if it was time-sensitive, screen-shots of the exchange show. He said it wasn't and asked her to "get in touch" when she returned. But she didn't, Hughes said.
On the floor, Cavanaugh said she had assumed he was referring to an issue that was later worked out by staff. She didn't find out about the mother's room change until this week, she said, when a staff member Cavanaugh had told about the room said she wasn't able to access it.
"I'm really upset that the women that work in this building are held in such little esteem as this, and I'm upset that we espouse all these family values but don't live them in the workplace," she told The World-Herald Wednesday.
Hughes said Bare will move as soon as another space becomes available.
"I'm committed to bringing back the mother's room as soon as possible, I'm sympathetic to the issues," he said. But, he said they'll have to wait until the next phase opens up — so, roughly two years — and make sure there aren't any "unanticipated challenges."
Cavanaugh has moved out of her assigned office and into a space on the 11th floor. She offered her former office as a space to move Bare so the mother's room can reopen.
However, Hughes said he's not currently considering that offer.
"I don't believe, at this point, I'm willing to take an office that has been assigned to a senator to give to an employee," Hughes said.
In an Executive Board meeting Thursday morning, Sen. Patty Pansing Brooks of Lincoln urged the board to discuss the issue, which has garnered attention on social media.
"As much as some of you may roll your eyes at this," she said, "it is something that will blow up farther."
In the meantime, the pod in the first-floor copy room still exists as an alternative for mothers. Cavanaugh said she will not be returning to her office.
World-Herald Staff Writer Martha Stoddard contributed to this report.
---