Thirteen Republican members of the nonpartisan Nebraska Legislature joined their 17 Democratic colleagues on Thursday in rejecting a proposed rules change that would have ended secret ballot selection of committee chairs.
That was a shift that opponents warned could lead to Republican domination of Nebraska's unique one-house Legislature and shatter its nonpartisan nature.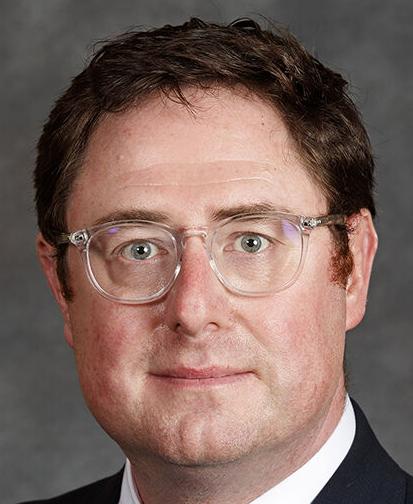 State Sen. Mike Flood of Norfolk, former speaker of the Legislature, led the opposition.
"I am 100% opposed," he declared. "This is less about transparency (and) absolutely about dismantling this Unicameral" in terms of ending its unique nonpartisanship, he said.
"You're going to change this to something that is partisan," Flood argued, creating a majority and a minority with partisan leadership, all leading to diminishment of the individual power and independence of Nebraska's state senators.
"I say no," he said. "It's a bad idea."
Sens. Mark Kolterman of Seward and Matt Williams of Gothenburg, two other Republicans, joined to help lead the initial assault on the proposal.
"I didn't take an oath to represent Republicans," Kolterman said. "I took an oath to represent the people. I think independently."
Williams said, "I want to be sure I'm voting for the person who is most qualified" when casting a vote for committee chairmanships, "not whether they have an R or a D behind their name."
Republican Sen. Steve Halloran of Hastings proposed the change in the rules, arguing that "all of our actions as state legislators should be transparent."
Senators have recently received a flood of messages from constituents supporting this change, he said, while arguing that "secrecy breeds mistrust."
Republican Sens. Mike Groene of North Platte, Steve Erdman of Bayard, John Lowe of Kearney and Tom Briese of Albion were among the legislators who spoke in support of the change.
"This has nothing to do with partisanship," Groene said, suggesting that "country club Republicans" in the Legislature may be the swing votes in determining the outcome of the proposal.
Sen. Steve Lathrop of Omaha, a Democrat, said Nebraska's nonpartisan Legislature should not want to emulate a dysfunctional, partisan U.S. Congress.
The Legislature has already become more partisan because of the financial involvement of Republican Gov. Pete Ricketts in legislative races, said Sen. John McCollister of Omaha, another Republican.
And a successful effort to elect a slate of Republicans as committee chairs in 2017 "poisoned the two-year legislative session," McCollister said.
Halloran said he believes that senators would vote for the best-qualified candidate in open voting.
Transparency is important in all legislative decision-making, Briese suggested.
"The public has a right to know," he said.
Other Republicans who joined Flood, Kolterman, Williams and McCollister in voting to reject the proposal were Sens. Robert Hilkemann of Omaha, John Stinner of Gering, Rich Pahls of Omaha, Dan Hughes of Venango, Tim Gragert of Creighton, Curt Friesen of Henderson, Myron Dorn of Adams, Tom Brandt of Plymouth and Ray Aguilar of Grand Island.