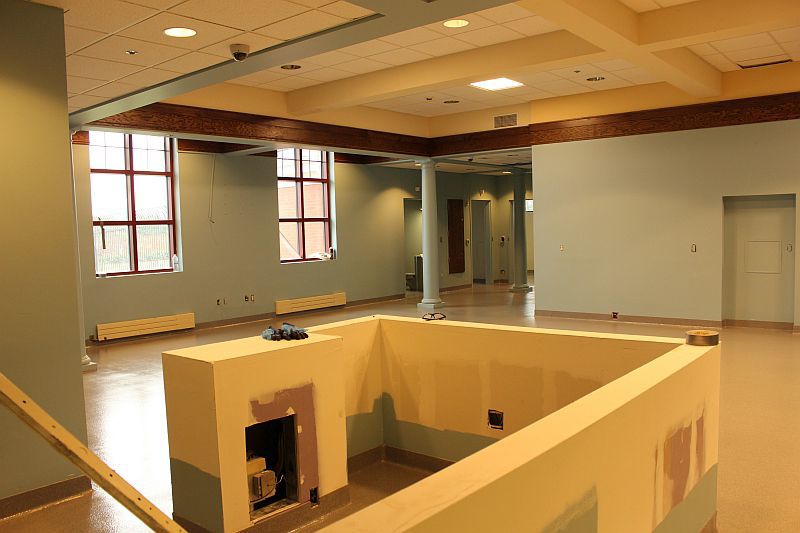 LINCOLN — State officials took the first formal steps Monday toward disposing of the 46-acre campus that formerly housed a juvenile offender treatment center for girls in Geneva.
The Vacant Buildings and Excess Lands Committee voted to declare the grounds and buildings "vacant and excess" and to search for an entity interested in taking over the property, which had been the longtime home of a Youth Rehabilitation and Treatment Center.
First dibs will go to the City of Geneva, according to Jason Jackson, director of the Nebraska Department of Administrative Services. Second choice would be another public entity.
Geneva Mayor Eric Kamler said he is excited about the economic development opportunities that the property could provide. He said some of the buildings could be used as a business incubator, while the indoor pool and ballfields could expand recreational offerings for the town.
He also wants to keep the state call center employees who are currently working out of the former administration building. The Department of Health and Human Services has about 32 workers who help process applications for Medicaid and other public assistance programs.
Kamler said the Geneva City Council was slated to start discussions about the property Monday evening.
He said he does not expect a decision immediately, noting that city leaders need to learn more about the state's proposal and the costs of maintaining or demolishing the buildings.
State Sen. Tom Brandt of Plymouth said he supports the state's decision to dispose of the property and called the move "a plus" for Geneva, given that HHS has left the campus virtually empty for almost two years.
In the two years since, department officials have changed their plans for the juvenile offender facilities — and the Geneva campus — more than once.
Initially, they renovated one of the Geneva housing units that had become uninhabitable so it could be used for a girls facility again. Then they said they would leave most of the girls at Kearney and would reopen the Geneva campus on only a small scale to serve girls transitioning back into the community.
Larry Kahl, chief operating officer of HHS, said all of the female offenders have now been moved to Hastings. That facility currently houses 13 teenage girls, while about 44 teenage boys are on the Kearney campus.
As part of the changes, HHS also launched a center in Lincoln for male and female offenders with especially severe behavioral and mental health problems.
---