Nebraska set a record for the number of votes cast Tuesday, up nearly 8% from the 2016 election. 
According to tallies as of Wednesday morning, 928,497 people voted statewide — a turnout of 73% of registered voters. In 2016, the turnout was 71%, with 860,573 votes counted. 
Douglas County also saw its highest number of votes cast in at least two decades — 261,649, an increase of 7.4% from 2016. 
Cindi Allen, the assistant Nebraska secretary of state, said voter totals still will increase slightly because of early ballots received on Election Day and provisional ballots that are yet to be counted. About 20,000 to 25,000 votes remain to be counted in Douglas, Sarpy and Platte Counties, she said. 
Three counties nearly tied for the highest turnout percentage of registered voters: Blaine, Boone and Arthur Counties, each with more than 88 percent. Those three counties and 31 others reached more than 80 percent turnout, which Allen said was "incredible." 
In addition to a new record for votes cast, the number of registered voters increased by nearly 50,000 people, also setting a record. 
Nightmares such as endless lines, mass confusion and voter suppression and intimidation did not happen across the Cornhusker State during the pandemic election of 2020, the one that many voters had lost sleep over.
Almost everywhere, lines were short and people were polite. In Douglas County, almost everyone wore masks.
"It's one of the smoothest Election Days we've ever had," said Douglas County Election Commissioner Brian Kruse.
Kruse attributed that in large part to the huge number of people who voted early, either by mail or in person.
As of early Monday, 482,919 mail-in ballots had already been returned and accepted in Nebraska, according to the U.S. Elections Project, which uses data from the Secretary of State's Office. That's 88% of all requested mail-in ballots statewide.
The number is about double the early ballots received and a little more than half the total votes cast in 2016.
The Douglas County Election Commission reported late Monday that 155,677 people (including 71,185 Democrats and 52,056 Republicans) had returned mail-in ballots and that 13,616 people had voted early in person.
John Cartier, director of voting rights at Civic Nebraska, said an Adams County polling place ran short of ballots. And in the town of Ceresco, two people received — and returned — ballots that had been mostly filled out already.
He also said Nebraskans were required to cast too many provisional ballots. But he thought that we were luckier than voters in many states.
"Overall, our elections are run really well," he said.
Two men who voted within minutes of each other at Standing Stone Bible Church in Gretna went in the other direction from how they voted in the 2016 election.
Dan Cherveny, 73, is a registered Republican and voted for President Donald Trump four years ago. But this year, he voted for former Vice President Joe Biden — mostly, he said, because of the pandemic.
Trump, he said, was "looking out for our pocketbook as opposed to caring about other people.
"I feel like (the pandemic) was kind of recklessly handled," he said.
Luke Shook, 40, said he voted for Hillary Clinton four years ago but voted for Trump this time. He said he is fed up with career politicians who come from the "same group of cronies."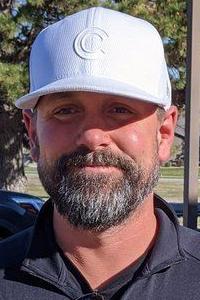 Shook owns a gym. He said his business was able to stay open during the pandemic because he lives in a Republican-led state.
"My business has done the best" under Trump, he said.
Crowds dwindled toward closing time at many polling places in the Omaha metro area. But among those voting during the last hour was Teresa Bowman, who really, really wanted to vote against Trump, and for congressional candidate Kara Eastman.
Bowman has had some health problems, and she has a 2-year-old at home.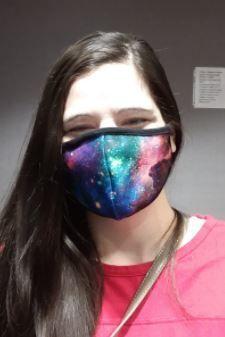 "I made a plan to vote early, but it fell through," said Bowman, 38.
She lucked out, though. Bowman had heard all the stories about huge lines at the polls. But when she got to her polling place at the Hampton Inn, at 11201 Davenport St., just after 7 p.m., she cruised right in. No line at all.
"I would have felt bad if I didn't make it," she said. "It's the first election where I've really been passionate."
Levelle Wells voted in person to avoid any controversy with his vote.
Wells cast his vote at Benson Park Pavilion, near 72nd Street and Military Avenue.
Wells said he cast votes for Terrell McKinney for the State Legislature and Ernie Chambers for the Douglas County Board. In the presidential race, Wells opted for Native American independent candidate Mark Charles.
"Being Native American, my trust tells me they're not for me," he said of Trump and Biden.
"I did my part as a citizen of this country," he said.
---
Photos: Nebraska on Election Day 2020