LINCOLN — Open government advocates and media representatives fought back Tuesday against an effort to close the door on legislative committee deliberations by kicking reporters out.
State Sen. Dan Hughes of Venango, chairman of the Legislature's Executive Board, introduced the change as an amendment to legislative rules. His proposal would bar news media from committee executive sessions.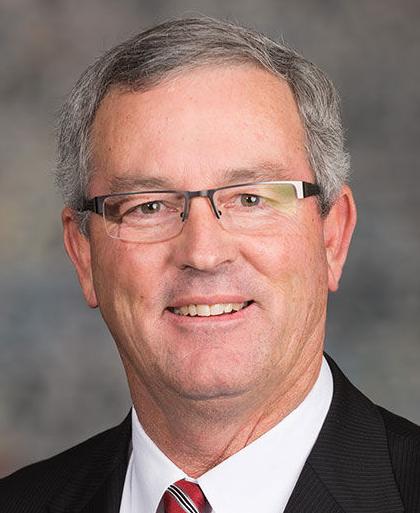 Those are the meetings during which committee members decide which bills to advance, which to kill and what amendments to make in the bills. They are closed to the general public but open to reporters, who are allowed by legislative rule to report on the discussions.
Hughes told members of the Legislature's Rules Committee that the proposed change would improve legislation because senators would feel freer to hold frank discussions. He said he "was burned" once by having his words in a committee discussion appear in a news report. Since then, he said, he holds back from talking when reporters are present.
"We're not trying to hide anything," he said. "We're trying to provide a better outcome."
But JoAnne Young, who recently retired from reporting on the Nebraska Legislature, said the committee debates offer valuable insights into the development of state policy. She said reporters use those insights to help keep people informed about issues that affect them.
"In this case, reporters are there on behalf of the public," she said.
Joining her in opposition was Dave Bundy, the editor of the Lincoln Journal Star and a board member for Media of Nebraska. He argued that conspiracy theories and rumors grow in the absence of factual information and said the proposed change would send a negative message to Nebraska citizens.
Spike Eickholt, a lobbyist for ACLU of Nebraska, called the longtime rule a "practical accommodation to the public's right to know" and said the alternative is that "no one is watching." He said closing committee deliberations would foster the perception that lawmakers are acting in secret.
Among other rules changes heard by the Rules Committee were:
Two proposals to require public votes for legislative leadership, instead of secret ballots. The switch has been a goal of Nebraska Republicans for years and led to prolonged debate in past years. Opponents said the change would lead to increased partisanship because senators would be pressured to vote the party line rather than voting for the best person to hold a position.
A proposal taking aim at lawmakers engaging in disorderly conduct, such as making personally disparaging remarks or using inappropriate language during public debate. If lawmakers voted to find a colleague had engaged in such conduct, that senator would not be permitted to speak during debate for 30 days. Sen. Mike Flood of Norfolk, who offered the amendment, said he wanted to promote respect and civility.
A proposal to require racial impact statements for bills making significant changes in criminal justice or juvenile matters. Sen. Tony Vargas of Omaha, who offered the amendment, said such statements would help show whether legislation may have a disproportionate impact on certain groups. Sen. Steve Erdman of Bayard questioned whether the goal is to pass legislation tailored to one race or another. But Vargas said the statements would give lawmakers more information when considering bills.
The Rules Committee took no immediate action on any of the proposals.