Lawmakers on the Nebraska Legislature's Redistricting Committee voted along party lines Thursday to advance a congressional district map that splits Douglas County, on the heels of a day of public testimony in Omaha where most people who testified said they opposed that idea.
The bill, brought forward by committee chair Sen. Lou Ann Linehan of Elkhorn and other Republican lawmakers, now goes to the full Legislature. Debate among the full body is scheduled to begin Friday. The proposal would need 33 votes to overcome a filibuster, and there are 32 Republicans and 17 Democrats in the officially nonpartisan Legislature.
The five Republicans on the committee voted to advance the bill in an executive session Thursday afternoon. If redistricting were on a typical timeline, Linehan said, the committee wouldn't have taken the vote at the end of a long public hearing. But senators need to have something to debate at the Capitol Friday morning because of this year's compressed time frame, and the congressional map is going to be "contentious," she said.
Before the vote, the public weighed in over the course of five hours. Most testimony consisted of arguments against splitting Douglas County, home to Omaha, as would happen under the proposal that advanced. Several testifiers, though, also argued for making Sarpy County whole — and others argued for finding a way to do both.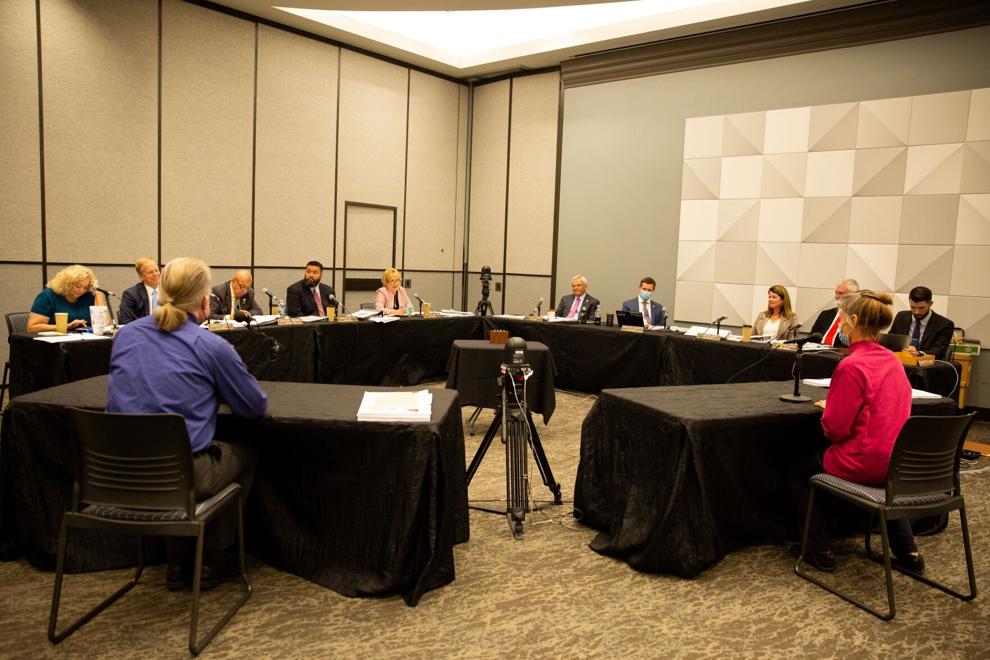 A major point of contention is the 2nd Congressional District.
Represented by Republican Rep. Don Bacon, the district currently contains all of Douglas County and western Sarpy County.
The 2nd District has been known as the state's "blue dot" since Democrat Joe Biden's electoral victory there in the 2020 presidential election.
The plan that advanced more than doubles the geographic size of the 2nd District and splits Douglas County, combining most of Omaha with all of Sarpy County and heavily rural Saunders County. Parts of Douglas County north and west of Interstate 680 and West Dodge Road would move into the 1st District.
The Democrats' plan, which the committee did not vote on, was brought forward by Sen. Justin Wayne of Omaha, the committee's vice chair. It would leave Douglas County whole within District 2 and would split Sarpy County anew — pulling much of Bellevue and eastern La Vista and Papillion into District 2. The plan generally divides those two cities along 84th Street. Most areas south of Highway 370 and west of 84th would fall into the 1st District, including Offutt Air Force Base and Gretna.
Several testifiers argued that the Republicans' plan would unnaturally group Omaha with more rural areas, dilute Black votes, and amount to gerrymandering.
Preston Love Jr., a voting rights advocate and 2020 Democratic write-in candidate for the U.S. Senate, was among those who alleged it would dilute votes from Black and Hispanic voters.
"Attempting to restrict the vote of Blacks and people of color, whether intentional or unintentional, (is) gerrymandering (and) stands shoulder to shoulder with the other voter restrictions — such as poll tax, literacy tests and voter ID," Love said.
At a town hall in North Omaha on Tuesday, which Love hosted along with several organizations, attendee Vickey Parks said she's been registering voters in North Omaha for 40 years. She framed the Republican proposal as a backlash to Democrats' success in District 2 in 2020.
"Historically, it's a pattern that has happened nationally: Every time the Black community turns out large numbers of people to vote and we vote, here comes the gerrymandering," Parks said.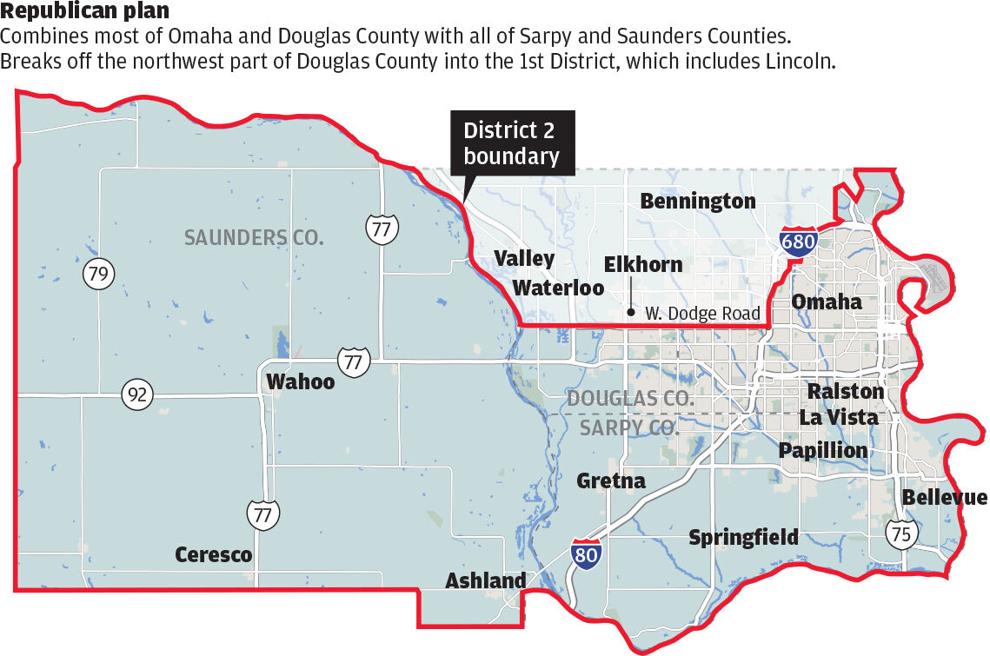 Linehan rejected the idea that her plan dilutes Black and Hispanic votes. Wayne also said neither map dilutes them.
"There is nothing in that map that intentionally diluted any minority groups," Linehan said. "Nothing. As a matter of fact, we intentionally kept ... both majority-minority legislative districts in Congressional (District) 2."
Linehan also said her plan doesn't eliminate or guarantee preservation of the state's "blue dot" — that depends more on the candidate than the map, she said.
Gretna Mayor Mike Evans testified that people in Sarpy County contribute to the Omaha metropolitan area, and that it's truly all one community. Sen. Carol Blood of Bellevue, however, questioned him on that, since there are several mayors in that area.
Sen. Rita Sanders, Bellevue's former mayor, also testified against splitting the county and the city. But she said she's open to having Sarpy County entirely in the 1st District.
"Sarpy County has been disenfranchised over the last two decades," she said.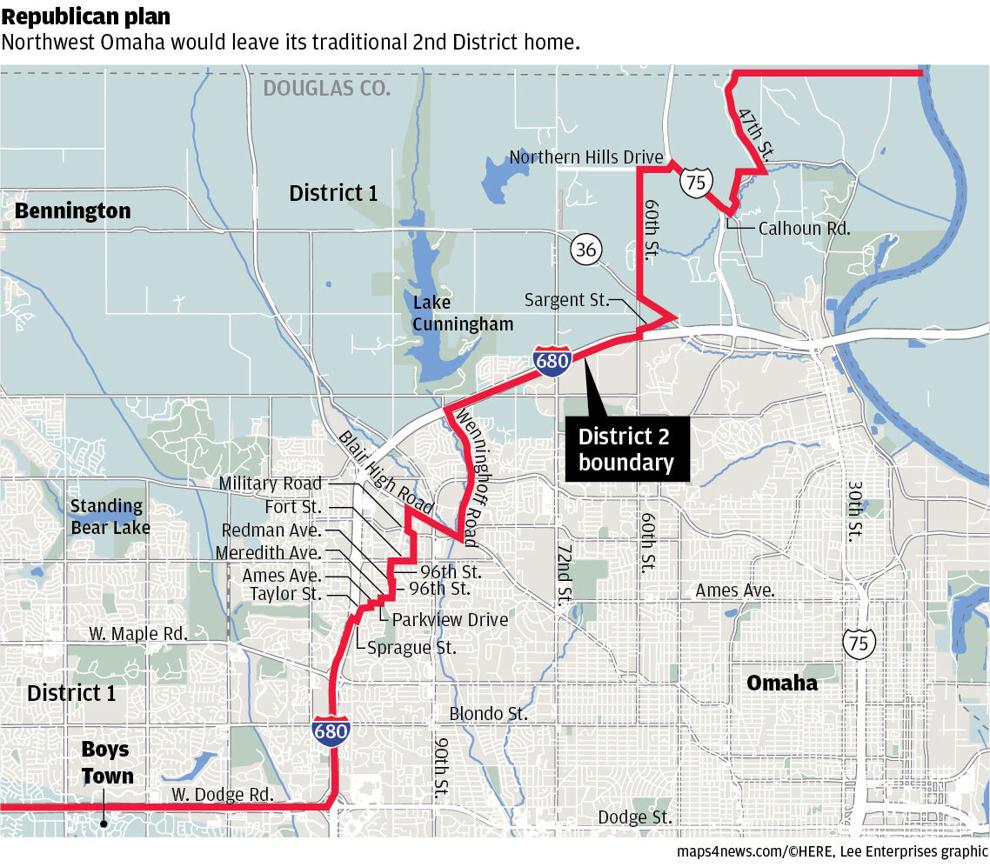 Asked why she supported the proposal after public testimony at the hearing was predominantly against splitting Douglas County, Linehan said the Legislature has split up Sarpy County twice already and is talking about doing it again.
She doesn't see how it's fair to split one county just because it has fewer people.
"Nobody wants to split anybody up. We'd all like to have our counties whole," she said. "You can't draw the map like that; it doesn't work."
However, she said some testifiers' idea to group Douglas County with areas to the north while keeping Sarpy County whole is a "very interesting suggestion." Wayne mentioned that he would consider bringing La Vista into District 2, rather than splitting Bellevue.
He said he'll be adamantly opposed to splitting Douglas, and he thinks Linehan will be adamantly opposed to splitting Sarpy.
"We've been getting a lot of feedback on the maps, and they're pretty much all saying the same thing: Sarpy County wants to be whole and Douglas County wants to be whole,' Wayne said. "And somewhere in there, we've gotta sit down and figure out a compromise."
Outside of the nine-person Redistricting Committee, Wayne said, are 40 other senators who haven't been very engaged. Friday is a time to "let off some steam," see where people are, and start a conversation about where they're headed, he said.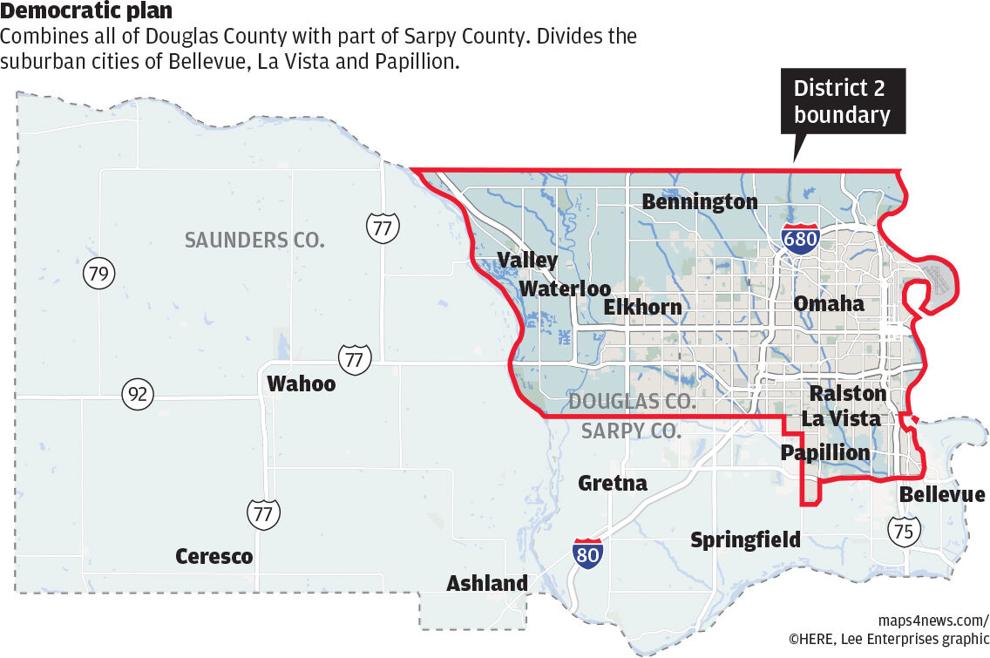 "Tomorrow will be fierce," said Wayne. "When I say fierce, it'll be a healthy fierce."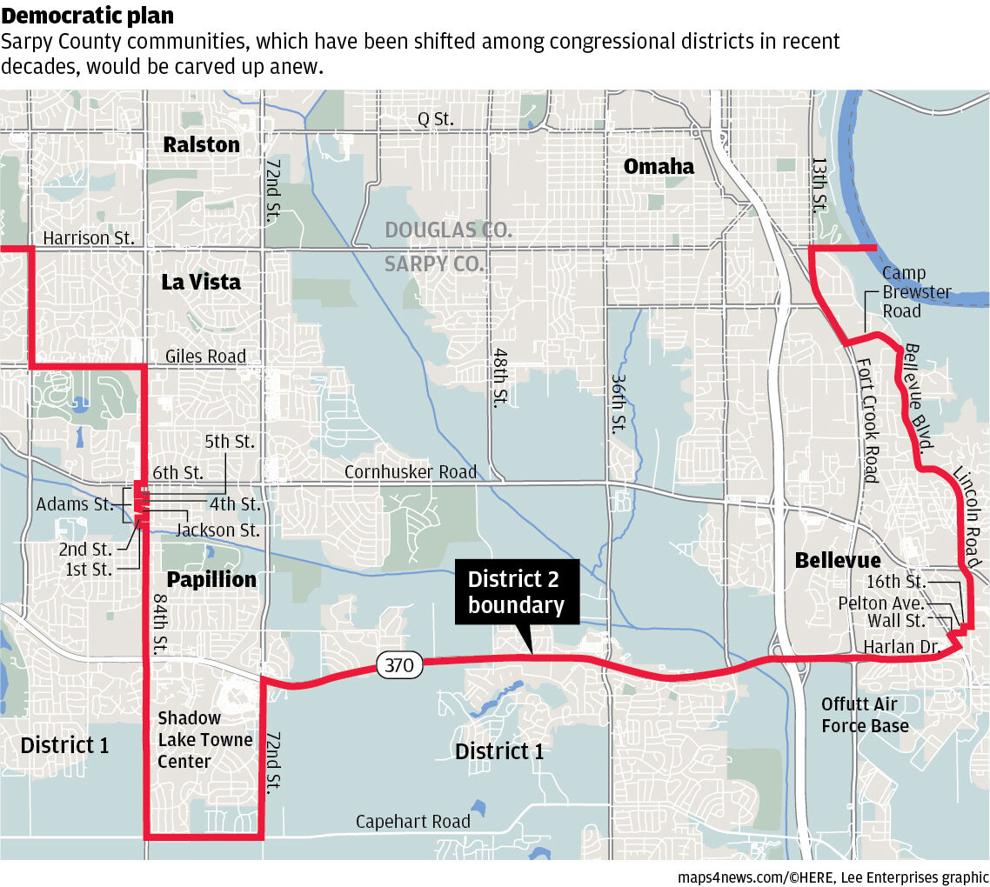 Sens. Tom Brewer of Gordon, Tom Briese of Albion, Suzanne Geist of Lincoln, John Lowe of Kearney and Linehan voted in favor of advancing the bill. Sens. Blood, Steve Lathrop of Omaha, Adam Morfeld of Lincoln and Wayne voted in opposition.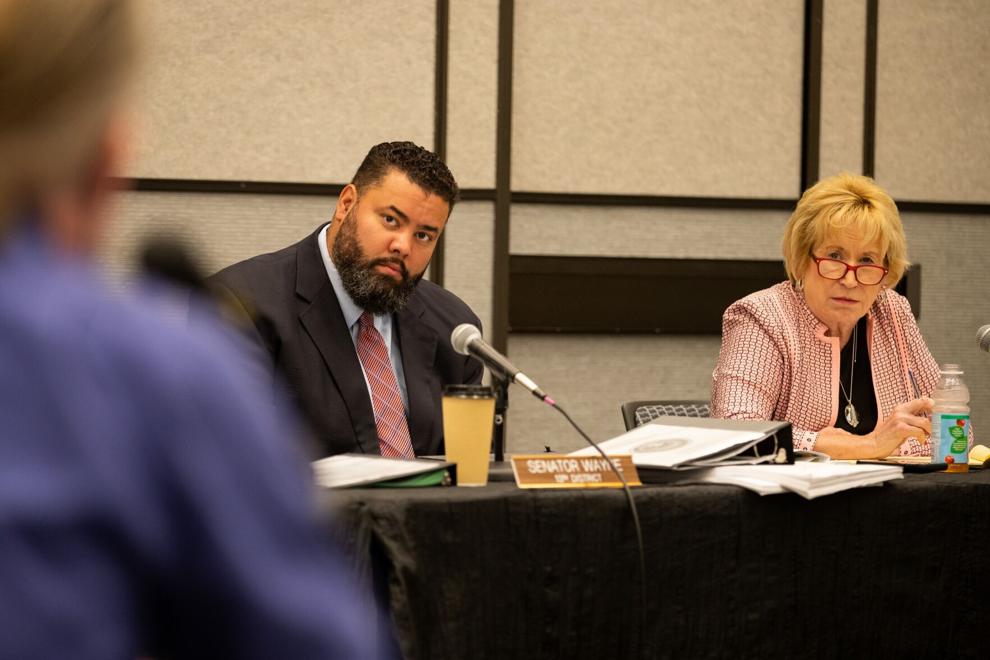 ---