U.S. Rep. Adrian Smith has split from his fellow House members from Nebraska in at least two high-profile, politically charged moments this year. But it's not because he thinks President Joe Biden didn't win the presidency, or because he condones the mob that stormed the U.S. Capitol on Jan. 6.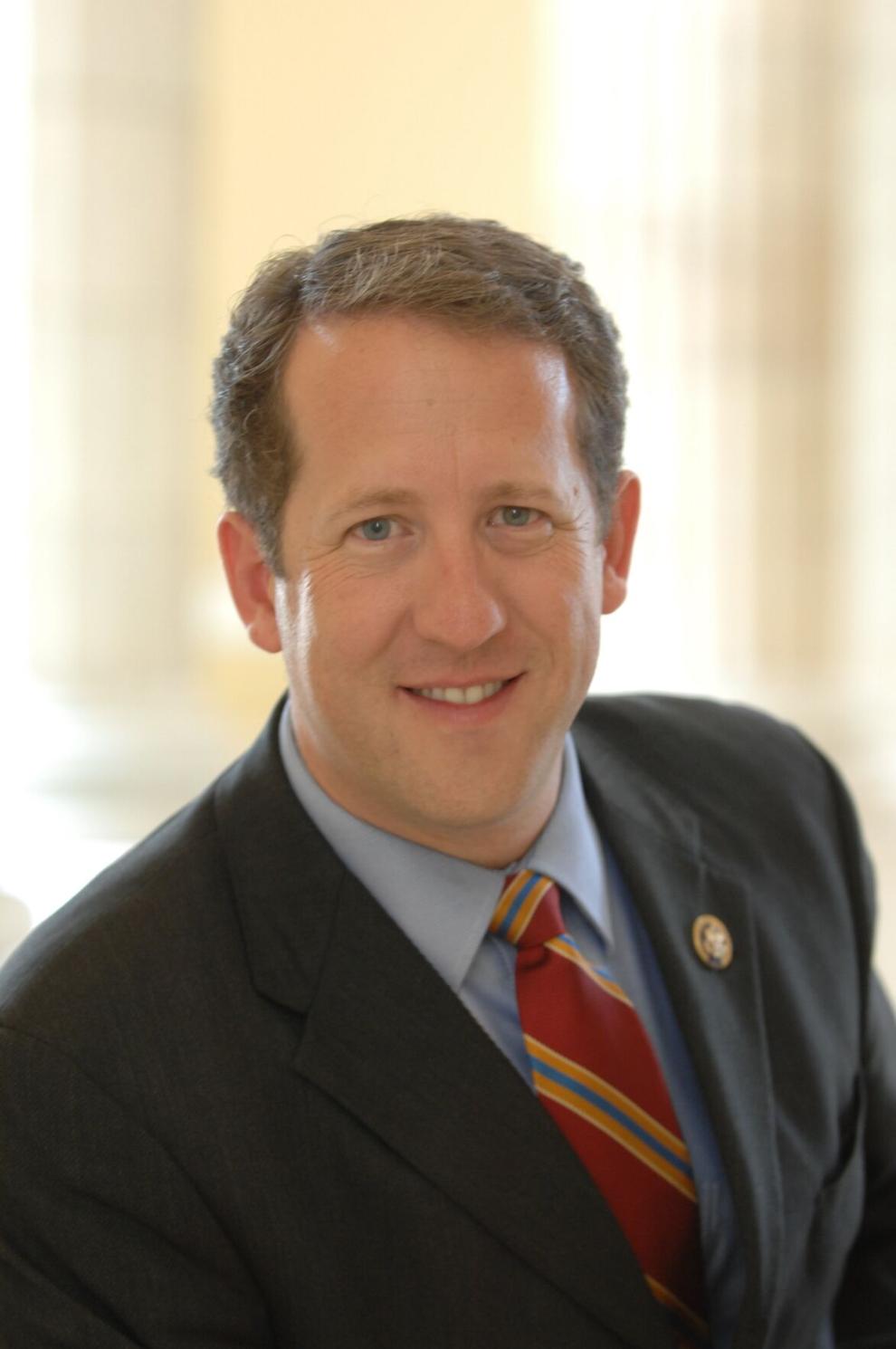 In a wide-ranging interview with The World-Herald on Tuesday, Smith offered insight into those votes and detailed priorities for him and the constituents of his sprawling, largely rural 3rd Congressional District.
The Gering congressman was among Republicans who objected to Electoral College votes from two states in January. The votes on objections came hours after a violent mob of supporters of then-President Donald Trump stormed the U.S. Capitol, hoping to overturn the election of Biden.
Trump and other Republicans claimed, without evidence, that there was fraud in the 2020 election.
"I was never personally threatened," Smith told The World-Herald of his experience Jan. 6. But he called seeing footage of people sitting in the vice president's chair in the Senate "very unsettling."
Those people were "so extreme," he said, that he didn't see them as relevant.
"A mob of people does not impact how I vote. And especially extremists that vandalize the Capitol. I realize not everyone who came in might've forced their way in or broke their way in, but it was abundantly clear that what took place was inappropriate," he said, adding it was "dangerous for America" and sends the "absolute wrong message" to adversaries.
Smith separates those events from his objections to the Electoral College certification in two states. Nebraska's two senators and two other representatives — all Republicans — voted to certify the results in those contested states.
At the time, Smith said that his vote was, in part, a means to air longstanding election concerns. He believes Biden won the 2020 election, he said Tuesday, and isn't aware of actual vote tallying that would've changed the outcome. But he still has concerns, and specifically mentioned Pennsylvania, saying executive action was taken there when the conduct of elections should be legislatively established.
"I'm ready to move forward," he said. "I mean they're four-year terms. Let's focus on the next election in a balanced fashion."
Going forward, he's concerned about a sweeping voting and elections bill that passed the House with no Republican support and is expected to fall short in the Senate after Democrat Sen. Joe Manchin of West Virginia said he will not vote for it.
He also separates his experience on Jan. 6 from his more recent vote against forming an independent commission to investigate those events. In May, he again was in the minority of the state's delegation in that vote, with Sen. Deb Fischer the only other member of Nebraska's delegation to vote against forming the bipartisan commission.
Investigations into Jan. 6 are already underway, he said. He wasn't convinced forming the commission was the right thing to do, calling Speaker Nancy Pelosi "the most divisive speaker in modern history" while voicing doubt she had a balanced effort in mind.
As for why he came to a conclusion that differs from his fellow Nebraskans in the House, Smith said they're "three different individuals," who may be member to the same party and work well together, but whose approaches and constituencies differ.
Smith is hosting two virtual events with his constituents Wednesday. There's concern among his constituents, especially among farmers, ranchers and small-business owners, about potential changes to the estate tax and capital gains tax, he said, and about Biden's "30-by-30 plan" to preserve 30% of U.S. land and water by 2030.
He joins other opponents to that plan, including Nebraska Gov. Pete Ricketts, who has rallied opposition in town hall meetings and has referred to it as a "land grab." Federal officials, conservationists and a University of Nebraska law professor are among those who recently refuted opponents' characterization of the plan.
"When you have a proposed tax policy that is very onerous to agriculture, and then another priority of the federal government wanting to control more land, it makes folks nervous," Smith said.
Looking ahead, Smith, a former state legislator, made clear he isn't interested in joining the 2022 governor's race, saying he likes working in the legislative branch. But he does aspire to the top Republican spot on the powerful House Ways and Means Committee, which would position him to chair the tax-writing committee should Republicans gain control of the chamber after the 2022 elections.
---