Mary Barrett joined the Democratic Party soon after graduating from high school 43 years ago. She has attended national conventions, gone door to door for candidates, helped raise money and made lifelong friends thanks to her politics.
She traveled to seven states to help Al Gore's 2000 presidential campaign, including Florida for the recount — and was one of the last counters in the room when the final numbers were tallied.
Being a Democrat was part of her identity — even though politically, she feels she's a centrist, not far left or far right.
But in the past few months, she felt disillusioned by some actions of the Nebraska Democratic Party. And early last week, with "great sadness," Barrett changed her party affiliation from Democratic to nonpartisan.
Barrett's switch came two days after members of the party's state central committee voted to pass a resolution denouncing the actions of Douglas County Attorney Don Kleine, a Democrat. It said his handling of the James Scurlock case "perpetuated white supremacy and sparked deep division in Omaha."
For Barrett, the resolution was the "last straw."
"There's a group in the party that are louder and somewhat bullying, and it seems like the party has a tendency to listen to the loudest voices. And I didn't think they were always right," Barrett said. "We've lost values of what it is we do and what we define as being the Democratic Party."
The controversy over the party's resolution illustrates the challenge faced by the state Democratic Party as it tries to appeal to both progressive and moderate voters. And it is the latest fallout from the fatal shooting of Scurlock, an incident that has roiled Omaha since it happened during a Black Lives Matter protest downtown on May 30.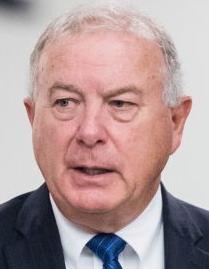 Kleine declined to charge the man who shot Scurlock, Jake Gardner, saying that evidence pointed to self-defense. A grand jury, led by former federal prosecutor Fred Franklin, later charged Gardner with four felonies, including manslaughter. Gardner died by suicide Sept. 20 in Hillsboro, Oregon.
Kleine has said that in asserting self-defense, Gardner's attorneys would have tried to establish Scurlock's propensity for violence. Kleine also questioned whether Franklin presented evidence that Scurlock had been "terrorizing" others that night.
Some Democrats support Kleine and believe the resolution wrongly associates him with white supremacy. Others believe it rightly condemns racism and acknowledges the plights of people of color.
Critics of the resolution say it has caused an unnecessary distraction from local races — especially competitive House races in the 1st and 2nd Districts — and may damage financial contributions to Democrats and the party as a whole.
But most concerningly, to some members of the party, is that the resolution "basically slandered" one of its own — Kleine is a longtime Democrat who has held his elected office since 2007.
"It's causing serious damage to the party," said Paul Landow, a longtime Democratic activist and former executive director of the state party who now is a political science professor at the University of Nebraska at Omaha. "It will diminish, it will erode long-term support for the party structure and makes it much more difficult to have any chance at all in electing Democrats in Nebraska."
The Nebraska Republican Party already is using the issue to sow discord among Democrats and try to sway voters to GOP candidates. In a recent email, Republicans challenged Kara Eastman, the Democratic congressional candidate in the 2nd District, to say whether she supports the resolution.
"We believe Eastman is dodging this issue because she knows it will erode her support among the law-abiding and respecting citizens of Omaha," Nebraska Republican Party Executive Director Ryan Hamilton said in the email.
The Eastman campaign declined to comment.
Many local leaders, prominent Nebraska Democrats and law enforcement and union groups criticized the resolution and praised Kleine. Kleine said in a statement last week that he supports and believes in racial equity and anti-racist practices, has handled hundreds of cases on behalf of all races and has worked to have a diverse office of attorneys and staff.
Landow blamed the "lapse of judgment" on party Chair Jane Kleeb. Kleeb continues to decline to comment on the matter, except to say that Kleine could expect the support of the Nebraska Democratic Party if he decides to run for reelection in 2022. (Kleine has not announced whether he'll seek office again.)
"We're not condemning Don Kleine," she said the day after the resolution passed. "We're not asking him to resign. It was the body's intention to say his comments were unacceptable."
Landow said he's heard from party friends who won't purchase a table for a fundraising dinner or, like Barrett, are changing their party affiliation. Landow said he'll always be a Democrat and will "be one on the day I die," but is pulling his financial support from the state party. He plans to ask the party to return a recent financial contribution so he can give it to Kleine's potential reelection campaign.
Landow said he has heard from many rank-and-file Democrats who no longer want to be a part of the state party.
Ja Keen Fox, who is a leader of the Justice for James movement and led protests outside Kleine's home this summer, introduced the resolution. He said the discussion was nuanced and spirited before the measure passed with about 60 "yes" votes and a handful of "no" votes. Fox said the resolution was the "moral and ethical" thing to do to make the party more inviting to Black and brown voters and to hold fellow Democrats accountable.
Fox contends that Kleine rushed to judgment in the case and treated Gardner differently than if Scurlock's shooter had been a person of color. He said he isn't surprised by the support that Kleine has received from fellow Democrats and elected leaders.
"They're elderly white people; we understand why they're doing that — it's the fear of the loss of influence and power," Fox said. "They're trying to shore up that power by pretending that calling out racism is more divisive than actual racism ... sometimes party politics get in the way of real progress."
Former party Chair Vince Powers said Kleine should have been allowed to weigh in if his name was mentioned in a resolution. Fox said any Democrat could have joined the virtual meeting. But he said he's never spoken to Kleine and said it's not "protocol for resolutions to be litigated."
Powers called the resolution the most divisive, negative and mean-spirited resolution he's ever seen. He noted that resolutions are generally to honor people's contributions to the party.
Still, he said, party leadership can take steps to prevent long-term damage.
"Chairs and party officers come and go, but the Nebraska Democratic Party is forever. And I still believe that," Powers said. "In an organization run by volunteers, there are going to be mistakes made."
Landow acknowledged the value of having young activists participate in the Democratic Party, "but they can't be allowed to run wild without any sort of control."
"The people that are doing this are the kind of people that would prefer to tear something down — rather than Kleine's attitude, which would be to build something up," Landow said.
Angie Philips, who ran in this year's Democratic primary for U.S. Senate and lost to Chris Janicek, fully supports Fox's resolution. For the Democratic Party to ensure that all feel included, she said, strong stances on issues like race are needed.
"I think that sometimes change is hard, especially when that change has to occur internally," Philips said. "If calling out white supremacy in our party is something that makes people leave our party, it might not be a good fit for them anyway."
Barrett said she condemns white supremacy — she says that's not the issue. She left the party because she said that Kleine's name was wrongly dragged through the mud and that some members' strong opinions reflect a "their way or the highway" attitude. She still plans to vote for and financially support Democrats but withdrew her monthly contribution to the state party.
"The advantages and the excitement I've had through the Democratic Party is bar none some of the best experiences in my life," she said.
It was "really hard to make a decision," to leave the party, Barrett said.
Landow and Powers said those with Democratic values will still vote for Democrats. But they said this resolution didn't help the party or its candidates.
"Don Kleine's a very good person. What are you doing attacking a lifelong Democrat who's got a very difficult job?" Powers said. "The state party exists for one reason only, and that is to elect Democrats. This resolution did not help Democrats. If people want to advocate for specific issues, that's for other organizations because the state party is an umbrella that exists to elect Democrats."
Philips said she doesn't see the differences of opinion as being based on a generation gap, saying that she knows of many older Democrats who are progressive activists. She said all Democrats should be interested in the resolution's main goal, which is to advance racial equity.
"There are differences of opinion within the Democratic Party but there are differences in the Republican Party, too," Philips said. "Right now what the Democratic Party can unite around is unifying to protect our democracy and ward off fascism."Omahans remember James Scurlock one month after his death
Photos: Omahans remember James Scurlock one month after his death
Scurlock Vigil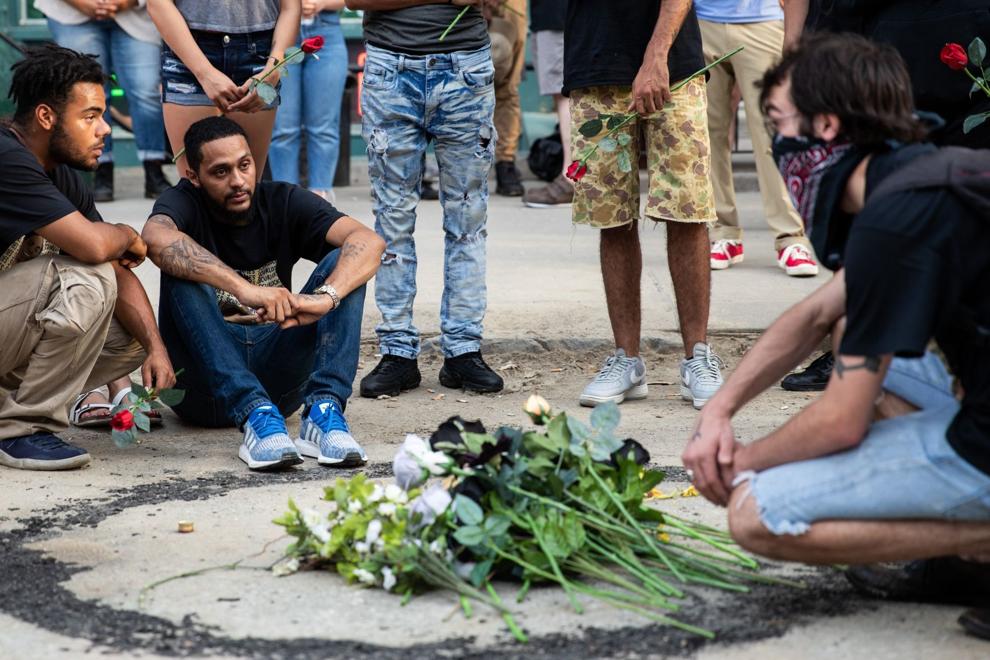 Scurlock Vigil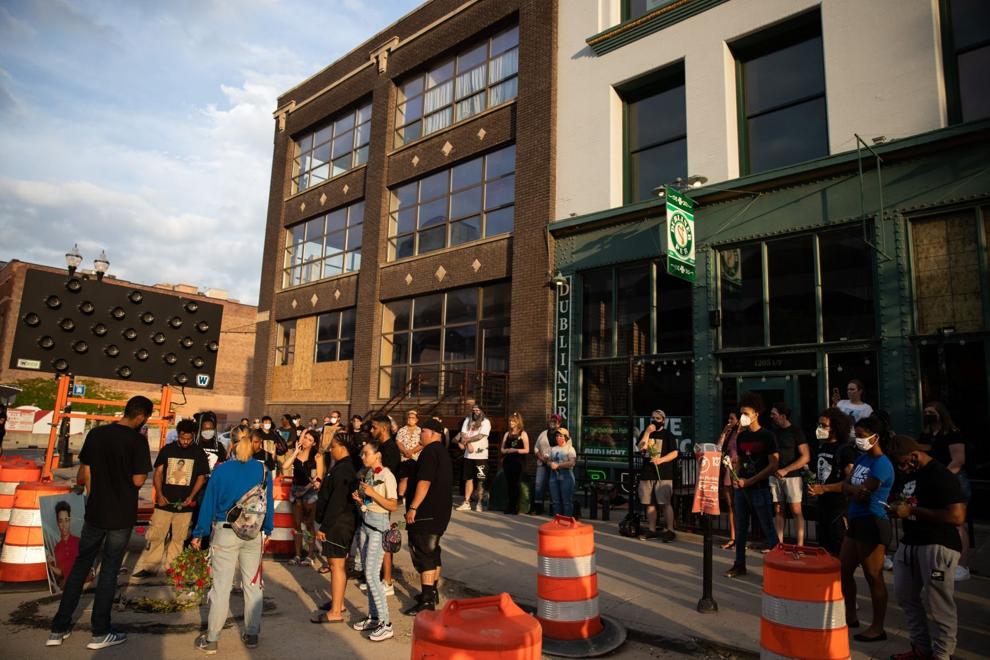 Scurlock Vigil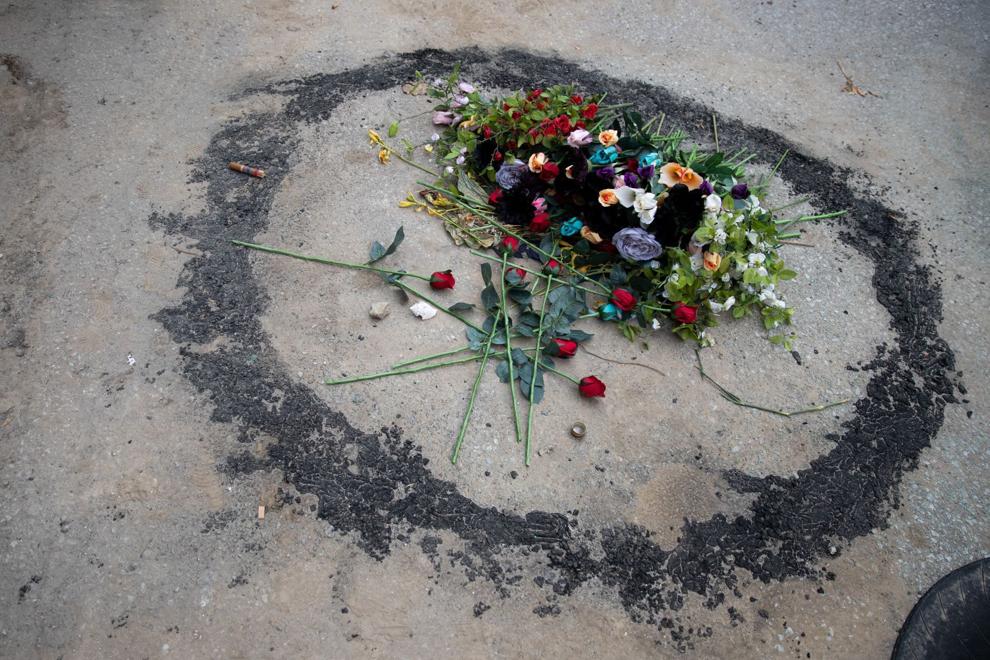 Scurlock Vigil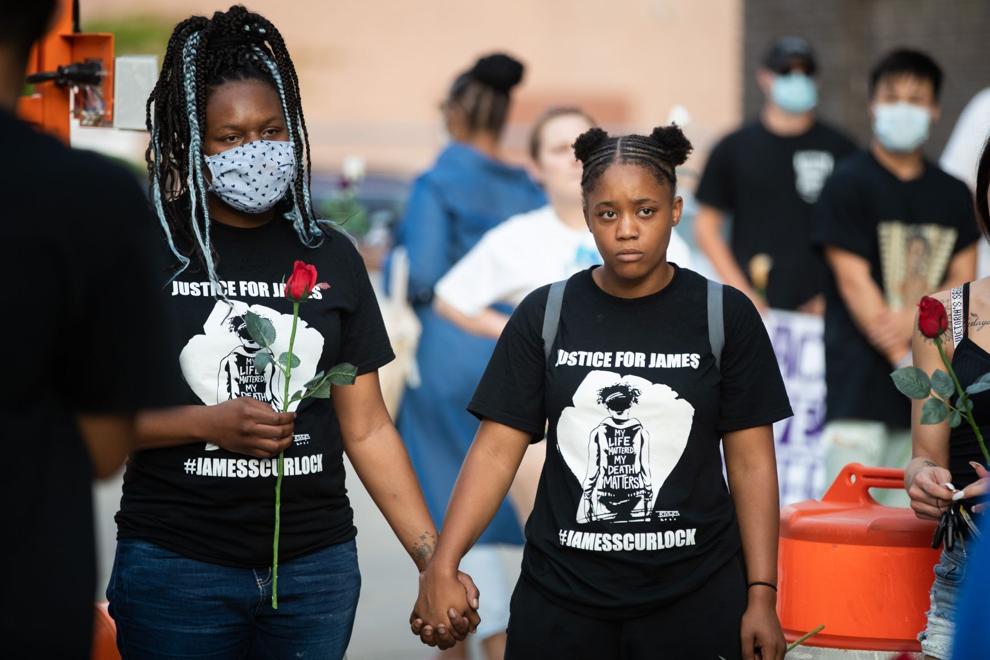 Scurlock Vigil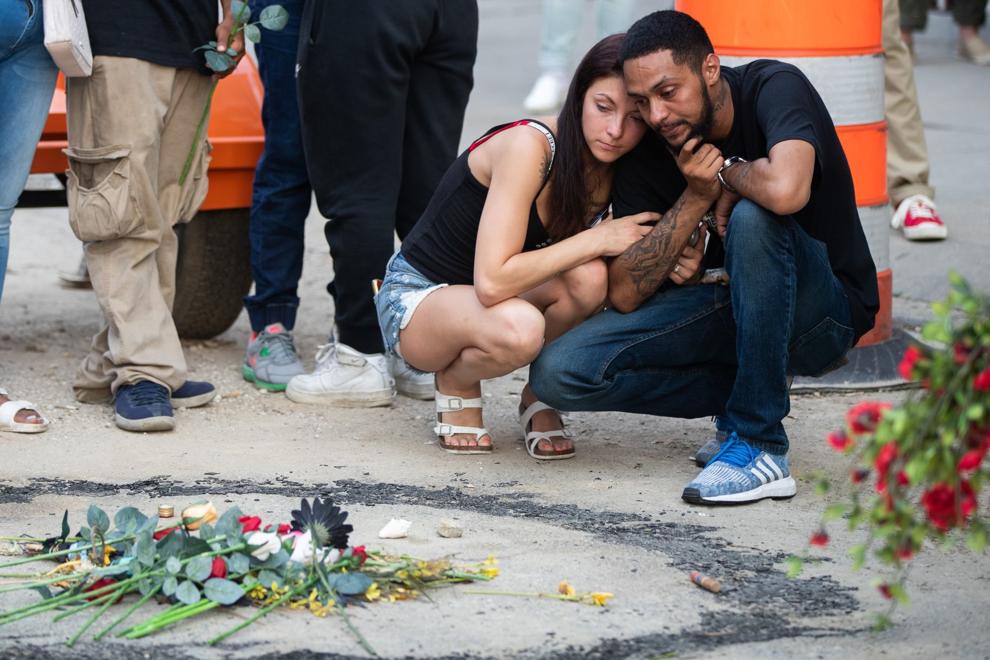 Scurlock Vigil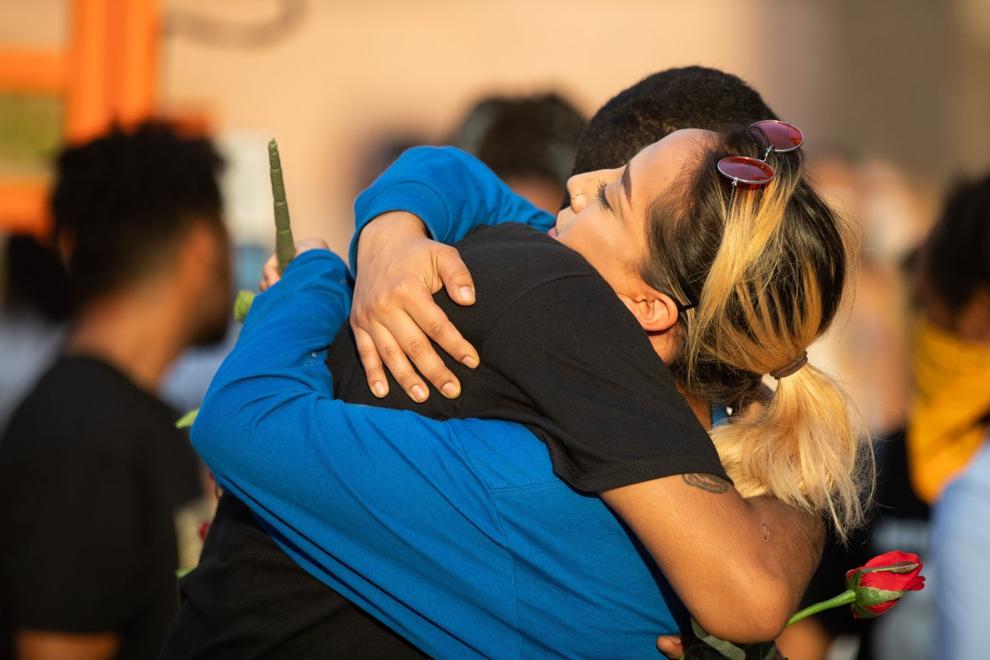 Scurlock Vigil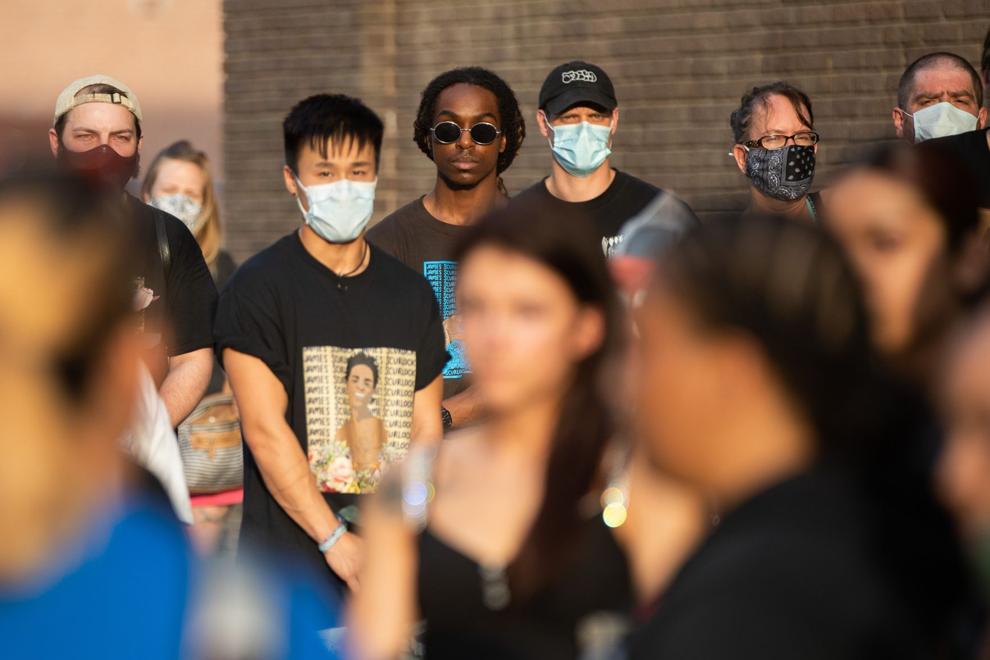 Scurlock Vigil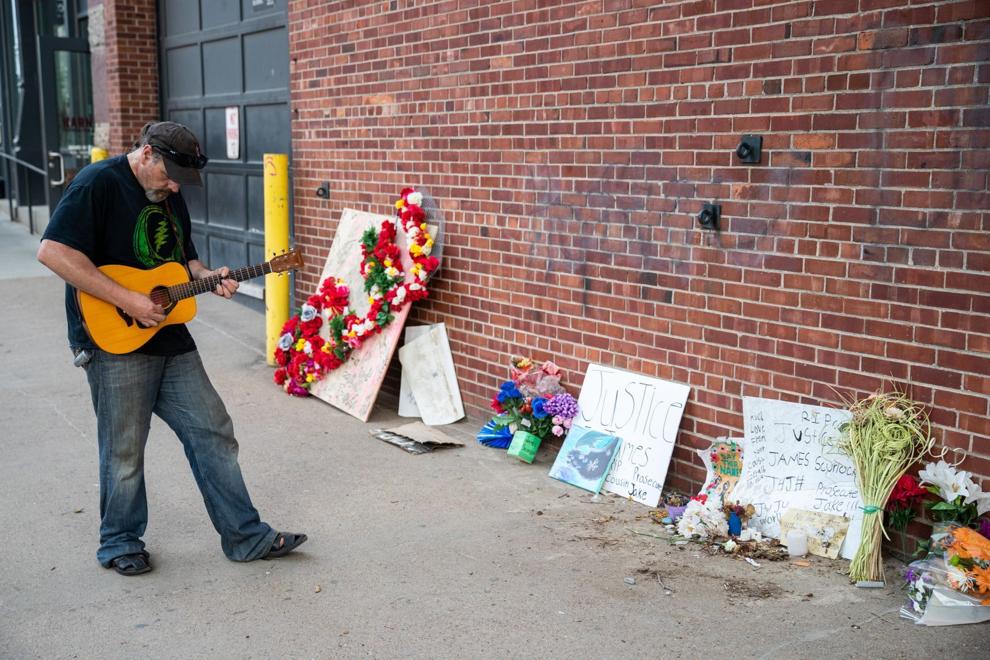 Scurlock Vigil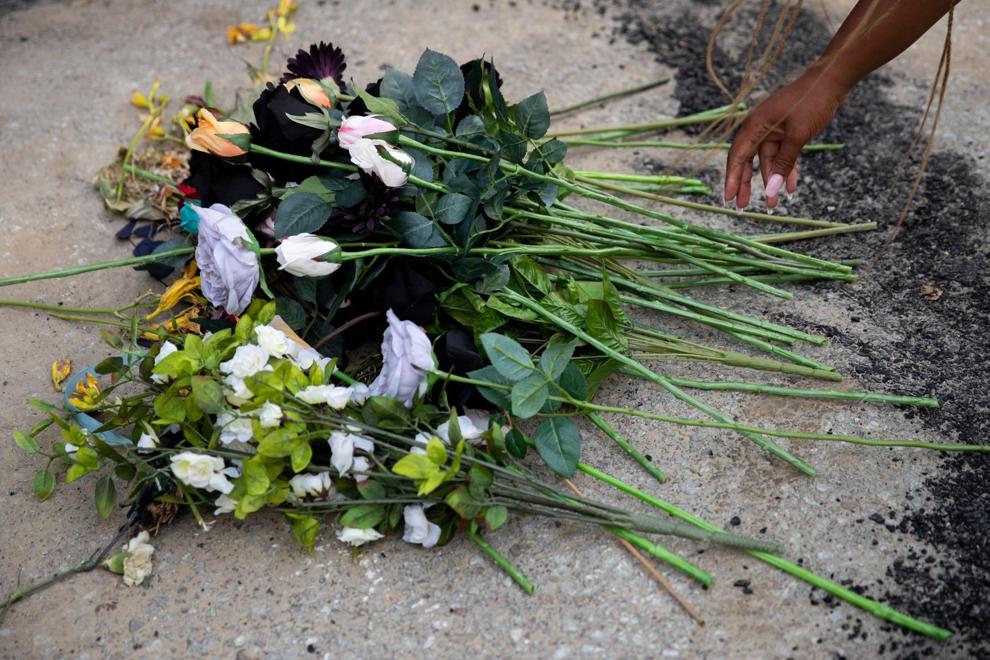 Scurlock Vigil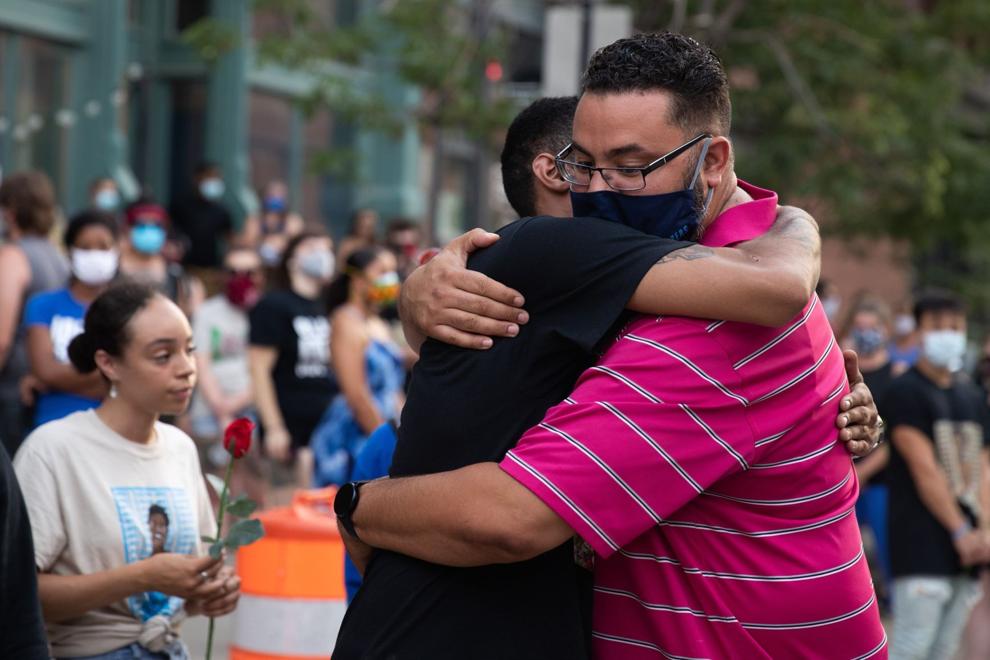 Scurlock Vigil
Scurlock Vigil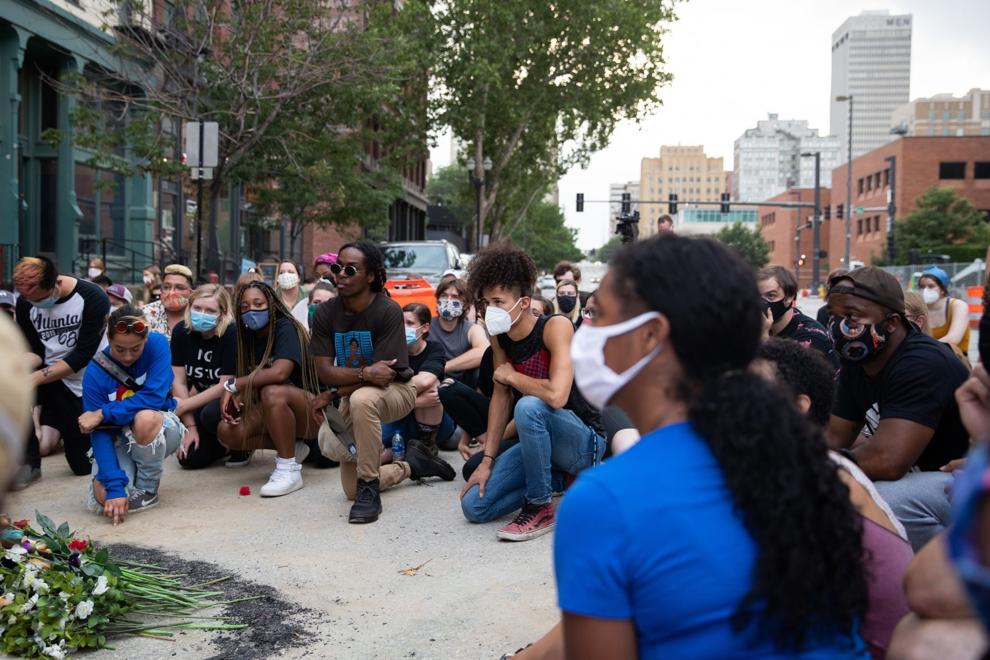 Scurlock Vigil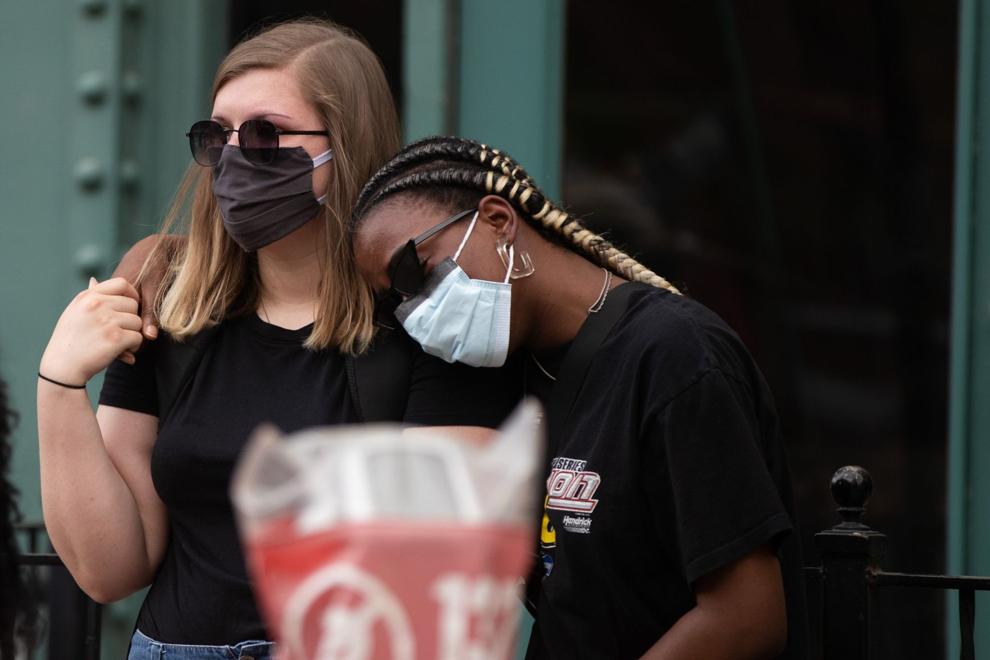 Scurlock Vigil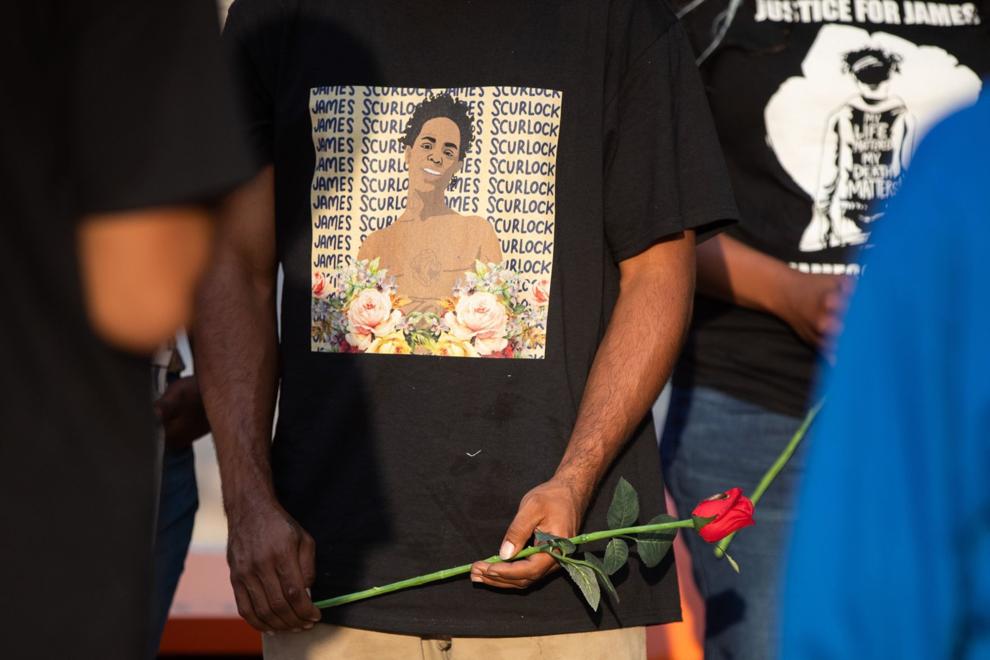 Scurlock Vigil
Scurlock Vigil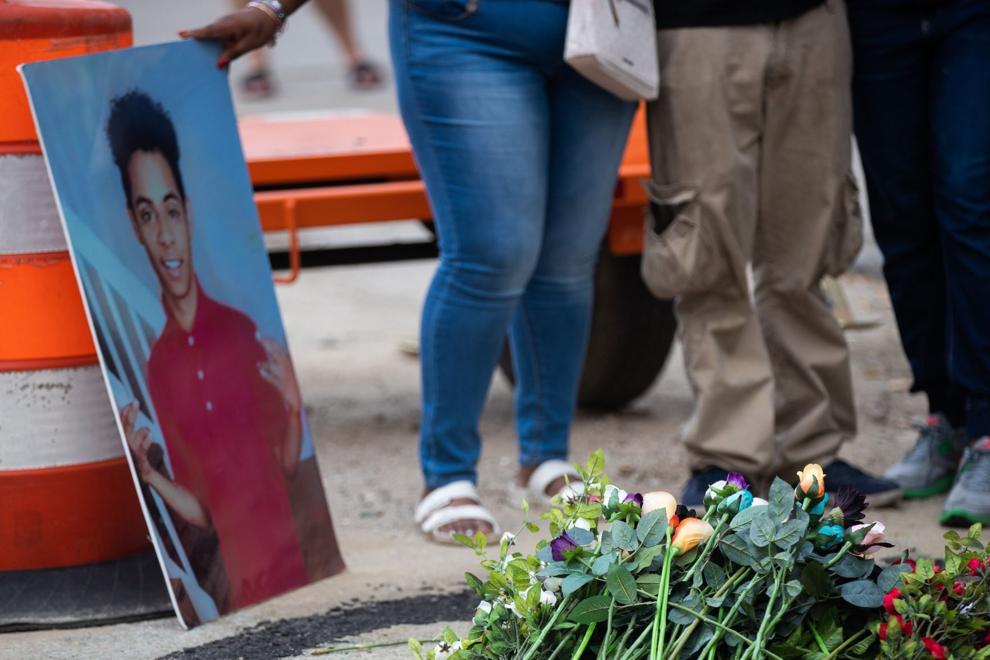 Don Kleine Protest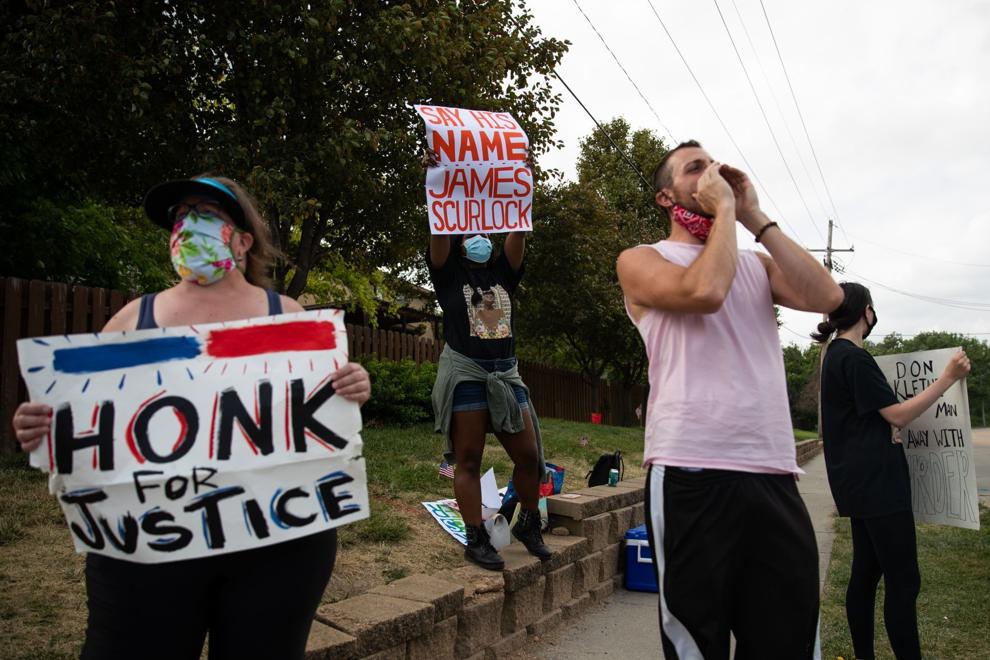 Don Kleine Protest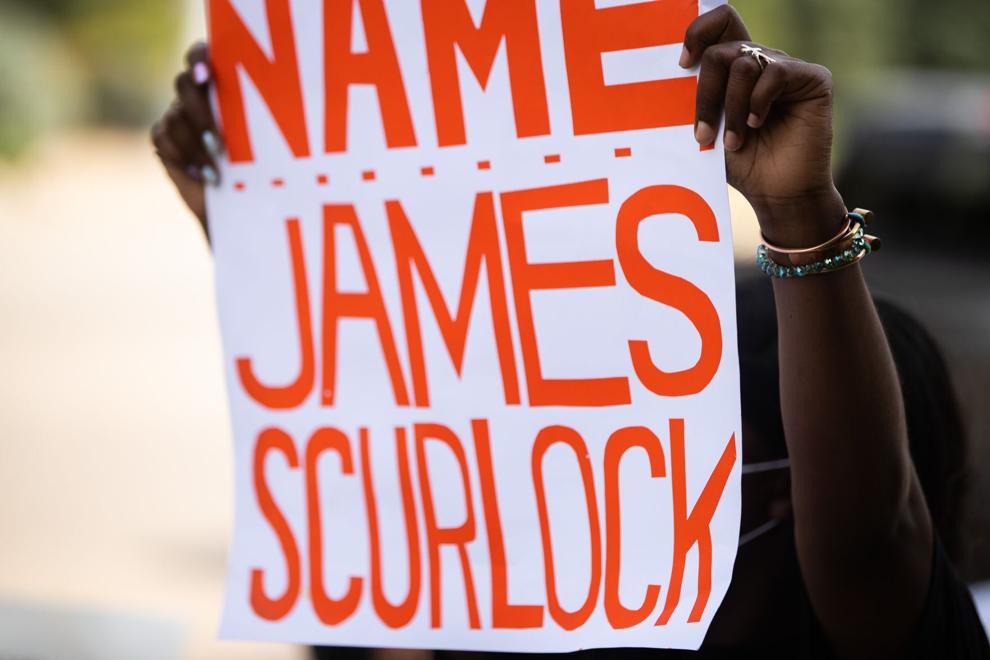 Don Kleine Protest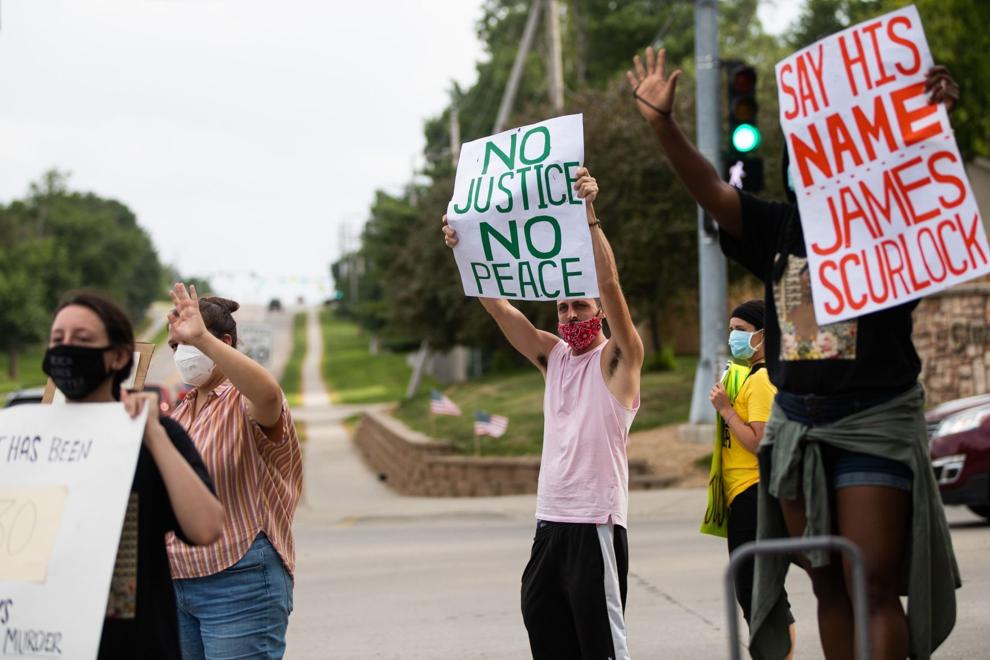 Don Kleine Protest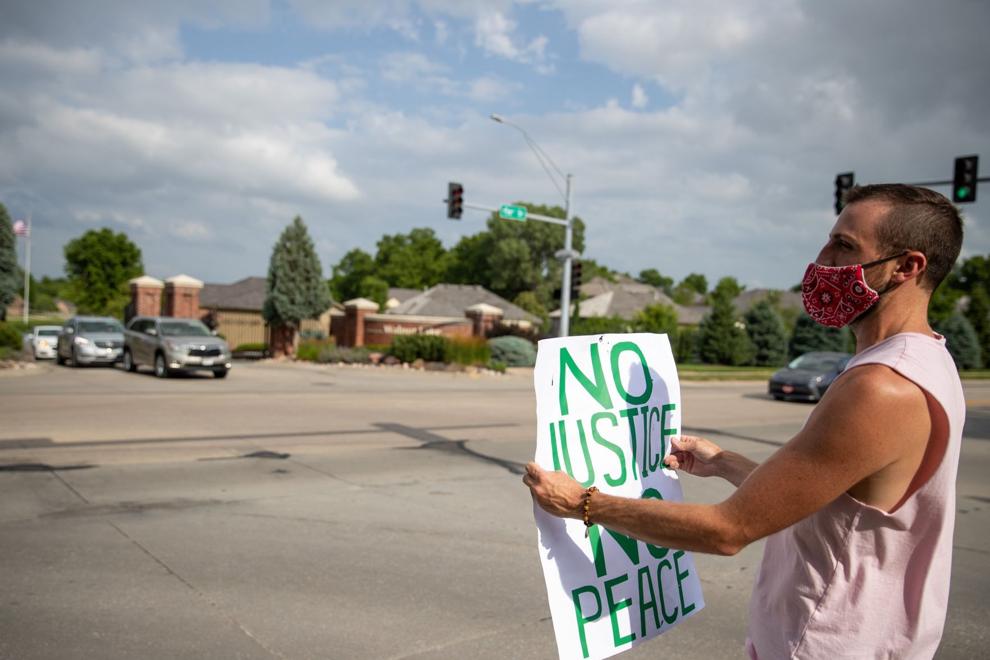 Don Kleine Protest