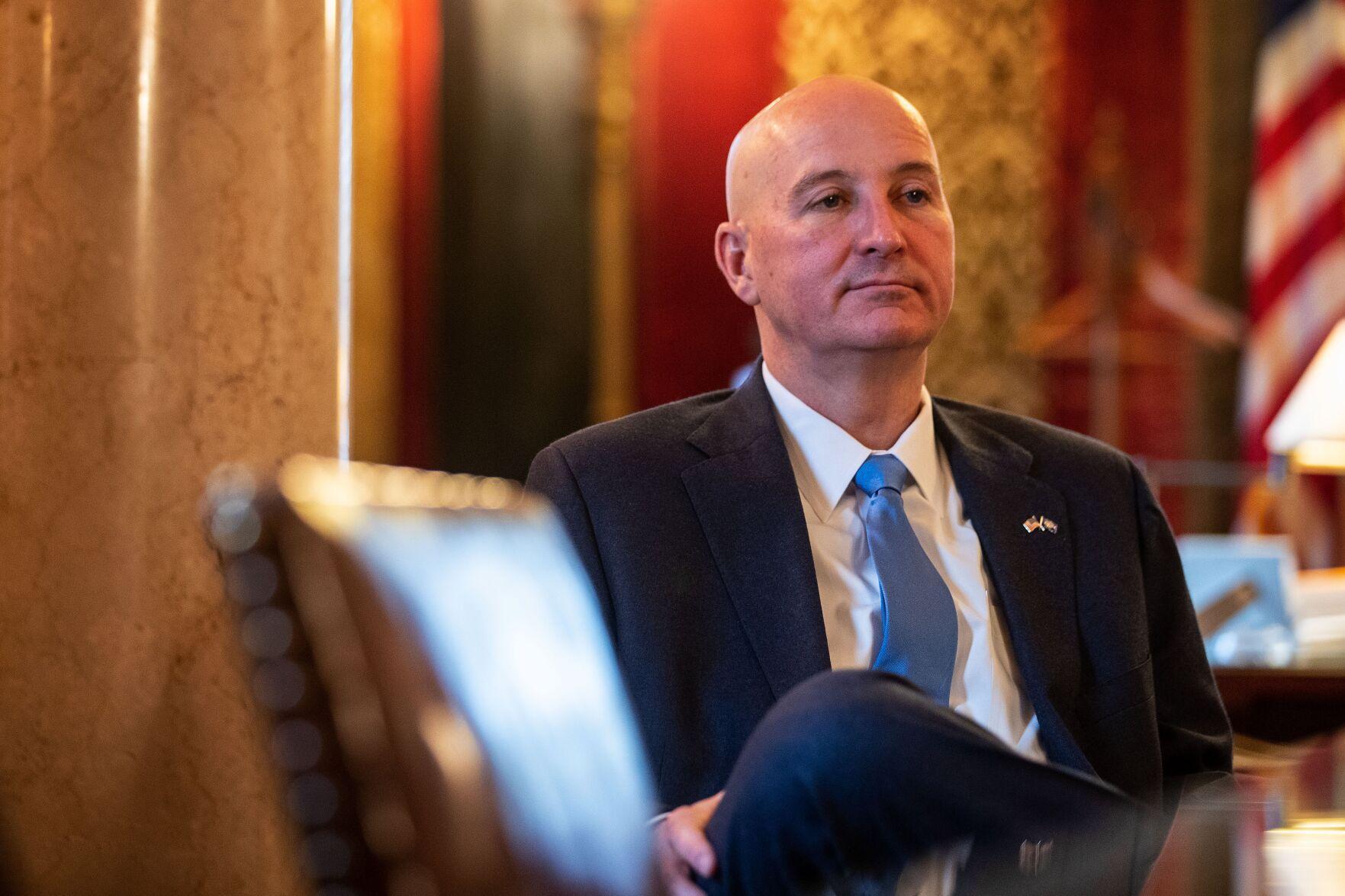 LINCOLN — News that Nebraska is dropping people with underlying health conditions further down the coronavirus vaccine priority list surprised and dismayed Kate Halperin.
For the past year, the Omaha woman and her family have given up almost all normal activities to protect her husband, Andy, from COVID-19.
He's 39 but takes medication that suppresses his immune system. That puts him at higher risk if he is exposed to the virus.
So their two school-age children have been learning remotely and have done without extracurricular activities. All shopping is done online. The family doesn't get together with anyone except their parents, who have also curtailed their activities. The only outings are to medical appointments.
"That's why we're so eager for Andy to be able to get the vaccine," Kate Halperin said Friday, "so our kids can return to school in person and our family can resume at least some of our normal activities."
But Andy Halperin and other Nebraskans who have medical conditions that put them at risk but are less than 65 years old will have to wait longer for their turn to get vaccinated under the state's new policy.
State officials disclosed Thursday that people with high-risk medical conditions were no longer included among the Phase 1B priority groups. The remaining groups include older Nebraskans and those working essential jobs.
On Friday, Gov. Pete Ricketts defended the change, saying data from Nebraska shows that the focus should be on getting shots into arms of people age 65 and over.
"The older you are, the more likely you are to have that severe result that ends up in death," he said.
He pointed to an analysis of COVID-19 deaths by state health officials that found that death rates were strongly correlated with age, with rates rising steeply over the years.
The analysis did not attempt to compare death rates of people with high-risk conditions with those without because the data was not available, according to Matt Miltenberger, the governor's chief of staff.
But officials did look to see if deaths of younger Nebraskans could be tied to any one high-risk medical condition. They found no trends.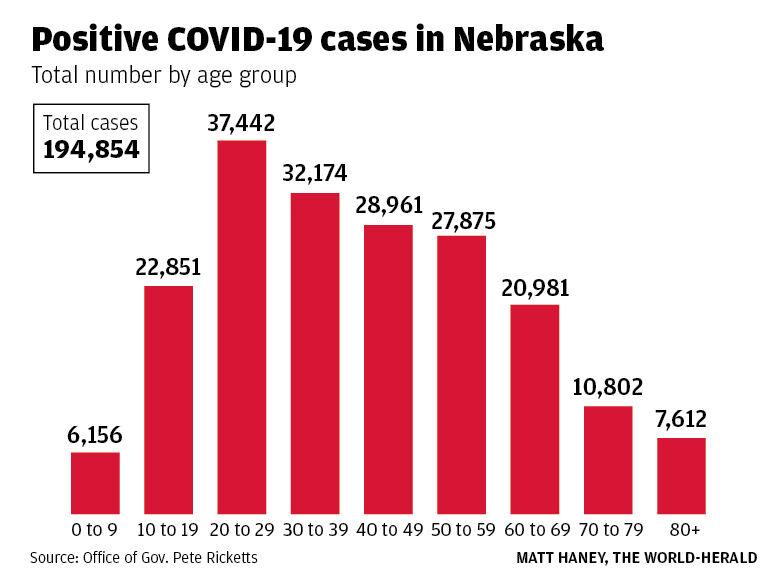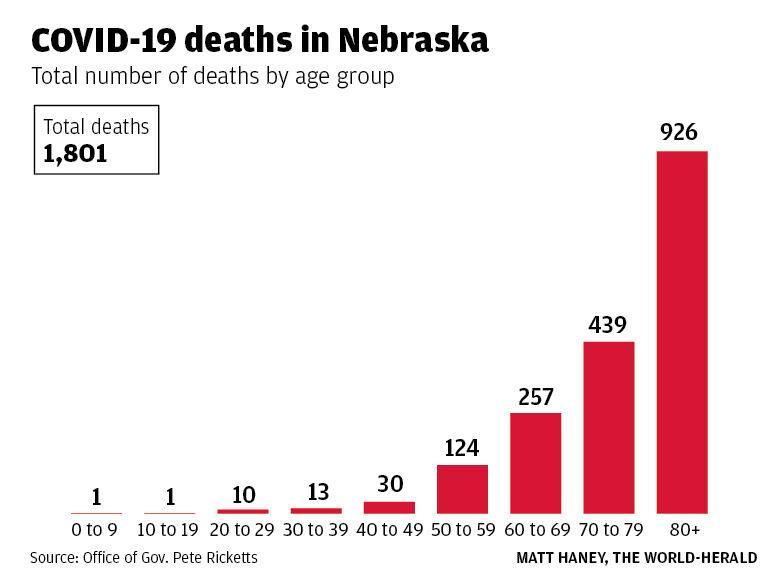 Dr. Tom Safranek, the former state epidemiologist, said it makes sense to give out vaccinations based on age, rather than medical conditions, given the death rates.
He said giving people with medical conditions a higher priority than those without encourages people to game the system by claiming conditions that they may not have and complicates the process of organizing vaccination clinics.
The federal Centers for Disease Control and Prevention lists several common conditions as increasing the risk from the coronavirus. Among them are obesity, coronary artery disease, pregnancy and smoking.
But Safranek acknowledged that an age-based approach can lead to difficult outcomes because it forces younger people with serious health problems to wait longer.
"This is not an easy thing," he said.
His view is not shared by everyone in the health field. Numerous cancer organizations sent a letter to President Joe Biden on Wednesday, urging priority vaccinations for patients with active cancer and cancer survivors.
Among the signers was the Buffett Cancer Center at the University of Nebraska Medical Center.
The letter cited recent studies showing that death rates for COVID-19 patients with cancer were double the rates of those without cancer and that coronavirus-related hospitalizations were higher as well.
Edison McDonald, executive director at the Arc of Nebraska, said he was troubled about the state's change in priorities.
He said health officials have done a good job of vaccinating people with intellectual and developmental disabilities who receive state-funded services. But that leaves out many others, who may have physical disabilities as well.
Ricketts said the state plans to move on to people age 50 through 64 when the Phase 1B group is done. He said more information will be coming out later about other groups, including younger people with high-risk conditions.
Phase 1A of Nebraska's vaccination plan prioritized health care workers and those who live and work in nursing homes. The initial priority in Phase 1B was those 75 and older, but the process is now focusing on those 65 and older.
Iowa's vaccination plan, also in its second stage, also does not include those with underlying health conditions. But in neighboring South Dakota, "high risk patients" who have cancer, are undergoing dialysis or have had a transplant are included, as are people with two or more underlying health conditions.
---
Our best Omaha staff photos of February 2021