Nebraska Gov. Pete Ricketts on Thursday rebuked UNL for its new racial equity plan and singled out Chancellor Ronnie Green for criticism.
The comprehensive plan would examine everything from hiring to financial aid and from enrollment to classroom instruction. The University of Nebraska-Lincoln released the plan Wednesday.
Ricketts said the plan would inject critical race theory "into every corner of campus."
"It will pit people against each other by conditioning everyone to see others through the lens of race rather than as individuals with unique strengths," Ricketts said in a statement.
Ricketts said Green called him Tuesday to advise him of the plan's pending release.
"I urged Chancellor Green to avoid divisive policies," the governor said. "Since then, Chancellor Green has misrepresented my position on it in conversations with university stakeholders. He has told people that I support it, and nothing could be further from the truth."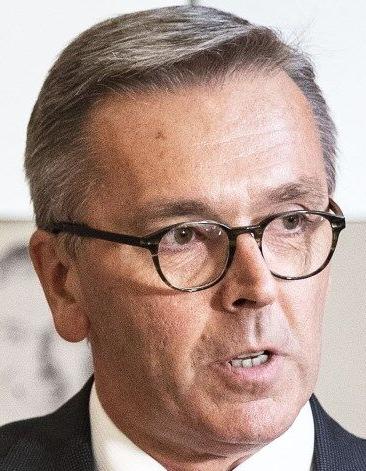 Green and the UNL administration declined to respond to Ricketts' comments. University of Nebraska President Ted Carter also declined to comment.
Batool Ibrahim, a student regent from Lincoln who is majoring in political science and global studies, has described the plan as commendable, explaining that she has encountered racism on campus, including being called the N-word.
"The University of Nebraska-Lincoln is setting the stage for the State of Nebraska," she said.
UNL embarked on the plan after the murder of George Floyd, a Black man, by a White Minneapolis police officer in May 2020. Floyd's death sparked national outrage.
Regent Paul Kenney, an agribusinessman, farmer and rancher from the Amherst area, said UNL should have involved the regents in the process.
Kenney, chairman of the board, said he received his first a copy of the plan less than a day before it became news.
"I don't think that's right," he said. "With something this major, they ought to get a little bit of input before it hits the airwaves."
Kenney was among the regents to vote for fellow Regent Jim Pillen's proposal to ban critical race theory in the NU system. The board voted down the proposal 5-3 in August.
Critical race theory — an academic approach that views race as influencing many aspects of society, including the legal system — has increasingly been invoked by conservative politicians when referring to matters dealing with race and diversity. After Ricketts said he opposed critical race theory during a radio call-in show in June, a professor at UNL said the governor's remarks reflected a lack of understanding of the theory.
Pillen, a Republican running to replace Ricketts as governor, also has condemned the racial equity plan, saying that it's divisive and violates the Nebraska Constitution and the Board of Regents' bylaws.
A UNL spokesperson Wednesday said the university worked to ensure that its proposal did not run afoul of the constitution or the bylaws. The plan does not require approval by the regents, according to the spokesperson.
As for how to chart a path forward in terms of NU's independence, Kenney said:
"We still manage the university, and we have a good relationship with the governor," he said. "He has a right to his opinion along with everyone else. The ink has got to get dry, and we'll be addressing this. ... We will just try to get to that point."
---