Dean and Wayne Fedde know their Sarpy County farm like it's a family member. They know the land's stories, the names of people who've laid claim to it since the mid-1800s, the animal and tree species that survive on it.
"Wayne and I grew up on this farm and the farm of our grandparents," Dean Fedde said. "We were taught a deep respect for the land and for the nature upon it."
The brothers purchased the farm, which borders Schramm Park just south of Gretna, from their aunt in the early '90s.
As development crept closer to home, they turned to a conservation easement to ensure their land retains its rural identity. Now, they're watching with alarm and disbelief as Nebraska Gov. Pete Ricketts campaigns against conservation programs and tools they've relied on for years.
"It's just harming a lot of potential farmers and ranchers that would do a conservation easement," Dean Fedde said. "He's got them all in fear of any government programs."
Conservation easements, which have been used in Nebraska and the U.S. for decades, are voluntary agreements that keep land in private ownership while an organization, typically a nonprofit or government entity, monitors the land and can enforce the easement's requirements.
The Feddes were offered a permanent conservation easement, which permanently limits how land can be used, by the Nebraska Land Trust in 2010, according to Dean Fedde.
When the trees in the cedar windbreak they planted in the mid-1990s weren't so tall, the Fedde brothers could look northeast from one of their fields and see the main impetus for accepting the Land Trust's offer. Their grandparents' farm, once situated diagonally from the land the brothers farm today, was sold and broken up into parcels that now hold five homes.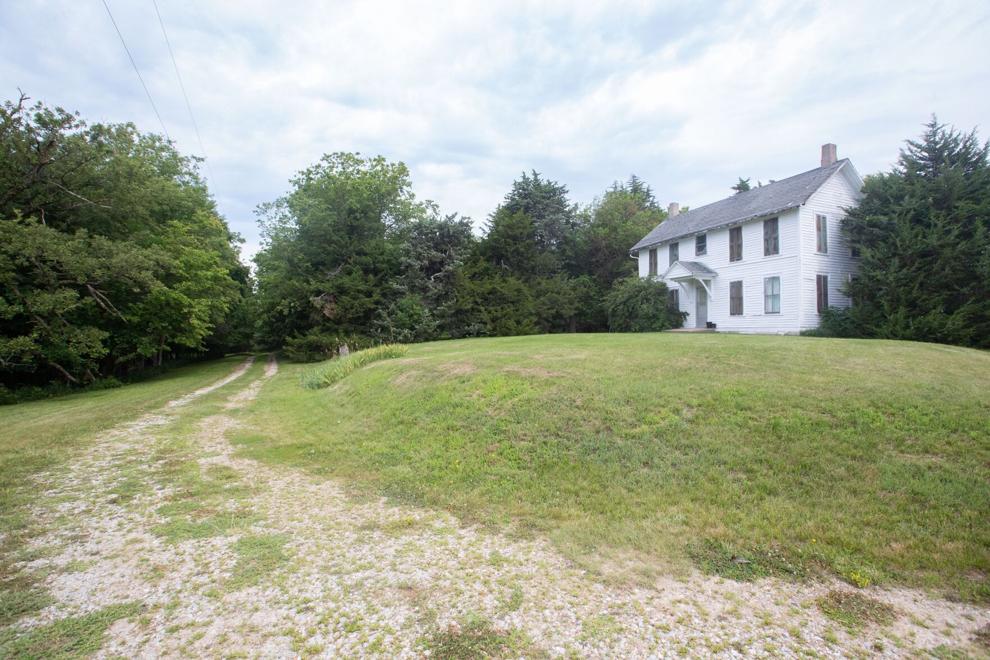 The Feddes' easement sets limits on what can happen on much of their property. They can farm it and do other things like hunt on it and put up fences. But the land can't be developed, and only a pocket of it can be built upon.
Dave Sands, the Land Trust's executive director, said making this decision is a big deal.
"Conservation easements are a huge decision for a landowner, because you're determining the future of your land," he said. "So, we encourage landowners not to make the decision lightly."
But Dean Fedde said it was an easy choice for them. They saw their land's future as a road with two permanent forks: It gets developed and stays that way, or they act and keep it in agriculture forever.
"We can protect it forever, or it's going to be gone forever," Dean Fedde said. "That's the two choices I see right now — because it's coming."
Agriculture is shrinking in Sarpy County, the fastest-growing county in Nebraska. In 2010, there were about 89,572 acres of agricultural land in Sarpy County, according to data provided by Assessor Dan Pittman. This year, there are 78,722 acres — a 12% decrease over 11 years.
And that may not offer a full picture. Land that's in agriculture — say, along Nebraska Highway 370 or U.S. Highway 6 — may have already been purchased by a speculator who's continuing to grow beans or corn until they develop it or sell it to a developer.
"Best way to put it is, every piece of land is in the path of development," Pittman said.
From the Fedde farm, there's a view of the Cloisters on the Platte, a religious retreat center founded by Joe Ricketts, the father of Gov. Ricketts.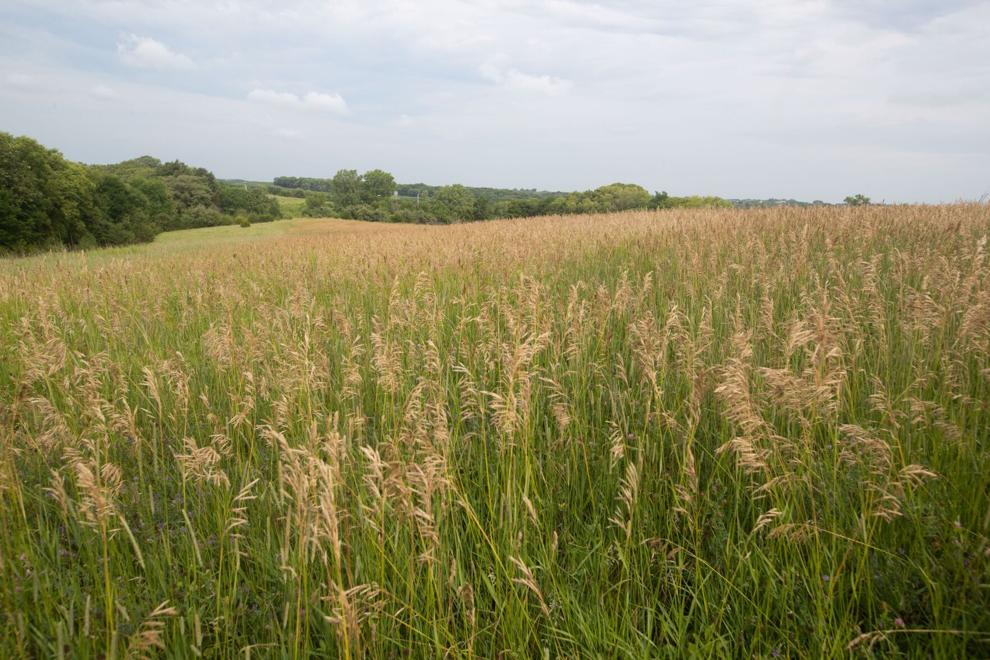 The governor has criticized permanent easements while detailing his opposition to President Joe Biden's goal to conserve 30% of the nation's land and water by 2030, often referred to as "30-by-30." That's a nationwide goal, not a state-by-state goal.
Temporary easements may be appropriate, Ricketts has said, but he's opposed to perpetual easements — entering a permanent easement means surrendering control of the land forever and stunting future generations' flexibility in managing it, he has argued. However, he has stopped short of supporting state intervention to halt such easements.
During his monthly radio show in July, the governor said concerns about how such easements affect property taxes and future development possibilities need to be weighed against the rights of private landowners to direct what happens to their property.
"We want to strike a balance between personal property rights and the public good here," Ricketts said.
Broadly, Ricketts has framed the 30-by-30 initiative as a threat to landowners. He signed an executive order in June directing state agencies to take "any necessary step" to resist the initiative.
In a statement issued Thursday, Ricketts said he wants Nebraska farmers to look closely at any federal contract.
"We expect the federal government to look for more ways to leverage existing programs to exert more control over our land and water to achieve the goals of radical environmentalists," he said.
Less than one-half of 1% of acres in Nebraska — or 176,066 acres out of more than 49 million — are under a conservation easement, according to the National Conservation Easement Database. If a county has zoning in place, the local government can deny an easement if it conflicts with a previously approved land use plan or a previously announced plan for government land use.
One point Ricketts often makes is that an easement can impact taxes. Since it limits what a property owner can do with their land, it might reduce what someone is willing to pay for it and decrease its taxable value.
But the Feddes don't pay a penny less than they did previously in property taxes, Dean Fedde said.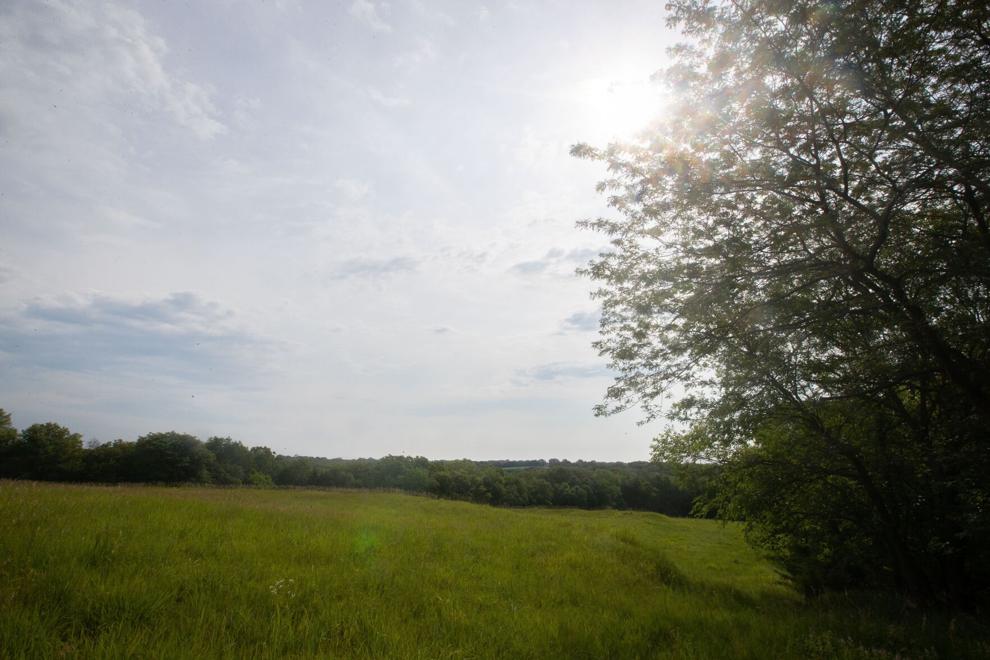 When people try to throw all conservation easements into one basket, Sands said, it's a "huge mistake." Every easement is different, and every organization wielding them differs, too, he said. The Land Trust preserves working farms and ranches, and mainly focuses on the Pine Ridge area and the Lower Platte Valley from Fremont to Plattsmouth.
"There's always more people who would like to sell conservation easements than there are funds to purchase them," Sands said.
For their easement, Dean Fedde said they hired an appraiser who valued their land at two different amounts: if it sold for development and if it sold for agriculture. The difference between those numbers was the value of the easement: $750,000, according to Dean Fedde. They wanted to use the one-time money to expand their farm, he said, but no neighbors wanted to sell and they used it to purchase agricultural land in Saunders County instead.
The USDA Natural Resources Conservation Service offers two types of easements, said Brad Soncksen, assistant state conservationist for programs at the agency. Soncksen is responsible for the implementation in Nebraska of conservation programs in the Farm Bill that President Donald Trump signed into law in 2018.
One type is agricultural land easements, which, like the Feddes' easement, protects current land use and farming operations. An authorized entity, such as the Land Trust or a local government, holds title to those easements, Soncksen said.
The other type of easement is a wetland reserve easement, for which the agency works directly with landowners. That type of easement primarily restores converted wetlands to their original state to create wildlife habitat, according to Soncksen, and can be perpetual or last for 30 years. Generally, those areas are not the most highly productive agricultural land, he said.
Both programs are 100% voluntary, Soncksen said.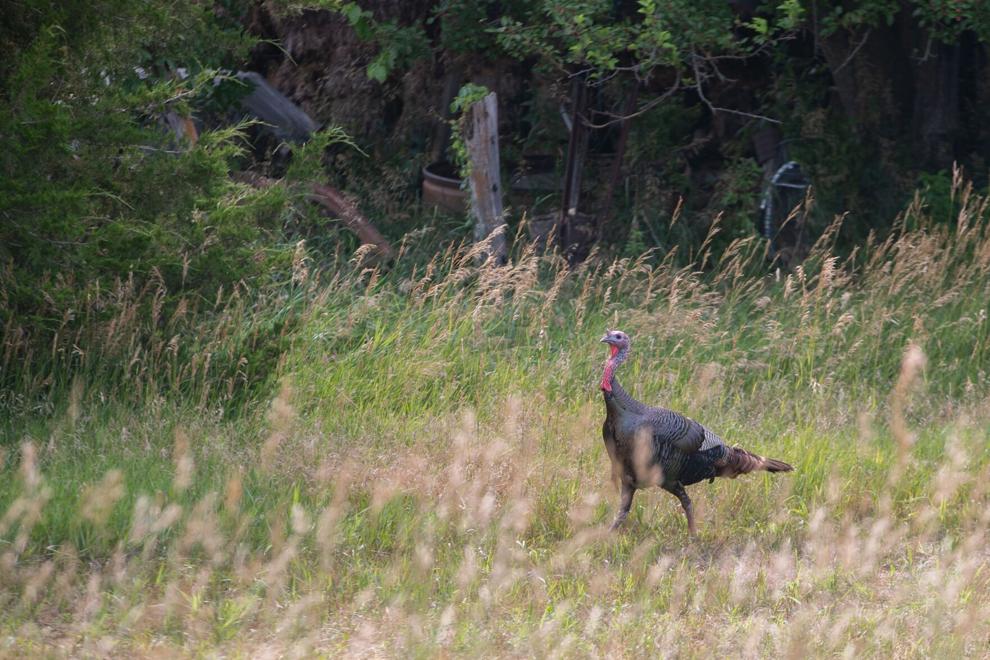 Similarly, John Denton with Nebraska Ducks Unlimited said landowners approach the organization with interest in easements.
"A lot of them have a conservation ethic and really want to protect their land as crop and habitat at the same time," he said. "And we're able to do that."
Ducks Unlimited, a waterfowl and wetlands conservation organization, holds 35 easements across 11,000 acres in the state, according to Denton, manager of the organization's conservation programs in Nebraska.
Primarily, the lands are along the Platte River corridor, he said. And, in most cases, cropping or at least grazing is allowed on the lands, as long as the wetland isn't being drained. The organization wants the lands to stay working lands, because it doesn't want to be seen as taking highly productive lands out of production, he said.
Through that program, known as CRP, farmers idle land and plant species to improve environmental health in exchange for a yearly rental payment from the federal government. In 2019, nearly 1.1 million acres were enrolled in CRP in Nebraska, federal data shows, and the program sent about $72 million in rental payments to Nebraska farmers.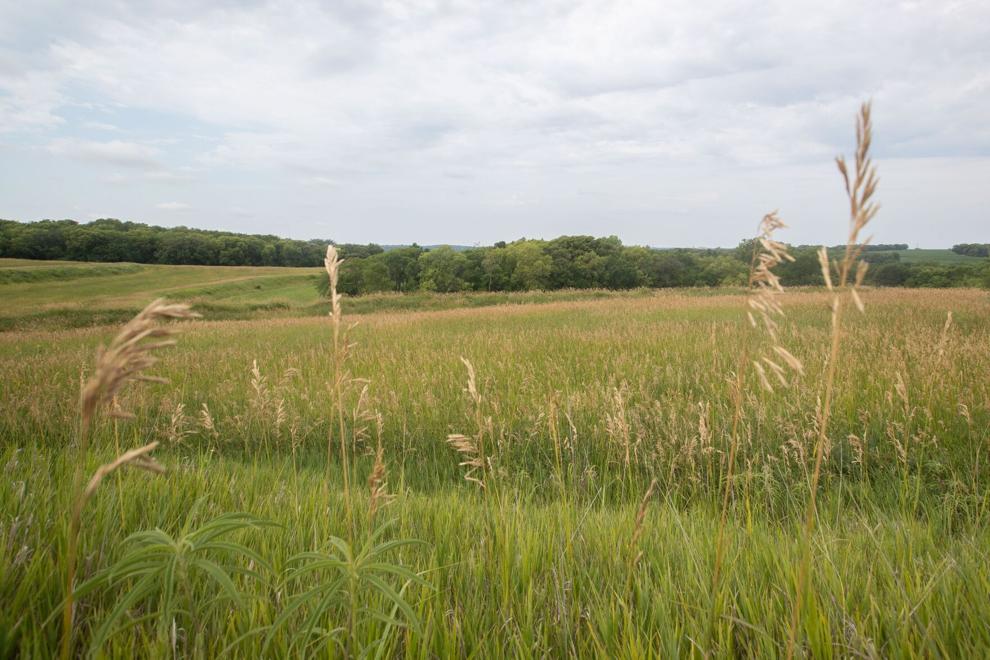 The Feddes also participate in CRP. They have three 10-year contracts with varying expiration dates that include 32.58 acres, according to Dean Fedde. The first includes field borders and areas prone to erosion. A few years later, they added isolated acres that were difficult to access and at risk of being eaten by wildlife, and they applied for their third, Dean said, when he realized his responsibilities would limit the time he could dedicate to their "time-consuming organic operation."
Those acres are a mix of prairie grasses, legumes and wildflowers that boost sustainability while offering wildlife a place to nest, he wrote in an email. The land attracts pollinators for their grain and alfalfa fields, and insects that feed the birds. The field edges now filter rainwater run-off and snowmelt and protect the hillsides from erosion. The borders also serve as a barrier between their organic farm and a neighbor's conventional operation, he said.
They've received about $180 an acre per year in rental payments, Dean Fedde said. When they signed one of the contracts that will soon expire, Fedde said the payment was $140 an acre — this time, they've been quoted $265 an acre.
The Feddes recognize certain programs won't make sense for everyone, but they hear the governor question those tools and take it personally. They are proud of their land, and they hope they're not the only ones who appreciate the preserved view of their land, which is visible from local attractions that include a restaurant at Eugene T. Mahoney State Park.
"You can either see our treetops, or you can see a series of rooftops," Dean Fedde said.
---