LINCOLN — State Sen. Brett Lindstrom of Omaha, a presumptive candidate for governor in 2022, sidestepped a question about his aspirations for higher office during a press conference Friday that celebrated the passage of his bill that phases out taxes on Social Security income.
Lindstrom had introduced Social Security tax break bills for several years before getting Legislative Bill 64 over the finish line this year.
The bill's intent is to phase out taxes on Social Security over 10 years, eventually providing an average $1,000-a-year tax break for the state's 320,000 recipients of the federal retirement checks.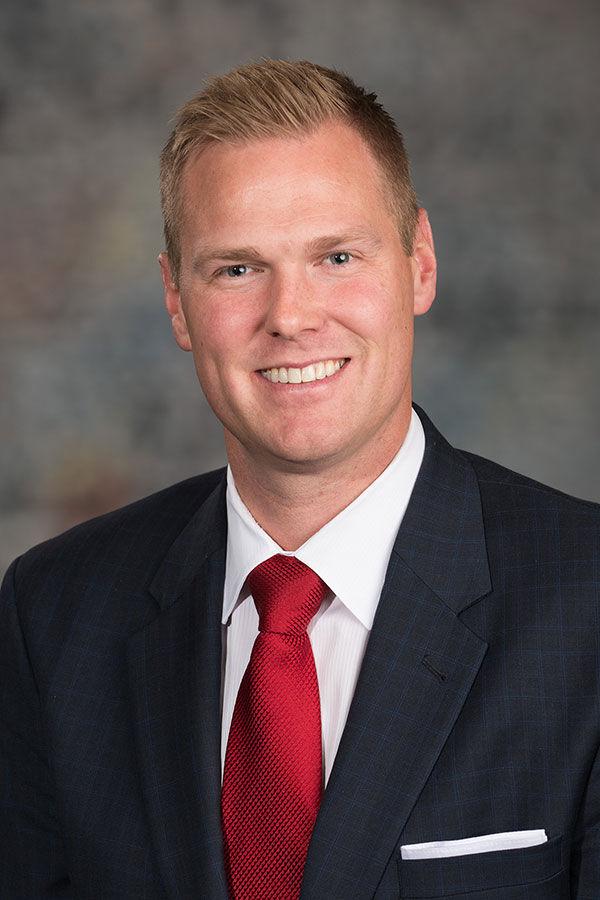 Currently, single taxpayers in Nebraska with adjusted gross incomes of below $44,460 and couples filing jointly with incomes below $59,100, are exempt from state income taxes on Social Security. But LB 64 will gradually expand the exemption to everyone, beginning with a 5% cut on this year's taxes, and growing incrementally from there.
Lindstrom, a 40-year-old financial adviser and Republican, said he will make his intentions about running for governor known soon.
"There's still some questions that need to be answered," he said.
When asked why Gov. Pete Ricketts, an advocate for tax cuts, was not present at the press conference feting a tax break that will eventually grow to $168 million a year, Lindstrom said, "You'll have to ask him."
Taylor Gage, the governor's spokesman, said Friday that he was unaware of the press conference, adding that Ricketts had his own press conference on "renewable fuel month" about an hour before the Social Security event.
Political observers have said Ricketts will likely support another candidate, University of Nebraska Regent Jim Pillen, in the governor's race. Ricketts is blocked from seeking a third term due to term limits.
At Friday's press conference, State Sens. Mark Kolterman of Seward and Lou Ann Linehan of Elkhorn, praised Lindstrom for thinking "big" and addressing a tax policy that was unfair and uncompetitive.
All of Nebraska's neighboring states currently offer more generous tax breaks on Social Security income. In a compromise, Lindstrom agreed to phase out the taxes over 10 years, instead of his originally proposed five years. He also agreed to a review of the phase-out after five years to ensure the tax cut would not leave the state financially unable to fund state services.
"This is a conservative approach to meaningful tax reform," Lindstrom said. "And the first step toward overall reform of Nebraska's burdensome tax structure."
Lindstrom, who has one more year in the State Legislature until he is term-limited, said he may seek to amend LB 64 next year to speed up the phase-out of taxes on Social Security to fewer than 10 years.