Voters may have the chance to decide for themselves whether they want to see heightened identification requirements to participate in Nebraska elections.
Citizens for Voter ID, a Republican-led group, said Wednesday that it filed a petition seeking to place a constitutional amendment on the 2022 ballot. The amendment would implement voter ID in Nebraska, though a copy of the petition was not immediately available Wednesday.
The Nebraska Secretary of State's Office acknowledged that an initiative petition was filed Wednesday but said it remains confidential for five days following receipt by the sponsor, in this case Citizens for Voter ID.
Backers say the measure — long sought by Republicans in the state — would ensure confidence in elections. Opponents, on the other hand, argue voter ID is a veiled effort to restrict voting.
The amendment effort comes amid a wave of election laws, in mostly Republican-led states, following the contentious 2020 election. Former President Donald Trump continues to claim, without evidence, that he was the victim of "voter fraud" and that he, not President Joe Biden, won the election.
Despite the lack of evidence supporting electoral maleficence, Republican officials have introduced various election-related laws that they say are intended to maintain free and fair elections.
State Sen. Julie Slama of Sterling introduced a resolution this past session that would have placed a voter ID amendment before voters, but the resolution failed to make it out of the divided Government, Military and Veterans Affairs Committee in the Nebraska Legislature.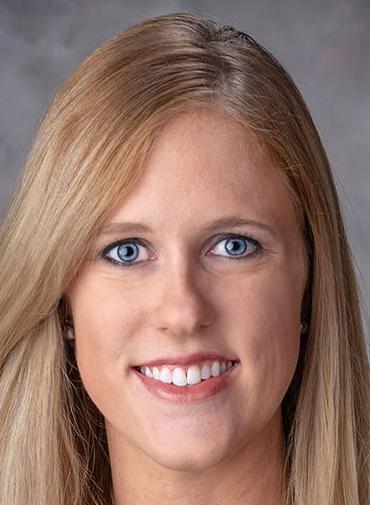 Slama, who also introduced a bill that would have changed how Nebraska awards its Electoral College votes, is a member of the Citizens for Voter ID group. Nebraska Republican Party National Committeewoman Lydia Brasch, a former state senator from West Point, and Nancy McCabe of Omaha, former chairwoman of the Douglas County Republican Party, also are involved with the group.
"What's clear to me, after working on this issue as a state lawmaker, is that Nebraskans want voter ID, and special interests do not," Slama said in a press release. "The special interests may have influence in the Capitol, but the voters and Nebraska's Second House will have the last word. "
Jane Kleeb, chair of the Nebraska Democratic Party, accused the Republican-led group of attempting to suppress the vote with a measure addressing a nonexistent problem.
"We do not have voter fraud in Nebraska," Kleeb wrote on Twitter Wednesday. "This is a waste of time and money. We should be expanding vote by mail and voter registration efforts. Instead, Republicans want to restrict the vote."
Ricketts and the GOP have filed paperwork to start a ballot initiative for Voter ID. We do not have voter fraud in Nebraska. This is a waste of time and money. We should be expanding Vote By Mail and voter registration efforts. Instead, Republicans want to restrict the vote. pic.twitter.com/2Wf9yPPFu2

— Jane Fleming Kleeb (@janekleeb) July 7, 2021
Civic Nebraska, a group that says it aims to promote statewide civic health, among other efforts, also condemned the voter ID effort Wednesday.
"The right for eligible Nebraskans to cast their ballots free from pointless obstacles must be protected at all costs," John Cartier, Civic Nebraska's director of voting rights, said in a statement. "The only thing we are certain these measures would do is make it harder for eligible Nebraskans — especially young, low-income, rural, Black and brown, and senior Nebraskans — to freely and fairly cast a ballot."
Officials across the state, including Secretary of State Bob Evnen and Gov. Pete Ricketts, have touted the safety and security of Nebraska's election system, including in the 2020 general election. However, both men also have backed initiatives such as Slama's voter ID constitutional amendment during the recent legislative session.
Ricketts, through a spokesperson, expressed support for the petition effort.
"Gov. Ricketts has long been a supporter of voter ID, and he supports the ballot initiative," spokesman Taylor Gage wrote in an email. "Nebraska should always be looking for ways to improve election integrity."
Citizens for Voter ID said it intends to have petition circulators across the state in August.
Nebraska law requires valid signatures from 10% of registered voters in the state to place a constitutional amendment on the ballot. Additionally, signatures must be collected from 5% of registered voters in 38 of Nebraska's 93 counties.
As of July 1, there were 1,242,704 registered voters in the state, according to the Secretary of State's Office. That means Citizens for Voter ID would have to submit 124,271 signatures if the submission deadline occurred this month.
The tentative deadline for submitting signatures is July 7, 2022.