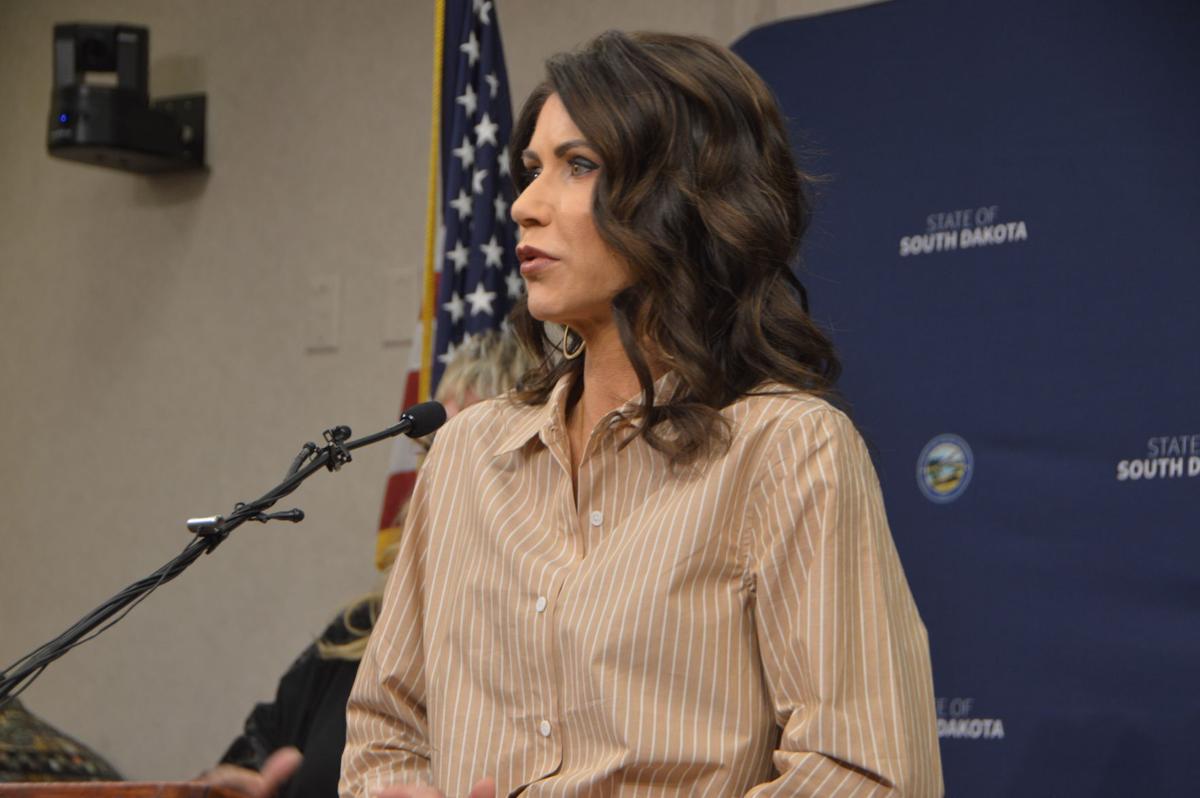 Gov. Kristi Noem said Wednesday that South Dakota won't accept "illegal immigrants" after the president asked some governors to help house migrant children.
"South Dakota won't be taking any illegal immigrants that the Biden administration wants to relocate. My message to illegal immigrants … call me when you're an American," she tweeted.
Noem is not one of the governors President Joe Biden has reached out to for help.
"We have not received any formal requests from the Biden administration at this time," spokesman Ian Fury said. "Governor Noem is sending the message that if we receive any such request, it will be denied."
Fury did not respond when asked what kind of request Noem was referring to. But the only request that appears to have been made is for states to help house migrant children, not adults.
Biden has requested that some states open state-run facilities and services to unaccompanied migrant children. Iowa Gov. Kim Reynolds and Nebraska Gov. Pete Ricketts said they rejected such requests after being contacted by the federal government.
South Dakota Voices for Peace, the only nonprofit in the state providing legal services to migrant minors living with sponsors, criticized Noem's tweet.
"South Dakota governor's tweet is un-American, racist and heartless. Her pattern of racism and bigotry towards immigrant communities is abhorrent," the group's executive director and attorney, Taneeza Islam, said in a press release. "She is pandering to her base to get some likes on Twitter, on the backs of innocent and extremely vulnerable children."
Almost 19,000 children traveling alone were stopped at the U.S.-Mexico border in March, smashing previous highs. Republicans blame the surge on Biden and Democratic policies. Biden and other Democrats say the administration is dealing with a backlog due to COVID-19 and Trump administration restrictions.
"In South Dakota, immigrants hold many different statuses; there are visa holders, lawful permanent residents, international students, visitors, U.S. citizens, agricultural workers, doctors and scientists, and those with no documented status," South Dakota Voices for Peace said. "Immigrants in SD are our essential workers. During the COVID-19 pandemic they are the workers who fueled our agricultural economy and took care of our dying community members."