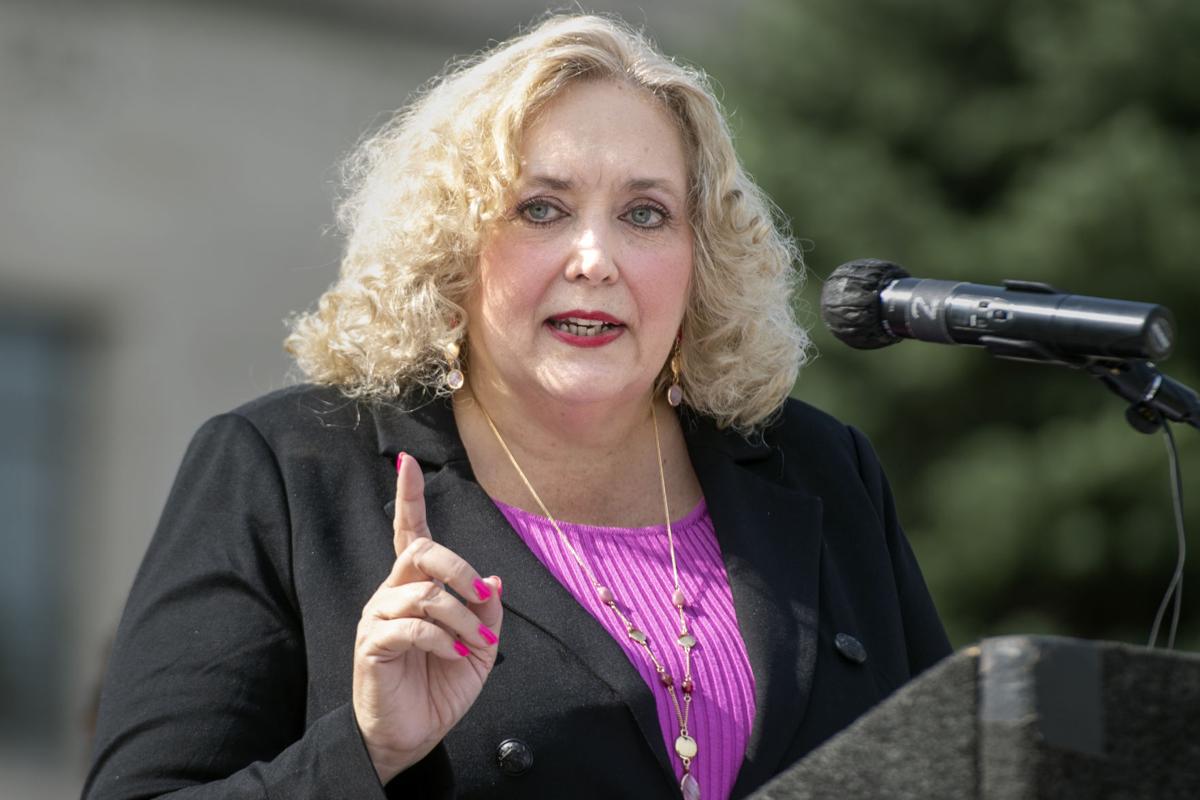 LINCOLN — State Sen. Carol Blood of Bellevue on Monday formally launched a bid for the Democratic nomination for governor in 2022.
She's the first Democrat to enter the race to lead a state that's been led by Republicans for the last two decades, and she centered her message on overcoming partisan divides.
On the State Capitol's steps in Lincoln on Monday, Blood praised the state's unique one-house legislative body, in which she serves. It works, she said, because it depends on collaboration among policymakers.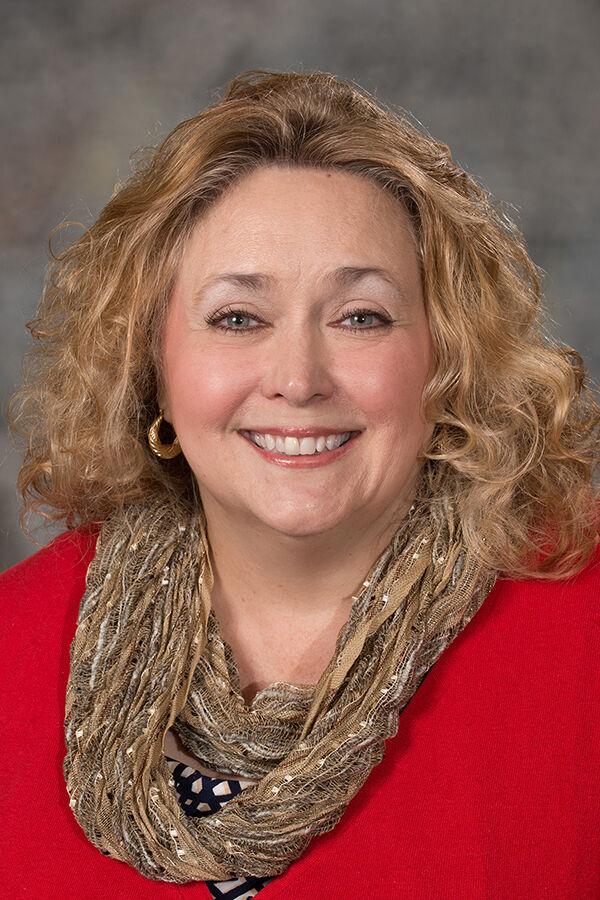 Unlike the state's cooperative unicameral, Blood said "many" in Nebraska's government have taken an "us vs. them" stance similar to what has been seen across the U.S., which she said is "killing our democracy."
"I know we can do better and see opportunities for effective change," she said. "We can begin to make things better by building relationships and bridging these divides. We can transform division and contempt into understanding and connection."
Jane Kleeb, chair of the state's Democratic Party, told The World-Herald that she's not aware of any other Democrats who plan to seek the nomination.
"As I travel across the state of Nebraska, the one thing I hear over and over again from rural and urban Nebraskans is that they want somebody that is gonna govern again," Kleeb said.
Current Gov. Pete Ricketts is term-limited and cannot run for reelection in 2022.
At least two more Republicans, former Gov. Dave Heineman and Bryan Slone, president of the Nebraska Chamber of Commerce and Industry, are considering runs.
In its history, Nebraska has elected one woman governor, Kay Orr, a Republican who began her short tenure in 1987. She served until Ben Nelson, the most recent Democrat to serve as the state's top executive, won the seat in 1990 and served most of the decade.
Introducing Blood in Lincoln on Monday were a teen girl from the area she represents; her high school speech and debate teacher; and a constituent who owns a Bellevue salon with her husband, who's a retired Air Force master sergeant. They described Blood as a role model and dedicated and tenacious student turned effective policymaker.
"As a young person, I can't be what I can't see," 13-year-old Joslyn Stamp of Plattsmouth said.
Blood also was flanked by several Democratic lawmakers, including Sen. Lynne Walz of Fremont and Omaha Sens. Jen Day, Megan Hunt, Machaela Cavanaugh, John Cavanaugh and Terrell McKinney.
In response to a reporter's question about running as a Democratic woman in a Republican state, she responded that she's a "Nebraskan, running in the state of Nebraska."
"It's about the people and the policy, not the party and the politics," she said.
The state GOP issued a statement calling Blood "far-left."
"Carol Blood has been agitating for far-left causes in our state's Legislature, while masquerading as a moderate to her district in Sarpy County," Dan Welch, chairman of the Nebraska Republican Party, said in a press release. "Nebraskans can count on the NEGOP to expose her voting record in Lincoln, which is far out of step with our state's values and principles."
In an ad, the GOP called out Blood for sitting out a vote on Legislative Bill 814 last year, which banned a type of second-trimester abortions in Nebraska. The bill banned the method known medically as dilation and evacuation. The procedure involves dilating a woman's cervix and removing the fetus in pieces. Abortion opponents call the procedure dismemberment abortion.
Though she voted for the bill after the first and second rounds of debate based on a proposed amendment, the amendment was never debated and she sat out the final vote, saying she had serious concerns that hadn't been addressed in the bill.
She said at the time that LB 814 would not end dismemberment abortions because it only bans procedures done with clamps, forceps or similar instruments. The ban would not apply if suction is used to remove pieces of a fetus. The ban also would not apply if the fetus was killed before being removed, a process that Blood called equally horrific.
Monday, Blood called wedge issues a "marketing tool." When asked what her stance would be if an abortion ban similar to what passed in Texas were introduced here, she said she couldn't comment before seeing a bill.
Blood's campaign has four pillars, according to a press release: "Prosperity for all Nebraskans, maintaining public safety and improving public health, investing in Nebraska's infrastructure and encouraging education."
She previously served on the Bellevue City Council as the at-large member, before she was elected to the Legislature in 2016 and reelected in 2020.
Blood, 60, was born in McCook, is a graduate of Adams Central High School and attended Metropolitan Community College, according to her legislative biography.
Blood said that she never planned on running for governor, but that she's not a "sacrificial lamb."
She said she's "just sick and tired of the political rhetoric."
The last straw was when a peer said he would fight against the "liberal woke," she said, in an apparent reference to Lindstrom's announcement in July that he would run for governor.
"Everybody that is running against me are playing out of the same book: 'They hate us, here's the boogeyman, be scared of it,'" she said. "But really, I don't hear anything that says, 'We're going to make a better Nebraska.'"
---