LINCOLN — Former President Donald Trump is calling for a "good and SMART America First Republican Patriot" to challenge Rep. Don Bacon in next year's primary election.
The former president issued the call in November, then highlighted coverage of the statement Wednesday. In the statement, Trump promised his backing to like-minded GOP candidates who would take on any of the congressional Republicans he named.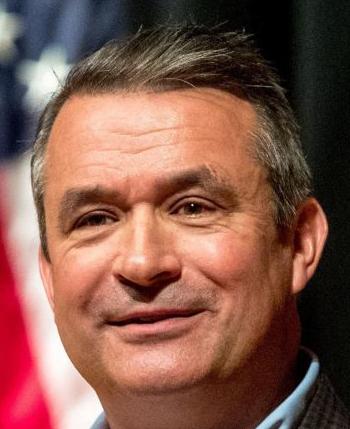 The list included Bacon, along with 12 other representatives and one senator. All had either voted for the recently passed $1.2 billion infrastructure bill or voted for articles of impeachment against Trump in January.
"Saving America starts by saving the GOP from RINOs, sellouts and known losers!" Trump said, using an acronym for "Republicans In Name Only."
As president, Trump regularly advocated for infrastructure spending. At one point, his White House floated a $1 trillion budget proposal for infrastructure, but the proposal never advanced through Congress.
Bacon's campaign pushed back Wednesday, saying the congressman "has a strong record of delivering results for the people of Nebraska's 2nd Congressional District. Through his work on the Armed Services and Agriculture Committees, Congressman Bacon was rated in the top 20% in effectiveness for all members of Congress.
"While the former President is entitled to his views, our team will continue to meet with constituents and leaders from across the district and make our case for re-election. We look forward to helping Republicans take back the House and secure a majority in 2022," the campaign said.
In a statement, Republican Gov. Pete Ricketts came out in defense of Bacon.
"Rep. Don Bacon has served our country honorably, he has done a good job serving the 2nd Congressional District, and has earned their trust time after time," the statement said. "The Governor is proud to support him. He is unaware of any challenger, and doesn't expect a credible one to emerge."
So far, no Nebraska Republicans have taken up Trump's challenge. Two Democrats, State Sen. Tony Vargas and Alisha Shelton, have jumped into the race.
Voting for the bill might hurt him with Republican voters in the primary but voting against it could hurt him with Democrats and independents in the general election. The 2nd District leans Republican but has elected Democrats in the past and has supported Democratic presidential candidates in 2008 and 2020.
The infrastructure bill boosted funding for roads, bridges, broadband, water systems and other traditional infrastructure projects, which typically generate broad support. Bacon pointed to history in a Facebook post soon after the vote.
"The Republicans have always been the party of infrastructure," he said. "Abraham Lincoln brought the transcontinental railroad and waterways ... Eisenhower put in the interstate system. Our district needed this bill and I did what was right for my constituents."
But Republicans who voted for the measure drew the ire of many in their party because the bill's passage gave President Joe Biden, a Democrat, a hard-fought win.
Fischer faced censure from some Nebraska Republicans. Last month, members of the Dawes and Sheridan County Republican Parties voted 23-3 at a joint meeting to censure her for her support of the infrastructure bill. Another rural county, Hitchcock County, passed a similar resolution.
Tony Storbeck, the co-chair of the Dawes County Republican Party, told The World-Herald that party members in the northwest Nebraska county felt that the infrastructure bill was filled with too much "garbage" in addition to needed road and bridge work and that it would exacerbate inflation.
Infrastructure is far from the only issue where the former president has staked a stance differing from elected Republicans in Nebraska. Ricketts and Trump were split after Trump endorsed Charles Herbster to replace Ricketts, who cannot seek reelection due to term limits, as governor. Ricketts said in a statement at the time: "While I agree with President Trump on many things, I strongly disagree that Charles Herbster is qualified to be our next governor."
This report includes material from the Associated Press.
---