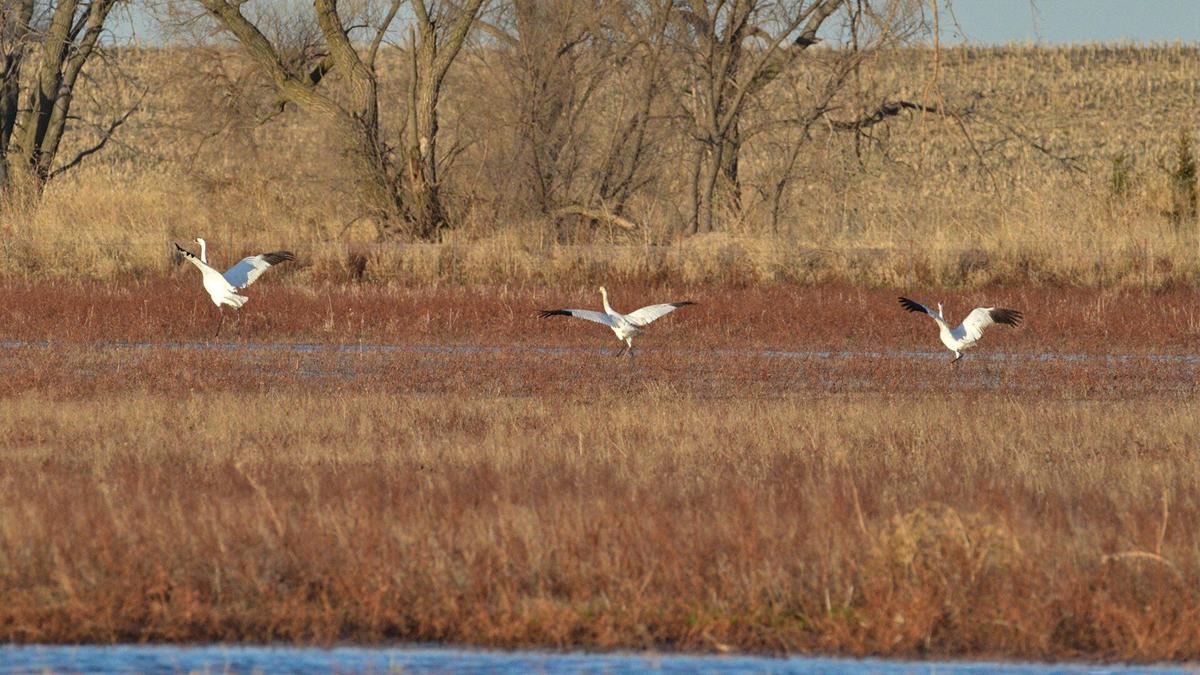 Four rare whooping cranes dallied in Nebraska for 11 days this month.
The foursome amounted to nearly 1% of the world's population of wild migrating whooping cranes, according to wildlife officials. They are members of the Aransas/Wood Buffalo population and were traveling about 2,500 miles from their wintering grounds on the Texas coast to their nesting area in Canada.
While in Nebraska, the birds rested and fed at Trumbull Basin, a wetlands nestled in the Rainwater Basin of Nebraska northeast of Hastings. They flew north on Saturday.
State and federal officials say the birds' visit to Nebraska affirms a years-long, public-private effort to restore damaged habitat in the Rainwater Basin. Trumball Basin is a 425-acre privately owned wetlands that was restored through the federal Wetlands Reserve Program.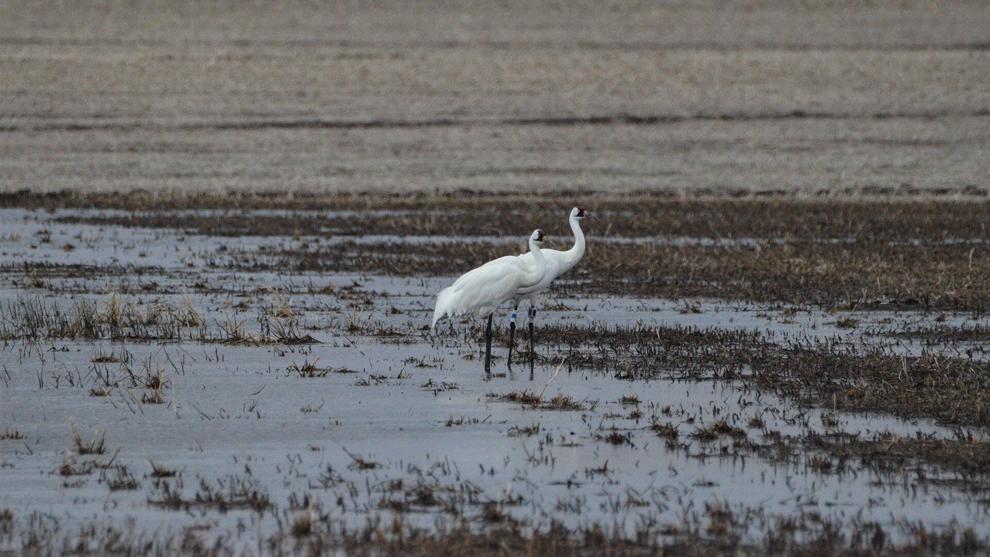 Years ago, farmers had attempted to convert the soggy ground to farmland, but when that proved impossible, the federal government assisted in restoring the land. About 6,000 cubic yards of sediment and nearly 1.5 miles of berms were removed.
"Seeing whooping cranes use one of the wetlands a group of Nebraska landowners worked so hard to restore is ... really gratifying," said Andy Bishop, coordinator of the Rainwater Basin Joint Venture.
Habitat loss due to agriculture is the primary reason the species is teetering on the brink of extinction, according to wildlife officials.
Stopovers like Nebraska are important because of the risk of individual crane deaths during migration, wildlife officials say. Oklahoma is also home to critical layover habitat.
The joint venture, along with the USDA's Natural Resources Conservation Service, U.S. Fish and Wildlife Service and Nebraska Game and Parks Commission, worked with landowners on the restoration and management of the wetlands. Work continues through prescribed burns, grazing, tree cutting and the use of herbicides.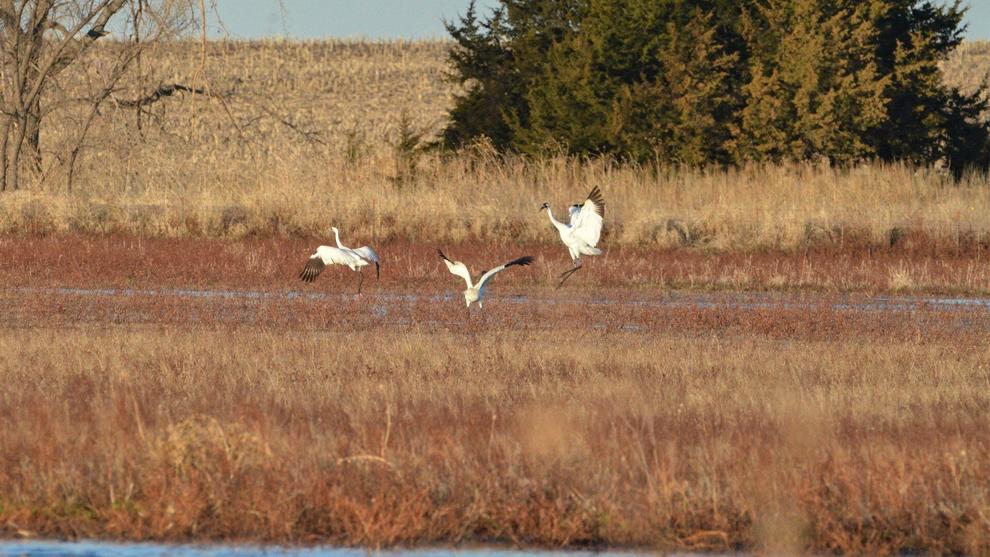 The total population of whooping cranes numbers about 800. About 500 of those are members of this migratory group. They winter at the Aransas National Wildlife Refuge along the Gulf of Mexico and then fly north to Wood Buffalo National Park in Canada.
Before conservation efforts took hold, the flock's population had dropped to 15 in 1941, according to the U.S. Fish and Wildlife Service.
The remaining 300 or so whooping cranes live in captivity, in a flock that doesn't migrate or among flocks being reintroduced to areas by humans.
---
Nancy Gaarder's memorable stories of 2020
Here are five of my better-read stories that are varied and share only one thing in common: They have nothing to do with COVID-19.