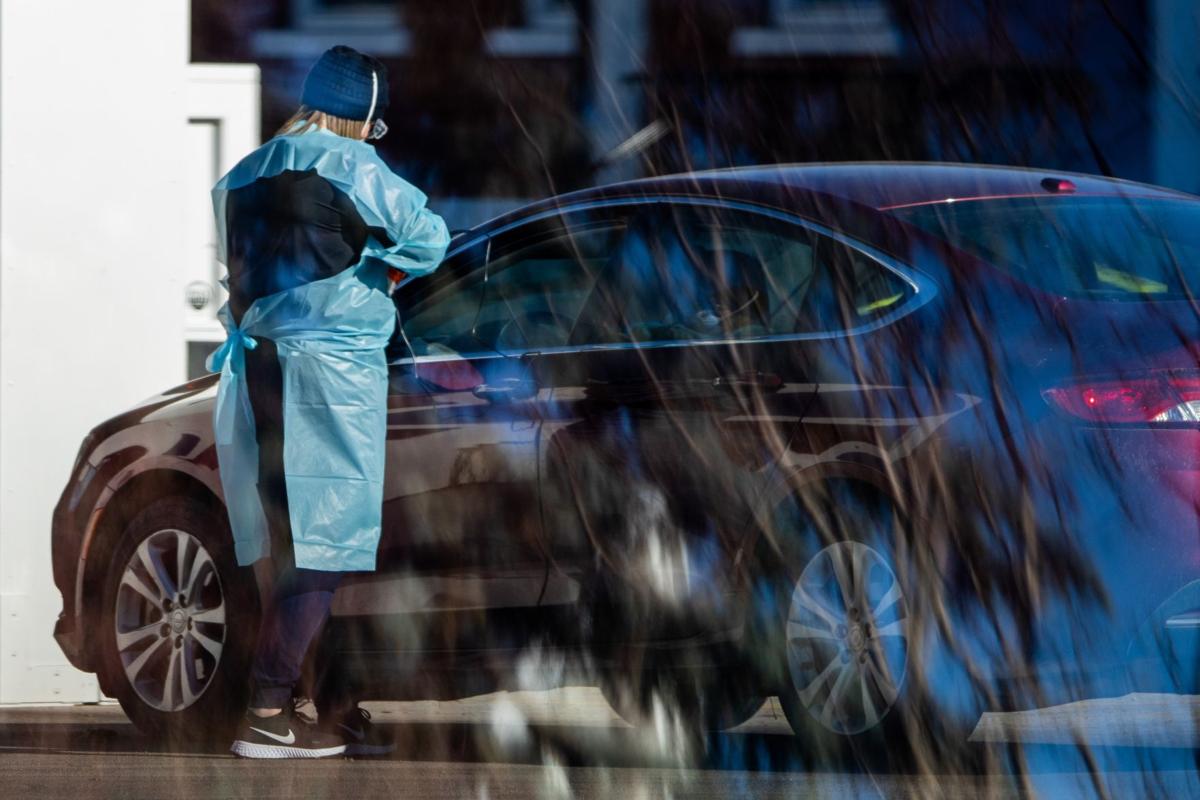 Public health officials are encouraging people who traveled or reunited for Thanksgiving to consider getting tested for COVID-19.
Doctors, nurses and public health officials across the country are bracing for a surge in COVID-19 in the weeks ahead due to holiday get-togethers.
Phil Rooney, spokesman for the Douglas County Health Department, said Sunday that the county recommends that you get tested if you traveled or spent time with people outside your immediate household. Anyone who spent at least 15 minutes within 6 feet of someone with COVID is at risk of contracting the virus, health officials say.
According to a risk calculator developed by the Georgia Institute of Technology, along with researchers at the Applied Bioinformatics Laboratory and Stanford University, your risk of contracting COVID-19 can be quite high, depending upon where you visit.
If you got together with 15 people in Scotts Bluff County, Nebraska, over the holiday, there was an 80% chance that one of those individuals had COVID-19, according to the risk calculator. In the greater Omaha area, the risk was about 50% to 60%.
In Douglas County, nearly 3 out of 10 people tested last week were positive for the virus, according to the Health Department.
To schedule a test, fill out the questionnaire on the Test Nebraska website at TestNebraska.com. Upon completion of the form, you'll be given your choice of testing sites.
There are dozens across the state, including three drive-thru sites in Douglas County: Oak View Mall, Metropolitan Community College's South Campus and Metro's Fort Omaha Campus. Testing slots for this week were available as of Sunday.
On Sunday, the county reported 471 new cases and three more deaths. So far, 323 people with COVID-19 have died in the county.
There were 404 people with COVID-19 in local hospitals on Sunday, and one-fourth were receiving ICU level of care. An additional 22 people in hospitals were awaiting test results.
The total number of cases in Douglas County now stands at 39,568, with 20,316 known to have recovered.
As of Sunday, Nebraska had recorded 125,323 confirmed cases of COVID-19 and the deaths of 989 people diagnosed with it.
Videos: Life in Nebraska amid the pandemic
Nebraskans have shown a wealth of emotions while facing the coronavirus pandemic. We have unleashed a wave of creativity to adapt in the world of social distancing. 
Watch a few bright moments our staff has collected while telling the story of this unprecedented period in history.