A jury took just half an hour Friday to acquit Nebraska Regent Jack Stark of witness tampering after a day of testimony in which the former NU psychologist denied threatening former Husker fullback Willie Miller.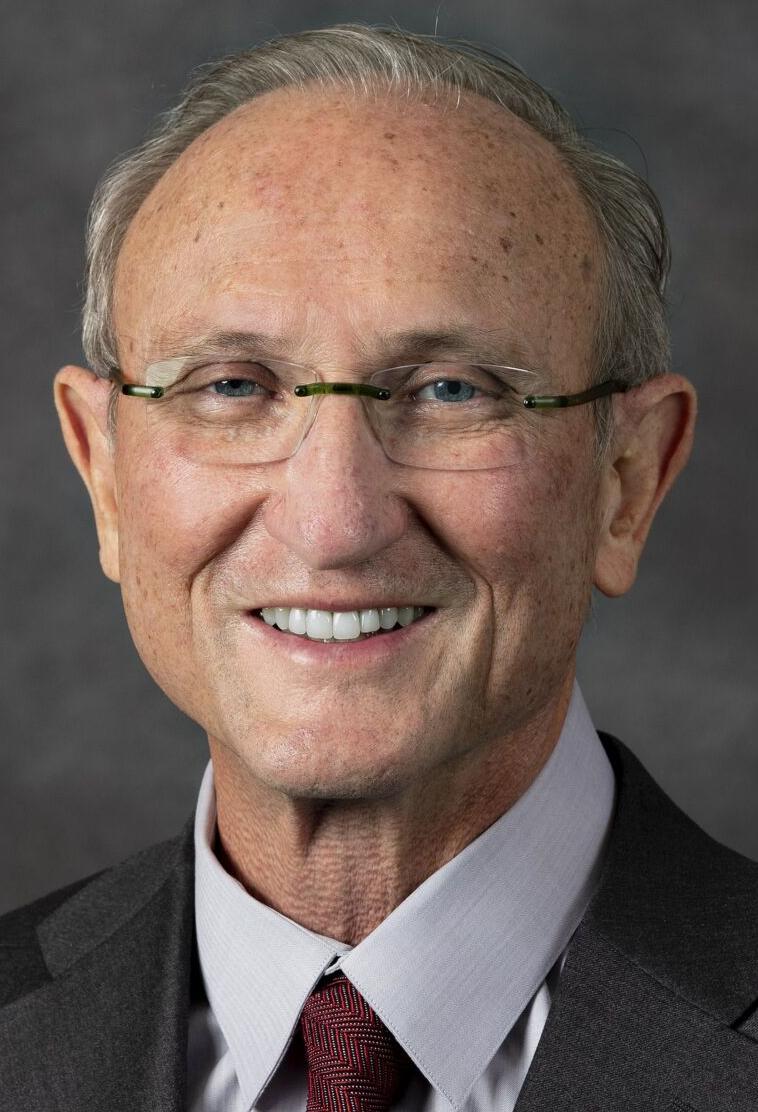 Prosecutors had charged Stark with felony witness tampering after Miller, now a registered nurse in Omaha, said Stark told him in August 2020 not to testify on behalf of Doug Anders, a former gym owner accused of sexual assault. Miller said Stark threatened to derail his career.
Stark denied it. Miller stood by it.
Bottom line: The jury of five women and seven men deliberated just 30 minutes — returning a not guilty verdict just before 4 p.m. Friday.
Stark, a 76-year-old Republican who was elected to the Board of Regents in 2020, leaned back in his seat and exhaled. He then hugged his attorneys.
He declined to comment outside court. Political insiders have suggested that the state's decision to charge him in August 2021 was retribution for Stark's "no" vote on a proposal by then-Regent and current Nebraska Gov. Jim Pillen to ban critical race theory teaching at Nebraska colleges. Stark wasn't the only Republican to vote against the measure, which failed.
Twelve days after Stark's vote, the Nebraska Attorney General's Office applied for a warrant over the then year-old tampering allegations.
Asked if they think there was a connection between the vote and the charge, both Stark and his attorney, Mike Coyle, declined to answer the question.
Coyle issued a statement after the verdict: "We are very grateful for the hard work of the jury. It has been a long journey for Dr. Stark who looks forward to continuing his work of public service."
Coyle and co-counsel Joseph Naatz noted to jurors Friday that prosecutors had nothing to corroborate Miller's version of the phone call. No recording. No one eavesdropping on either end of the conversation. And the only text that referenced the subject of Miller's testimony was one in which Stark said: "Do what you want but I will be testifying against (the gym owner) in the strongest language and if you want to know more let me know. Doubt if you are involved but just letting you know."
Miller had testified that Stark went well beyond those comments in their phone conversation.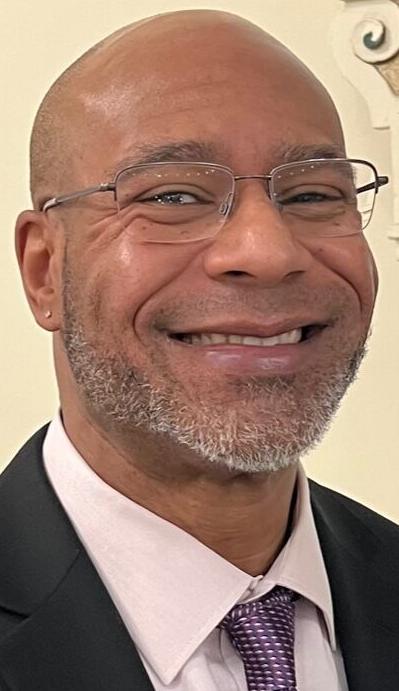 "He said, 'I need you to know, Willie, my reputation is going to be on the line,'" Miller testified Tuesday. "'I am going on that stand. Doug has no chance of winning because I am going against him. What I'm going to need you to do is: I'm going to need you to not show up, need you to not testify (on Anders' behalf). Because if you do, everything that I promised you, I will take away from you. And I can promise you that I can make things very difficult for you at Creighton.'"
Omaha attorney D.C. "Woody" Bradford, who represented the gym owner, felt that Miller's comments were credible enough and concerning enough to report them to Omaha police. He testified in the prosecution's case.
Miller sent letters about the phone call to college administrators and Nebraska Health and Human Services officials. HHS declined to take any action against Stark's professional license.
Coyle told jurors that Miller took all of those actions at the behest of Anders, an Omaha gym owner who was awaiting trial after being accused of sexually assaulting a teen girl who worked out at the gym. Coyle's theory: Once the gym owner learned that Stark was going to be testifying on behalf of the girl, he looked for any way to discredit Stark.
Miller acknowledged that Anders was pestering him by text. But he said he made reports to various officials on his own volition because he was "shocked" and "terrified" by Stark's threatening demeanor in the phone call.
Prosecutor Michael Guinan, an assistant attorney general, noted to jurors in closing arguments that the two men's accounts couldn't have been more "diametrically opposed."
Guinan played an interview in which Stark told an Omaha police detective investigating Anders that he was "really (angered) by Anders" and has "zero tolerance for anyone who mistreats women or kids."
"I hope there's an afterlife," Stark said. "I wanna be Dirty Harry — I wanna blow away every single guy who ever hurt a woman or child."
Both Stark and his attorneys said the comment was obviously an exaggeration and wasn't meant to be taken literally.
Guinan's point: That kind of hatred for sex offenders made it logical that Stark could make the comments that Miller alleged.
He suggested that Miller's story was more credible because of all the follow-up that Miller did to try to hold Stark to account. He questioned what motive Miller would still have to lie — noting that Anders was long ago convicted and is now serving up to 15 years in prison.
Stark, meanwhile, got on the stand early Friday and took aim at everything that Miller had testified to.
He said that he and Miller had no contact after Miller's Husker playing days ended in 2000. Then Miller reached out to him in 2018 as Miller continued to get his life back together.
Miller had a much different story. He testified that he saw Stark several times at Anders' gym in the mid-2000s. (Stark said he never saw him and Coyle said it had been so long that Stark in fact didn't recognize Miller at a later dinner honoring Miller's former position coach, Frank Solich.)
Miller testified that Stark counseled him through a suicide attempt in 2009 after Miller found out that his then-wife was cheating on him with another former Husker.
Years later, Miller alleged, Stark purposely appointed his ex-wife's former Husker lover to take Miller's place at a speaking engagement. Just to poke Miller.
Stark said he did no such thing, and had no knowledge of an affair involving Miller's wife.
"Absolutely not," he testified.
Stark said the 10-minute phone call in August 2020 mostly concerned Miller's commitment to sobriety, his enrollment in an accelerated nursing program at Creighton and his need to find an apartment because he and his then-girlfriend had hit a rough patch.
"I was concerned about him," Stark said.
Stark acknowledged the two spent 2-3 minutes on Anders' trial. He said Miller was the one who broached qualms about testifying at Anders' trial. Stark said he merely told him that he needed to talk to an attorney about that.
Coyle: "Did you ever threaten him with retaliation (for testifying)?"
"No, I did not," Stark said loudly.
After Stark's testimony, one of Stark's attorneys asked for permission to leave the courtroom. He went to get a witness waiting in a conference room a floor above the courtroom.
The doors to Courtroom 316 whisked open and in walked former Nebraska coach Tom Osborne.
Two jurors in the front row beamed — one covering her mouth with her notebook. The elder statesman of Husker football took the stand and described how Stark would help individual Huskers all the time and how he helped Nebraska's football program.
Coyle had told jurors in opening statements that "Jack Stark won three national championships at Nebraska." That caused some observers to question whether the short, slight psychologist had played or coached during Nebraska's dominant decade.
Osborne didn't object to giving Stark his due. Osborne said Stark's creation of the Unity Council in the 1990s — a players'-only group that addressed team chemistry and disciplinary issues — led to unprecedented success on the field.
"We certainly had some coaches that were very valuable — some players, too, Tommie Frazier and a few others," Osborne said with a chuckle. "(But) Jack was probably as valuable as anyone we had."
Prosecutors questioned what that had to do with the trial at hand. Short answer: Not much. Like other witnesses for Stark, Osborne was called as part of what is commonly known as the "good-guy defense," where a witness vouches that a defendant is a person of honesty and integrity.
Prosecutor Zach Blackman, an assistant attorney general, asked Osborne if he was present for the August 2020 phone call between Stark and Miller. Osborne acknowledged he wasn't.
"No further questions," Blackman said.
Lee Polikov, in his sixth term as Sarpy County attorney, then took the stand and testified that he has sought guidance from Stark on mental health treatment options for inmates in his county. Stark's compassion and integrity is "one of the reasons I've leaned on him more than I should," Polikov said.
The third witness for Stark caused a bigger stir. The young woman who was sexually assaulted for years by Anders walked into the same courtroom in which she had testified about the assaults a few years ago. The young woman's voice broke and she took deep breaths as Stark's attorneys asked her to briefly explain the chronology of what happened to her at the hands of Anders.
She disputed Miller's testimony that he was at the gym all the time, saying she didn't recall seeing him after summer 2012. (The abuse had continued for years after that.) She also suggested that some members of Anders' gym were "cultlike" in their allegiance to Anders.
She said several gym members tried to text her after she left the gym. She suspected they were doing Anders' bidding, wanting to know where she then was working out.
Only one former member of the gym, Stark, asked her how she was doing, she said. She initially ignored that text. Then Stark asked again.
"I told him that I left (Anders') gym and cut off communications with Doug," she testified. "His response was that he was proud of me and that I should mark that day on my calendar because that's the day I became an adult.
"I don't know that he knows how much that meant to me. He was the only person (at Anders' former gym) who supported me."