Julie Schmit-Albin, the longtime leader of Nebraska's anti-abortion movement, has died of cancer.
Schmit-Albin, the executive director of Nebraska Right to Life, died Saturday, according to a statement by the organization. She was 63.
"Julie committed her entire career to advancing the pro-life movement, saving preborn lives, and empowering women," the organization said in its statement. "The pro-life laws she worked to enact in Nebraska are a testament to her resolve and legacy."
Schmit-Albin had served as the organization's executive director since 1989.
During her 31 years at the helm, Schmit-Albin worked to enact dozens of anti-abortion laws, according to the group.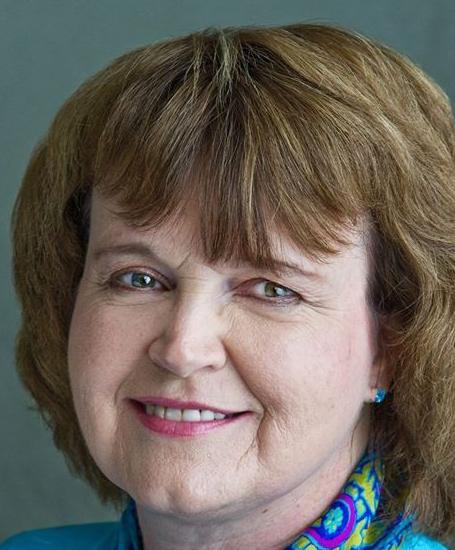 Most recently, the Legislature passed Legislative Bill 814, which puts an end to one type of second-trimester abortion in the state. The bill bans an abortion method known medically as dilation and evacuation. Opponents of the procedure describe it as dismemberment abortion.
Sandy Danek is serving as Nebraska Right to Life's interim director.
The organization is a political force in Nebraska, and its endorsement has been critical for candidates seeking office.
"Anyone who runs for public office without touching base with her does so at their peril," W. Don Nelson, a former state director for Sen. Ben Nelson, said in 2007.
Schmit-Albin had said that her political action committee's policy of giving an endorsement to an incumbent based on that person's keeping a promise to vote against abortion caused a lot of consternation in the state.
"We've created enemies," she said. "But people understand our (PAC) has integrity."
Gov. Pete Ricketts recently recognized Schmit-Albin's contributions by awarding her an honorary admiralship.
On Sunday, he issued a statement: "For several decades, Julie was a fierce and courageous champion of human dignity. Motivated by a heartfelt compassion for preborn babies, she effectively advocated for public policy that reflects Nebraskans' prolife values."
Schmit-Albin organized local chapters, educational events and legislative activities and extensively engaged in political outreach, whether it was staffing a Nebraska State Fair booth or organizing and marching in the Nebraska Walk for Life.
Former Nebraska Attorney General Don Stenberg, who worked closely with Schmit-Albin during his time in public office, described her work as "legendary."
"Few Nebraskans have worked so long and so faithfully to save the lives of unborn children," he said in a statement.
Tom Venzor, executive director of the Nebraska Catholic Conference, described her as a woman of strength and courage.
"She never shied away from her responsibility to prophetically speak the truth concerning the dignity of every human being from the moment of conception to natural death," he said.
Schmit-Albin was the 2019 recipient of the Catholic Conference's Gospel of Life Award.
She was known for her tireless work.
Columbus Area Right to Life Co-President Barb McPhillips said in her statement: "I was never quite sure when Julie slept, working late into the night or starting her day early. ... We will remember Julie as someone who never gave up."
Schmit-Albin is survived by her husband of 40 years, John Albin; her father, former State Sen. Loran Schmit; four children; and one grandchild.
Schmit-Albin was one of 10 children, which she said gave her "pretty good resilience."
Her father served in the Legislature from 1969 to 1993. She grew up around the Capitol as a teen and young woman.
Services are pending at Butherus-Maser and Love Funeral Home in Lincoln.
This report includes material from the Lincoln Journal-Star
Notable Nebraska, Iowa deaths of 2020
A roll call of notable people who have died in 2020: