The long-awaited, long-delayed final pullout of U.S. and NATO forces after 20 years of war in Afghanistan has finally begun.
President Joe Biden set a deadline of Sept. 11 for the full withdrawal of American troops and equipment from the country — 20 years after the 9/11 terror attacks planned by al-Qaida Islamist terrorists from the safe haven provided them by Afghanistan's fundamentalist Taliban government.
Thousands of Nebraskans shed blood, sweat and tears over the past two decades to bring peace and stability to a distant country riven with warfare since the Soviet Union invaded in 1979. A few have invested years of their lives.
"Anybody who's spent a lot of time there, you want to see Afghanistan succeed," said Christopher Kolenda, a retired Army colonel from Omaha who spent four years there and played a key role in negotiations to end the war. "At some point, you've got to say, 'We've done what we could do.'"
But no one is expecting ticker tape parades or dancing in the streets. At best, emotions are mixed.
"I'm still conflicted," said Joshua Echtinaw, an Army sergeant from Omaha who was wounded in June 2012, during his second deployment to Afghanistan. "Sometimes it's a bit of relief. Other times, it's just anger."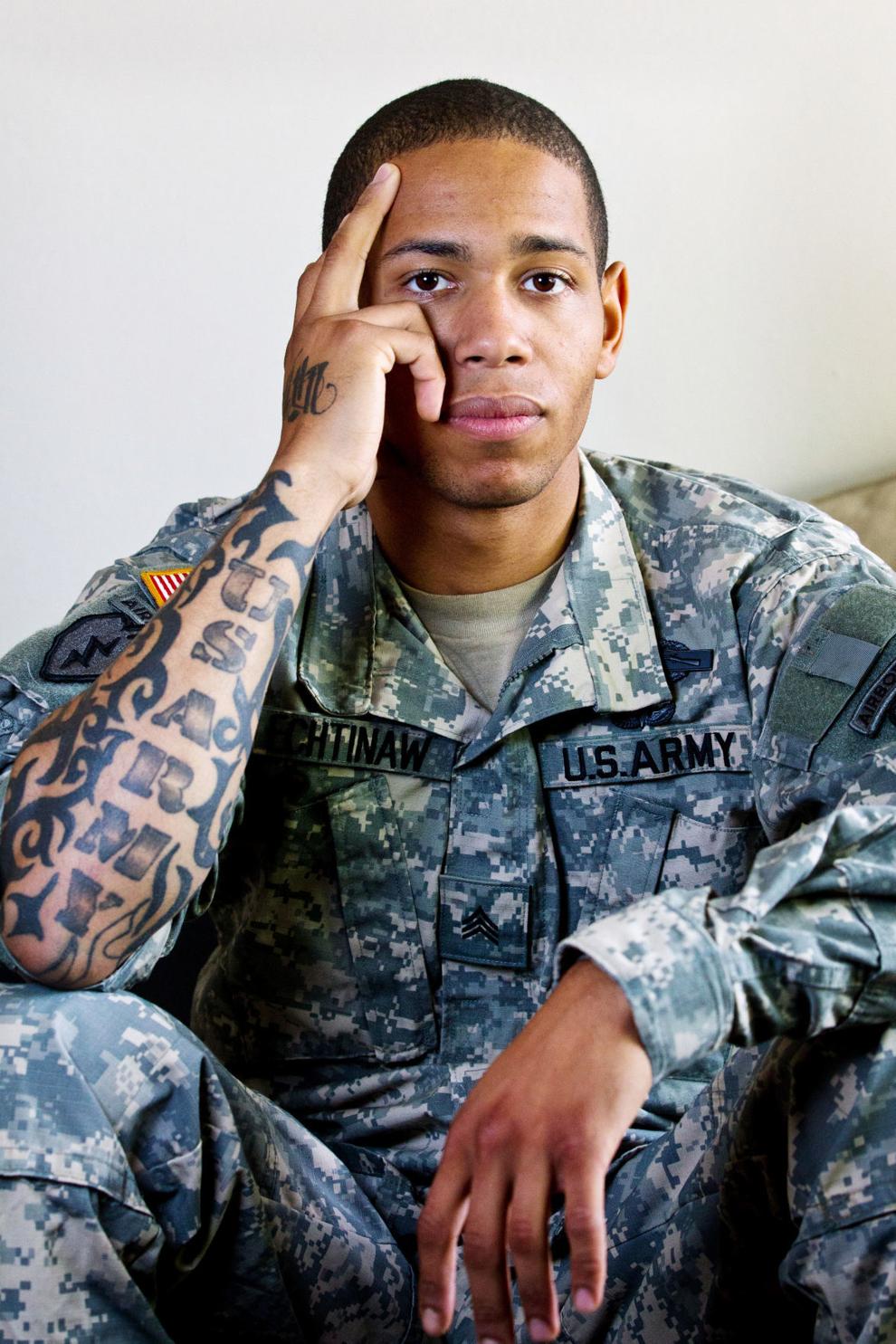 A 2008 graduate of Burke High School, Echtinaw was on his first tour in the country within a year of graduating.
"I was really naive about war and what it does to you, and the people around you," he said.
Echtinaw learned more about that on his second tour, as the leader of a sniper team, in 2011-12. Three of his fellow soldiers died on their first mission when a roadside bomb blew up under their vehicle.
Six months later, he suffered a severe shrapnel wound to his leg and traumatic brain injury. His men got him medevaced out.
Medically retired from the Army in 2014, Echtinaw is now a Douglas County sheriff's deputy.
He and some of the soldiers he served with have batted around the news of the Afghanistan withdrawal since Biden's announcement. They have more questions than answers.
"The suffering," Echtinaw wonders. "What was it for?"
That's one of the questions Barb Yllescas-Vorthmann asks herself, too.
Her son, Capt. Rob Yllescas of Osceola, Nebraska, was fatally wounded in a targeted attack in 2008. His death, at age 31, was portrayed in the 2020 film "The Outpost," based on the book of the same name by journalist Jake Tapper.
"It's been our longest war, and it needs to end," said Yllescas-Vorthmann, who lives in Treynor, Iowa. "But what did we gain? Did we gain anything?"
She is active with the Gold Star Mothers organization of Nebraska and western Iowa. She said those are the questions she hears a lot.
"That's what worries the mothers, is that the sacrifice was for nothing," she said.
The U.S. began operations against Afghanistan on Oct. 7, 2001, with airstrikes from a U.S. Navy battle group in the Arabian Sea. There was wide public support in the wake of 9/11.
Special operations forces joined the battle soon after, as did regular Army troops from the 101st Airborne Division. Al-Qaida was driven into hiding, and the Taliban took to the mountains to fight as insurgents against an elected government nurtured by the U.S. and its NATO allies.
But the Bush administration shifted its focus to the war it launched in Iraq, fueled by the false intelligence that Saddam Hussein was hiding weapons of mass destruction and a misguided notion that he was connected to 9/11. For years, the Afghanistan War took a back seat, starved of troops, equipment and interest or attention from the Pentagon.
At the urging of his military advisers, President Barack Obama tried a surge of troops — reaching a peak of about 100,000 — during his first term, but it failed to crush the Taliban or build much support for an Afghan government that Kolenda said has devolved into a "predatory kleptocracy."
Kolenda, who spent four years in Afghanistan and built a reputation for success in working with insurgent forces, represented the Department of Defense during negotiations with the Taliban in the early 2010s. And he was called on to help restart those talks under President Donald Trump, who campaigned on a pledge to extract the U.S. from Afghanistan. Last year, his administration announced plans to withdraw all U.S. and NATO forces by May 1. The Taliban agreed not to attack the troops as they depart. Biden later changed the withdraw deadline to Sept. 11.
Earlier this week, U.S. Central Command said that an amount of equipment and material equal to 104 planeloads had already been removed from the country and that what it called a "retrograde process" was now 6% to 12% complete.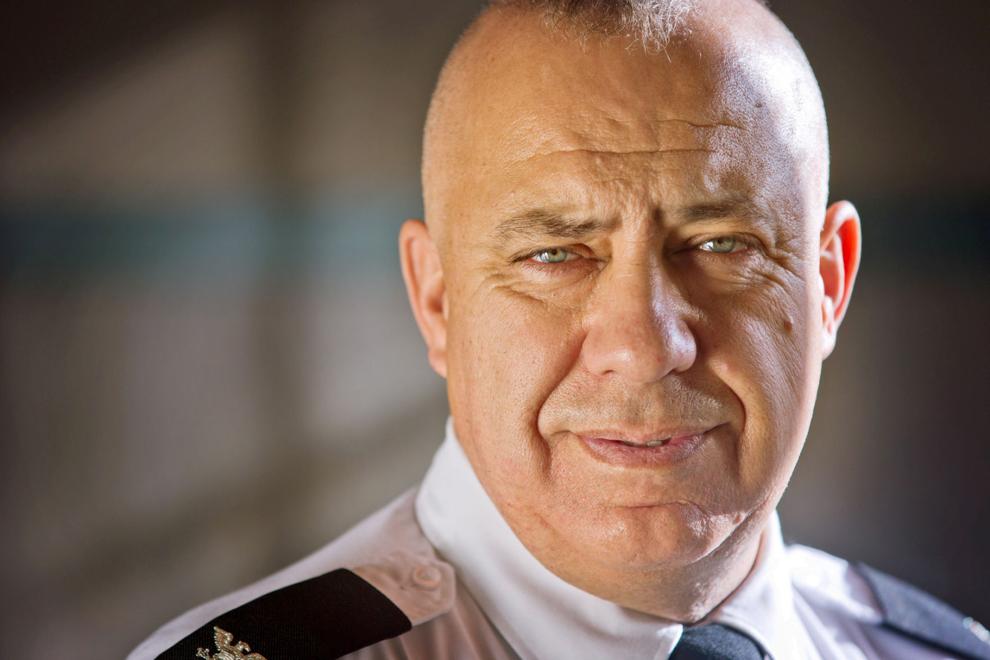 The process is painful to watch for retired Army and National Guard Col. Tom Brewer, who became enthralled with Afghanistan and its people during six combat tours there — a series that ended only when he was seriously wounded in December 2011.
"Afghanistan is absolutely a fascinating place," said Brewer, who now represents a western Nebraska district in the State Legislature. "I came to kind of embrace and love Afghanistan for what it was — the rough mountain people who just loved their families and wanted to have a good life."
To Brewer and others, the withdrawal smells a lot like the departure from Vietnam in 1973, two years before troops from Communist North Vietnam crushed the United States' former South Vietnamese allies.
"The potential is there to see that kind of collapse," he said. "We made a lot of promises we're going to have to walk away from now."
He first worked there 56 years ago as a Peace Corps volunteer. He has been heavily involved in the education of both students and teachers from Afghanistan, and has a decades-long association with such figures as former Afghan President Hamid Karzai and Afghan-born American diplomat Zalmay Khalilzad.
Gouttierre sees the total departure as a betrayal of the many Afghans who put their trust in America over the past 20 years.
He is especially worried about the women and girls, who were terribly repressed under the Taliban regime — and could be again if the Taliban once again seizes power, as many predict.
"There's a new generation who have major hopes and aspirations that were stimulated by our relationship," Gouttierre said. "What are we going to do about those aspirations? What are we going to do to help our Afghan friends?"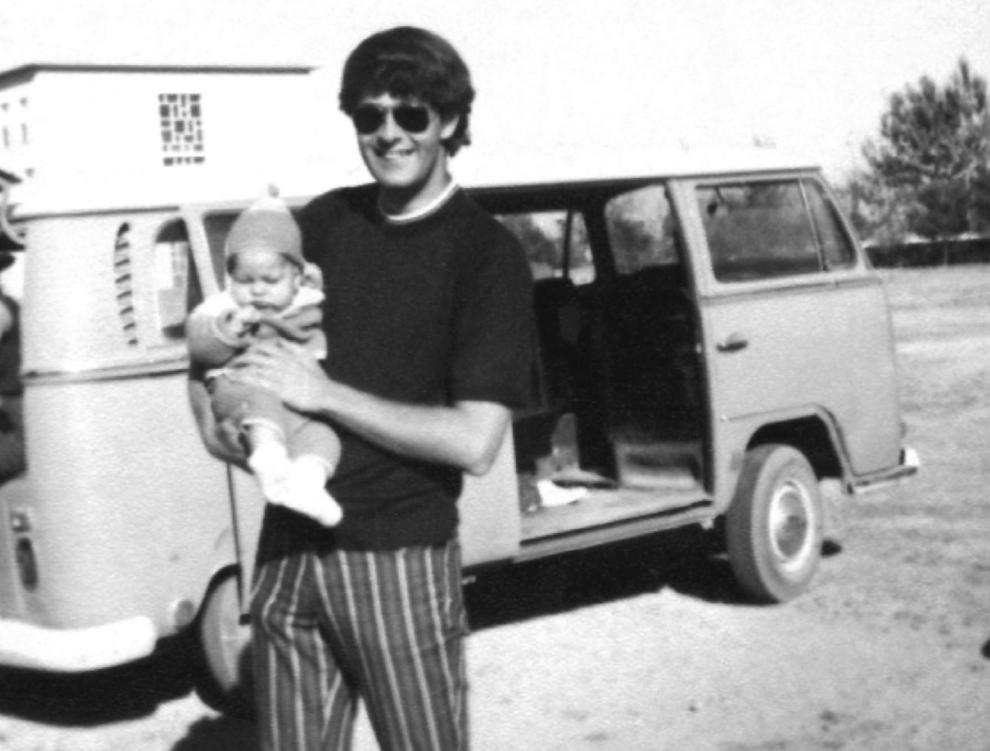 He said the U.S. has pursued a half-hearted strategy in Afghanistan, never fully understanding or committing to a clear policy.
"After the absence of strategy ... by four successive administrations, it was probably better for us to depart rather than continue on that embarrassing approach," he said. "Maybe it will reduce the confusion and indecisiveness."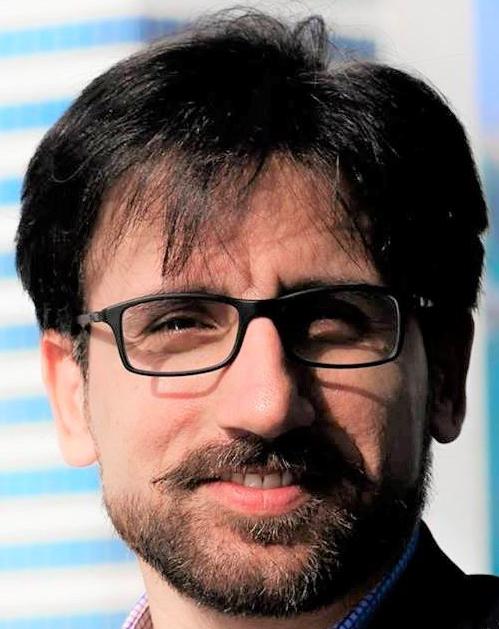 Kolenda has also come to believe that the U.S. must leave. He believes that leaving behind a small force of just a few thousand makes it a tempting target if the Taliban grows bolder.
"Our presence at that level is encouraging the worst behavior by these actors," he said. "It's the only way to bring about peace."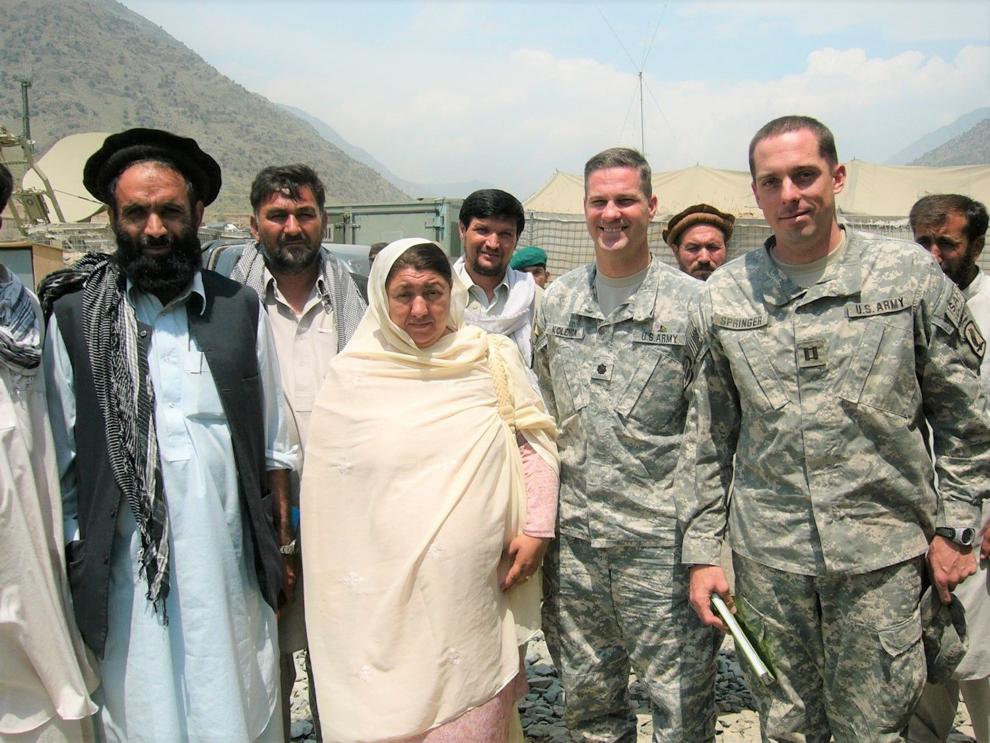 He has lost friends in combat — including Yllescas, who impressed him when they met in Afghanistan. He visited his fellow Nebraskan when the young captain was fighting for his life at Walter Reed National Military Medical Center in Washington.
Kolenda has asked himself the same question, about whether the sacrifices were worthwhile. He has concluded that they were.
"It's the same reason our sacrifices have always mattered," he said. "They were fighting alongside their comrades."
---
Photos: A look back at the War in Afghanistan
Take a look back at the war in Afghanistan through the lens of former World-Herald photojournalist Alyssa Schukar.