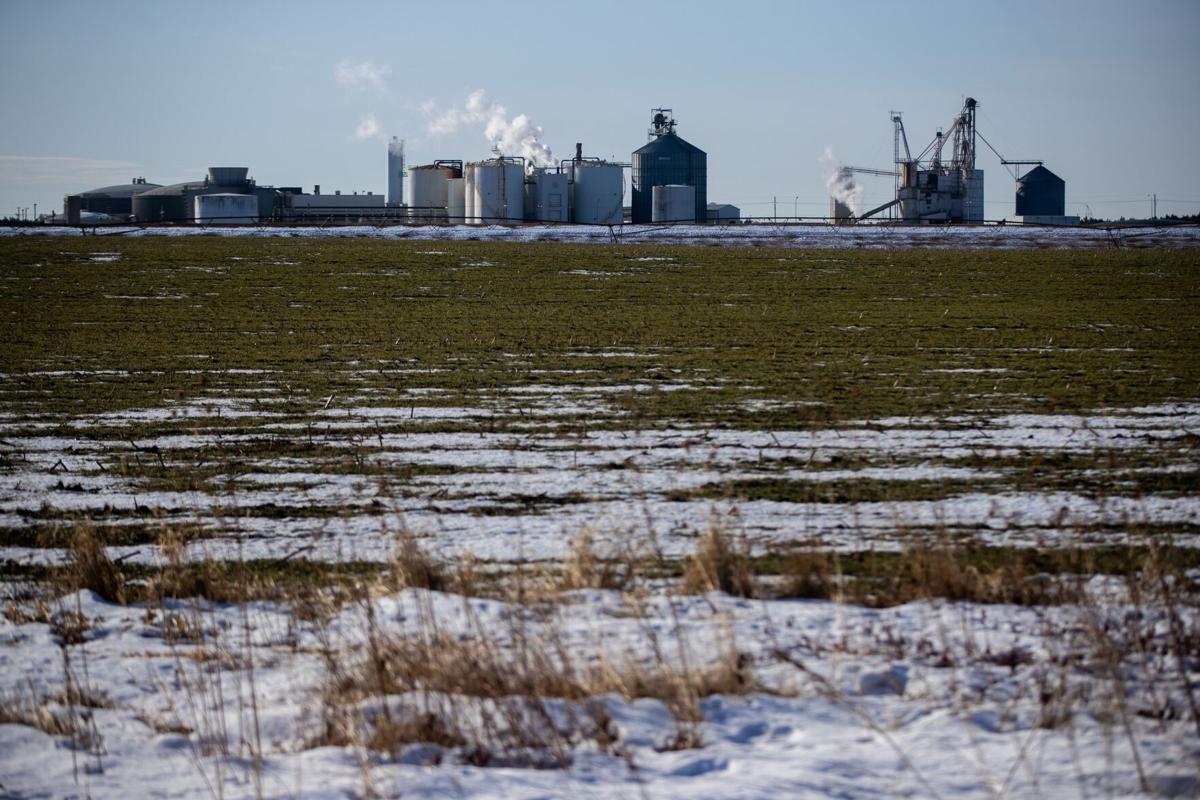 AltEn Ethanol, the troubled ethanol processor at Mead, Nebraska, hasn't paid property taxes to Saunders County since 2014.
The company's delinquent taxes and interest totaled $1.14 million, although third-party tax investors have settled some of that amount, according to figures from the Saunders County Treasurer's Office.
But local property taxes weren't a factor considered by the state when it awarded AltEn the grant. Instead, the Nebraska Department of Economic Development reviewed whether the company was properly registered with the state and was current on state taxes.
"We do want to reiterate that the purpose of the grant AltEn received was to stimulate the economy, supporting both the jobs at the plant and the local ag economy," the department said in a statement Monday.
In a statement to The World-Herald, AltEn said it qualified for the stimulus money.
"AltEn met all of the criteria as it was presented, was in good standing with the Secretary of State, and was current with the applicable occupation taxes," the company said.
AltEn did not directly comment on its delinquent property taxes.
Limited liability companies such as AltEn don't pay an occupational tax to the state, according to the Secretary of State's Office. They do pay a filing fee of $10 every other year. AltEn was current as of 2021.
In 2018, locals complained of trouble breathing, bloody noses and pets that appeared to be dazed and confused, among other problems.
AltEn's environmental problems stem from its unusual business model: It uses surplus chemically treated seeds, while other ethanol plants use unadulterated kernels.
For the first three years that AltEn was delinquent on its property taxes, investors stepped in at a tax sale to settle the debt, according to Saunders County Treasurer Amber Scanlon. Investors often pay back taxes in hopes of getting a good return on their money, either through 14% interest or by foreclosing on the property.
JBGJ Investments LLC paid Saunders County $511,810 for the taxes and interest owed by AltEn for 2015, 2016 and the first half of 2017, Scanlon said. AltEn and JBGJ agreed to a settlement in February, according to court records.
Casilda Landholdings paid the county $114,243 for the second half of the 2017 taxes, plus interest, Scanlon said.
But since 2018, no investor has paid AltEn's property tax debt, she said. AltEn still owes Saunders County $518,630 in back taxes and interest for 2018 and 2019.
AltEn also owes $195,926 for 2020 taxes, but that is not considered delinquent and wouldn't be until later this year.
AltEn's tax debt makes the ethanol plant the largest landholder with delinquent property taxes in Saunders County, Scanlon said.
"I can't even think of who the next most delinquent person would be," she said. "It would be miniscule in comparison."
Property taxes support such local services as schools, fire departments, roads and other functions of local government.
The $210,084 that AltEn received last year came from the federal government. It was part of $14 million in relief money that the state awarded to 23 ethanol plants.
David Corbin, chairman of the Missouri Valley Sierra Club's energy committee, said the plant "should never have gotten" the money.
"Not only did they get extra money ... they haven't paid their taxes," Corbin said." Taxpayers are supporting them for doing the wrong thing."
Nancy Gaarder's memorable stories of 2020
Here are five of my better-read stories that are varied and share only one thing in common: They have nothing to do with COVID-19.