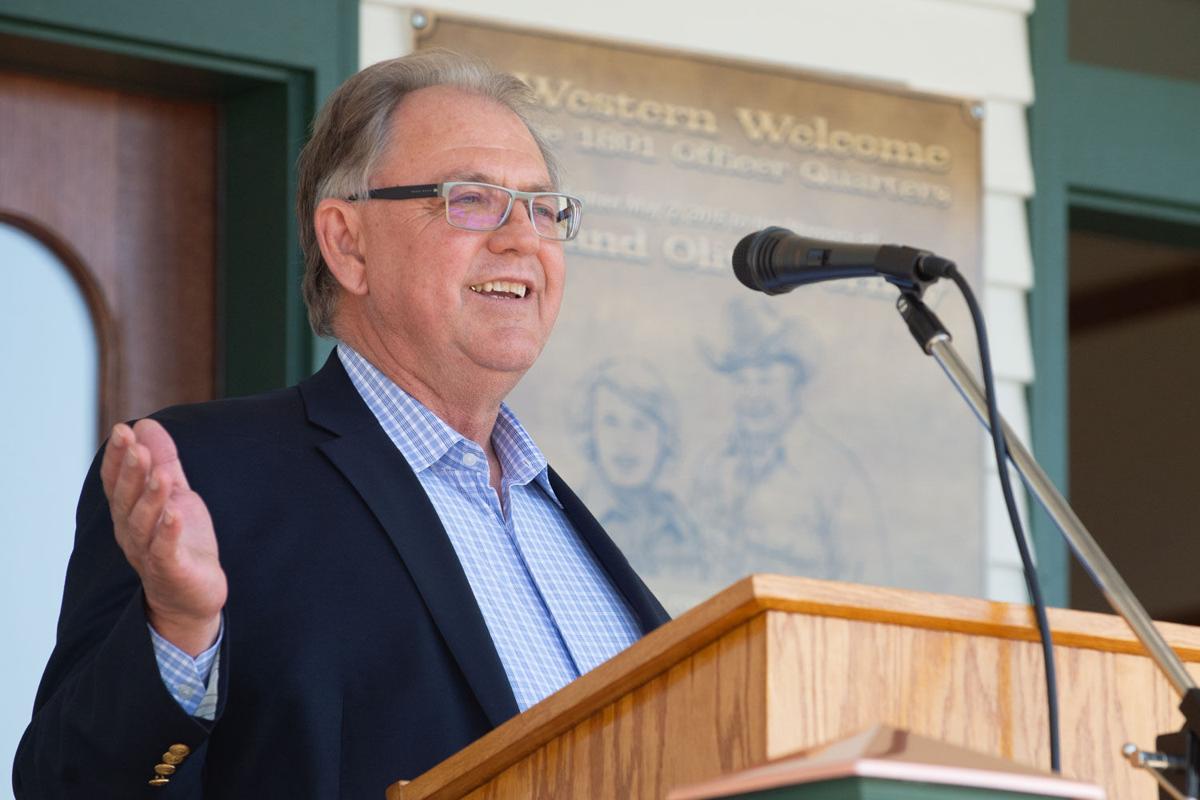 Nebraska Game and Parks Commission Director Jim Douglas has received the Seth Gordon Award, the Association of Fish and Wildlife Agencies' top honor.
Since 1970, the award has been given to those who have contributed a lifetime of achievement in conserving North America's natural resources in the interest of the public trust, as well as contributing to the programs of the association.
"Being recognized by the association and my colleagues across the country is humbling," Douglas said. "This is a tremendous honor, and I am grateful for the recognition."
In order to qualify, one must work in public service, have provided diverse and outstanding service to the association and to conservation for at least 20 years, and have an unusual record of leadership in natural resource conservation.
Douglas will have served as Game and Parks director for nine years of his 47-year career with the agency when he retires Nov. 1. Before that, he served in a variety of leadership roles within Game and Parks, including as district supervisor and chief of the resources services division, chief of the wildlife division and deputy director of administration.
He has also served on the Federal Aid Joint Task Force, the Monarch Joint Venture Steering Committee and the National Bobwhite Conservation Initiative. He chaired AFWA's Agricultural Conservation Committee and the Wildlife Resource Policy Committee, and has served on the Executive Committee, Bird Conservation Committee and the Fish and Wildlife Health Committee, among others.
"Jim Douglas is the consummate professional and his contributions to the work of the Association of Fish and Wildlife Agencies, on national policy, are countless," said Ron Regan, the executive director of the group. "His years of experience as a leader and his consistent, thoughtful and wise counsel have made him one of our 'go to' directors for managing the complex conservation issues of our day. He brings the same passion to interactions with peers and colleagues, at a personal scale, all across the country."
Douglas said it's those peers and colleagues — Nebraskans, landowners, conservationists and fish and wildlife staff here and across the country — who make the difference.
"I recognize our greatest strengths are not our personal achievements; they are our successful collaborations," Douglas said. "It takes working together to care for our fish, wildlife, parklands and natural resources, and I know my contributions will be continued and built upon by others who also want to see healthy lands, wildlife and waters available for generations to come."
"That, I believe, is the greatest gift we can give to future generations."
Some of Douglas' contributions to conservation came during his time as director of Game and Parks, according to the commission. They include:
Creating a communications division responsible for strategic marketing, public relations and outreach efforts.
Expanding wildlife research for big game, small and upland game and nongame species.
Expanding and creating new partnerships in conservation.
Increasing agency law enforcement to ensure greater protection for the people and resources of the state.
Leading the charge to upgrade fish hatcheries and improve cold water streams.
Enhancing parks across the state for the next generation of park guests, including Nebraska's Outdoor Venture Parks.
Growing conservation education with the development of the fish and wildlife education division and increasing educational opportunities in parks
Creating a planning and programming division to help best prepare the agency for future success.
---