Barb Yllescas-Vorthmann cried tears of grief a dozen years ago when a bomb on a bridge in a remote corner of Afghanistan fatally wounded her son, Capt. Rob Yllescas. He left behind a widow and two young daughters in Lincoln.
She cried again this week as she watched images of the people her son tried to help fleeing the advance of the brutal Taliban after the U.S. and its NATO allies withdrew from the country.
This time, she cried tears of anger, frustration and fear.
"How can we leave families behind there?" said Yllescas-Vorthmann, of Treynor, Iowa, who leads the Gold Star families chapter in Nebraska and western Iowa. "It's hard to watch, but I feel like I have to. I can't help it; I feel their pain."
During the United States' 20-year war in Afghanistan, only a small percentage of Americans served there. By the time President Joe Biden confirmed the Trump administration's plans to withdraw the last troops this year, many people had almost forgotten that our military was still there.
The luxury of forgetting is unavailable to Gold Star mothers like Yllescas-Vorthmann, or to veterans who served there. The scenes of chaos and desperation ripped a scab off a grievous wound that had barely begun to heal.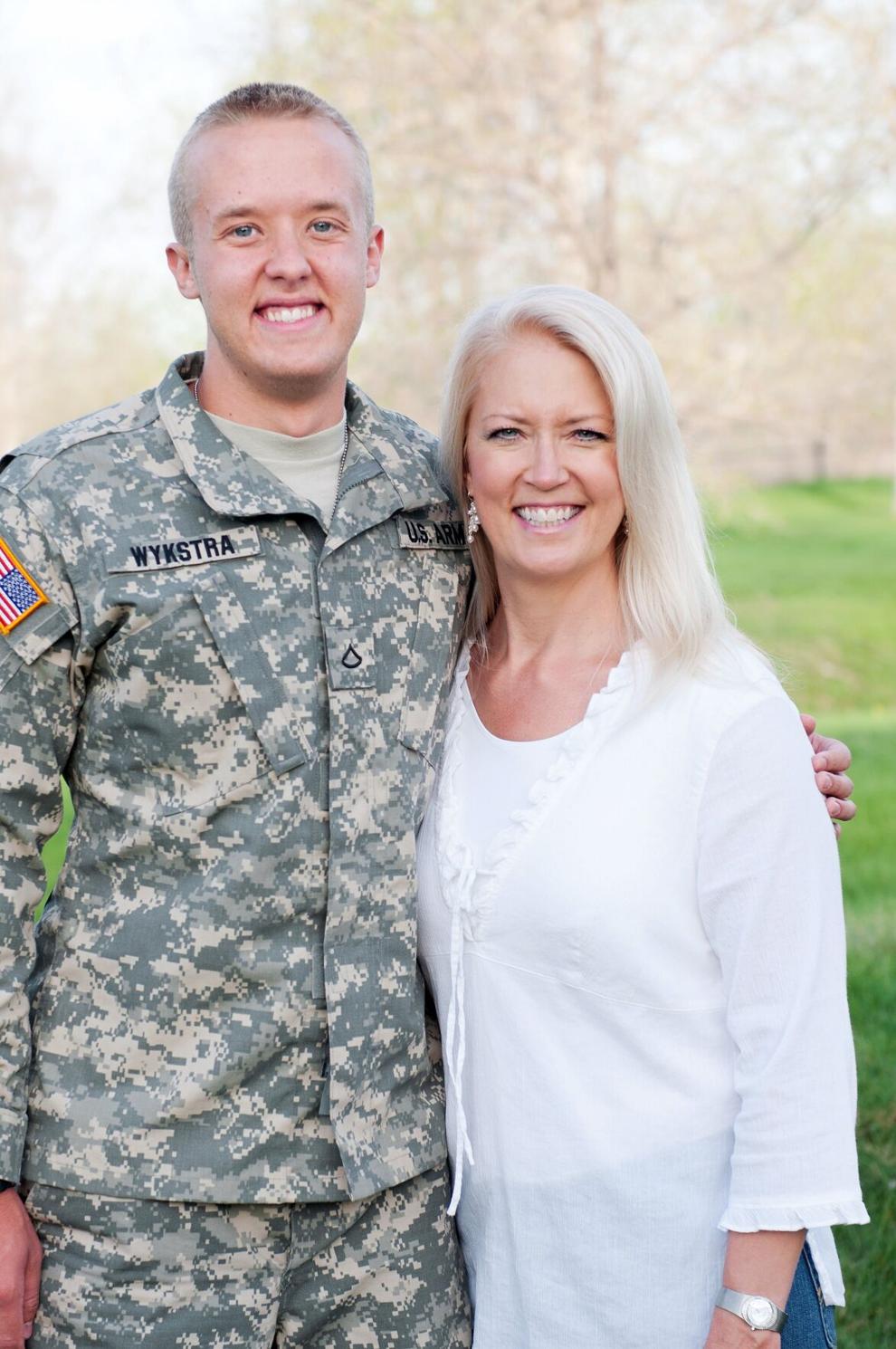 "I spent most of the first day crying. Either our heart breaks again, or we become very angry," said Heidi Katzenbach, whose son, Jacob Wykstra, died in a helicopter crash in Afghanistan in May 2014. "I would have never thought that the events of this week would resurface this grief again."
When Katzenbach isn't crying, she's angry. A lot of that anger is directed at Biden, whose withdrawal from Afghanistan feels to her like a betrayal.
"It's about the choices our commander in chief took," Katzenbach said. "This past week (the Afghans) were just 100% totally abandoned."
Tom Brewer, now a Nebraska state senator, felt like he left part of his heart in Afghanistan during multiple combat tours — until he was medically retired as a colonel in the Nebraska National Guard after being severely wounded by a roadside bomb.
"I got shot up and blown up over there. You're either going to love the place or hate it," he said. "To see what happened was definitely kind of gut-wrenching."
He loves the place, and the people. And he feared a sudden collapse like the 1975 fall of the South Vietnamese government in Saigon.
"The potential is there to see that kind of collapse," Brewer told The World-Herald in May. "We made a lot of promises we're going to have to walk away from now."
This week, many veterans have been thinking about Afghan people they met. They can't stop musing about their fates, with a certain amount of dread.
Tyson Thomas, 37, of Walnut, Iowa, thinks about a little boy of about 10 named Sharif.
Thomas was a Navy corpsman, part of a Marine battalion that worked out of Asadabad, a base east of Kabul, from November 2003 to May 2004. He and the Marines there liked the smiling little fellow they called "Sheriff."
"He spoke very good English. He was our right-hand man. He'd help us fill sandbags," Thomas recalled. "He's probably in his mid-20s now. I wondered what happened to him."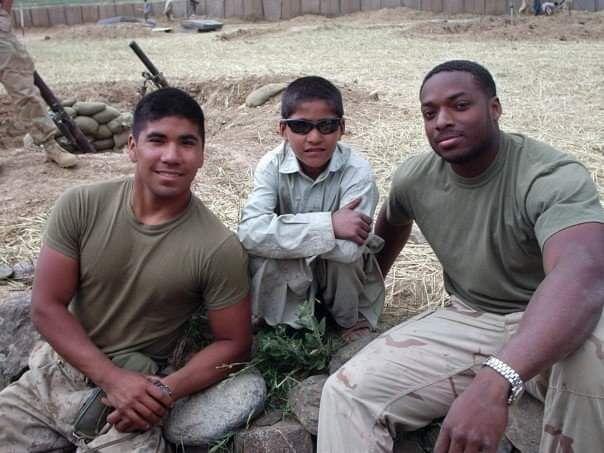 Chris Berggren, 36, who grew up in Lincoln, can't stop thinking about three Afghan men in their late 20s he met at Asadabad on a 2006-07 deployment. He called them "the donkey guys."
It was Berggren's second combat deployment. His first, to Iraq in 2004-05, included house-to-house fighting in the battle of Fallujah and the loss of 27 members of his Marine battalion in a helicopter crash.
At Asadabad, one of Berggren's jobs was to send food supplies to the Marines at two mountaintop outposts. He paid the three "donkey guys" to haul the boxes up the mountains.
They were friendly and reliable, Berggren said. He taught them to say "Go Huskers" and made a video.
And the Taliban had placed bounties on their heads — reportedly, $10,000.
"I'm sure that work doesn't qualify them for (U.S.) visas," Berggren said this week. "They're probably dead by now."
Some Nebraskans are still in touch with interpreters and other Afghan civilians they met during their deployments, and pulling whatever strings they can to get them the coveted Special Immigrant Visas that would allow them a new life in the U.S.
It has given them a close-up view of the bureaucratic, often infuriating gantlet Afghans must go through to qualify for one of the visas. Even when it's successful, the process often takes years.
Nebraska-born Chris Kolenda, a retired Army colonel who served four years in Afghanistan, has remained close to two Afghans whom he depended on during his deployments.
But neither qualifies for a visa.
Wakil was a volunteer who helped Americans build a school in a village in the region where Kolenda's unit, Task Force Saber, patrolled in 2007-08. Before that, rockets had been fired from the same village.
His application was turned down because he wasn't a paid employee.
Another Afghan, Iqbal, worked as a cultural adviser at Forward Operating Base Bostick, in Kunar Province on the Pakistan border.
"He helped us understand a lot of the local problems," said Kolenda, a graduate of Creighton Prep who now lives in Milwaukee. "So many things, he helped us think through."
The U.S. military closed the base and withdrew from the area in 2014, and Iqbal was let go. Despite multiple letters from Kolenda and other Americans whom he had served faithfully, the State Department denied Iqbal's visa request, citing his termination.
Iqbal joined the Afghan military and was the last defender at Kandahar Air Field last week. He's now in Kabul, with no obvious way to get out.
"All the incentives are to find a way to say 'no,' " Kolenda said. "No one wants to be the State Department official who approves a bad guy."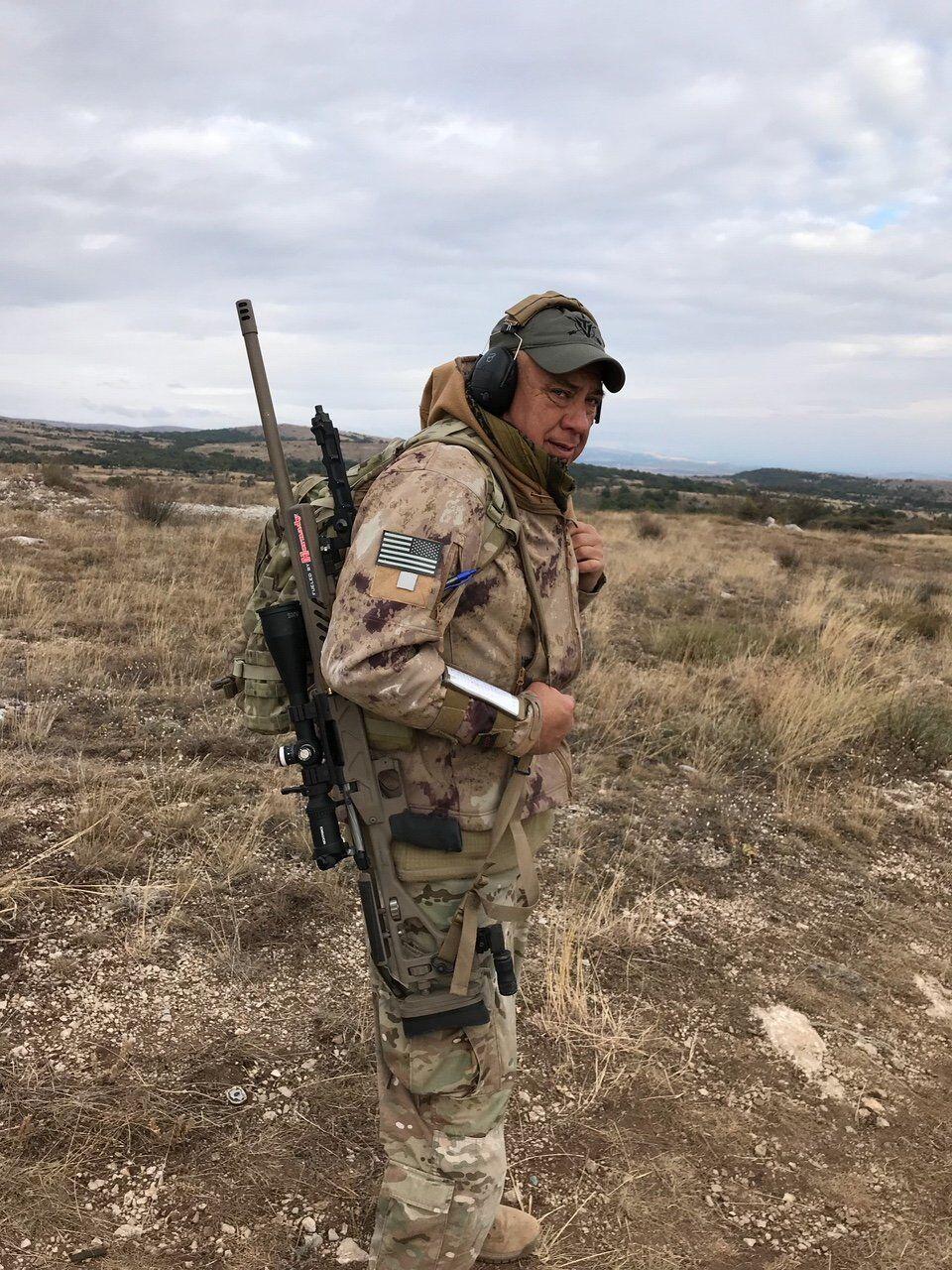 Brewer said he is in touch with no fewer than 55 Afghans who have asked him for help to get special immigrant visas. He is trying, but he understands that he can't do much to help them.
"When they need help and you can't do it, you feel sick," he said. "They see you as a special person, powerful, someone who can get things done. When you can't, you feel powerless."
The anger, frustration and sorrow of what amounts to a military defeat has caused many veterans to vent on social media. A viral Twitter thread by an Oregon veteran named Laura Jedeed, which was turned into a blog post, was titled "Afghanistan Meant Nothing: A Veteran Reflects on 20 Wasted Years."
But the fall of Afghanistan doesn't seem to be making many veterans regret their service there.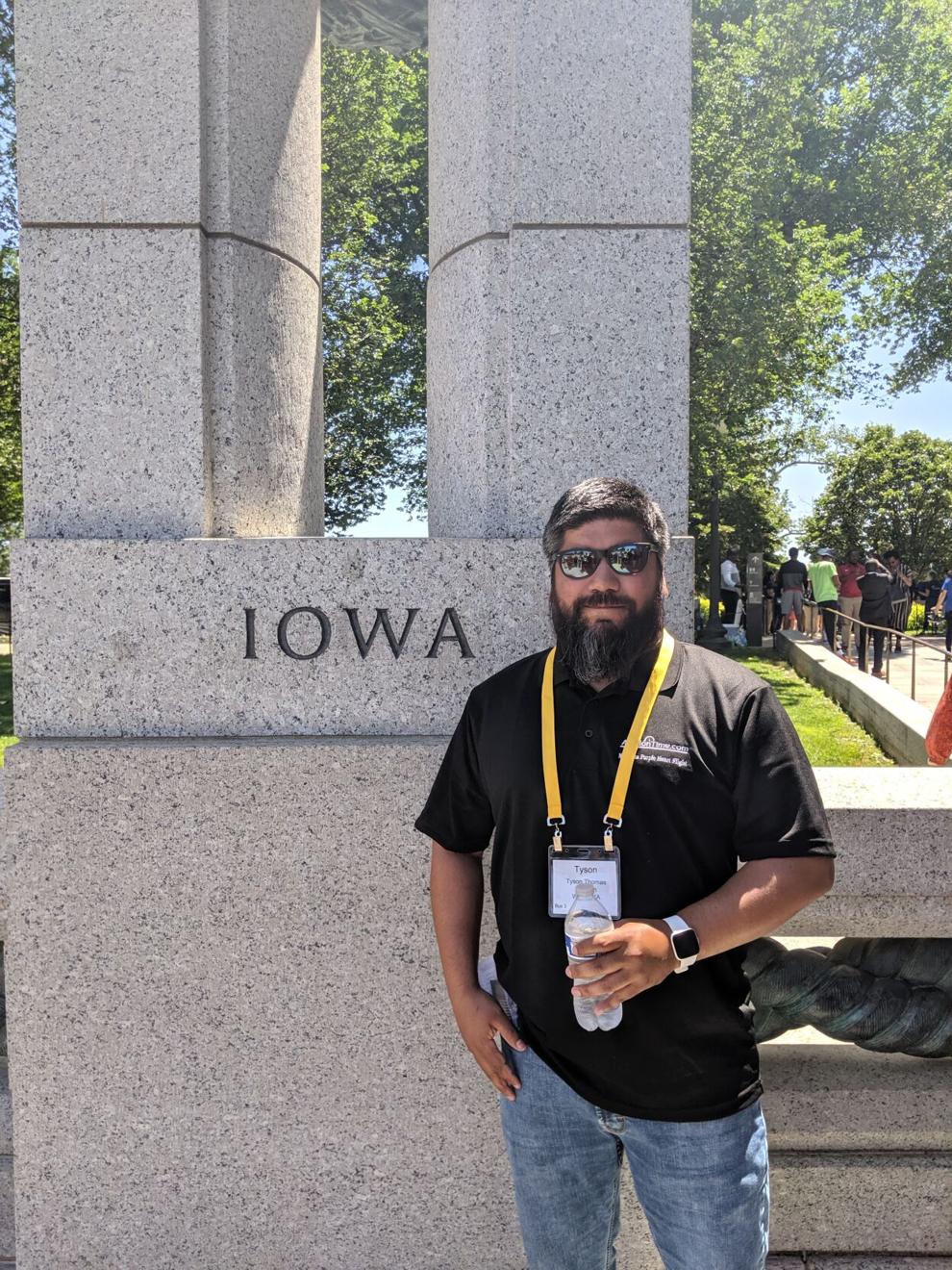 Tyson Thomas left the Navy and, after trying nursing school for a year, moved from Missouri to Iowa to be near family. He manages a warehouse for a hardware chain.
"My time over there, the things I've done — I think it's made me a better person," he said. "First and foremost, it's about the Marines who are on your left and on your right. But you hope your interactions (with the Afghan people) will help them in some way."
Berggren served with the AmeriCorps and Peace Corps volunteer programs after leaving the Marines, and earned bachelor's and master's degrees at the University of Nebraska-Lincoln in hope of becoming a teacher.
He remains troubled with post-traumatic stress that has resisted treatment at the VA, worsened by a series of suicides and violent deaths among Marines he served with. He recently moved to Reno, Nevada, with a friend and has enrolled in graduate school there.
Even with all he's endured, and what he considers a pointless defeat in Afghanistan, he said, "I'd definitely do it again."
Kolenda's success in negotiations with local Afghan leaders won him a place at the negotiating table during an initial round of peace talks with the Taliban in the early 2010s. He's now an author and leadership consultant, with a book coming out this fall on America's military missteps called "Zero Sum Victory: What We're Getting Wrong About War."
It bothers him that the U.S. didn't secure a better deal with the Taliban earlier, and he's angry with feckless and corrupt Afghan government leaders who he believes sold out their own people. And he thinks that the U.S. and its NATO allies erred in building an Afghan military that was still dependent on the U.S. in many ways.
"There are so many unforced errors," he said.
Kolenda takes out his frustration with long bicycle rides. He's planning a marathon bike ride in late September that will start at Spalding, Nebraska, at the grave of Chris Pfeifer, a Task Force Saber soldier who died in Afghanistan, and end at Arlington National Cemetery in Virginia. He will stop at the graves of five other soldiers who died under his command. He's raising money for an endowment that will provide scholarships to their children.
"I don't have a single regret," he said. "The people in my task force who were killed in action, they all died supporting people they loved."
"We did a hell of a lot of good," he added. "Nobody can tell me they died in vain."
You might think that Heidi Katzenbach would regret her son Jacob's decision to join the Army.
But she takes great comfort from her last phone call with him, as he sat on his austere base and told her how much he worried about the people in the villages nearby.
Jacob told her he cared about the children who swarmed around him, asking for pens and paper. He thought of their potential and confessed that he prayed for them more than he prayed for himself.
"I told him, 'You tried to help. If you died tomorrow, you died well. What you're telling me is making God smile,' " she recalled. "He said, 'Mom, I needed that.' "
Soon after, he died when his helicopter crashed. He was part of a quick-reaction force, rushing to rescue an Afghan soldier who was trapped and wounded.
"I have so much gratitude for the person my son became," Katzenbach said. "The value I see is, regardless of the state of our country, there are children who are willing to risk their lives to make the world a better place."
---