Nebraskans know well the destructive power of weather.
Take the catastrophic flood in 2019 that caused $3.4 billion in damage, or the 2012 flash drought that sucked $4 billion out of the state. Or the 2.5-mile-wide tornado that smashed into Hallam in 2004.
For that reason, they, Nebraska youths and others have joined with a group of state senators to make an 11th hour push for the Legislature to pass a climate action plan this session, which resumes Monday. And they're seeking the public's help, asking that people contact their senators to support Legislative Bill 283, which would fund a study that has stalled for a number of years.
"The implications of this are just incredible for our state — our economy, our social fabric, the health and well-being of Nebraskans," said Don Wilhite, a retired University of Nebraska-Lincoln climate scientist who founded UNL's Drought Mitigation Center.
"We are going to see more and more extreme events," he said. Devastating summers like 2012 will become routine in the lifetime of today's children, he said. Extreme rains, which generate flooding, are already on the increase, research and experience has shown, as the atmosphere becomes soggier as a result of global warming.
To pass, the proposal needs the votes of 25 of the 49 state senators, and it would need 33 votes to overcome a filibuster.
"We need people to support this. We've seen what extreme events can do to Nebraska," said Sen. Patty Pansing Brooks, the original sponsor of the bill.
Young people have been doing just that, said Kat Woerner, a 20-year-old UNL junior from Bellevue. Letters, cards, phone calls, personal visits, even a so-called climate strike, have been used over the past year to promote LB 283. Elementary school children have also contacted legislators, she said.
"LB 283 is so important," she said. "Not only is it putting us with the 30-plus states that already have one, but it gives young people in Nebraska more hope for the future. This is something we actively think about, we actively worry about."
The planet's climate systems have entered uncharted territory in the human record, Wilhite said. The Earth's atmosphere has more heat-trapping carbon dioxide in it than it has in at least 3 million years, and those gases have to fully convert to heat. (Research buttressing those findings has been aided by UNL.)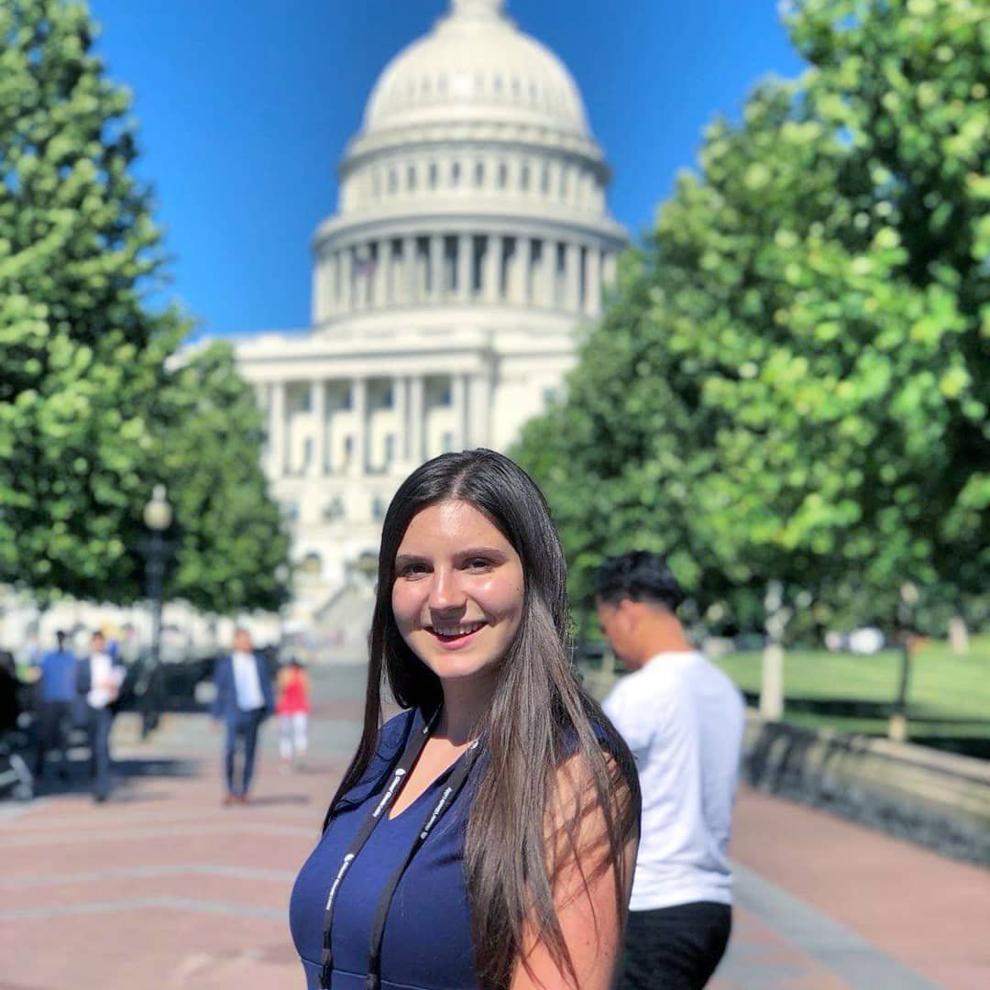 The study would be conducted by UNL at an estimated $250,000 cost. It might look at a range of things: Should bridges and levees be built higher and wider? What can be done about the increasing risk of fatal heat stress to cattle? How nimbly could agriculture switch to alternate crops if corn is no longer viable? And what happens to the Ogallala Aquifer if Nebraska becomes as hot as southern Texas over the next 80 years?
And then there is the potential of growing the state's economy, jobs and property tax revenue by cultivating Nebraska wind and solar energy, rather than importing coal from Wyoming.
Nothing in the study would be binding, Pansing Brooks said.
"If we don't have a plan, then it's business as usual, and things will continue to get worse," he said. "People will not have the information and tools they need to adapt. ... We're not going to eliminate ... damage. But if we can significantly reduce it, we save dollars, we save lives, we protect the environment."
LB 283 has made it out of committee and is Sen. John McCollister's priority bill, which means that it's guaranteed an airing over the remaining 17 days of the session.
"This is analogous to the COVID-19 issue, but unlike COVID-19, there's no vaccine," he said. "Climate change truly is an existential threat. It's something we need to deal with ... sooner rather than later because it only gets more difficult the longer you wait."
---
Our best staff images from July 2020