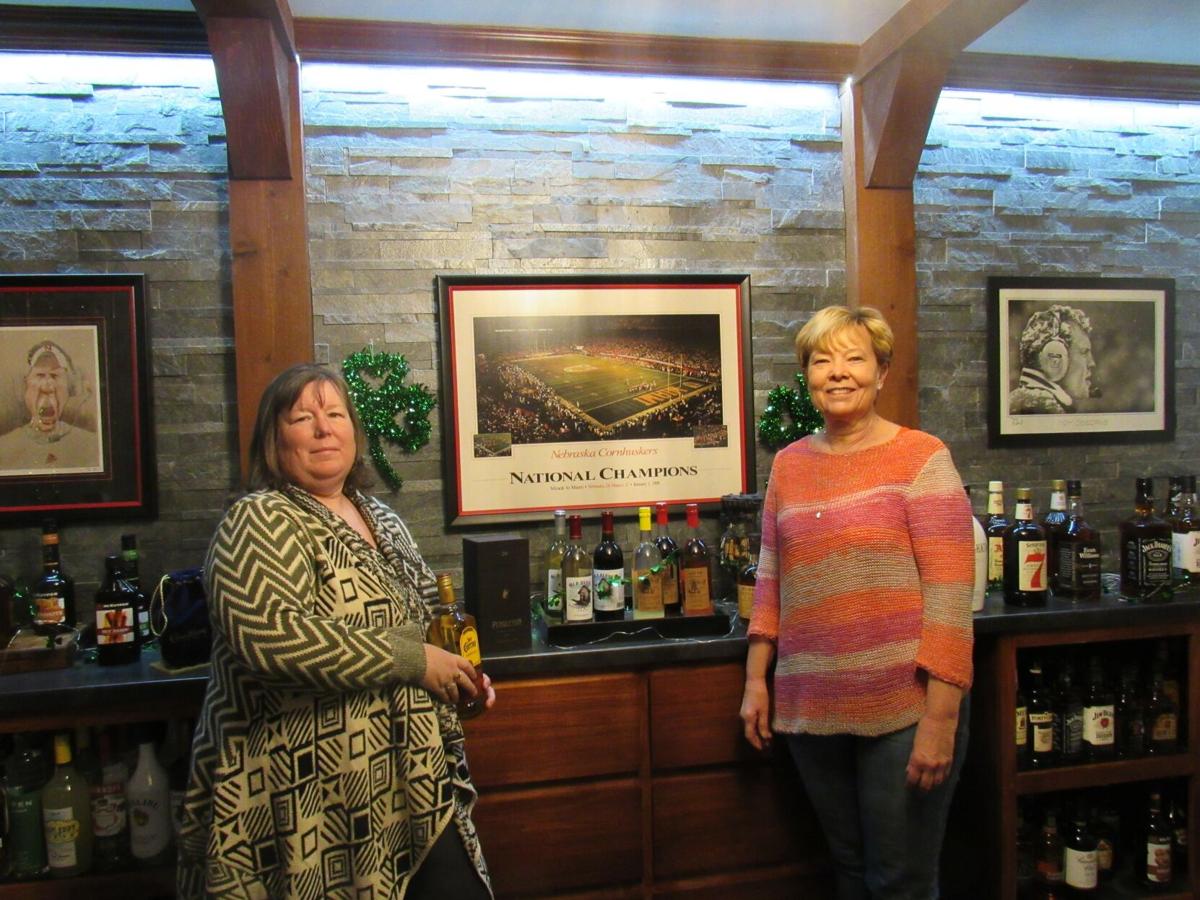 If you've ever needed a stiff drink after reading the news, a Stapleton newspaper publisher has a solution for you.
In the backrooms of the Stapleton Enterprise, owner Marcia Hora has opened a liquor store, a stylish place to obtain wines and spirits after grabbing the headlines in the Sand Hills village, 30 miles northeast of North Platte.
It's called Herbie's Speakeasy because Hora is a big fan of Herbie Husker, and because you have to walk through the newspaper office and ask "Where's the liquor store?" to get there.
Hora, who has worked at the Enterprise since 1976, said the unique side business — perhaps a one-of-a-kind among newspapers nationally — grew out of an effort to keep local residents shopping in Stapleton instead of driving off somewhere else.
In recent years, townspeople have formed a co-op to reopen the local grocery store. That helped spawn a couple of other new businesses in the town of 305, including Opela's Outpost, an antique store/gift shop in a remodeled church, and The Bunkhouse, a bed and breakfast without the breakfast.
But what was lacking, and what local residents said they wanted in a town survey, was an outlet to purchase wine and spirits.
While Stapleton has a convenience store that sells beer, and the Vet's Club, which has sit-down drinks, there was no place to buy package goods. When the grocery store didn't seize on the idea, Hora's editor, Kendra Cutler, said why not open one at the newspaper?
Two backrooms that used to house hulking printing presses and paper cutters were cleaned up, spruced up and fitted with attractive copper-pipe racks to hold bottles of wine. The walls feature historic Stapleton photographs, as well as Husker memorabilia.
Hora said she has been "overwhelmed" by the response. The Speakeasy sold $2,200 of product during an open house in November and has steadily increased its inventory to keep up with demand. Herbie's now offers wine tastings and does catering for town events.
"I'm thinking if things get bad and they start shutting newspapers down, we can move the liquor out front and put the newspaper out back," she said.
Hora doesn't see that happening. Despite serving three of the state's least-populated counties, she said she gets great support for her papers, which includes the Thomas County Herald and the McPherson County News, as well as the Stapleton paper.
Weekly newspapers have always relied on some side businesses, such as job printing or selling office supplies and greeting cards — as Hora has also done — to improve the bottom line. But her venture into vino may be unique.
Allen Beermann, the longtime, former chief of the Nebraska Press Association, said he recalled one local paper that had a flower shop as a side business, but none that peddled wine and whiskey. An official with the National Newspaper Association said that she also is unaware of any newspaper/liquor stores.
Herbie's Speakeasy was likely well timed — state officials recently reported that alcohol sales, particularly those from package stores and supermarkets, set a record last year as pandemic-parched customers avoided bars and restaurants due to COVID-19.
There's now a book dedicated to preserving former State Sen. Ernie Chambers' fiery speeches given on the floor of the Nebraska Legislature.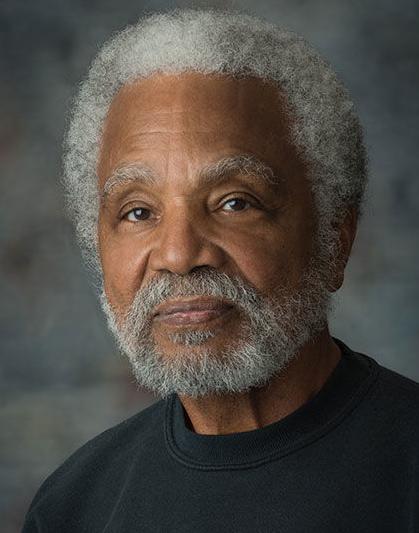 "On the Record" — all 1,200 pages of it — contains the speeches given by the legendary "defender of the downtrodden" during the 60-day legislative session in 2018.
Longtime Lincoln lobbyist Rich Lombardi said he compiled the book, using the unedited transcripts produced by the Legislature's unsung transcribers, to give people a clear picture of the thinking of Chambers.
Chambers represented his North Omaha district for 46 years until being pushed out of office because of term limits (a second time) in January.
"If people want to know what this person was all about, reading his speeches is the best way," Lombardi said.
"Let's face it, this guy was the most well known, fascinating political figure in the last half-century," he said. "I would love to have someone challenge that."
Of course, not everyone was a big fan of Chambers' talks, particularly those senators who were the target of his tactics to delay or kill a bill. The Black senator, known for his trademark blue jeans and short-sleeved sweatshirts, could turn a seemingly routine day into a firestorm by asking for a "point of personal privilege" to comment on the news of the day, or filing numerous amendments or motions to "bracket" (postpone) or kill a piece of legislation.
Senators who introduce bracket motions get 10 minutes to give opening remarks on the subject, then three more times, of five minutes each, to speak on the motion. If the motion failed, Chambers would often file a reconsideration motion, providing him another 25 minutes to speak.
If other senators joined in to talk, or if several motions to amend a bill were introduced, an entire day could be consumed without advancing anything. That gave Chambers great leverage over which bills could be passed, and which wouldn't be, as the session continued.
It was incredible how many things Chambers could talk about during his speeches. He would sometimes break into song, recite a poem or provide a history lesson about racism, the Legislature, his life or the Bible. But he was also a meticulous reader of bills, uncovering flaws or problems that others missed.
For his part, the 83-year-old legislator said Lombardi didn't need his permission to publish the transcripts, which are public record. But Chambers said he was glad Lombardi did, because the book does illustrate the issues he found important.
Printed editions of "On the Record" — which is split into three volumes — are available for $79 plus postage from the website senatorchambers.com. Proceeds will be used to supply libraries with copies. PDF versions are free, Lombardi said, so students can access the book. A freewill offering is being asked of others.
---
Our best Omaha staff photos of February 2021