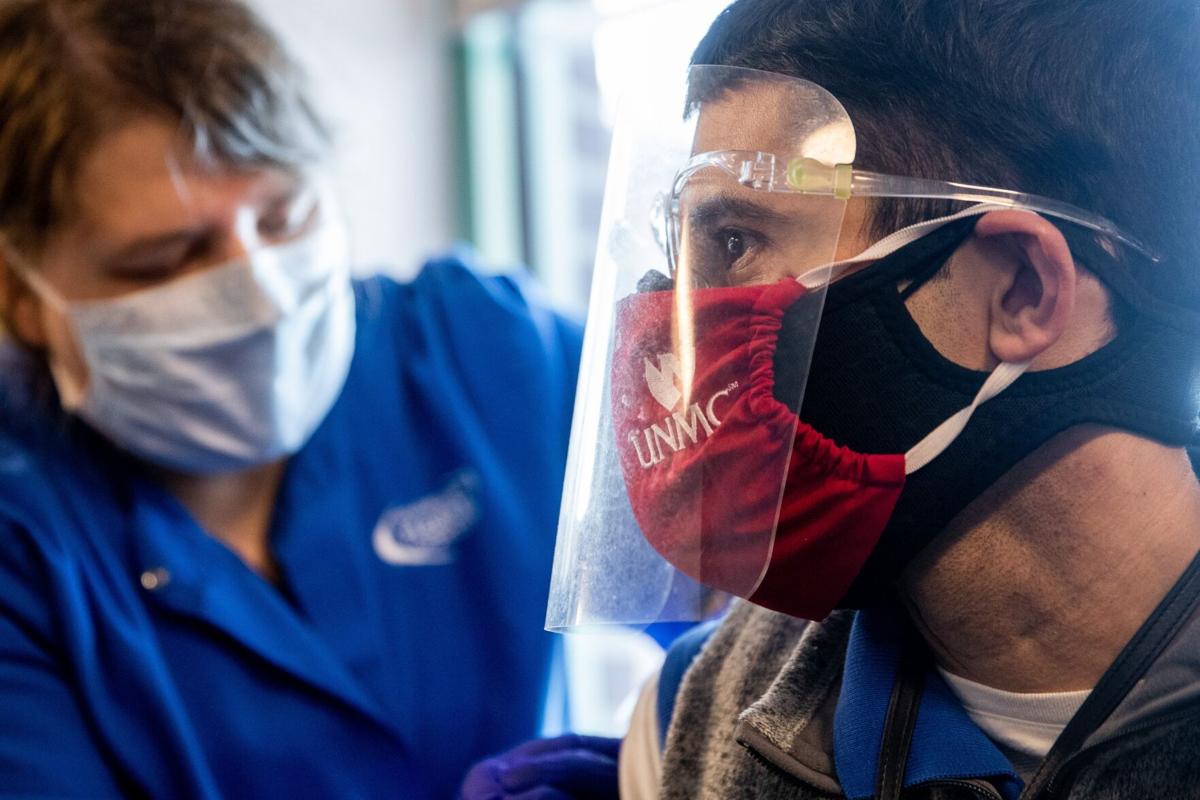 Nebraska will start vaccinating anyone 65 years old and older as part of its next phase in administering the COVID-19 vaccine.
But a top official in Nebraska's vaccine effort cautioned that the shifting priority will add 300,000 to 400,000 people to the next vaccine group.
And one UNMC expert warns that the expanded rollout might not speed the effort and even could create more confusion.
The outgoing administration urged states to open up vaccines beyond the previously stated priority of people 75 years and older.
The new recommendation calls for vaccinating people 65 and older, along with younger people with documented medical conditions.
Asked about the changing guidance early Tuesday, Nebraska Gov. Pete Ricketts declined to sign off on the change locally. He said the state would examine the guidance, but wanted to be sure Nebraska had its necessary supply to get people their recommended second doses.
Then later Tuesday, Angie Ling, incident commander with the Nebraska Department of Health and Human Services, said Nebraska will move the 65-and-older group into its next vaccine priority. That's priority phase 1b.
Dr. Gary Anthone, the state's chief medical officer, said: "Things are changing by the hour here."
Ling and Anthone spoke during a tele-town hall organized by U.S. Rep. Don Bacon to address the overall vaccine rollout.
Ricketts, speaking on CNBC Wednesday morning, also shifted his stance on the 65-and-older group: "Obviously with the CDC change in the guidelines yesterday, we are going to be looking at accelerating the 65-year-olds as part of our vaccine program."
The second part of the shifting advice involves people with medical conditions. Ling said the state will work with health care officials to determine which high-risk medical conditions would qualify in the 1b group.
With a significant increase in the numbers for that priority group, Ling said it could take four months to vaccinate the group.
Dr. Mark Rupp, chief of the University of Nebraska Medical Center's infectious diseases division, said he understands the reasons for opening up the categories. But he added: "I don't know that it's going to solve much."
Rupp said health officials are coming under increasing pressure because more vaccine is being sent out than is getting into people's arms. In all, he said, the new guidance added another 53 million people across the country to the vaccine priority.
Rupp said a lot of people "are going to get frustrated because they won't be able to (get the) vaccine that much more quickly."
Behind the scenes, officials are still shaping Nebraska's upcoming vaccination campaign. It's unclear exactly how the next phase of vaccinations will go.
In parts of western Nebraska, public health districts and health care professionals already are vaccinating the very first of the 75-plus group — as the vaccination of health care workers wraps up and a separate effort to reach long-term care facilities makes steady progress.
Part of the challenge ahead is that the current vaccines are not simple to administer and the logistics of putting together a mass vaccination program are complex and difficult.
Both the Pfizer and Moderna vaccines must be stored at lower temperatures than most shots, with the Pfizer vaccine requiring ultra-cold storage. Because of rare incidences of severe allergic reactions, vaccinators are observing those who get the shots for 15 minutes. Those with a history of allergies are observed for 30 minutes. Those receiving the shots are being kept socially distant, which adds to space requirements in vaccination locations. Drugs that can reverse an allergic reaction also must be on hand.
For all of those reasons, public health officials are trying to roll out the vaccine very carefully.
"I would just plead with folks to continue to have patience," Rupp said. "We're working through this as quickly as possible. And overall, the public health services are doing a really good job with this."
---
Our best Omaha staff photos of January 2021