Judi gaiashkibos is ready to celebrate on Monday.
The day, now officially Indigenous Peoples' Day in Nebraska, is the culmination of a lifetime of work toward giving Native Americans visibility and honor, she said.
"It really is a celebratory day," said gaiashkibos, executive director of the Nebraska Commission on Indian Affairs. "It's something I'm very proud of. It's very meaningful for me, for all tribal people, for our ancestors, those that came before us and those that will come in the future."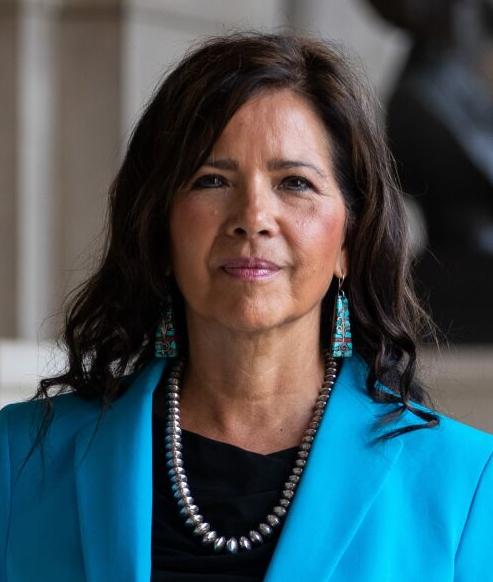 President Joe Biden on Friday issued the first-ever presidential proclamation of Indigenous Peoples' Day, lending a significant boost to efforts to refocus the federal holiday celebrating Christopher Columbus toward an appreciation of Native peoples. The day will be observed on Monday, along with Columbus Day, which is established by Congress.
Several events are planned in Lincoln to mark the occasion. The day kicks off at 9 a.m. with a tribal flag dedication in the Nebraska State Capitol.
The flags of four federally recognized Nebraska tribes — Omaha, Ponca, Santee Sioux and Winnebago — will be placed in the Warner Chamber on the second floor of the Capitol building.
In addition, 27 flags from tribes with historic connections to Nebraska will be placed in the chamber on the 14th floor, gaiashkibos said.
The Winnebago Tribe of Nebraska will perform a dance and drumming exhibition following the ceremony.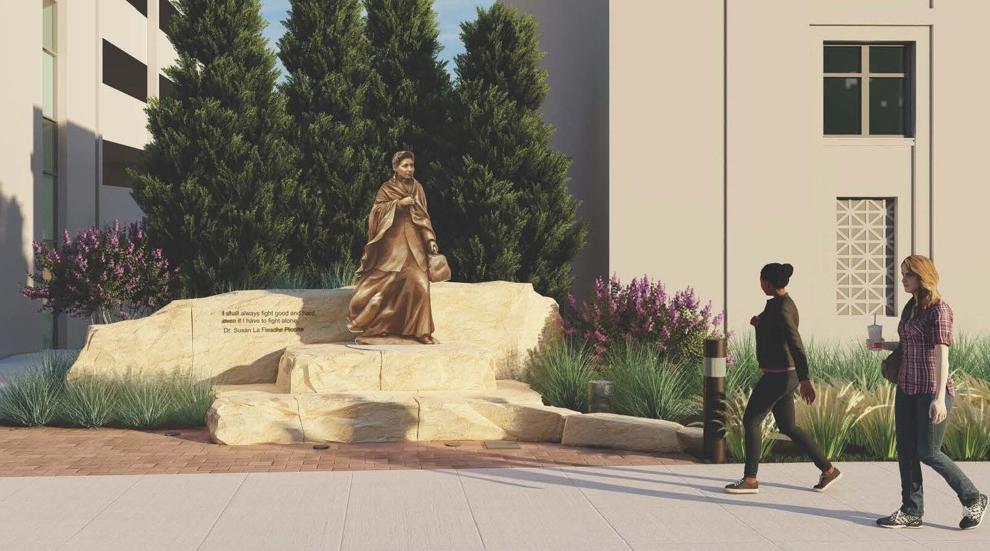 At 11 a.m., a sculpture of Susan La Flesche Picotte, the first Native American to earn a medical degree, will be unveiled and dedicated on Heritage Plaza in Lincoln's Centennial Mall. A similar dance and drum ceremony hosted by the Omaha Tribe will take place following the dedication.
"The bronze sculpture on the mall and the flags in the State Capitol are a testament to the fact that our people were here and they're being acknowledged," gaiashkibos said. "They're no longer part of a dark history. They're not invisible."
It's important, too, to remember the good things happening with local tribes, she said.
A member of the Ponca Tribe, gaiashkibos said she has been working on the day's events 24/7. If she's still "standing strong like Standing Bear" by the end of the day, she said, she'll call it a win.
This report includes material from the Associated Press.
---