Walking has become Jim Hickey's life.
After five attempts at walking across the country — each one derailed for various reasons — the New Jersey man is breaking it down into smaller legs. And each one honors a child or young adult living with cancer.
For his Nebraska route, Hickey will honor a 5-year-old girl who is living with a brain tumor.
Hickey, 60, plans to set out for Omaha from Scottsbluff on Wednesday. He expects to complete the route in two months.
"It took me over," Hickey said of the long-distance walks. "It's something I kept having to do. I don't know why, but I have to."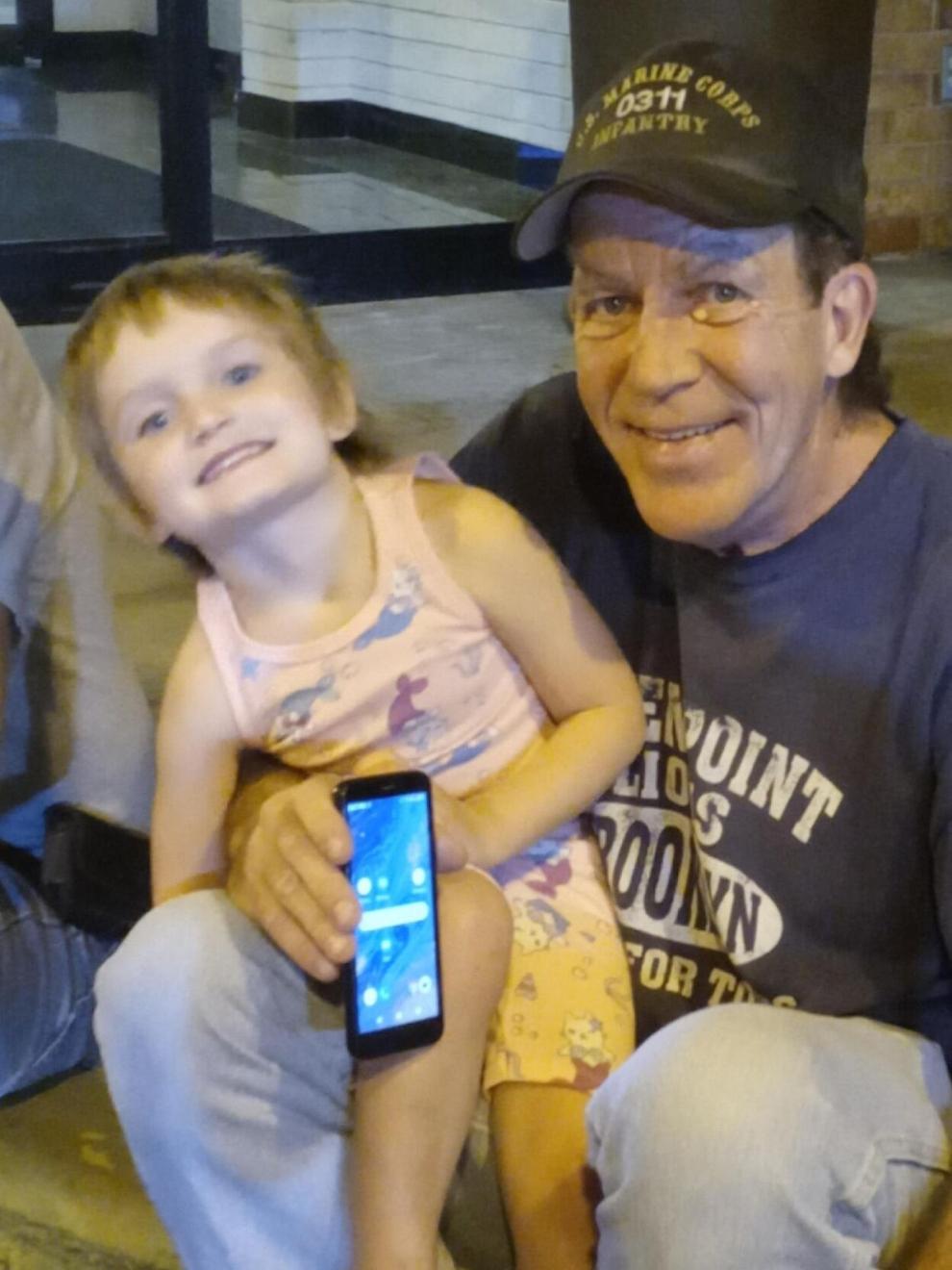 Hickey discovered Paishence Hansen, of Cozad, Nebraska, after completing another walk for a young adult in Colorado.
Paishence, who turns 5 on the day Hickey starts walking across the state, was diagnosed with cancer about two years ago. Doctors found tumors in her brain and spine.
Tara Meyer noticed her daughter starting to decline. Paishence wasn't eating and was losing weight. Previously potty-trained, she was having accidents and she was unable to walk.
Paishence was taken to Children's Hospital & Medical Center in Omaha, where doctors discovered multiple tumors.
"You don't think cancer," Meyer said. "You don't think of things like that. It was a hard thing to swallow."
Paishence underwent multiple surgeries, including one at St. Jude Children's Research Hospital in Tennessee. Surgeries were followed by chemotherapy for more than a year.
Now Paishence is stable. Since her tumors aren't growing, her treatment has been paused.
"We're just taking it day by day," Meyer said. "It's a hard decision. I don't know what the future holds for us."
Hickey's walk is designed to raise awareness of childhood cancer and raise money for Paishence's medical care through a GoFundMe page.
Hickey's father died from prostate cancer in the late 1990s. His brother was diagnosed with the same disease, although he was able to undergo a successful surgery.
"Those two things did something to me," Hickey said.
That's when he first attempted to walk across the country. After spending four years with the Marines, walking long miles with a backpack on wasn't new to him.
During Hickey's Nebraska walk, he'll take rest days and stop in towns to talk about what he's doing for Paishence. His route, which may change as he goes, will mostly stick to highways.
Paishence has been in good spirits, her mom said. She goes to preschool and is proud to carry her purple backpack adorned with a unicorn every day.
She's back to playing Barbies with her older sister. A girly girl, according to Mom, Paishence fills her free time playing dress up and talking about makeup and jewelry.
Paishence and her family met Hickey after a Kansas City Royals game earlier in September. Paishence and her three siblings took to Hickey right away, Meyer said.
"He thinks about others. It's an honor for him to do this and to try to help families to raise awareness," Meyer said.
Paishence and her family will tackle the first mile of the journey with Hickey. Then, they will meet him in Omaha when he finishes the walk.
"This is all about her, and she's going to be there for it. Hopefully, I'm making a difference for her family," Hickey said.
---