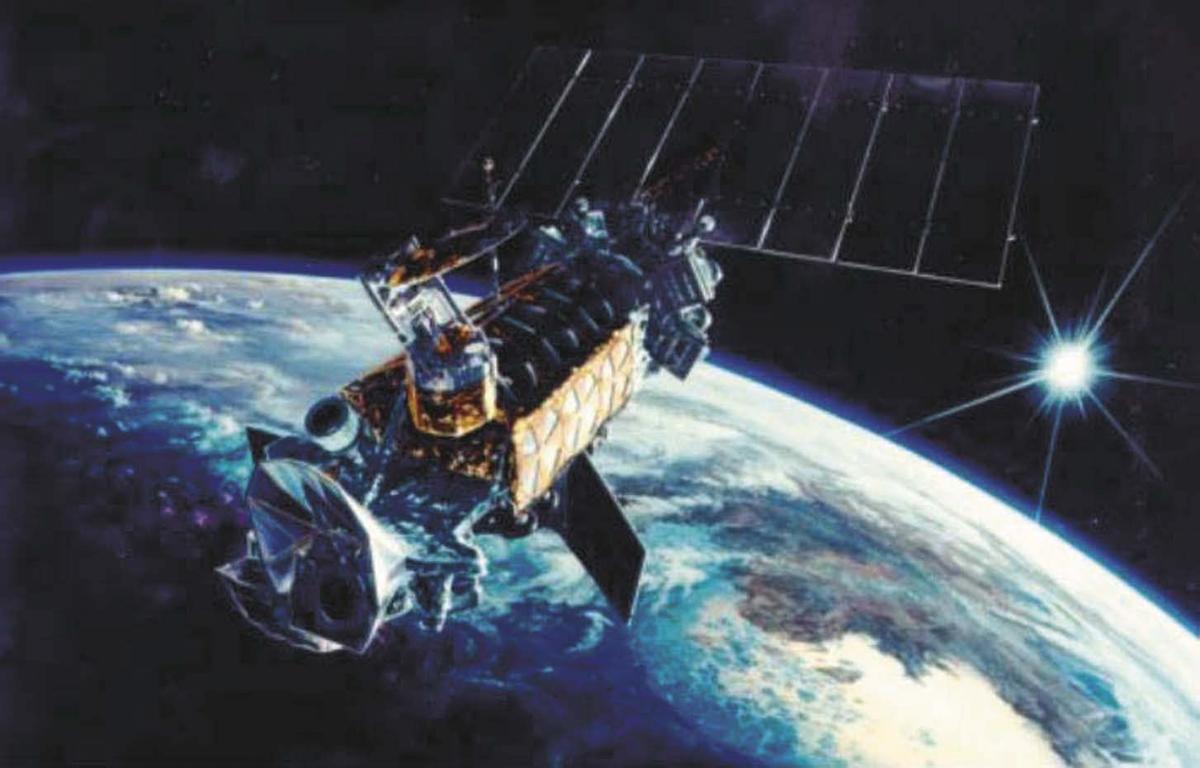 University of Nebraska President Ted Carter has joined with the leaders of three other Midwestern universities to form a space-oriented academic and research alliance designed to help lure the U.S. Space Command headquarters to Offutt Air Force Base.
Carter said the partnership — with the University of North Dakota, Kansas State and Purdue — would develop new degree programs and research initiatives specifically designed for the Space Command.
The other finalists are Kirtland Air Force Base in New Mexico, Patrick Air Force Base in Florida, Peterson Air Force Base in Colorado, Redstone Army Airfield in Alabama and the former Kelly Air Force Base in Texas. The Air Force is in charge of selecting the site.
"We created a Midwestern alliance in order to make sure the U.S. Air Force knows we're ready to support them in whatever they need to do," Carter said.
He said he contacted KSU President Richard Myers, North Dakota Chancellor Mark Hagerott and Purdue President Mitch Daniels and found that they were highly interested in forming the partnership.
The four leaders announced their initiative in an op-ed published Sunday in the Annapolis (Maryland) Capital-Gazette.
"Our universities have numerous existing strengths on which to build this alliance," they wrote. "In our view, the Heartland is the right home for U.S. Space Command."
Carter served as the superintendent of his alma mater, the U.S. Naval Academy, before joining NU in January.
Daniels is a former governor of Indiana and also served as director of the federal Office of Management and Budget under President George W. Bush. Hagerott, a retired Navy captain and Rhodes scholar, leads an 11-campus system in a state with two Air Force bases. Myers is a retired Air Force general who served as chairman of the Joint Chiefs of Staff from 2001 to 2005.
Their universities collectively enroll 163,000 students and already offer programs in engineering, space law, cybersecurity and information technology that Carter said could serve the needs of the Space Command.
He noted that Nebraska already leads a similar coalition called the National Strategic Research Institute, which serves a similar role for StratCom.
In September, StratCom signed a $92 million contract to continue the arrangement. All together, the institute has drawn $298 million in contracts.
"We have a proven formula in how to do this," Carter said.
Carter is part of a group of Nebraska leaders who will make a pitch Tuesday via teleconference to the Air Force's site selection committee.
Carter said Nebraska's best selling point is its people and quality of life.
"I've lived all over the country, all four corners, and in different parts of the world," he said. "I've never been in a place that welcomes the military community and military retirees like Nebraska."
A final decision on the headquarters location is expected in mid-January.
---
Photos: Offutt Air Force Base through the years