Photographer Joe Hammeke loved to tell stories with his camera, taking photos of skateboarders performing bodacious tricks, a guitarist in the middle of a solo or the peaceful scenery of Zion National Park.
"He just loved storytelling, and he would always find the humorous and humanity of the thing that he was photographing," said his wife, Jessica Hammeke. "That's what made Joe such a good storyteller."
Hammeke, who graduated from Omaha's Creighton Prep High School, made a name for himself photographing and writing about the world of skateboarding for the sport's bible, Thrasher magazine. He began working for Thrasher in 2000. He once wrote in a piece for the magazine that he had been "on vacation ever since."
Hammeke, 48, died April 13 at Providence Saint Joseph Medical Center in Burbank, California, of heart failure while battling esophageal cancer.
He and his wife have two children, Ansel, 5, and Taliesin, 2. A celebration of life will be held at a later date, his wife said.
Photography and skateboarding were integral parts of Hammeke's life growing up in Omaha, his wife said. His parents gave Joe his first camera, and they shared a love of nature photography.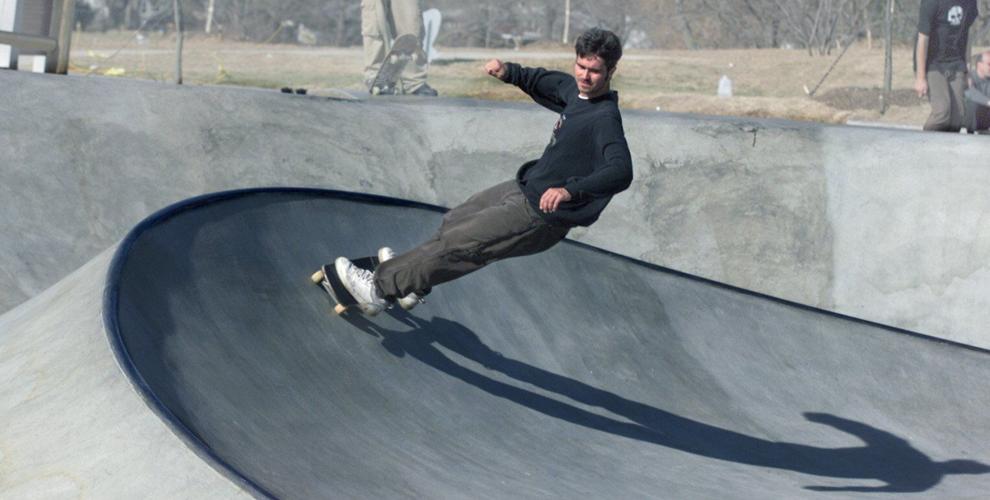 The world of skateboarding appealed to her husband's preference for noncompetitive sports, Jessica Hammeke said. She said he enjoyed skating as an art form where competitors "pushed each other to be better, but they shared their tips for success."
Brandon Pappas of Omaha met Hammeke while working for the Gateway, the student newspaper at the University of Nebraska at Omaha. Hammeke, who grew up idolizing skaters Lance Mountain and the Bones Brigade Team, helped design Omaha's first skate park at Roberts Park near 78th and Cass Streets, Pappas said.
"If you grew up skating in Nebraska, you knew Joe Hammeke," Pappas said. "He was so friendly and he had no enemies."
Hammeke took photography classes at Metro Community College while earning his bachelor's degree from Creighton University. After earning a master's degree in environmental science from UNO, Hammeke focused on skateboarding and submitted photos and a story to Thrasher.
Michael Burnett, a senior photographer for Thrasher, paid tribute to Hammeke in an article posted on Thrasher's website. Burnett noted that someone with Hammeke's "jovial spirit and goofy grin" just had to have a nickname. He was Hamknuckle to some, Hambone to others.
"An '80's kid from Omaha, Nebraska, Joe fell in love with skateboarding in a time when you really had to want it — before it was cool and way before there were free concrete skateparks in every town," Burnett said. "Joe's path eventually led him to the mag, where he became one of our top photographers and most reliable road dogs."
Burnett said Hammeke was "ready to skate all day, drive all night and sleep in the dirt — all while documenting some of the gnarliest skating and most epic spots of all time."
Hammeke's good nature never wavered, Burnett said. "Even after getting left behind at a hotel in China," he said, "Joe never got salty, never held a grudge."
Love of travel was one of the things that brought Hammeke and his wife together. They met at a pool party for skateboarders in Phoenix. The pool was empty, so it could be used for skating. The two began a yearlong letter-writing courtship.
"Right off, he was a gentleman," Jessica said. "Skateboarders can be a wild bunch, but he was interesting and had very intelligent things to say about life, politics and current events."
Hammeke's work took him all over the world, including to Europe, China, Thailand and Cuba, his wife said. The family also took many trips to national parks including the Grand Canyon, Yosemite, Zion and Orcas Island in Washington.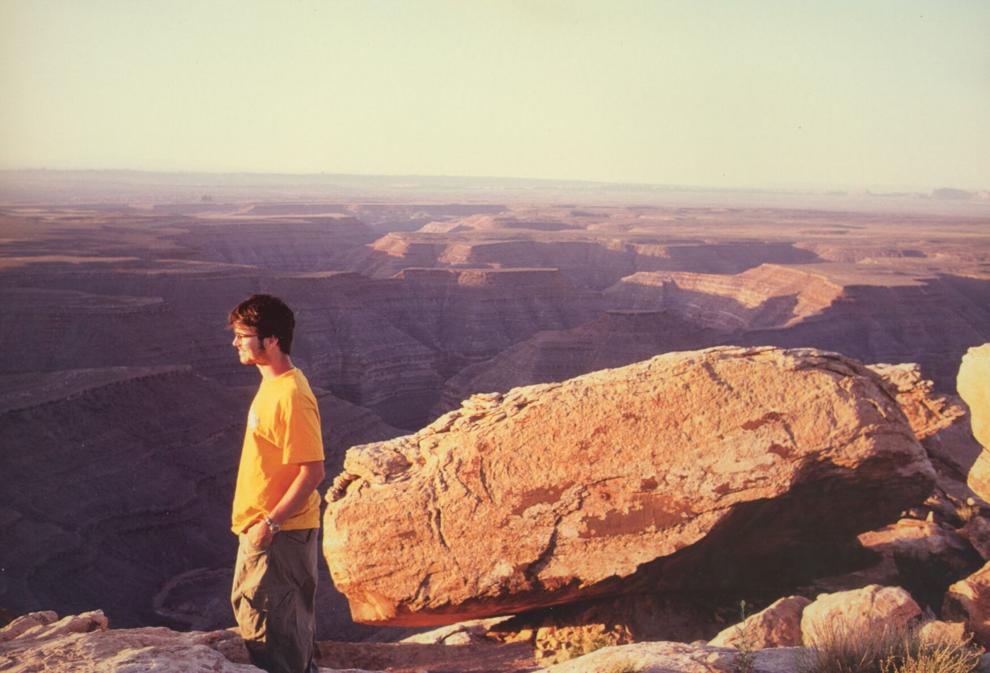 "I may be biased in saying that he was a great photographer, but fatherhood was his calling," Jessica Hammeke said. "He was so patient, and he enjoyed watching the kids as they tried, failed, tried again and succeeded."
Jessica said she learned to accept the fact that Joe's caring nature often made him late for things. He might wait at a local skate park because a kid's ride was late, she said, and he didn't want the kid to wait alone.
Since her husband's death, Jessica said, she has been hearing from people from all over. One woman, upon hearing of Joe's death, wrote to tell Jessica about the impact that he made on her son's life.
"I literally met your husband in front of Starbucks in Burbank (California) back in 2016," Theresa Sobocinski wrote. "While petting your dog, I mentioned my young son was in ICU due to a hiking accident and immediately he got my son's name and sent him a care package of skateboard stuff and a signed board. It was the thrill of my son's recovery, and it really showcased your husband's amazing spirit and what a caring person he was."
Many of Hammeke's old skating friends wrote that they will miss the long phone calls from him just to catch up.
"A call from Joe meant you better get comfortable," said Burnett, of Thrasher. "He always had stories, always wanted to talk shop, always wanted to know how he could help or make things better. He was a sweet man and a true skater. We will miss him terribly."
In addition to his wife and children, Hammeke is survived by his parents, Dr. Michael and Patricia Hammeke of Appleton, Wisconsin; sister, Kate Hammeke Siegel of Cary, North Carolina; and brother, James Hammeke of Chicago.
---