Harry and Daisy Reab must have felt grateful as they prepared Thanksgiving Day dinner at their home in rural Giltner, Nebraska, back in 1944.
True, their son and only child, Pvt. Lyle Reab, was far from home, serving with the First Army in Europe during World War II. But he had been blessed to take part in the joyous liberation of Paris a few weeks earlier — and Adolf Hitler's armies, though stubborn, had been yielding ground to the Allies on the western and eastern fronts.
Arriving on Thanksgiving afternoon, it told the Reabs that Lyle had gone missing two weeks earlier on Nov. 9, the day before his 23rd birthday. He had disappeared in fighting near Vossenack, Germany, in the battle of Hürtgen Forest.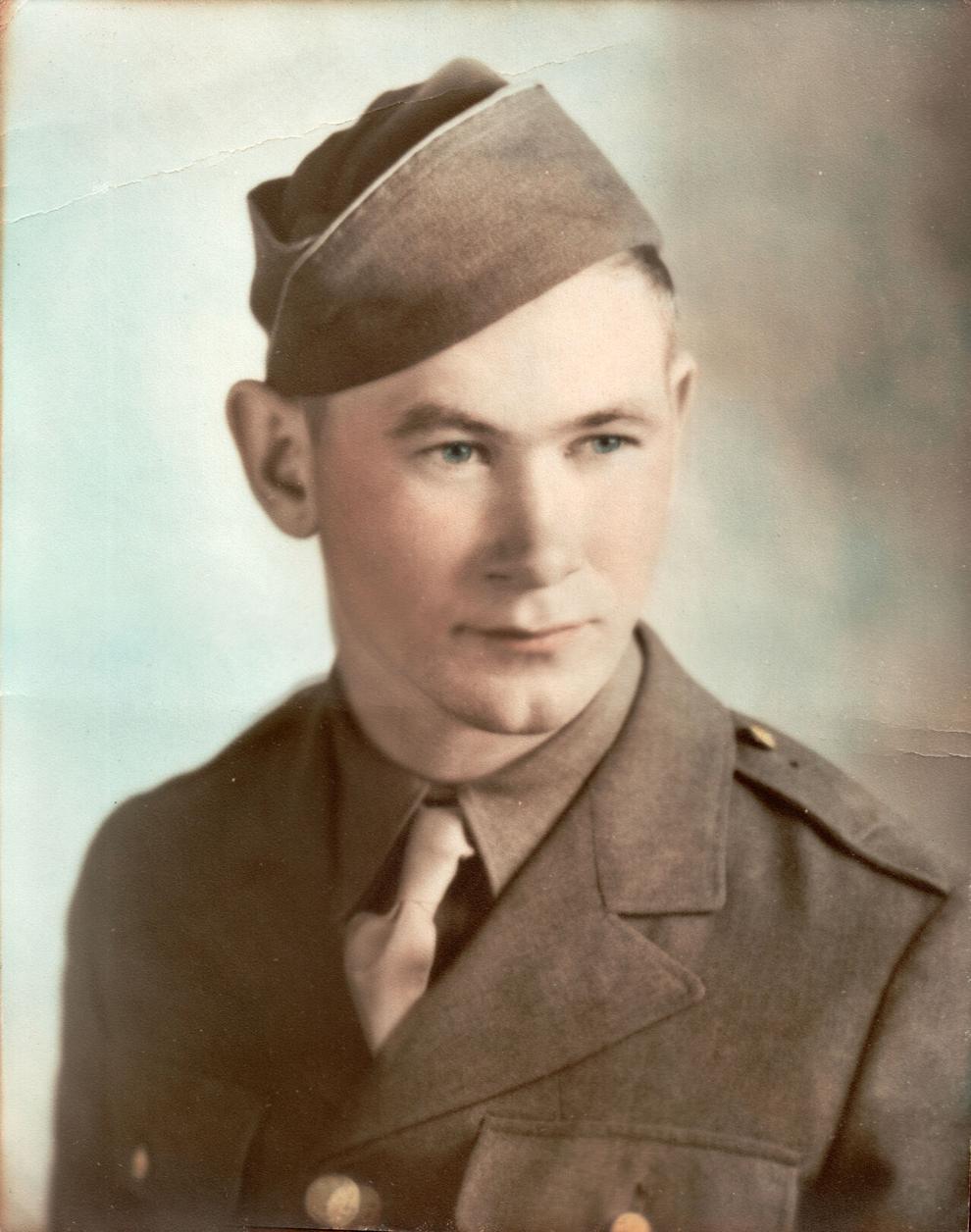 "I just can't imagine," said Karen Thomas, 71, of Battle Creek, whose father is Lyle Reab's cousin. "It would be very, very devastating."
Not until seven months later did the Army inform the Reabs that Lyle was presumed killed. His body was never recovered.
They died without ever learning any more — Harry in 1973, at age 84, and Daisy in 1986, at 94.
Almost 80 years later, their relatives finally have some answers. Lyle Reab's remains have been identified after lying for decades at the Ardennes American Cemetery in Belgium, in a grave marked "Unknown."
In 2018, the Defense POW/MIA Accounting Agency disinterred the remains and shipped them to its lab at Offutt Air Force Base. A DNA sample from Thomas' father — Dale Croxen, 94, of Tilden — was a familial match to the unidentified remains.
Lyle will be buried in June next to Harry and Daisy Reab at Lerton Cemetery in Giltner, a village of 350 people near Grand Island.
"It's good to have him home and laid beside his parents," Croxen said in an email.
The discovery is being cheered in the Netherlands, too. Ronnie Busschers, 32, "adopted" Reab seven years ago through a program that encourages Dutch citizens to honor and decorate the graves at the Netherlands American Cemetery of American soldiers who had died liberating Europe from Nazi domination. Though Reab's grave wasn't there, his name was listed on the cemetery's Wall of the Missing.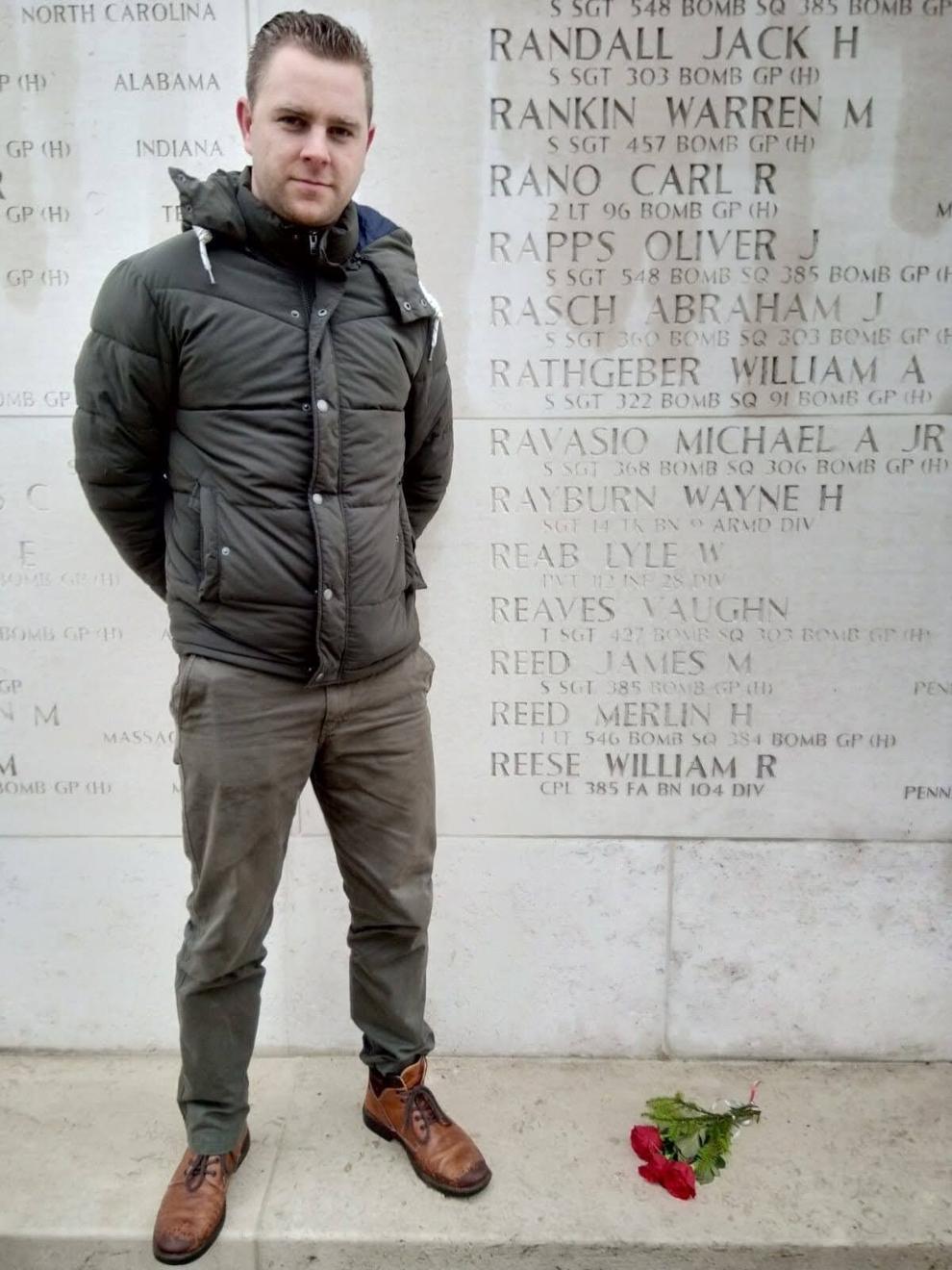 Busschers learned late last month that Reab had been identified among the "unknowns" buried in Europe.
"I was blown away, I could not believe it was real at first," he said in an email. "From all of the men still missing, 'mine' was identified and was finally going home. What are the chances of that!"
Lyle Reab's upbringing was typical for a small-town boy growing up in Depression-era Nebraska. He played baseball and basketball, according to 1930s clippings from the Giltner Gazette, and attended the United Methodist church with his parents.
Reab graduated from high school in 1939 and worked for Harry at his trucking business.
Thomas said her father looked up to his cousin, who was five years older.
"He remembered going down for Sunday dinner," she said. "Aunt Daisy would fix dinner for them. They would play outside, and he would stay overnight."
Reab joined the Army in June 1942, six months after the Japanese attack on Pearl Harbor. He trained in California and Louisiana and was assigned to the 2nd Battalion, 112th Infantry Regiment of the 28th Infantry Division.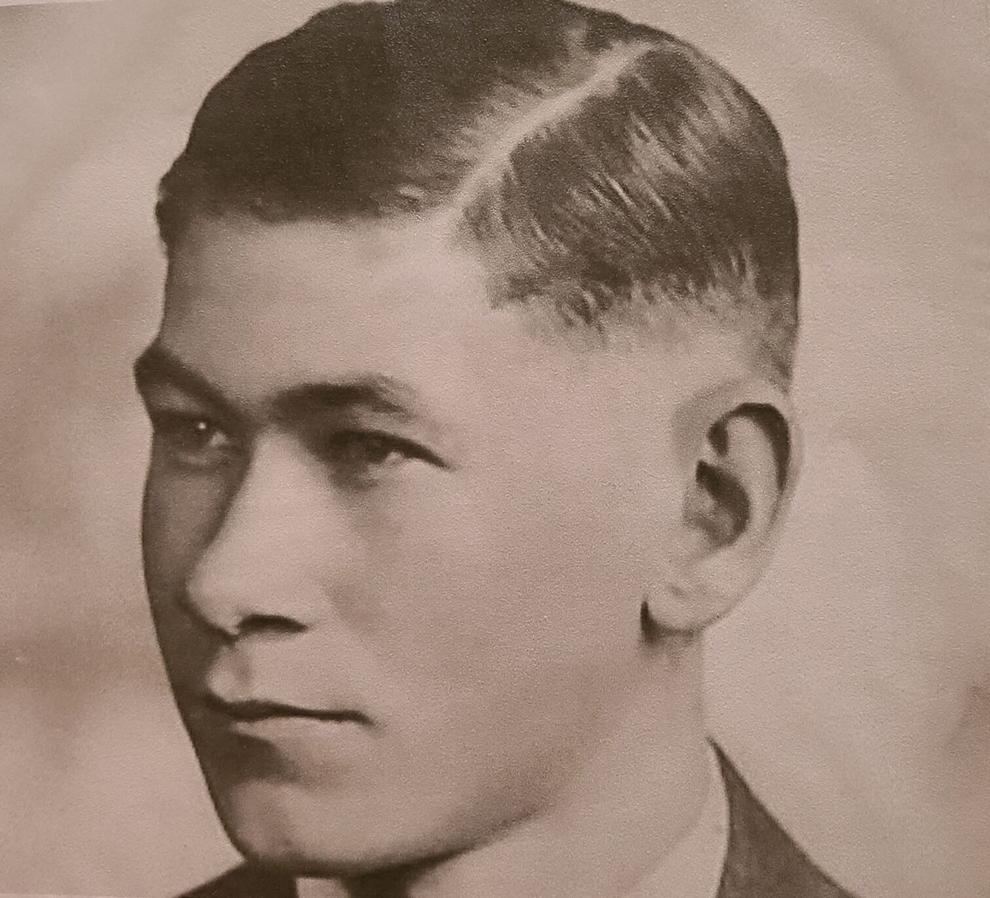 The division landed at Omaha Beach in late July 1944, seven weeks after D-Day. It suffered significant casualties during two exhausting months of fighting and marching in August and September.
In early November, the 28th Division was thrust into the Hürtgen Forest, the longest battle of the war. U.S. Army elements fought for three months in cold and rain to take a densely wooded region of 50 square miles along the border of Germany and Belgium.
Soldiers called it "The Green Hell."
Depleted by its months of combat, the division had just been bolstered with hundreds of reinforcements.
But the new soldiers were inexperienced and poorly integrated into the division, according to a 1994 analysis by then-Maj. Jeffrey Holt for a master's project at the U.S. Army Command and General Staff College.
"Brought forward during the night, these frightened and inexperienced soldiers were put into foxholes with little or no training," Holt said. "For the unfortunate replacements, it was almost a case of murder."
Reab's battalion was sent to take Vossenack on Nov. 2, 1944. They quickly secured it in house-to-house combat but then were pinned down for several days under relentless German artillery fire that nearly leveled the town.
An officer in Reab's company described the German tactics as "cold-blooded and nerve-shattering," according to the Accounting Agency's report on his death.
He was last seen in the town during a German counterattack and was one of 18 men in his company unaccounted for after the battle.
Busschers had grown up in Holland, fascinated by World War II after hearing stories from his grandparents of seeing soldiers parachuting into his town, Best, during Operation Market Garden.
He learned about the grave adoption program and signed up in 2014. He was assigned Lyle Reab's name from the Wall of the Missing but given no information about him.
"I decided to make it my goal to give this name a face again and try to find out who this person was who gave his life 70 years earlier to liberate Europe," Busschers said.
That wasn't easy. Two years into his quest, he finally found a website with information about the cemetery where Reab's parents were buried. Someone there connected him with Terri Mabon, a genealogist from nearby Phillips, Nebraska. Coincidentally, her husband's cousin is married to a relative of Lyle Reab.
Mabon, 72, found Reab's high school yearbook photo as well as some newspaper clippings about his life and death, creating a timeline on an ancestry website. She visited the Lerton Cemetery, where a military headstone had been erected for Reab even though his body was never recovered.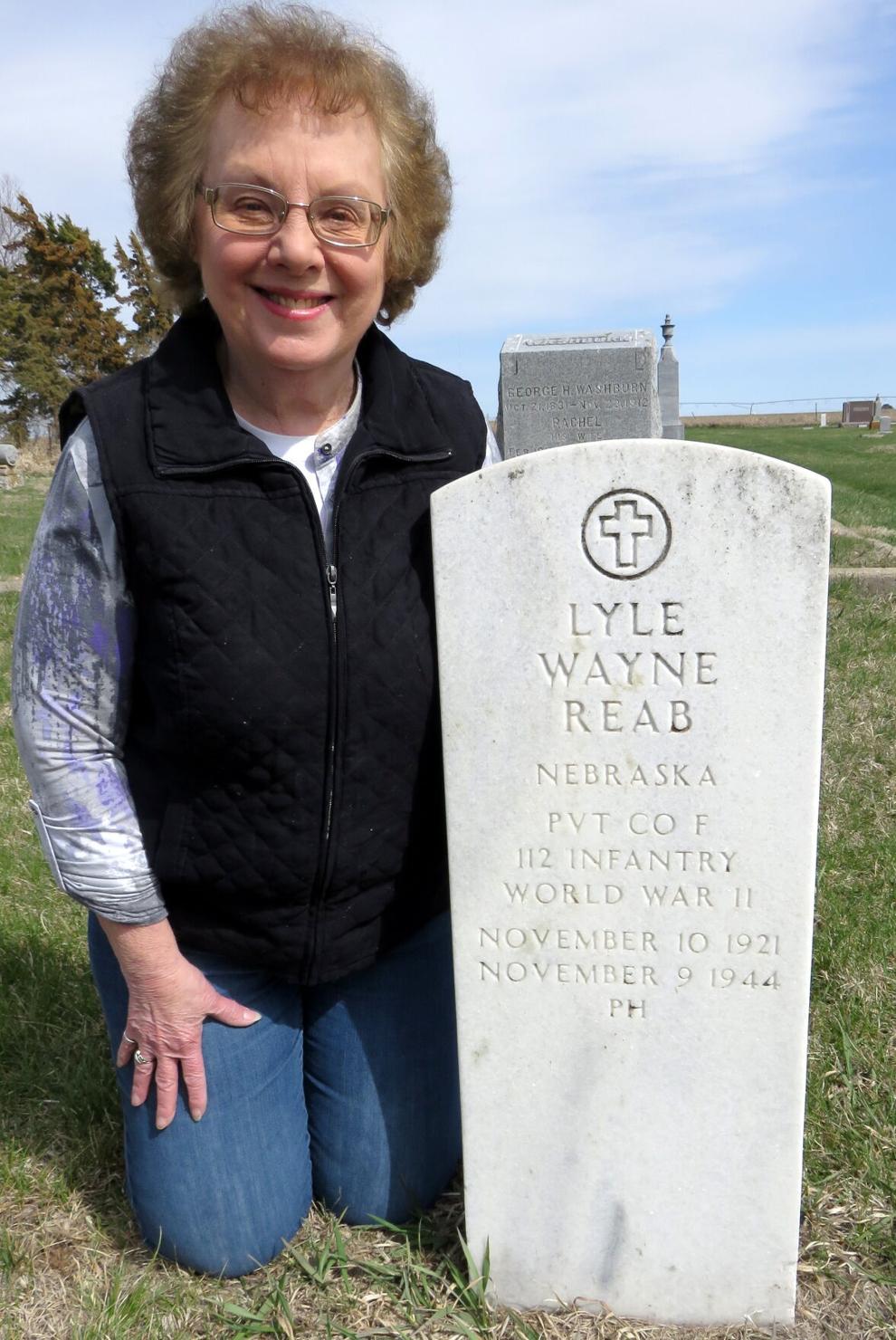 She shared Busschers' enthusiasm for learning more about this soldier who had died so young.
"I do feel it is an amazing story," Mabon said in a telephone interview.
Besides placing flowers several times a year at Margraten's Wall of the Missing, Busschers has visited the Hürtgen Forest battle site many times.
"The place looks idyllic now," he said.
Because of the Accounting Agency's research, Mabon, Busschers and the Reab family now know more than ever before about the circumstances surrounding his death.
In March 1948, soldiers from the American Graves Registration Service found a set of remains that had been buried on a road at the southeast end of Vossenack, apparently when a foxhole had been collapsed by a German artillery shell.
They found bones, some clothing, and some pieces of U.S. military equipment but nothing useful for identifying him. So the remains were labeled X-7388 Neuville and buried in Belgium at the Ardennes cemetery in 1949.
Several years ago, Accounting Agency historians determined that only Reab and two other soldiers had gone missing in the area where X-7388 had been found. They ruled out the other two as matches because of differing dental or physiological characteristics.
The identification was confirmed in September after X-7388's DNA was compared with Dale Croxen's.
"I was stunned," Mabon said. "Right away, I emailed Ron in the Netherlands. Both of us find it unbelievable, after all this time, that he could be identified."
Thomas said she expects at least 20 to 30 family members to attend the reinterment in June — possibly more, depending on COVID-19 travel restrictions.
Mabon, who lives nearby, will be there, too.
Busschers has a photo of Reab hanging in his living room and has made a shadow box with his photo and medals.
But it's not clear whether he will be able to attend the burial of the soldier whose life has become wrapped up with his own. He's hoping to get a travel waiver that would allow him to fly from Europe.
"This would be the last thing I can do for Lyle," he said.
---