HOWELLS, Neb. — At Bill's Food Mart, precautions against COVID-19 had amounted to social distancing and regularly wiping down credit card readers, doors and counters with sanitizer.
That was until infections began rising in this farm town northeast of Columbus, forcing the temporary closure of a convenience store a couple of weeks ago and, before that, the shuttering of a local elementary school for more than a week.
"We're erring on the side of caution," Billie Wisnieski, co-owner of the grocery store, said through her cloth mask.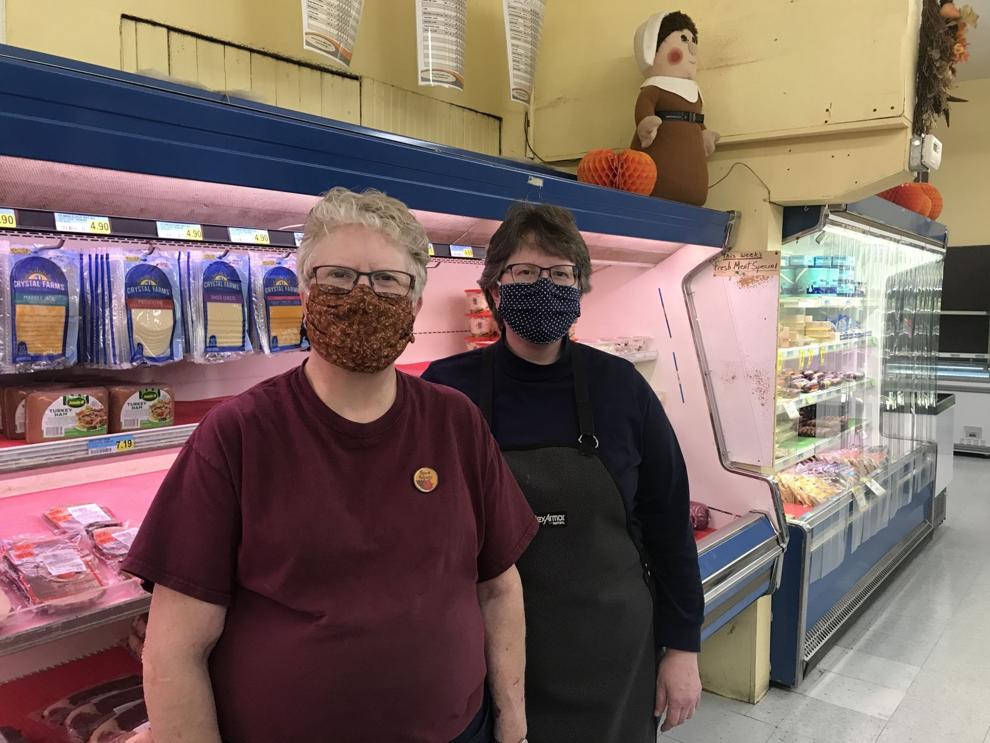 Ten days ago, she ordered all of her employees to begin wearing face masks at work. Around town, and elsewhere in rural Nebraska, Wisnieski and others say that they're seeing more and more people donning masks, and taking other precautions, in an effort to prevent the spread of a virus that is on a steep rise through rural areas.
"It is impacting people differently than it was this spring," said Julie McClure of the Columbus-based East-Central District Health Department. "People are seeing their friends and neighbors, or the friends and neighbors of their friends, contract the virus."
At the beginning of the pandemic, back in March and April, rural Nebraska was viewed as somewhat of a refuge from the virus, which was more of a city problem. With the exception of counties that had meatpacking plants, there were few, if any, cases of coronavirus in small towns and farming and ranching areas.
This spring, rural bars and restaurants closed to deter the spread, as was required, but mask-wearing and social distancing weren't as prevalent, overall, as in urban areas like Omaha and Lincoln, where mask-wearing has become a requirement and almost a routine.
But farm towns and ranching communities are now seeing a surge of cases and, as a result, a rise in deaths.
"It's all over the place. It's not an abstract threat like it once was," said Jason Sturek, publisher of the Pender Times newspaper.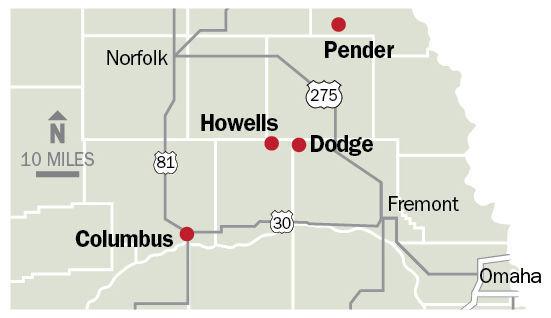 In that northeast Nebraska farming community, the Pender Community Hospital recently urged residents to stay home for 10 days because of a spike in positive cases. Sturek and his family are among them, in quarantine now because of the virus.
The data tells a sobering tale. The daily rate of new infections in Nebraska counties outside Omaha and Lincoln was 76 cases per 100,000, a rate at which "other countries locked down," according to Dr. Bob Rauner, a public health specialist from Lincoln who has been tracking virus data, in his Wednesday report on YouTube. That rate compared with 44 per 100,000 in Lancaster County and 56 in Douglas County, he said.
The rates in the multicounty health districts where Howells and Pender are were even higher. The East-Central district's rate of new infections was 107, while it was 111 in the Elkhorn Logan Valley District Health Department, which includes Pender.
The rate out in Nebraska's Panhandle was high, too, at 99 new cases per 100,000 people. Rates over 100, Rauner said, were what was being experienced in New York City during the surge there in the spring.
Rauner warned that unless Nebraskans increase precautions, the surge in infections could cause deaths in Nebraska to rise after Thanksgiving to 80 to 100 a week, which is about double the current rate.
In just Colfax County, where Howells is located, the number of new cases is about 10 times higher than during the quiet summer months, according to East Central health department figures.
While the average of 55 new cases a day is not a record — the county was averaging 73 cases a day when COVID-19 was surging through meatpacking plants in nearby Schuyler in early May — there's a clear sense that something is different, that this isn't just an outbreak impacting one industry, but one that is striking at home, at parents and grandparents, neighbors and friends.
"We've seen some cases. More than we want to, probably," said Judy Stecher, who works at the bank in Dodge.
In Pender, the headline in Sturek's paper this week was "COVID-19 cases vault higher." More than 30% of the county's cases have occurred since Oct. 1, he reported, quoting a local doctor saying that the rate of positive coronavirus tests is above 40%, nearly four times what is considered a "high" rate.
At the grocery store in Howells, Wisnieski said a recent outbreak at the local convenience store was the tipping point for requiring employees to wear masks. Down the street, a convenience store, the gathering spot for the coffee crowd in town, had to close several days last month after the co-owner, who had tested positive, died of a heart attack.
Around town, there's talk that a large wedding dance at the Howells Ballroom recently led to an outbreak, and that a church festival in a nearby town led to some infections. McClure, with the local health department, said her agency is not commenting on such specific events.
But, she added, "weddings, funerals, parties and other gatherings have been some of the largest sources of infections in the health district at this time." Others interviewed said rural residents may have let their guard down because there were so few infections until now.
In Dodge, 6 miles to the east of Howells, the second through sixth grade elementary school that serves both communities had to shut down for more than a week after a handful of staff members tested positive and substitute teachers, who tend to be older, couldn't be arranged. The shutdown, which began on Oct. 9, came about two weeks after the school began requiring all students to wear masks.
The shutdown worked to stop further spread, according to Mark Ernst, superintendent of Howells-Dodge Consolidated Schools. The school, after being sanitized, reopened. Last week, only one staff member and two students, out of the district's 330 students and staff, were positive for COVID-19.
The school district, like other rural schools, has done in-person learning since the school year began. That is important, Ernst said, because of the high number of families in which both parents are working and because internet service isn't ideal in rural areas to allow remote learning.
Parents are following guidelines to wear masks to volleyball matches and other indoor events, he said, because they know if they do that, schools will remain open, and children will be in the classroom.
"We're meeting constantly with the health department," Ernst said. "I'm not saying we're perfect, and not saying that things go on outside of the schools, but we're doing pretty well."
Precautions aren't being taken by everyone. At the Merry Martini tavern in Dodge on Wednesday afternoon, none of the 10 customers and three employees was wearing masks.
Bar manager Shirley Spenner said she didn't know of anyone in the town of 612 that has the virus right now. The tavern is following the current directed health measures to limit seating to eight to a table and is practicing social distancing, she said, and overall, the mostly older residents of Dodge aren't traveling out of town as much to limit their exposure.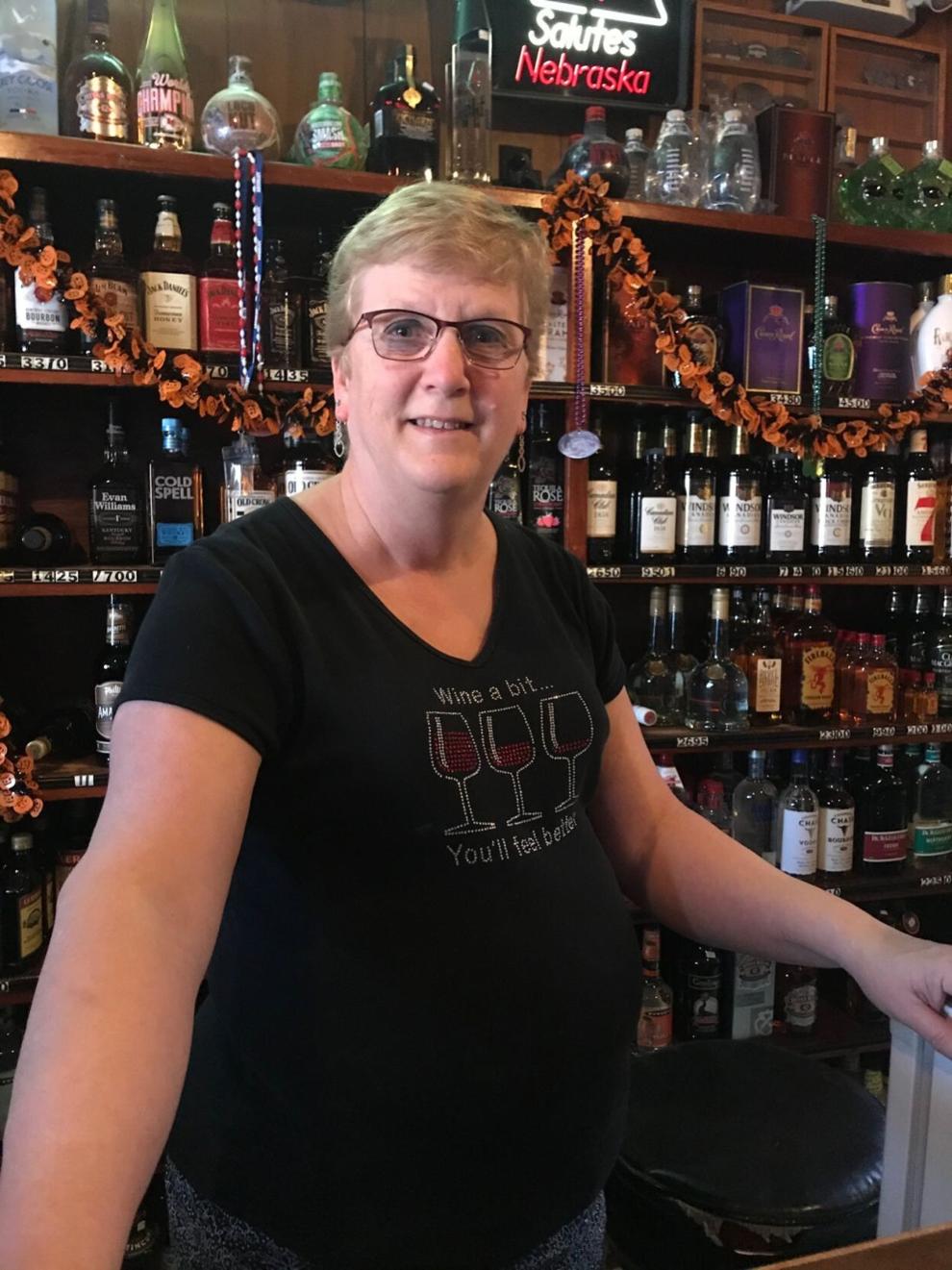 "They just stay put in town here," Spenner said.
The Dodge bar did cancel its annual Halloween party, which included hayrack rides, because of concerns about spreading the coronavirus, she said. The town also didn't hold its annual summer festival, Dodge Days. A local priest caught the virus but has since recovered.
But in mid-September, an annual fundraising demolition derby went ahead as planned, with drivers from surrounding counties crashing their vehicles on a temporary dirt track graded on a vacant lot.
The event drew a record crowd, though many of the spectators opted to watch from the tailgate of their pickups instead of sitting together on the temporary grandstands, said Stecher, who helped run the outdoor event.
"I think people just wanted to get out and do something," she said, adding that she's not heard of anyone getting the virus who attended.
Stecher and others expressed mixed feelings about dealing with COVID-19. You must take precautions, they said, but life has to go on, especially in rural areas, where the harvest of crops and daily chores with livestock can't be put on hold.
"People just want to get this danged thing over with and keep moving on with their lives," Ryan Baumert said at his butcher shop in Howells, Faltin Meat Market.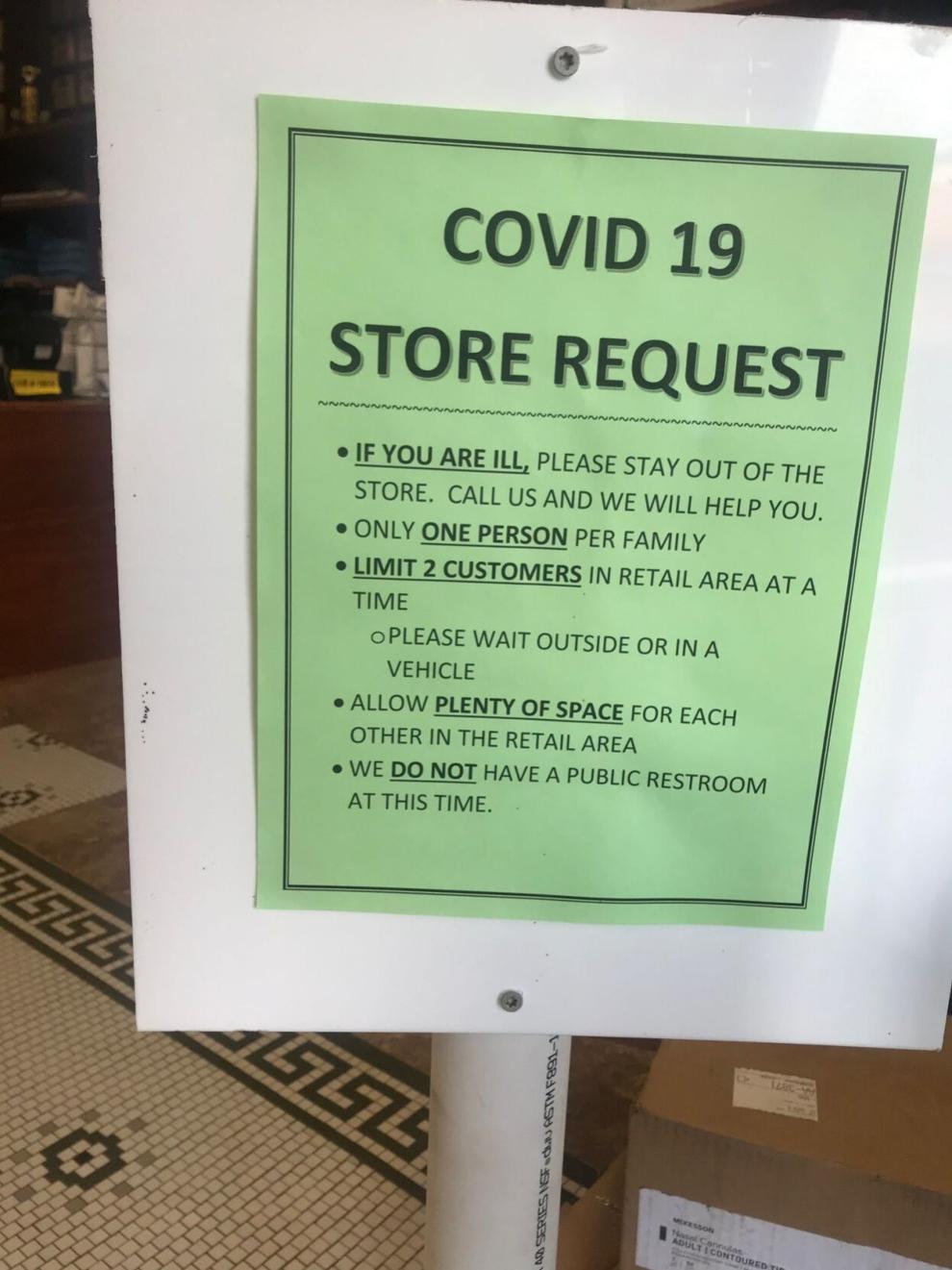 When you ask him about the impact of the pandemic, he'll tell you about the visitors from out of town who wanted to buy his entire inventory back in March and April when people were hoarding meat, or about the seven days a week he's working to keep up with orders, or the extra help he's had to hire.
There's more concern about the virus now, Baumert said, but it doesn't sound like it's as deadly as first thought.
Stecher said she's kept the circle of friends she sees small, and is "guilty" of only wearing a mask where required. But, she said, she did wear one Oct. 28 when she was among the thousands who gathered for the Omaha rally attended by President Donald Trump.
"I get that the virus is real. I think it's important to stay aware and use caution and common sense when out," she said. "But it's also important to know that even though the virus exists, we can still live our lives."
Wisnieski said her decision to require grocery store workers to wear masks was inspired, in part, on the realization that if they got sick, the store might have to close. That, she said, would be a blow to the elderly residents who rely on her supermarket and the home deliveries she's provided for years.
She said she appreciates that Gov. Pete Ricketts hasn't ordered everyone to wear masks as in some states. "Being an adult, you should know what your risk parameters are," Wisnieski said.
Overall, she said, residents of her area have become "accustomed" to dealing with the virus, and are taking the steps they personally feel are necessary to get through the pandemic.
"We're not panicking out here," Wisnieski said. "We're used to dealing with stuff, so we're dealing with it and moving forward."
World-Herald staff writer Julie Anderson contributed to this report.
---
Our best staff images from November 2020