Matt Sheehan and his family go camping every weekend.
The four kids love to go boating and the older boys fish. Toasting s'mores over a campfire is a must, too.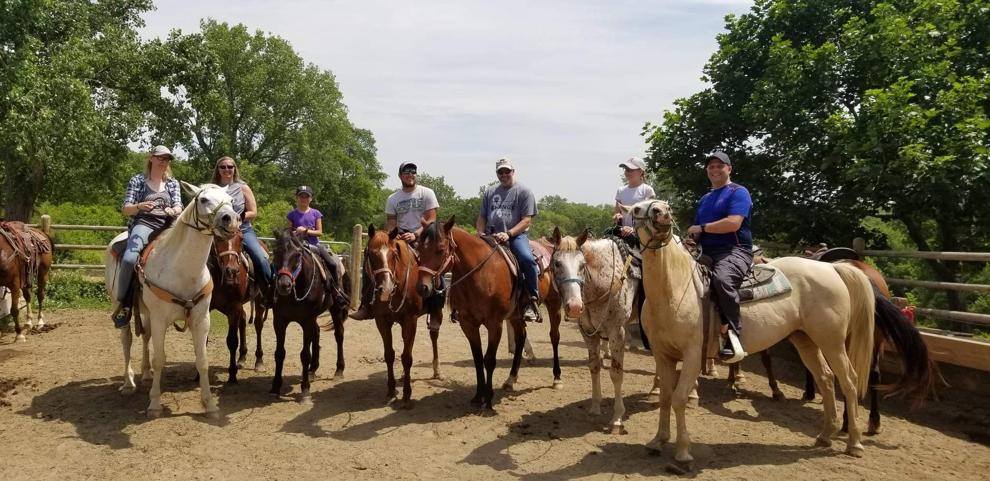 "It's nice to disconnect from TV and devices, and fish and hike and play in the mud," Sheehan said. "And let the kids be kids."
It's the same for Mike Freel's family, which has visited every Nebraska state park but two. They go mushroom hunting at Platte River State Park, use Fort Robinson as a hunting hub and found Nebraska isn't as flat as advertised at Ponca.
"We just have a great time when we go," he said.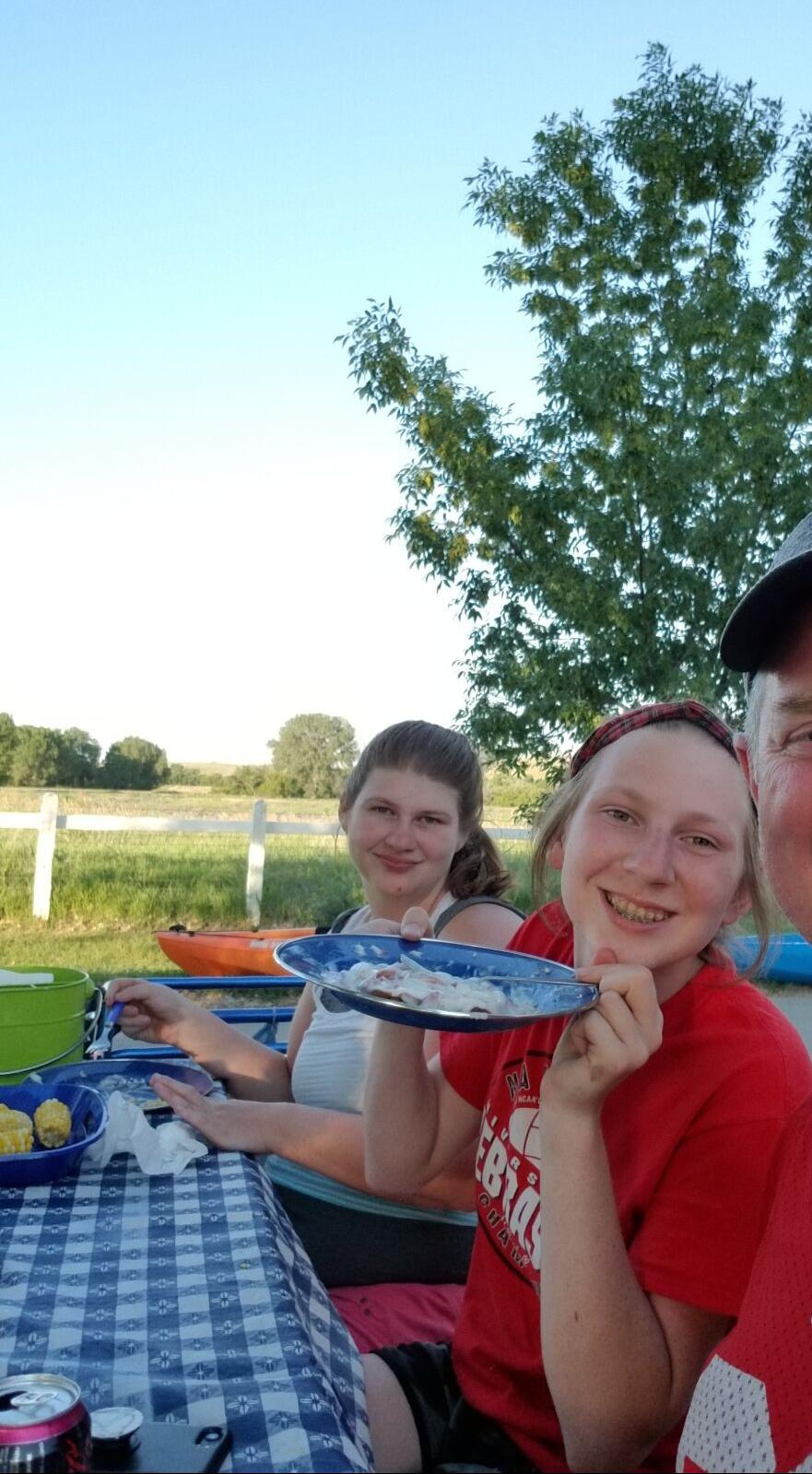 It's a vast enterprise that stretches across Nebraska. Since Chadron State Park opened in 1921, the number of state parks has grown to 76. Around 12 million people visit each year.
"The last three years, we've gotten 10 to 12 requests a day (to join)," Sheehan said.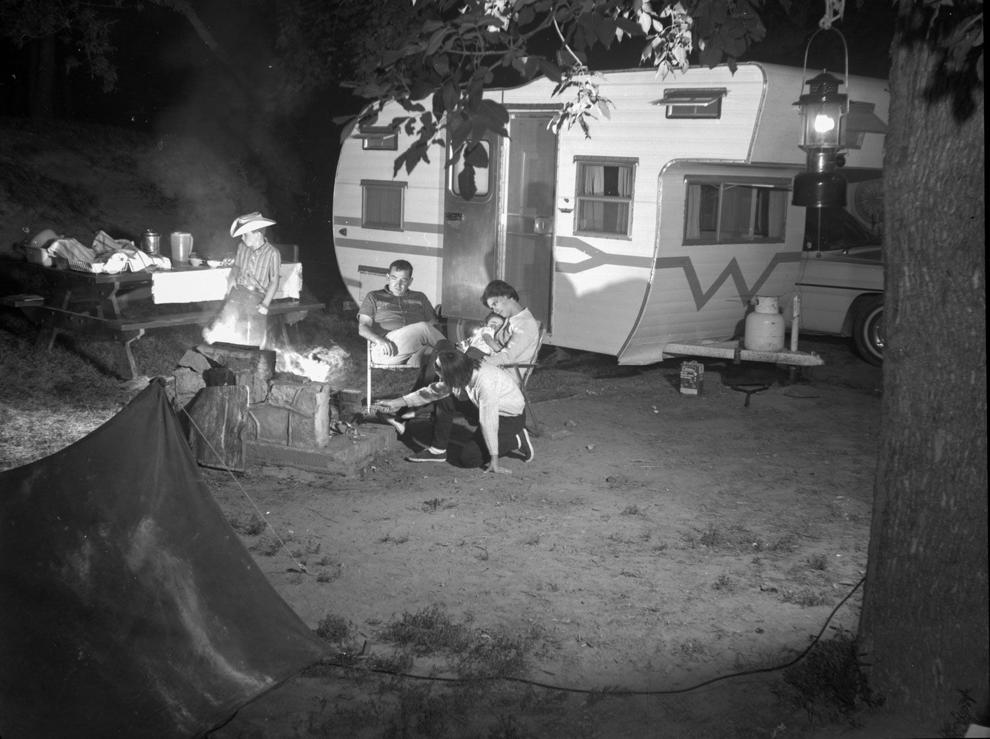 Parks Administrator Jim Swenson said it's no longer just retirees enjoying a weekend away as it was when he joined the department in the 1980s. Park visitors are much more family-oriented and a younger demographic, he said.
"Now, we entertain visitors all through the week. They come in RVs. Tents are fancier. Just the number of kids and diversity of families — those are great things for us. It tells us that we are popular."
Sometimes too popular. That's one concern for both Freel and Sheehan.
With the growing demand, especially in the last few years, Freel worries whether Game and Parks has the resources to keep up. Sheehan said you have to reserve some camping spots months in advance, especially when you have a travel trailer like his family.
"There are a lot more campers than campsites," Freel said.
Game and Parks Director Jim Douglas said they can't develop camp grounds fast enough keep up with demand and are looking at ways to address the issue. Though camping slots fill quickly, especially at the venture parks on the eastern side of the state, a percentage of camping sites are held back and made available on a first-come, first-served basis.
Since 2014, about $16 million has been spent or contracted out for infrastructure improvements at locations managed by Nebraska Game and Parks. That includes more than $1 million in campground improvements, safety repairs (sidewalks, road improvements, lighting); building repairs, ADA compliant restrooms and shower houses; playground replacements; and ADA compliant boat ramps and docks for anglers access.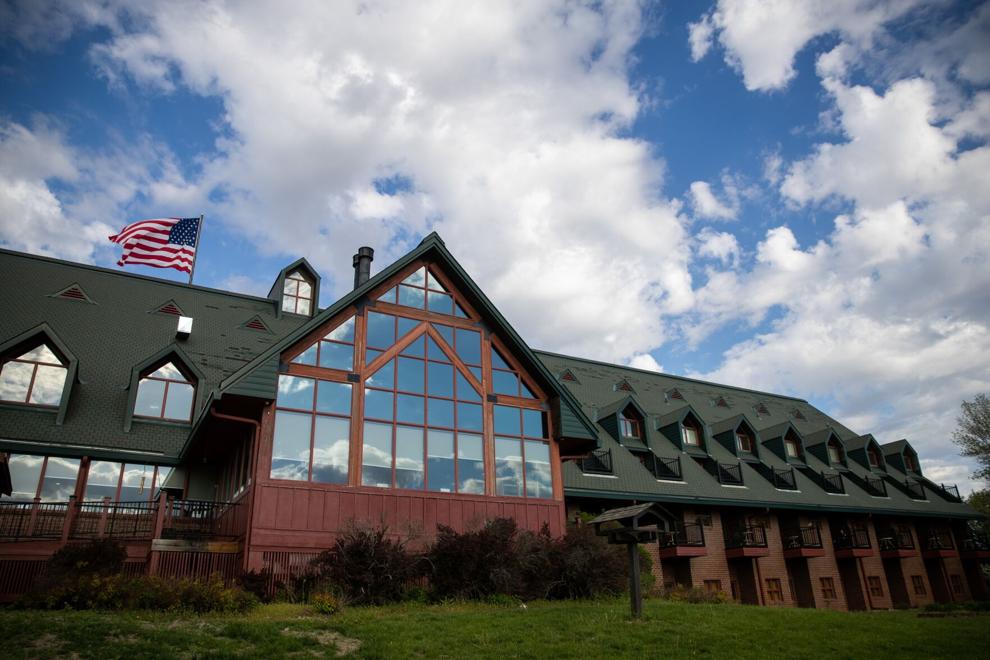 The parks system is nearly 80% self-funded by lodging and camping fees, park permits, concessions and other. About 20% of funds comes from the state's general fund for operations, construction, engineering, law enforcement and threatened and endangered species. Many of the parks improvements, such as the development of the venture parks, have relied on donations, grants and private-public partnerships.
Swenson said he's proud of the diversity and uniqueness the parks are able to provide each customer.
Game and Parks is adding stronger electrical hookups for those families arriving in ever growing recreational vehicles, complete with big-screen TVs and all the other amenities of home. There are venture parks for the older kids, splash pads for the younger ones and still areas of wilderness for those who really want to get away.
All types of shooting facilities continue to pop up to meet the growing popularity of that sport. Kids still like to throw something at something else and hit it, Douglas said, so rock-skipping stations are available at many parks, too.
A cold-water stream constructed at Platte River State Park gives kids a chance to dabble their toes in the water, just like older folks used to do when they were young. Soon, there will be a similar stream and treehouse classroom above it at nearby Schramm State Recreation Area.
"It will be a wonderful setting for learning about the deciduous forest in the lower Platte Valley," Douglas said.
Outdoor education is a huge priority for Douglas. Programming is offered in abundance at every park, where you can learn about critters that roam Nebraska or those that live under the surface of its many lakes and streams. Schools are provided outdoor curriculum, too.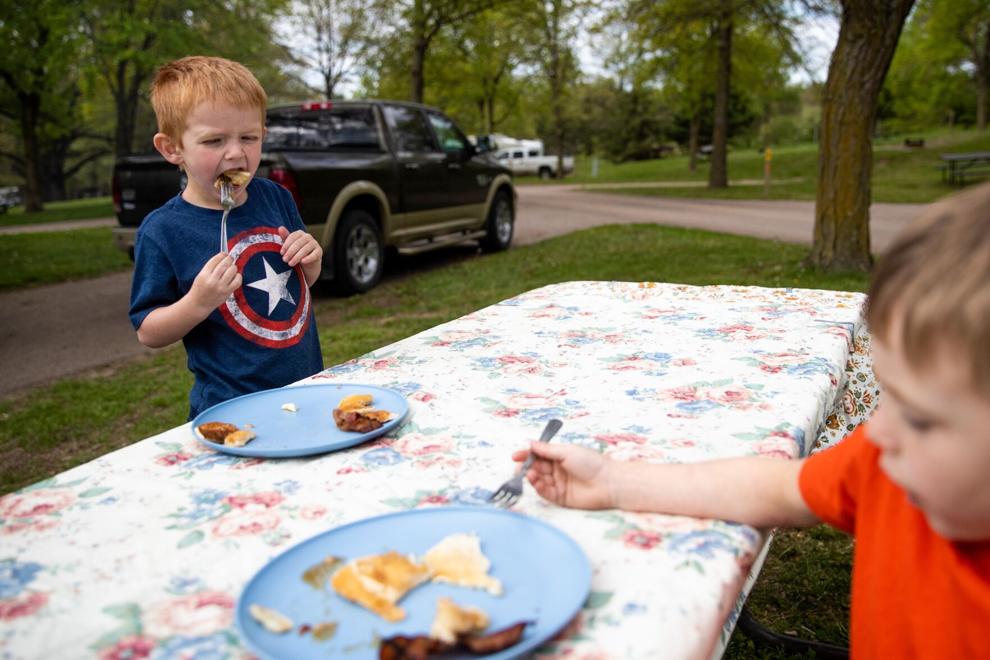 "To maintain the support for state parks, wildlife areas and our mission, the education of people helping to instill an appreciation for nature-based activities is going to be critical going forward," he said.
Douglas said Game and Parks wants its park system to remain relevant and address the needs of future generations. That's why parks personnel will be handing out hundreds of surveys this summer to determine what visitors enjoyed and what they would like to see.
"We can't be your state park if we don't pay attention to the needs and wants of the public," he said.\
---