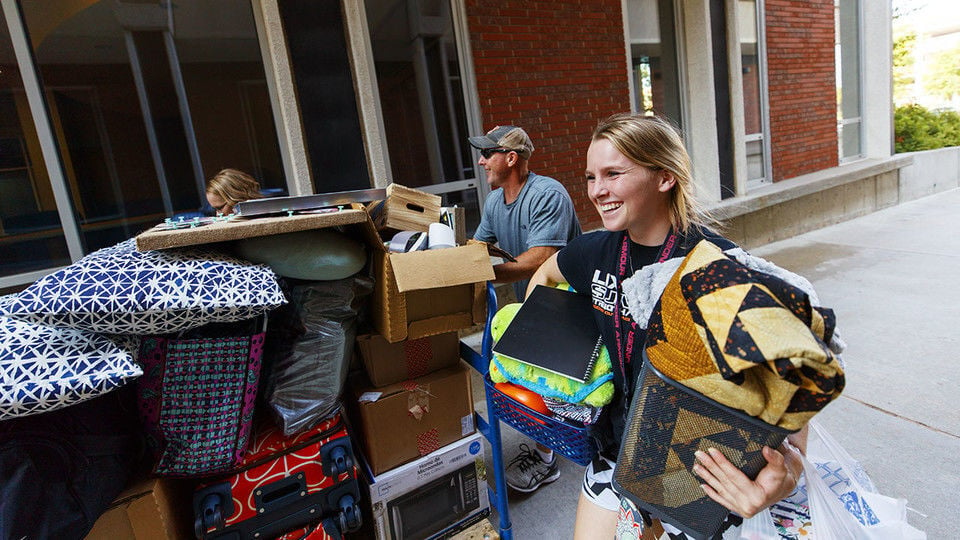 LINCOLN — Instead of the usual increase, students living on campus at the University of Nebraska-Lincoln will pay less for room and board next year.
The University of Nebraska Board of Regents previously gave administrators authority to hike room and board rates by 3% annually through the 2022-23 school year.
The reduction is a move without recent precedent — the cost of living on campus at UNL has risen gradually since 2000, according to the Integrated Postsecondary Education Data System — but one that was necessary, administrators say.
"Given the current global pandemic and its far-reaching impact, UNL is lowering its 2021-22 room and board rates by 2.2%," reads a report at the end of the Board of Regents' agenda for next week.
Instead of rising from $12,185 — the current cost for a traditional dorm room and an all-access meal plan — to $12,551 next year, the cost will actually go down to $11,918.
Savings will vary, based on the living arrangement, but for those living in traditional student housing, the cut will result in more than $600 in savings.
The cut marks something of a gamble for UNL, which is the only campus that will use its authority to reduce the cost of room and board.
Revenue collected from housing and meal plans is used to cover the salaries and operations of those residence halls, suites and apartment-style complexes.
Those expenses aren't going down, a university spokeswoman said, but UNL hopes that by making on-campus living more affordable, it can lure more students to live in the dorms.
The agenda item says the cost reduction is to "be responsive to our students and their families during the pandemic, be competitive with the student housing market, (and) be attractive to encourage existing and new students to either stay in or consider university housing."
For now, UNL still plans to impose a 3% room and board increase for the 2022-23 school year. Instead of the rate of $12,928 initially set by regents in 2019, the estimated cost will be $12,276.
Other items regents will consider Friday, the first meeting of the board in 2021:
* Regent Jim Pillen of Columbus, who served as board chair in 2020, will step down, and Regent Paul Kinney of Amherst will become the new chair. Regents will select a new vice chair.
* Gina Ligon, director of the National Counterterrorism Innovation, Technology, and Education Center at the University of Nebraska at Omaha will give a presentation.
---
Our best Omaha staff photos of February 2021